Do you have a child who's into the princess and magical fairy tale phase? These 5 easy DIY wands would make her swoon and twirl as only a true princess would. Having a four year old daughter who is currently into the princess stage – I know first hand what a lovely time she would have with any of these charming wands.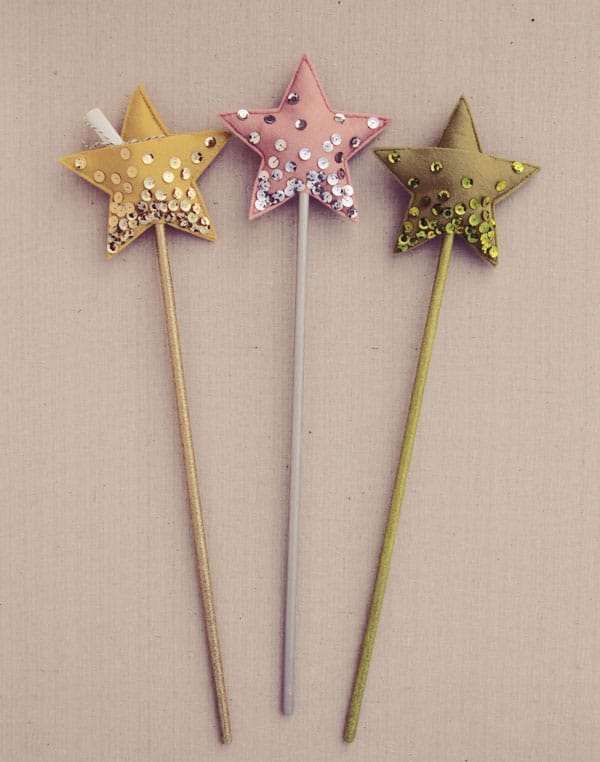 Sequined Felt Wand (via Heartmade) Sparkle from the sequins and softness from the felt give these wands old-time vintage charm.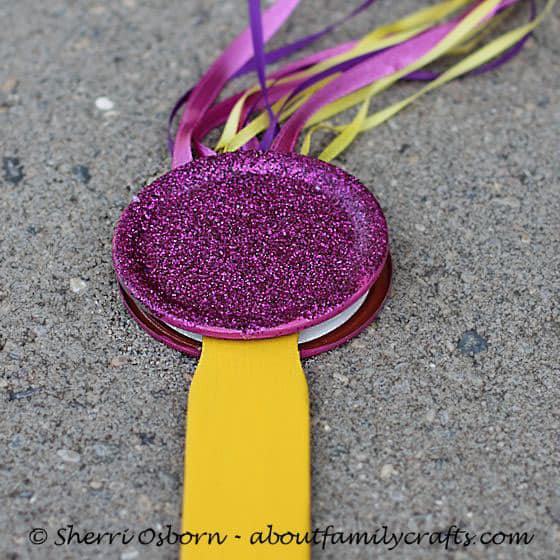 Recycled Princess Wand (via About Family Crafts) Repurpose and make magic at the same time with this wand made of canning jar lids.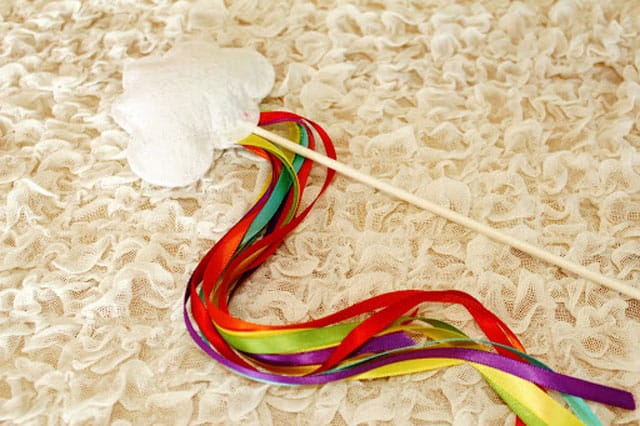 Rainbow Wand (via Prudent Baby) It's hard to believe this detailed, colorful, and whirly ribbon wand requires no sewing!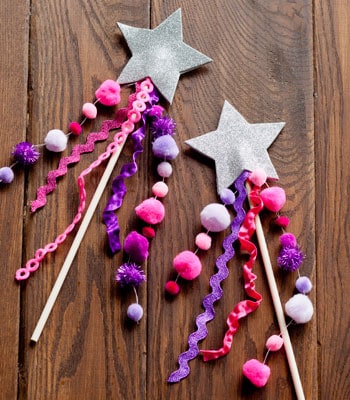 Glitter Wand (via Confetti Pop) Embellished with pom pom's and ribbon, these glitter wands are sure to cast a spell on anyone they come in contact with.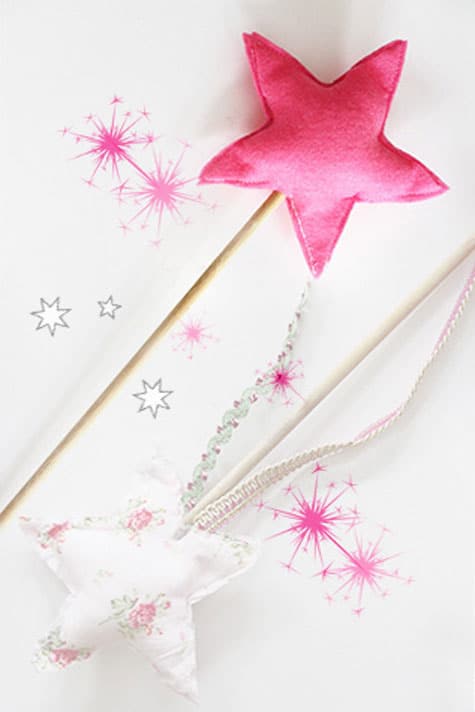 Felt Wand (via Sisters Guild) A classic play wand that will carry your princess through many pretend fairy tales.