Here's a cute handmade Valentine's Day card I made last year for my 4 year old daughter preschool class. I had seen many examples of taking a photograph with a child's hand sticking out and putting a lollilop in the hand, such as this one.
Since I wanted to stay away from using the lollipop to curb the sweets intake, my husband and I were brainstorming ideas when he thought of using balloons. Yep, the saying "You Lift Me Up" on the card is also his idea. Most kids seem to love balloons so we ran with the idea.
Here is a step by step guide to making your own 3D balloon Valentine's Day card. Super easy to make and customize!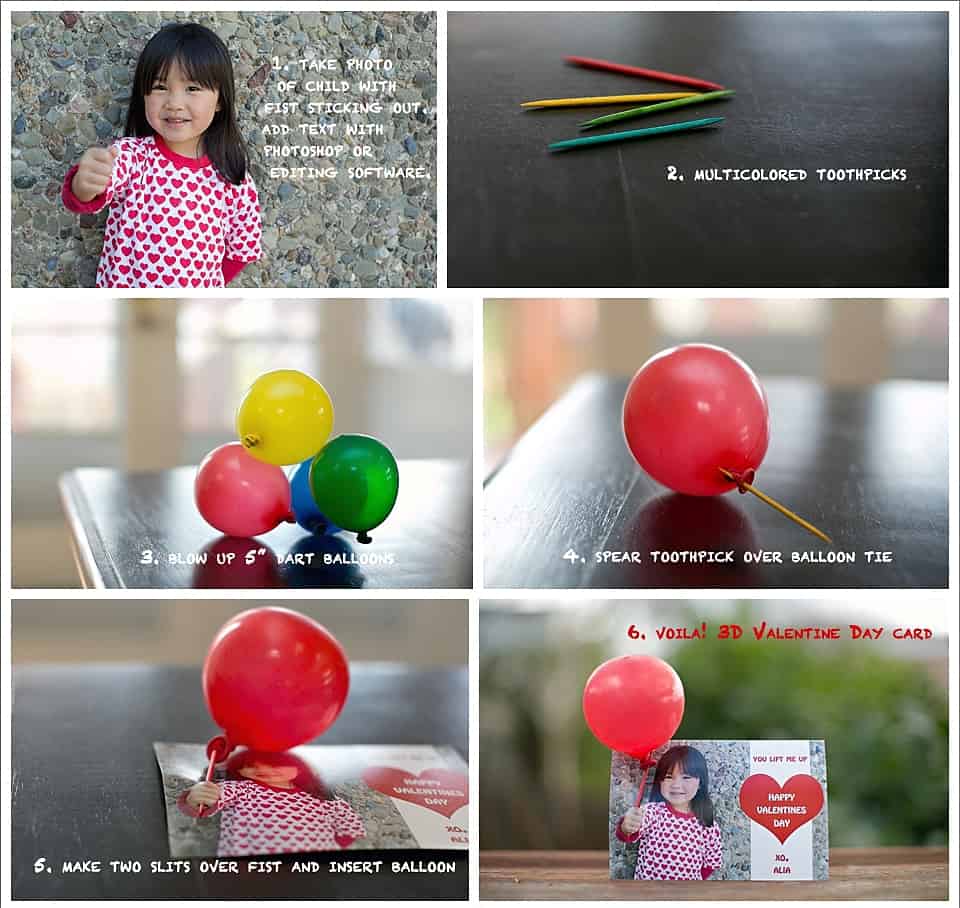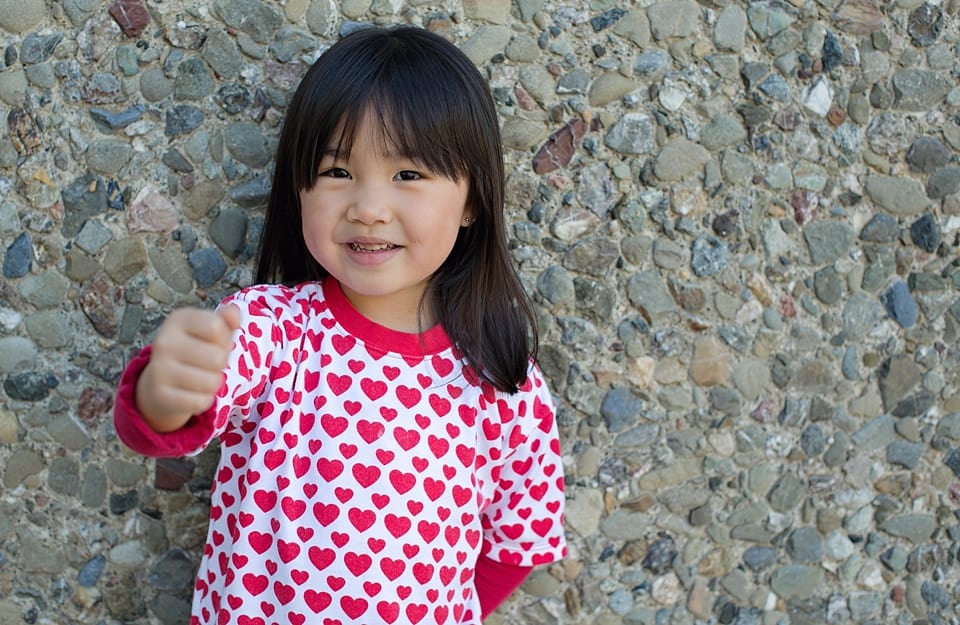 Picture I took beforehand – ask your child to hold out her fist forward. It helps to have a simple background so you can add text next to it.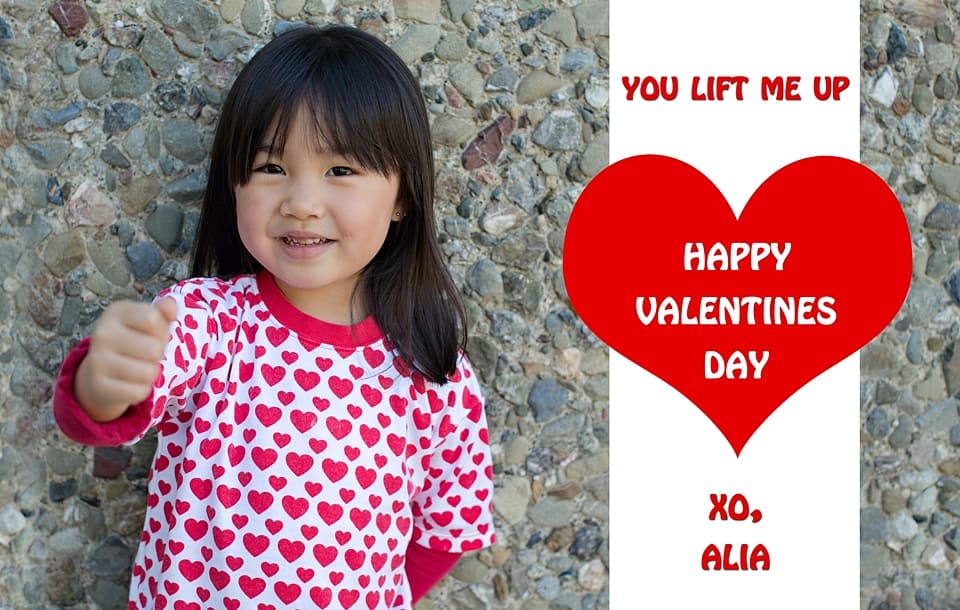 Here's the photo we printed with the text written next to it.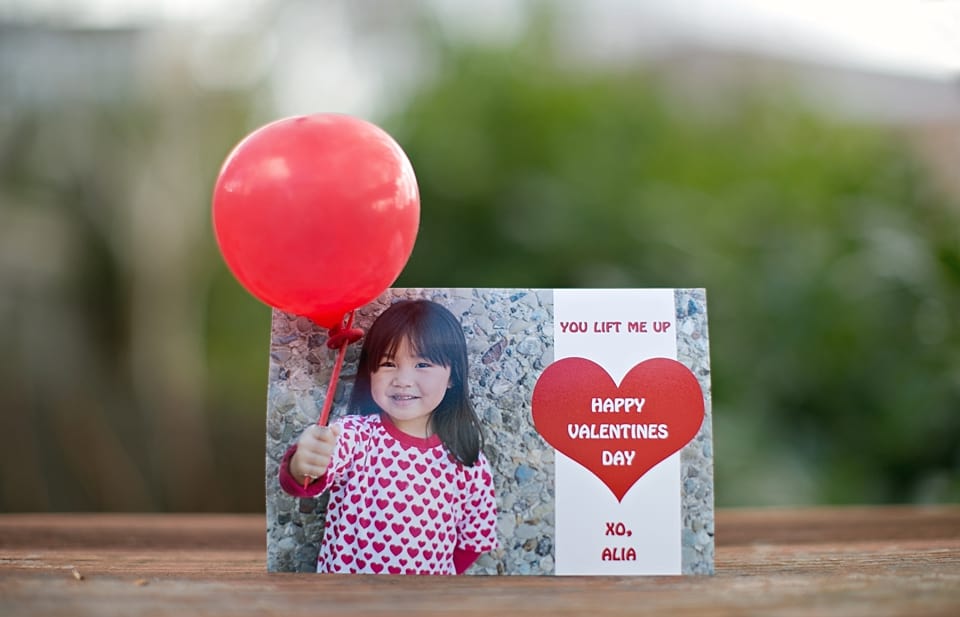 Final card with the balloon in hand. These were a big hit in class and my daughter loved handing the balloon cards out!
A few side notes:
– a bit of double stick tape or a glue dot is useful to make sure the balloon sticks to the card
– we also thought this idea would work well with a little fake flower (with a different saying of course)
– if you don't want to mess with photoshop or editing software to add the text, just take the photo of your child against a white background and have them handwrite directly on the photo or put a sticker with a fun Vday saying.
For more Valentine's Day ideas, see 12 Sweet and Simple Valentine's Day Crafts and 8 Lovely and Easy Valentine's DIY Garlands.