Mother's Day is so powerfully meaningful on so many levels. It's a day to celebrate being a mom and all that we do, but also a day to cherish all the little ones that mean so much to you. For Mother's Day, I'm not huge on gifts, as much as I am about spending the day reflecting on what it means to be a mom and appreciating all the lessons it teaches me. However, I do love anything handmade from my children! Here are 12 lovely ways to get kids involved in making a lovely gift for mom. Many of these gifts are as useful and functional as they are sweet and memorable.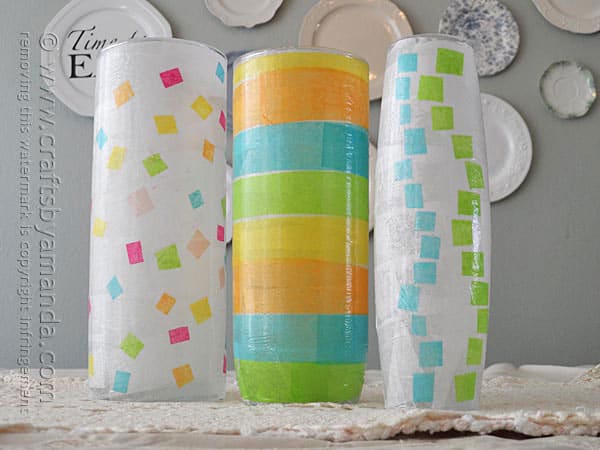 Geometric Decoupage Vases (via Crafts By Amanda) Place those Mother's Day bouquets in these lovely decoupage vases kids can make that also add a pretty spring accent to your home.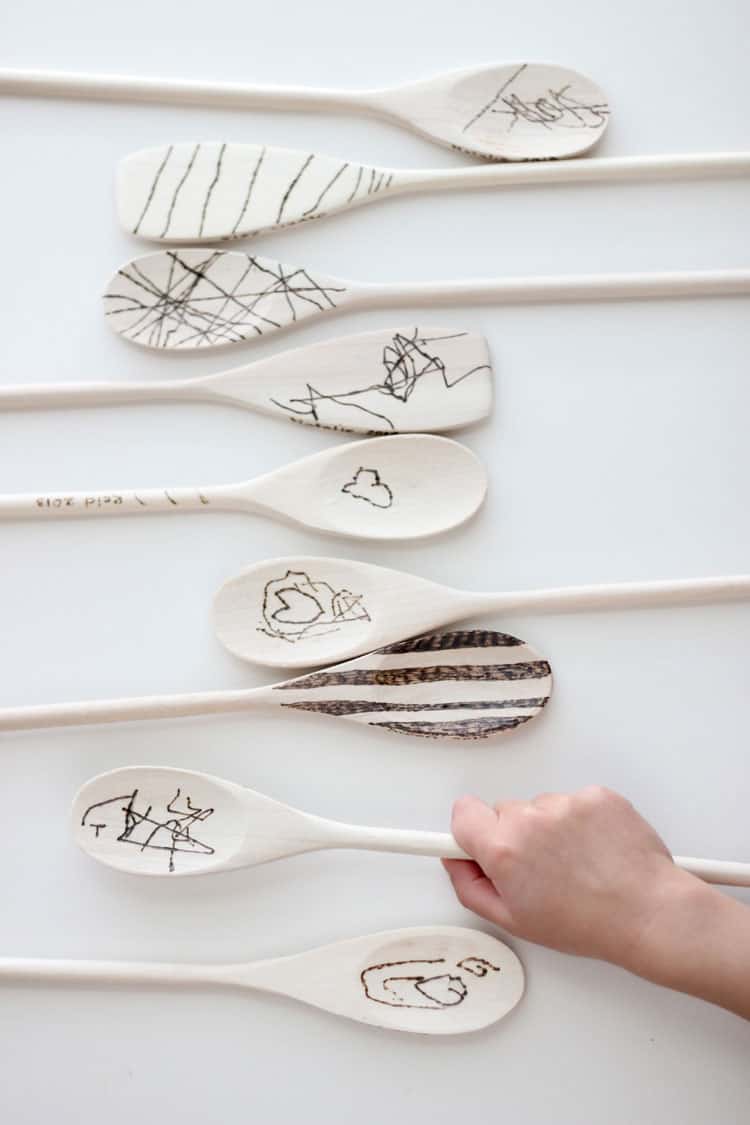 Etched Wooden Spoons (via Delia Creates) If you're lucky to have an etcher nearby, you can have kids create fun and quirky designs on wooden spoons for an artistic handmade gift.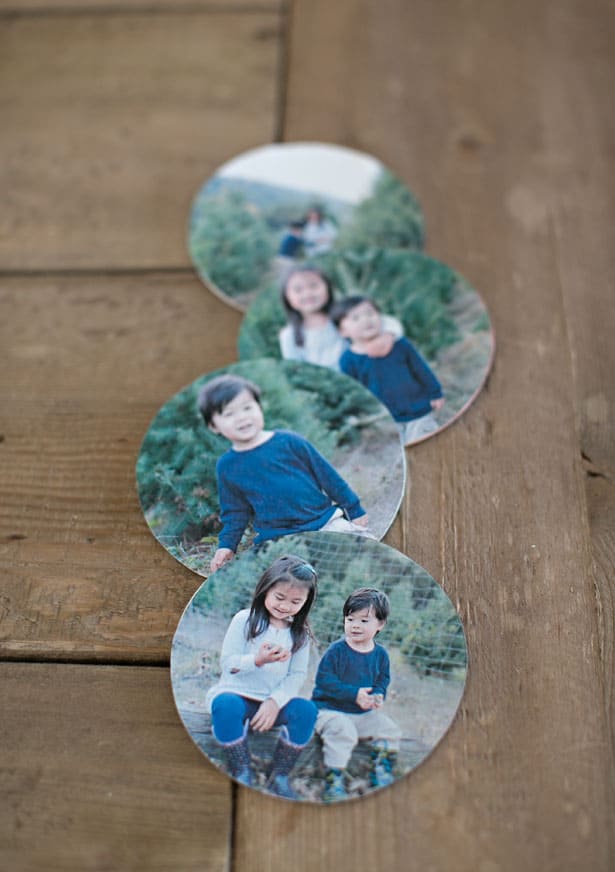 Paper Photo Coasters (via hello, Wonderful) Gather up all your favorite mom and kid snapshots and follow our simple tutorial for making special (and functional) paper photo coasters.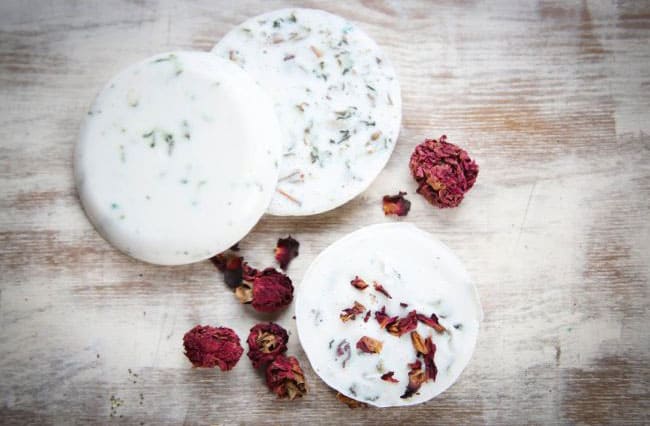 Rose and Vanilla Handmade Soap (via Henry Happened) Making soap with the kids can be a fun activity that's surprisingly easy with just a few basic materials. I love the look of this pretty rose and vanilla soap which I'm sure smells divine.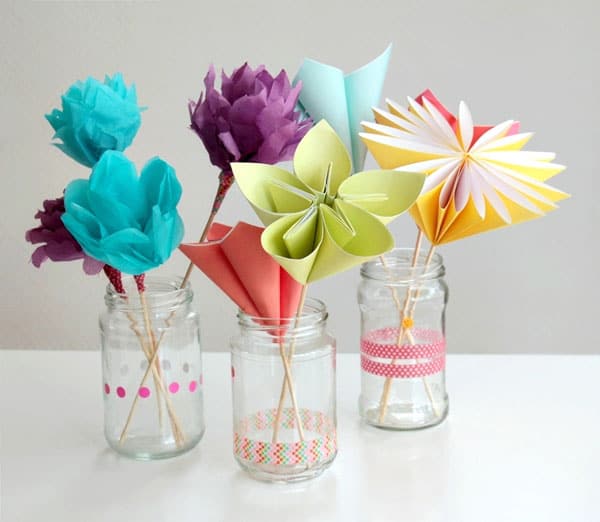 Origami Flowers (via Tuts+) Make a flower bouquet that can be enjoyed year round with this step by step tutorial on creating vibrant origami paper flowers.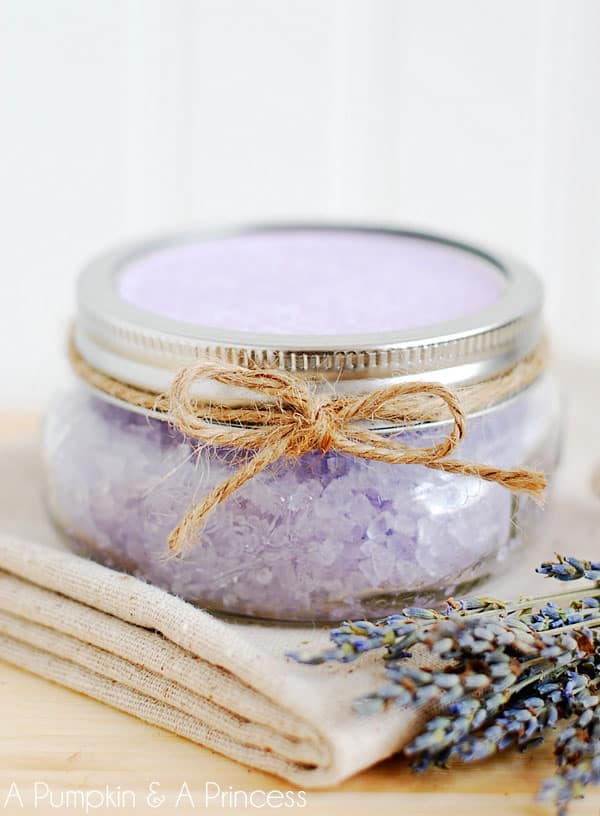 Lavender Bath Salts (via A Pumpkin & A Princess) How gorgeous is this pretty lavender salt jar? Fun for kids to layer on and it only takes 3 ingredients to make!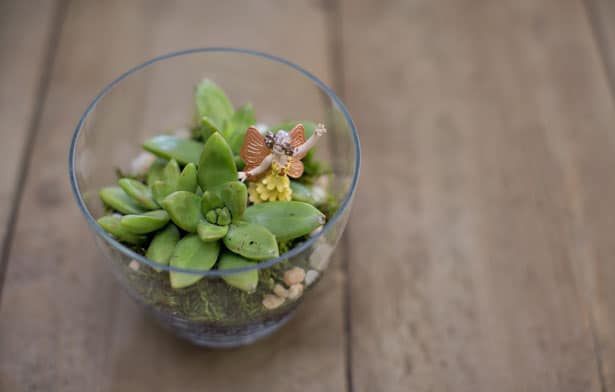 Mini Terrarium (via hello, Wonderful) These mini terrariums are fun and simple for kids to make and can be adorned with mystical fairies, trinkets or treasures to make them extra special.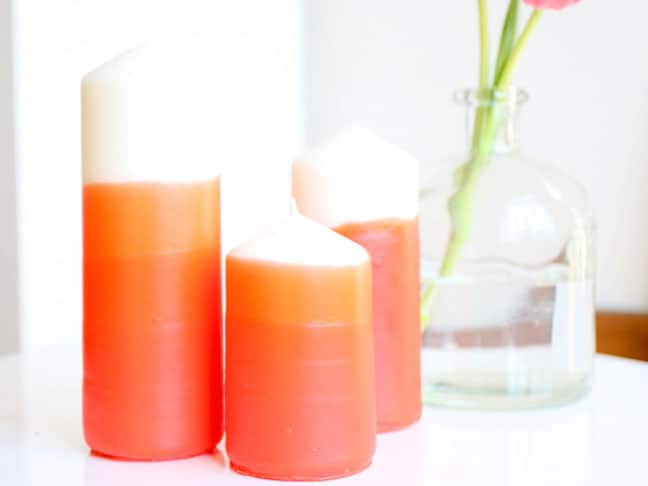 Ombre Dipped Candles (via Momtastic) These modern ombre dyed candles make a wonderful handmade gift for the home that can be enjoyed by the whole family.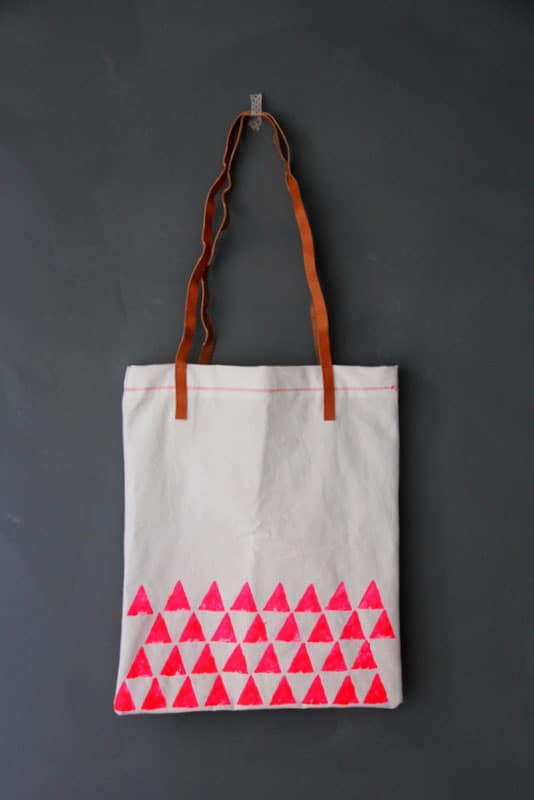 Stamped Tote Bag (via Knobz) Moms could always use an extra tote or market bag. Get your kids making some cool potato stamp designs to create a special handmade bag.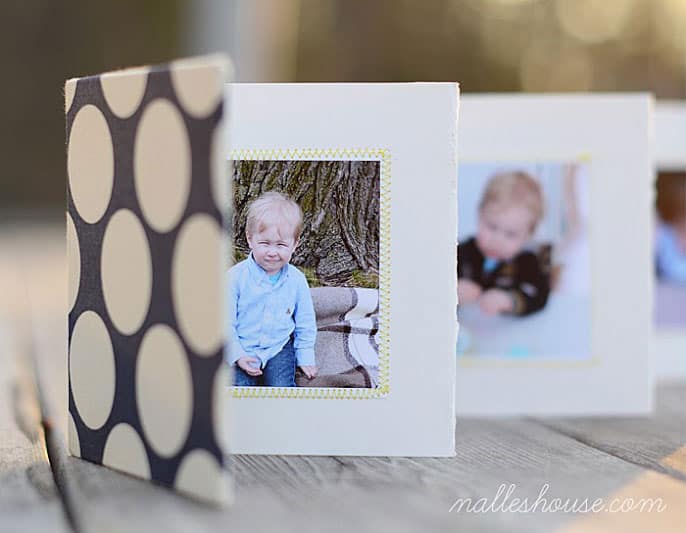 Brag Photo Book (via Nalle's House) I've always loved those mini photo brag books you can easily unfold to look at your favorite photos. With some help from an adult, kids can help choose special photos and assemble this adorable brag book just for mom.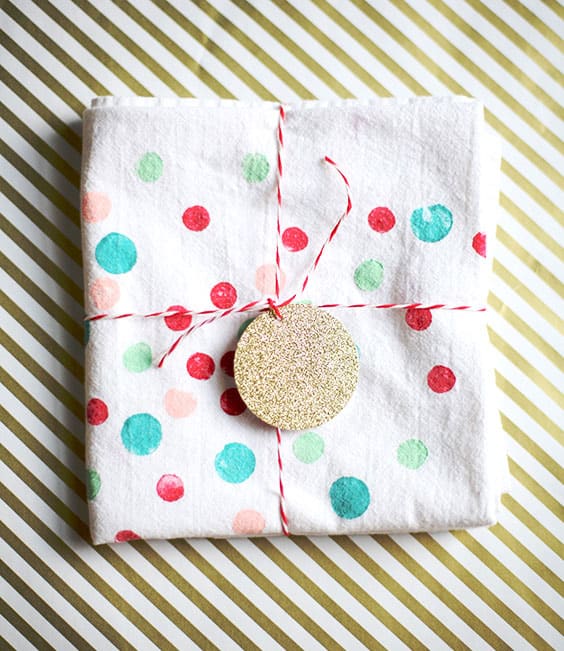 Stanped Tea Towel (via 100 Layer Cake-Let) Here's another fun potato stamping project for the kids to make these chic and fun tea towel sets.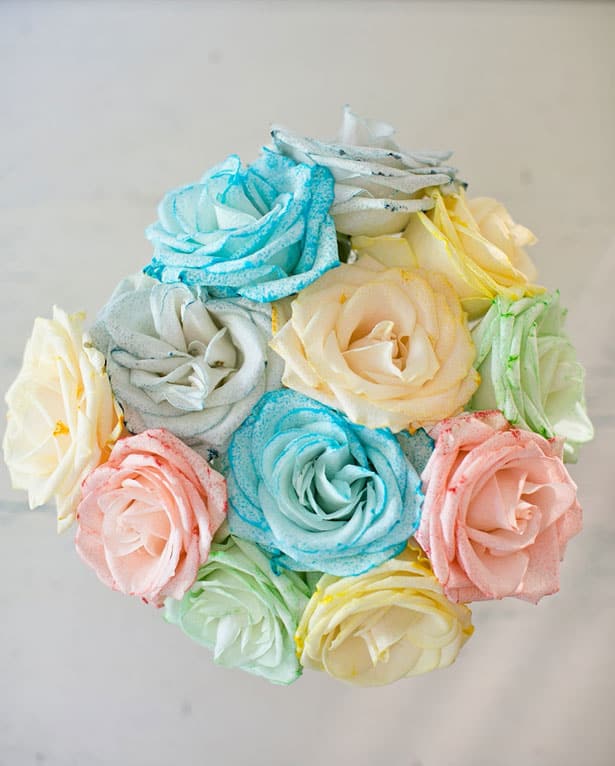 Rainbow Flower Bouquet (via hello, Wonderful) Make mom's bouquet extra special this year by having the kids create custom colors and palettes – it's also a fun science experiment!