Atlhough Halloween is supposed to be a scary and spooky celebration, checking out hilarious costumes on kids are one of the things I look most forward to. It's fun to see how far you can stretch the humor in dressing up your kid (or see how others do it). Here's my list for 12 costumes that'll give you a good chuckle – many of which you can actually buy! Have you ever dressed up your kid in a funny character just for the fun of it?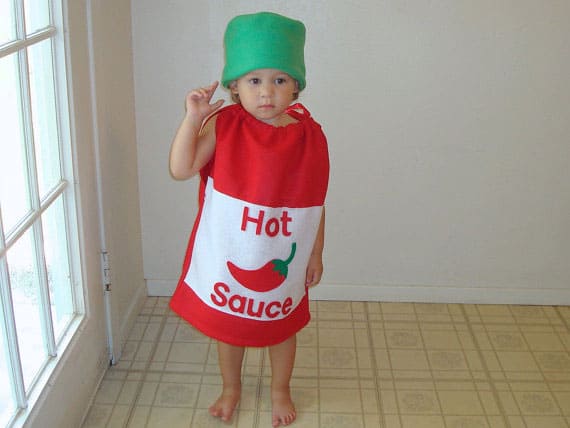 Hot Sauce $65. Hot, spicy and just plain hilarious.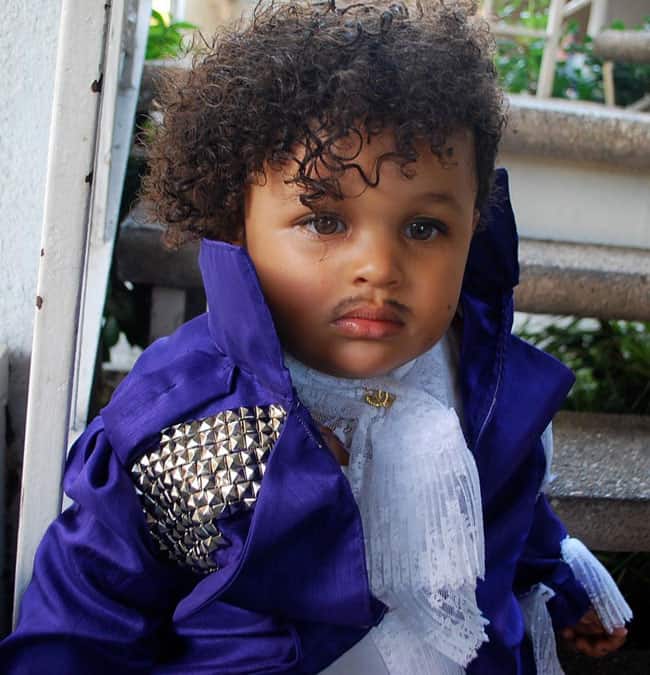 Baby Prince (via Love This Pic) I must say, this is a great toddler depiction of Prince from the early days.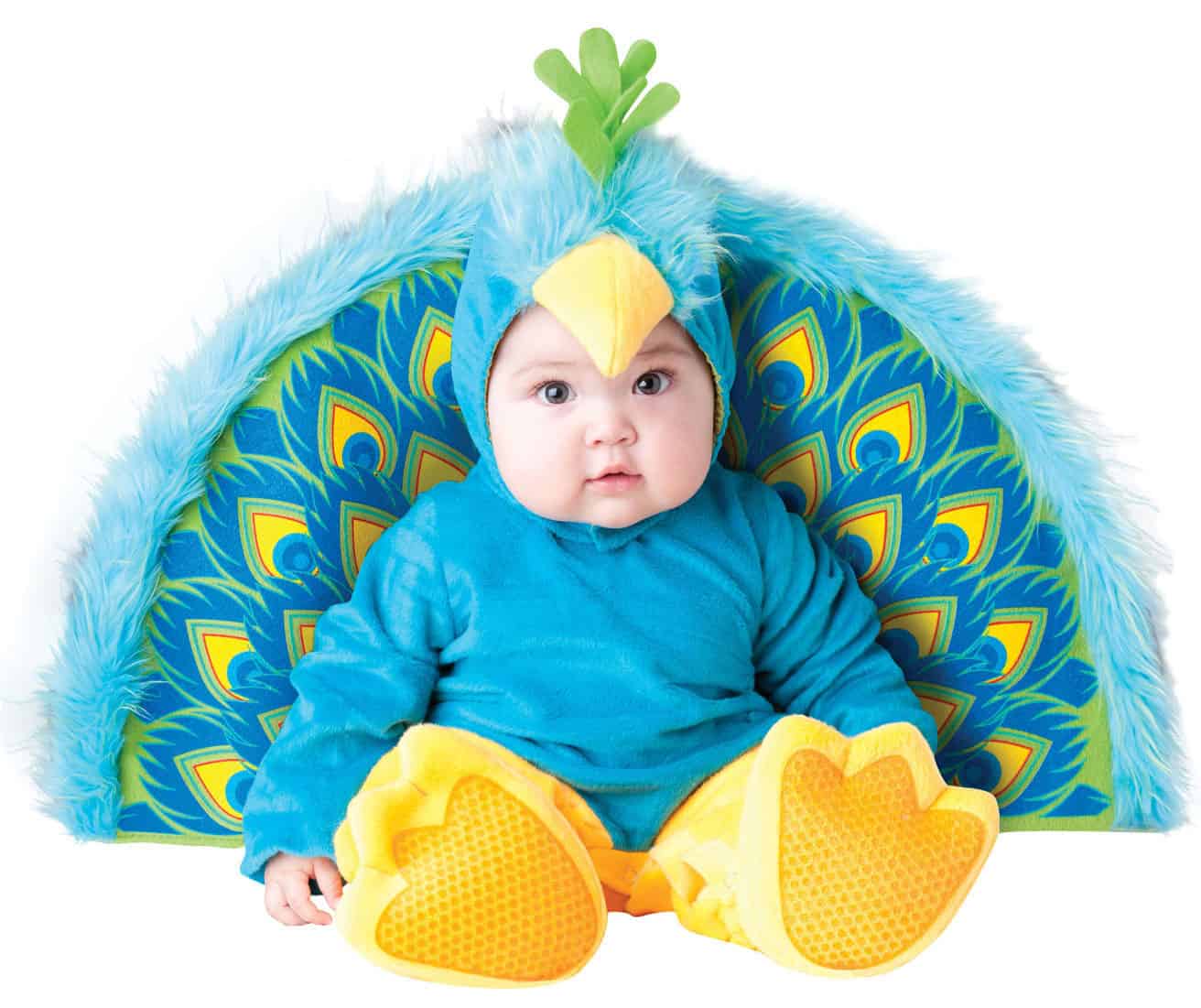 Baby Peacock $59.99 There's just something about a feathery, flocked baby that is too cute and funny.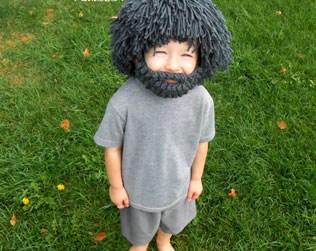 Yarn Wig and Beard $29.95. Turn your little guy into a rasta, mad scientist, cavemen or any funny character – with this hilarious handmade yarn wig and beard, the sky's the limit.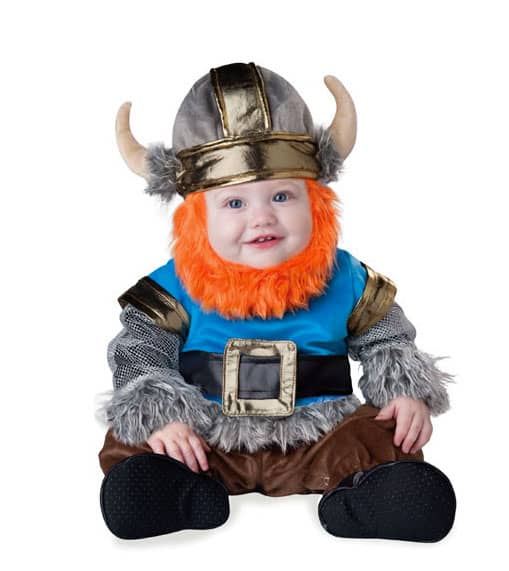 Baby Viking $59.50. The juxtaposition of a sweet baby as a fearless, agressive Viking soldier is too much.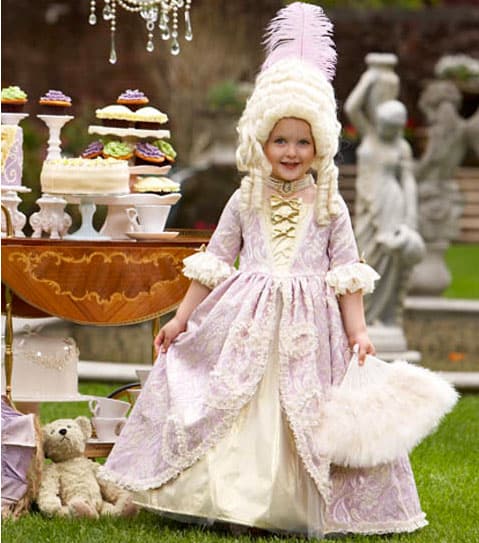 "'
Marie Antoinette $89.50 "Let them eat cake!" Says the cutest little queen ever.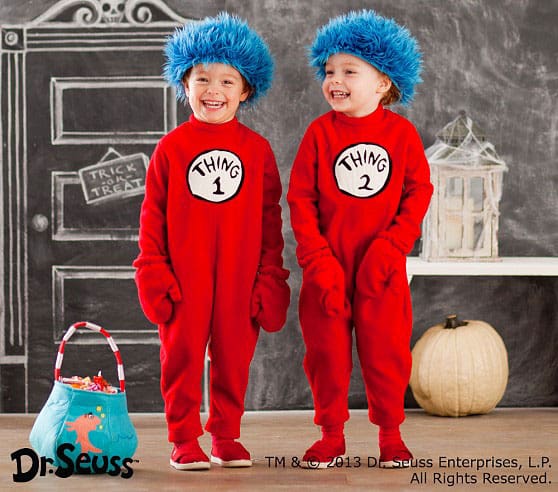 Thing 1 and Thing 2 $69. Fans of the beloved Dr. Seuss will rejoice and laugh over this duo set – perfect for twins!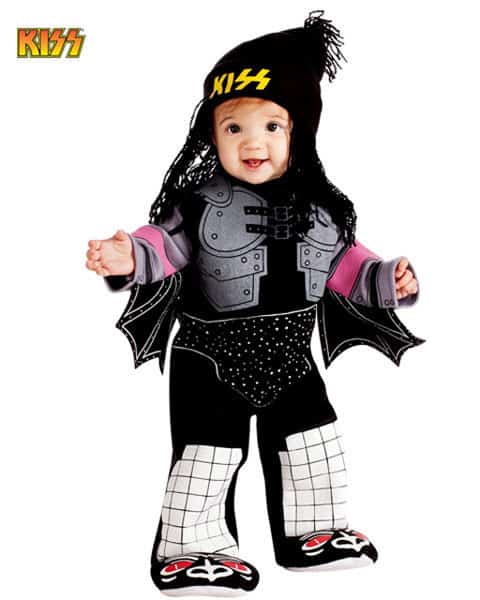 KISS Demon $24.97 Fans of KISS and Gene Simmons from the metal days will love this costume (just don't show your kid the pics when he's older).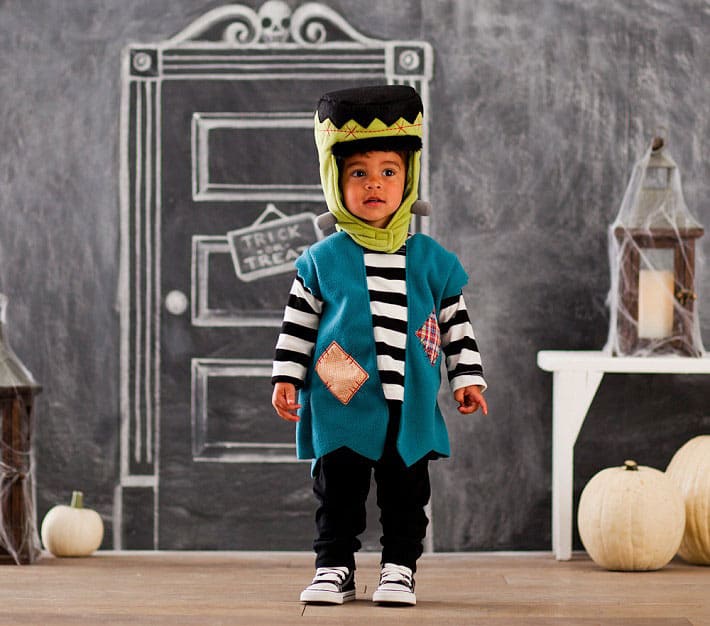 Frankenstein $38.99 Frankenstein is supposed to be scary but this version is so cute which makes it amusing instead.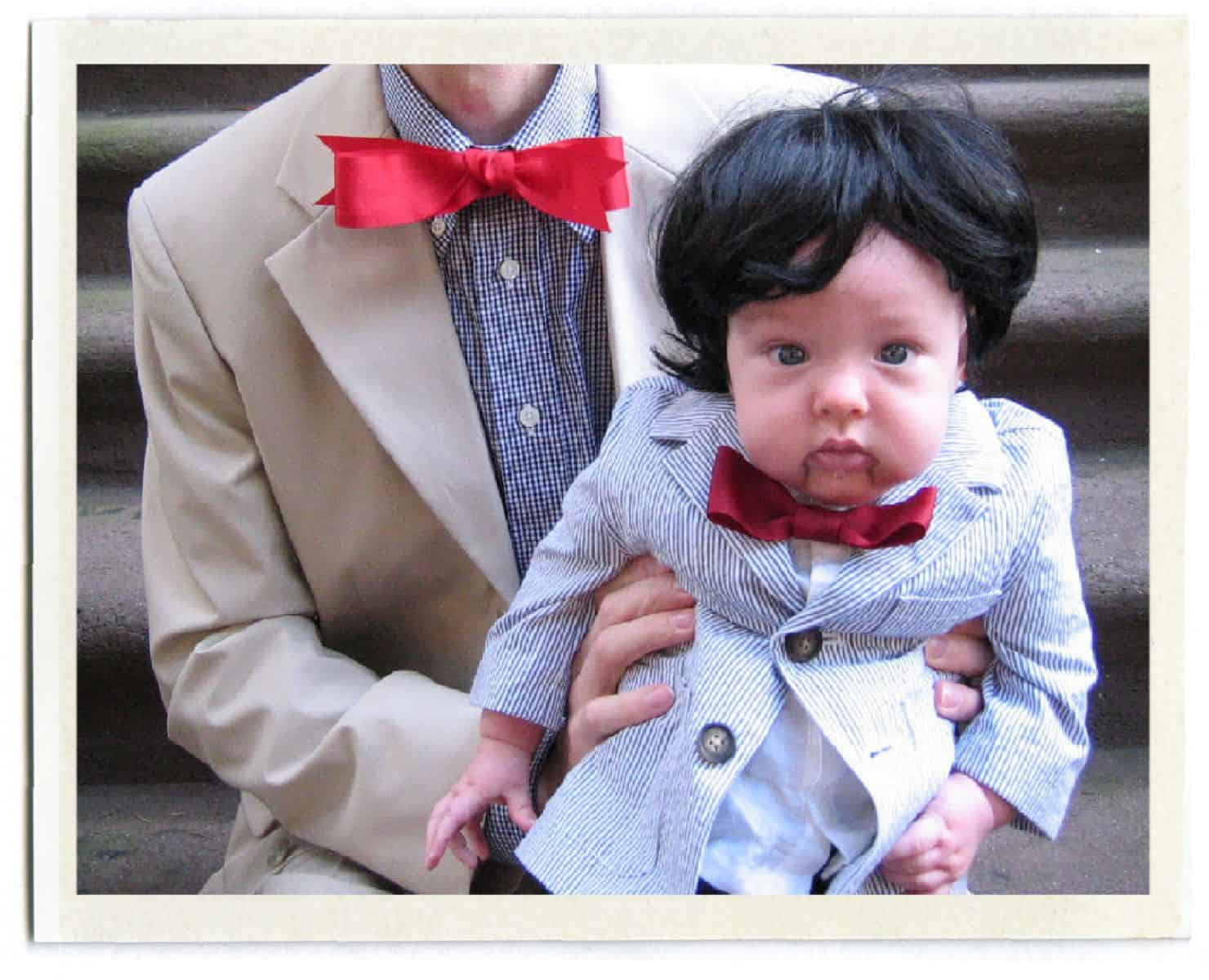 Ventriloquist Baby (via Inchmark) The wig, matching suits, bow ties and expression are priceless.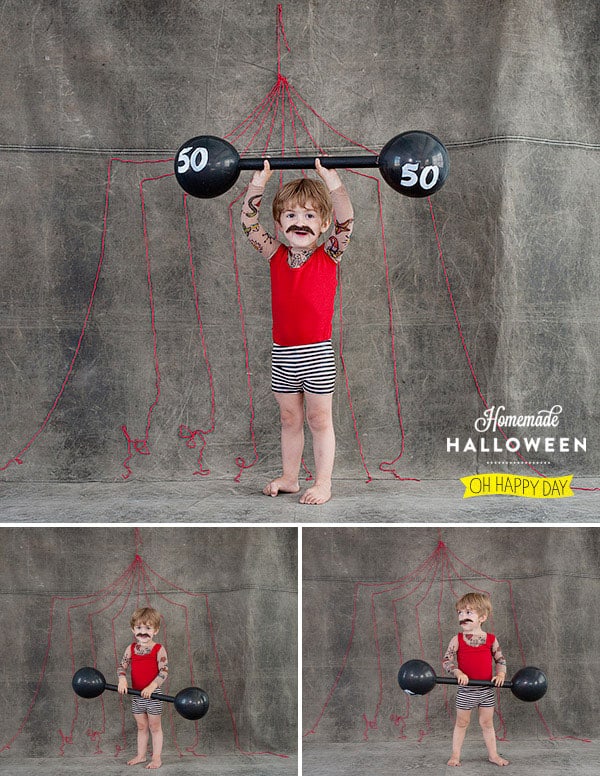 Strongman (via Oh Happy Day) The tatoos, barbells and mustache top off this hilarious look – plus there are step by step DIY instructions if you want to recreate this playful costume.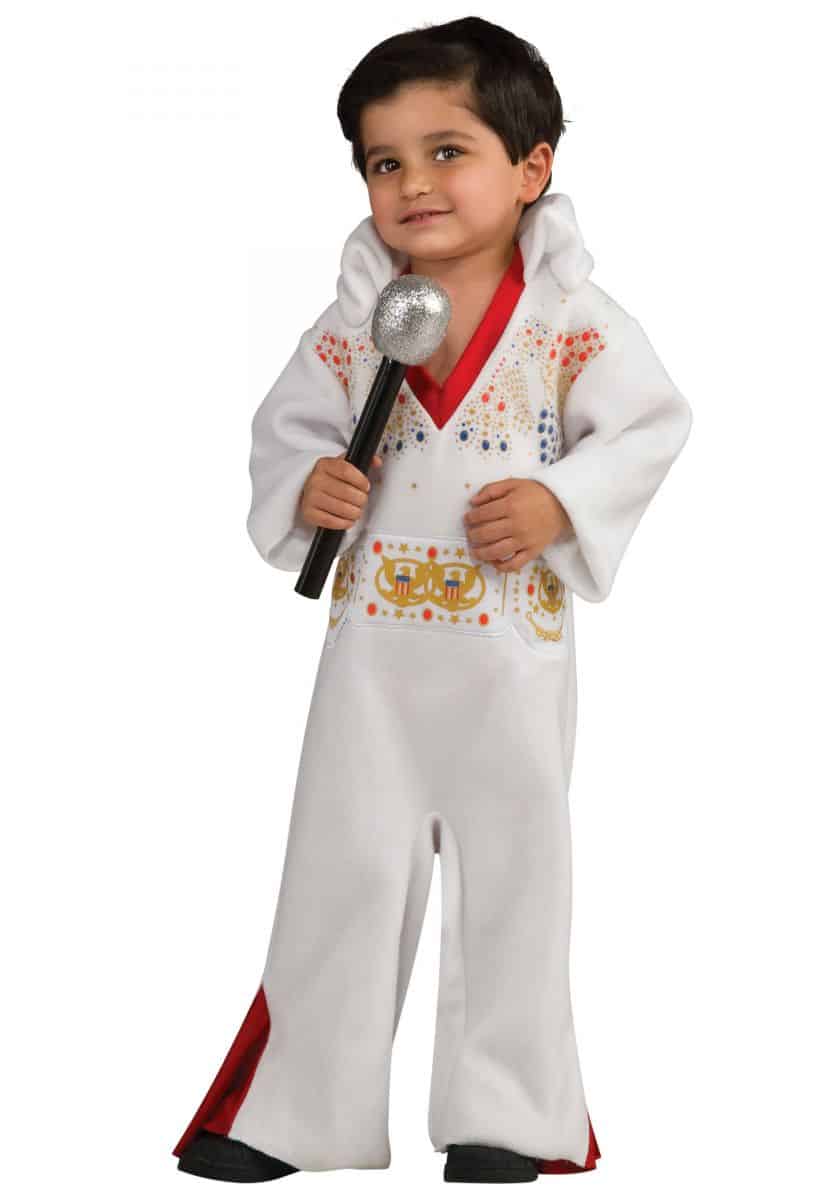 Elvis $21.99 Have your toddler croon away tunes with this entertaining Elvis costume.