Jazz up your kid's room with these chic and functional bookcases. Offered in different finishes such as wood or iron, colors, and innovative designs, these bookcases won't compromise style over function.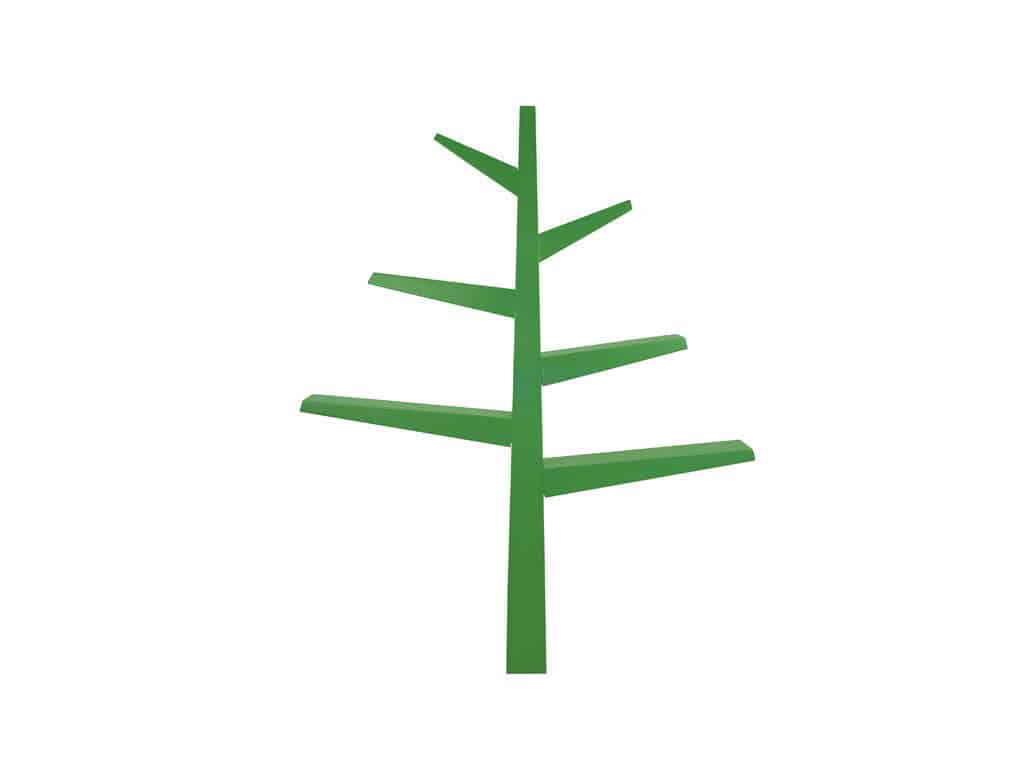 Babyletto Spruce Bookcase $181.57.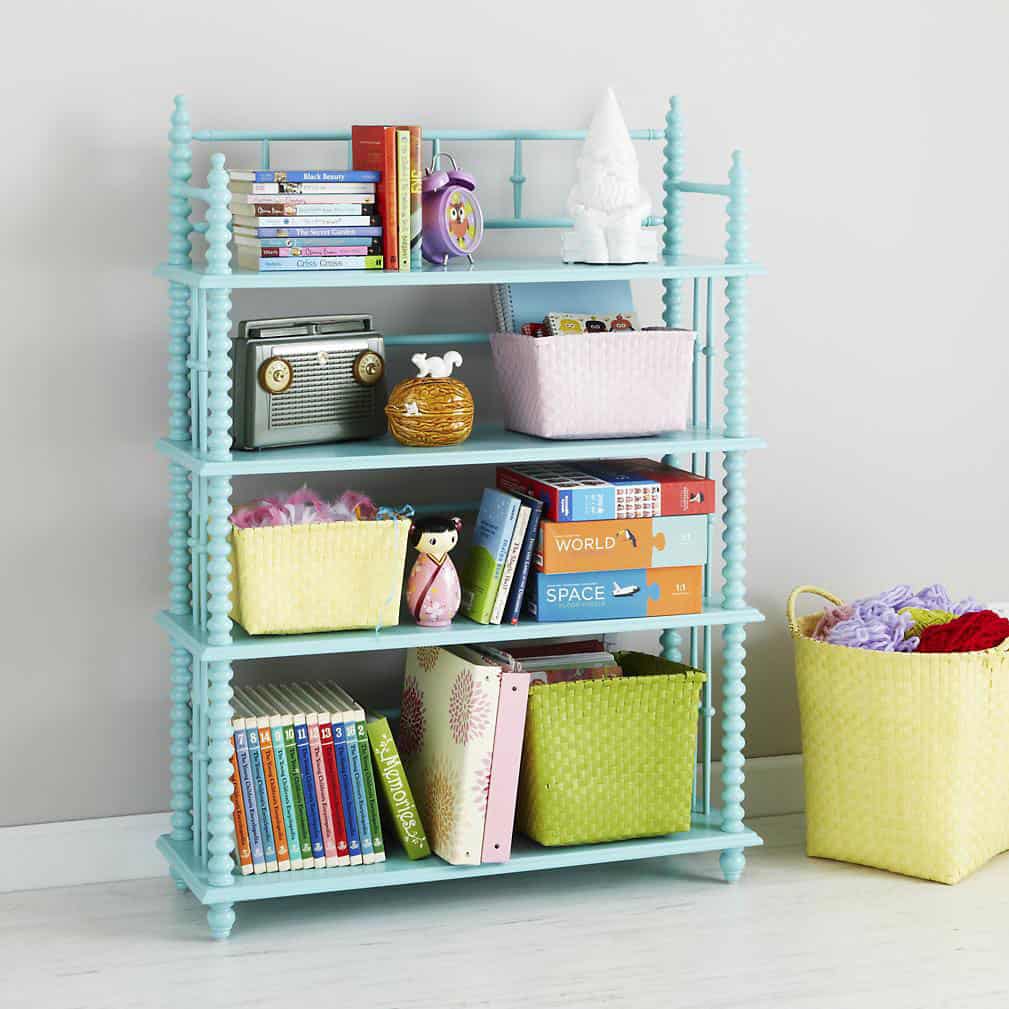 Azure Jenny Lind Bookcase $299.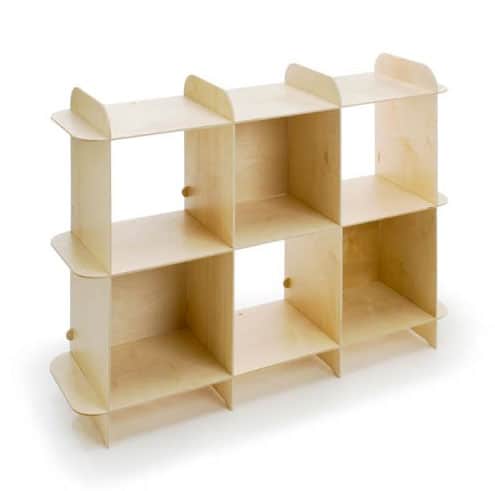 Plygrid Horizontal Bookcase $299.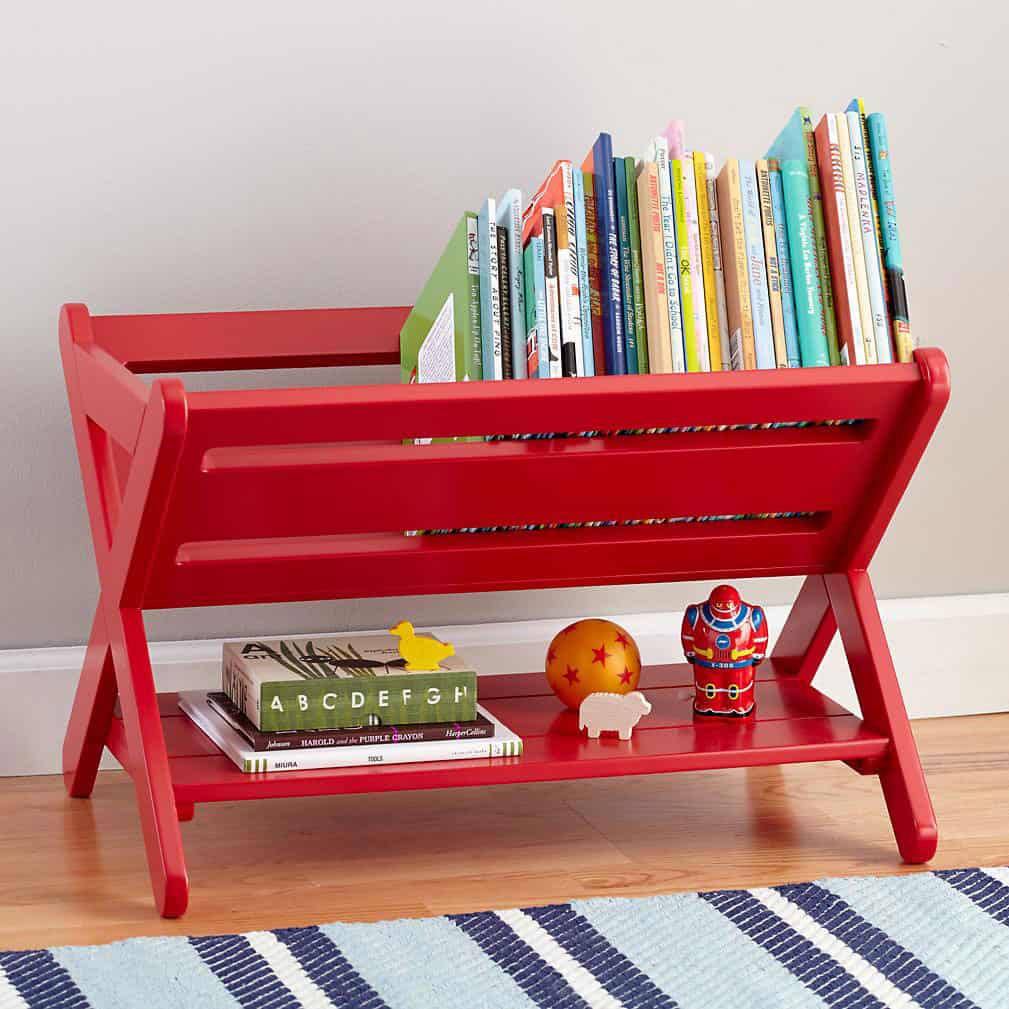 Good Read Red Book Caddy $149.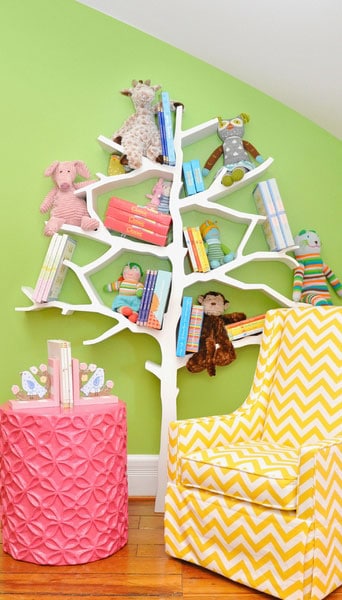 Tree Bookcase $899.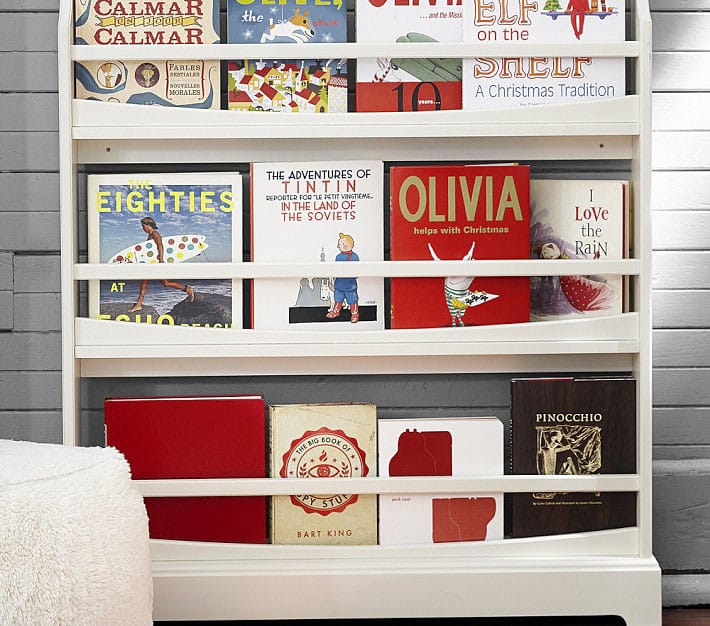 Madison Shelf Book Rack $149.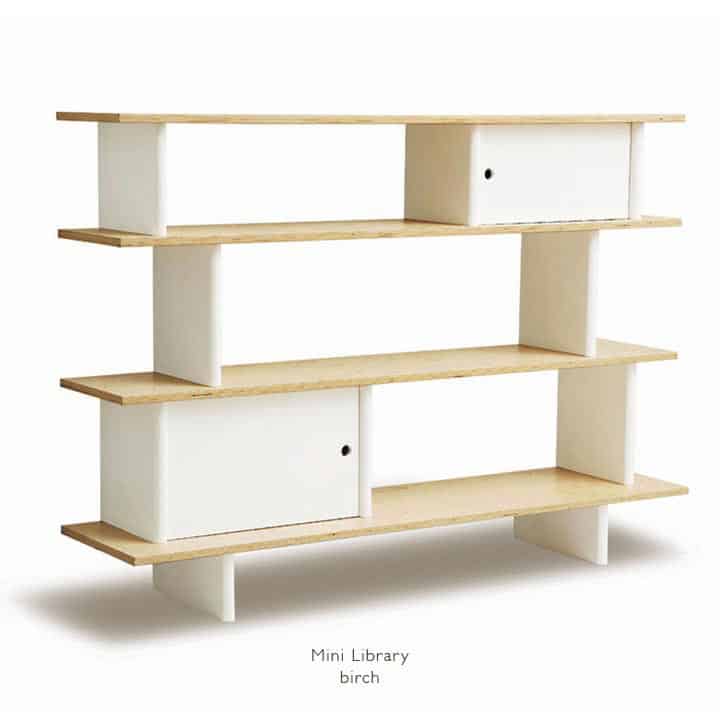 Mini Library $628.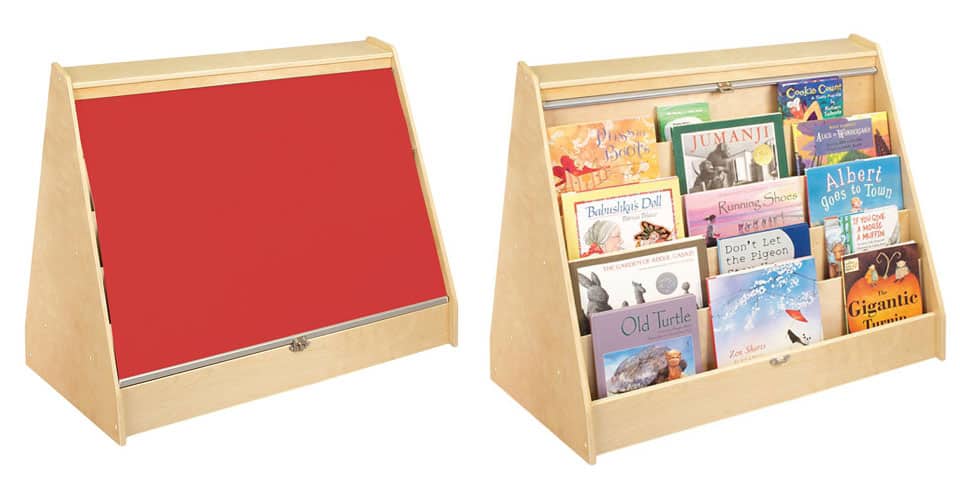 Double Sided Book Browser $359.99.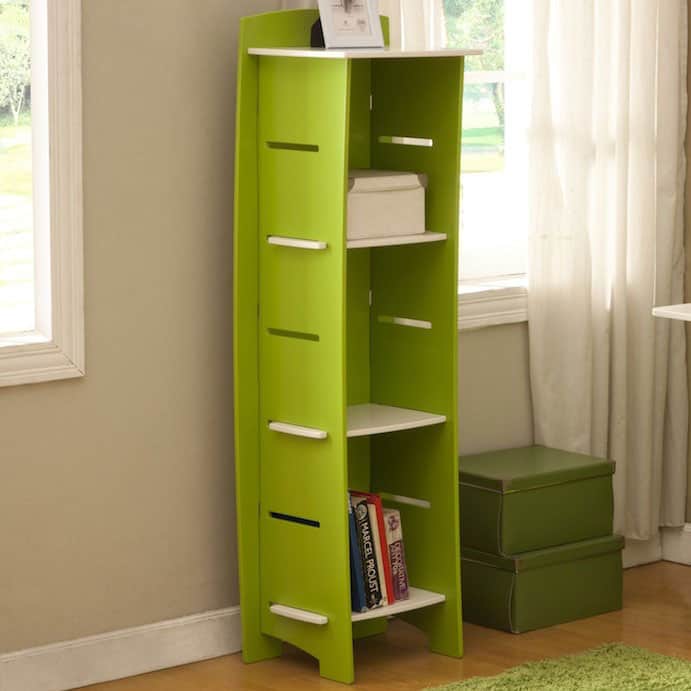 Legare Tall Bookcase $131.23.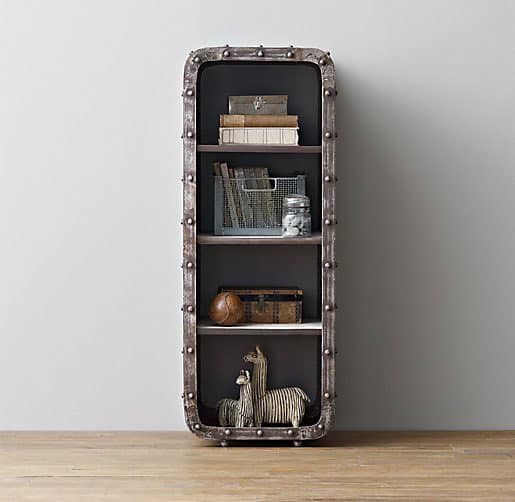 Montgomery Iron Bookcase $569.
For more modern kids' furniture ideas check out 10 Modern Kids' Bunk Beds, 6 Modern Kids' Tables and Chairs, 5 Kids' Chevron Room Accessories, and 6 Trendy Kids' Rockers.