I've enjoyed cooking with my kids since they were young enough to pull up a stool in the kitchen. Cooking with kids is one of the most rewarding experiences for parents as well as for children. Not only is it a hands-on activity that teaches a number of great things – fine motor skills (stirring, pouring, mixing), numbers and counting (measuring), reading (recipes), and nutrition – it also allows them to take pride in creating something that they can enjoy and share with others.
Here are some kid-friendly kitchen gadgets and accessories to make it a bit easier for kids to explore their culinary side.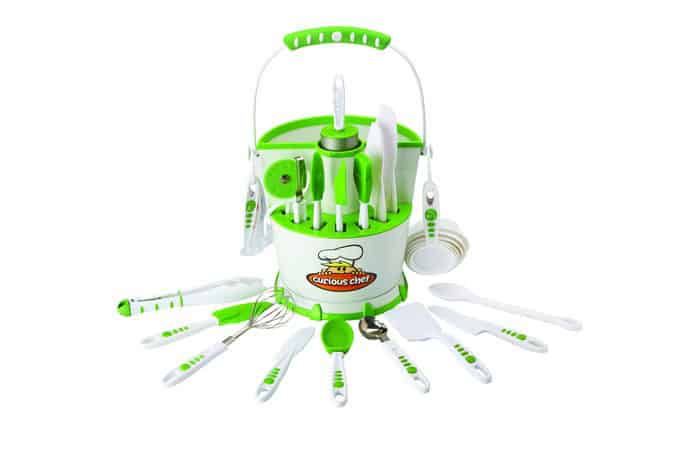 Curious Chef 30 Piece Caddy $79.99. This kitchen tool caddy contains thirty – yes, 30 – kitchen tools specifically ergonomically designed with little hands in mind. These are real tools that are dishwasher safe and BPA free.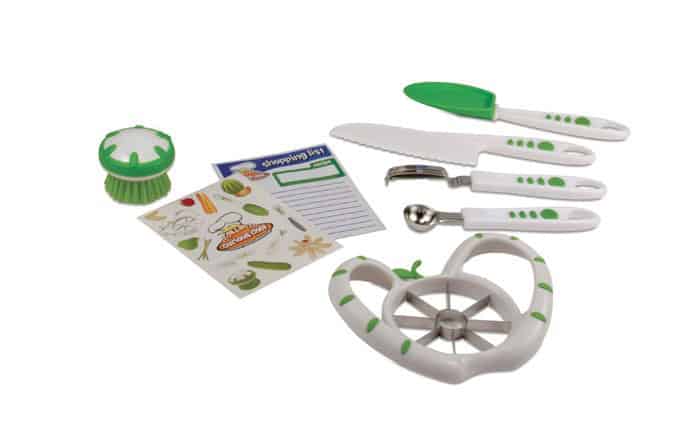 6 Piece Fruit and Veggie Prep $24.99. A 6 piece set designed with little hands in mind; maybe your little helpers will be more apt to eat food that they've had a role in preparing. With fruits and veggies, one can only hope.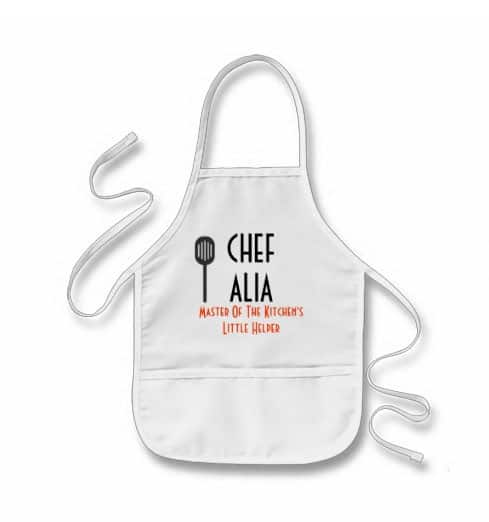 Personalized Chef Apron $17.95. Your little chef will look and feel like a pro with this chef apron. Best of all, it can be personalized with their name, a line of text, and an image (default is a spatula). The apron is machine washable, and can do double duty as a general crafts apron to keep those clothes clean(er).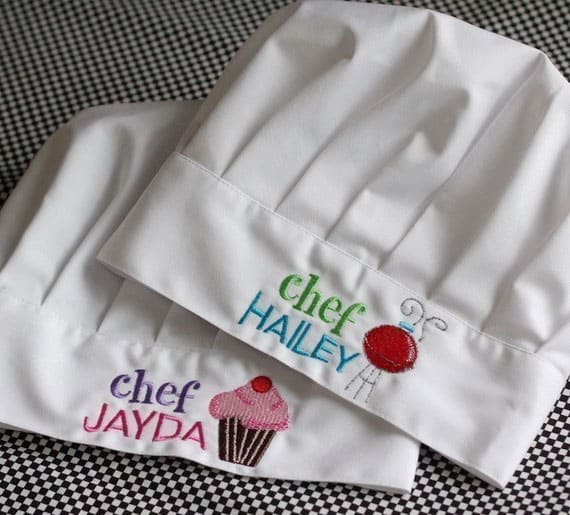 Kid's Chef Hat $24. Help your little chef dress the part with this handmade chef's hat. Personalizable with a name and image/design, it also has velcro closure to allow for size adjustments as your child grows.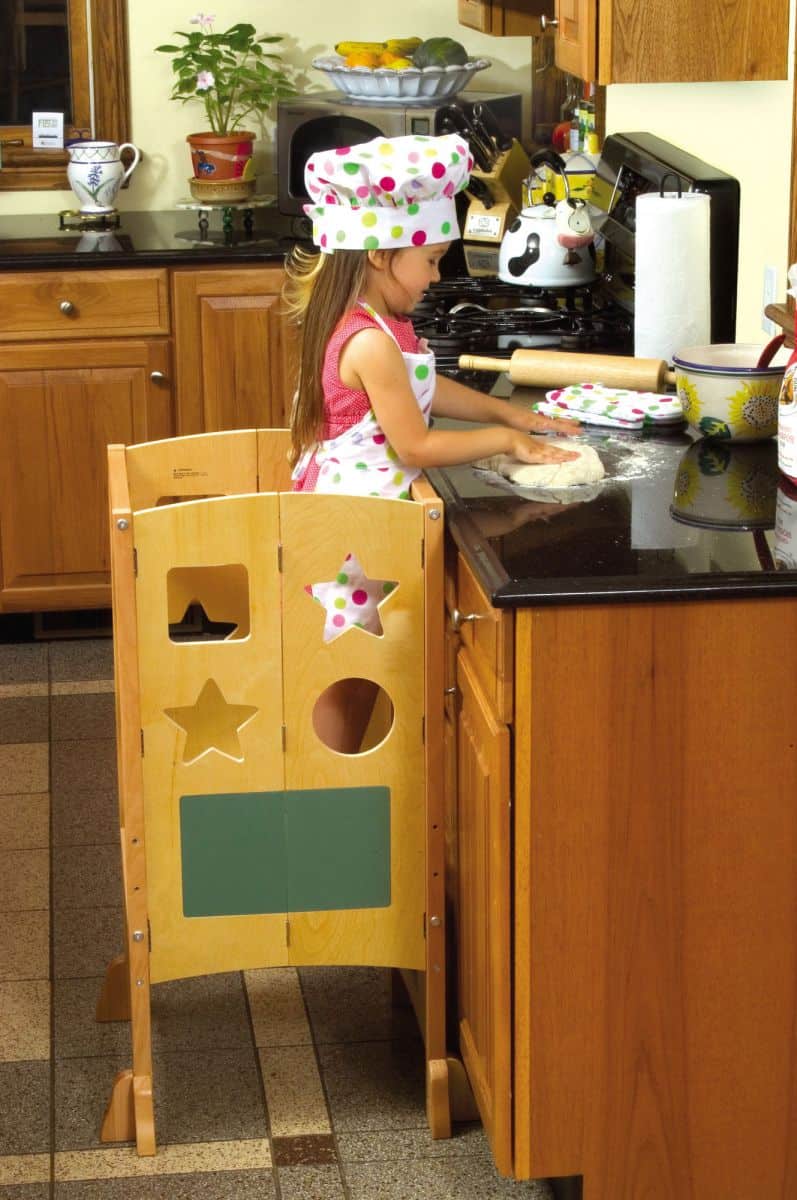 Kitchen Helper Stool $151.16. Children can't help in the kitchen if they can't reach the countertop. This kitchen helper stool is specifically designed for children as it has 3 adjustable heights to fit the height needs in your household and is enclosed for safety (so your child won't fall off).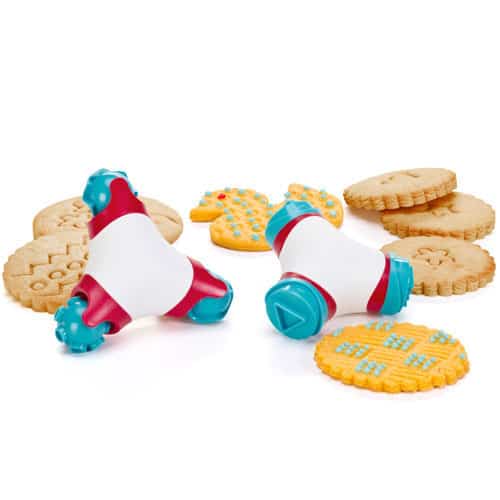 Crafty Cookie Kit $14.95. For decorating on pastries, pies, and cookies, these tools have so many options for designs – patterns that you can roll or stamp, including wavy and zigzag lines and all kinds of shapes to really customize the look of your cookies and pastries. The ergonomic handles make it easy for little hands to use.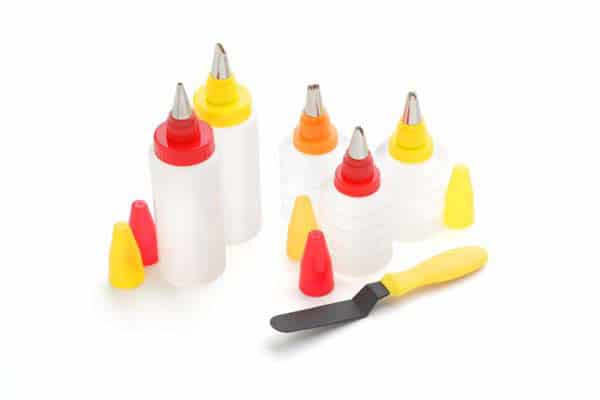 Cupcake Decorating $23.95. This kit has everything you need except for the frosting, including tips. Squeeze bottles make it especially simple and easy for kids to pile on the decorating fun.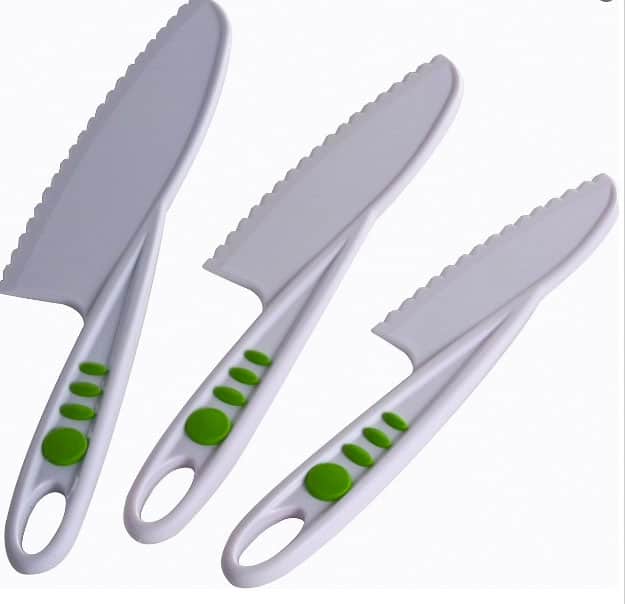 3 Piece Nylon Knife Set $8.95. Knife safety is an important kitchen concept. One way to get that started is with these nylon knives. These are child-sized for small hands to grip and the tips are blunted for safety. The serrated edge is also safer than a continuous cutting edge.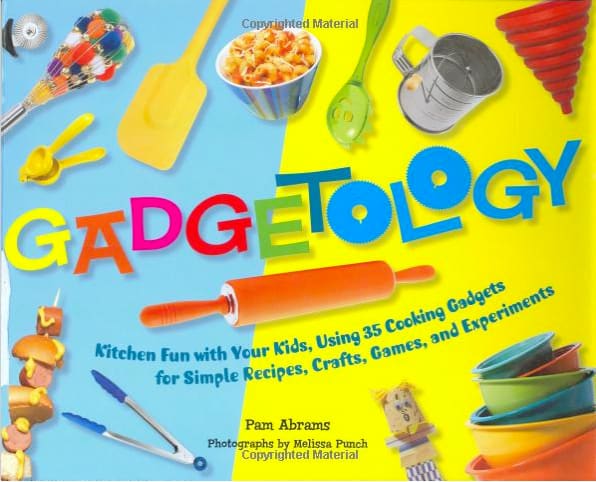 Gadgetology Book $13.46. Another fun way to get kids familiar and hands on with kitchen gadgets, this book gives ideas, activities, experiments, and recipes using 35 different kitchen gadgets. It's a great way to begin to introduce the various kitchen tools and their functions to your children.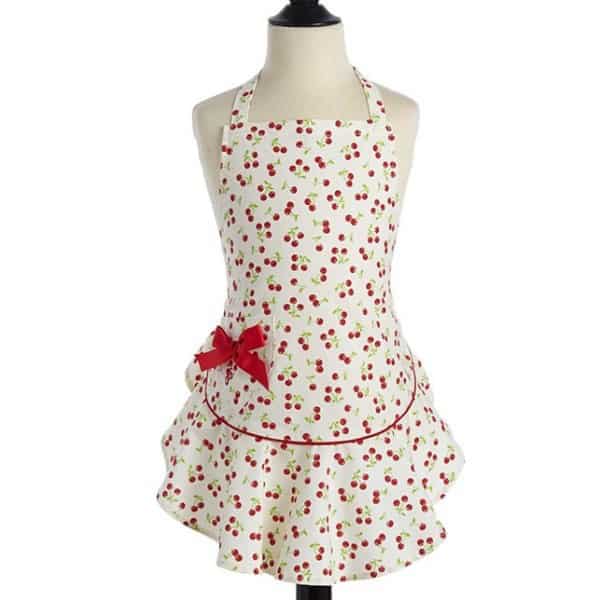 Jessie Steele Stylish Kids' Aprons $22. It's fun to introduce a bit of stylish flair in the kitchen, even for little ones. These aprons are child-sized and have adorable vintage and modern designs. I have a few of these for my daughter and love the style and durability.