Origami, the art of paper folding, isn't just about paper cranes. With some decorative papers and folding techniques, you can make something quite beautiful to admire with the kids. Like pretty paper gems, hanging boat mobiles or funny little animals. These origami crafts aren't just decorative either – turn paper into exquisite paper boxes to hold small treasures, string paper beads into pretty necklaces, and more!
Have you tried origami before? What are some of your favorite paper projects to do with kids?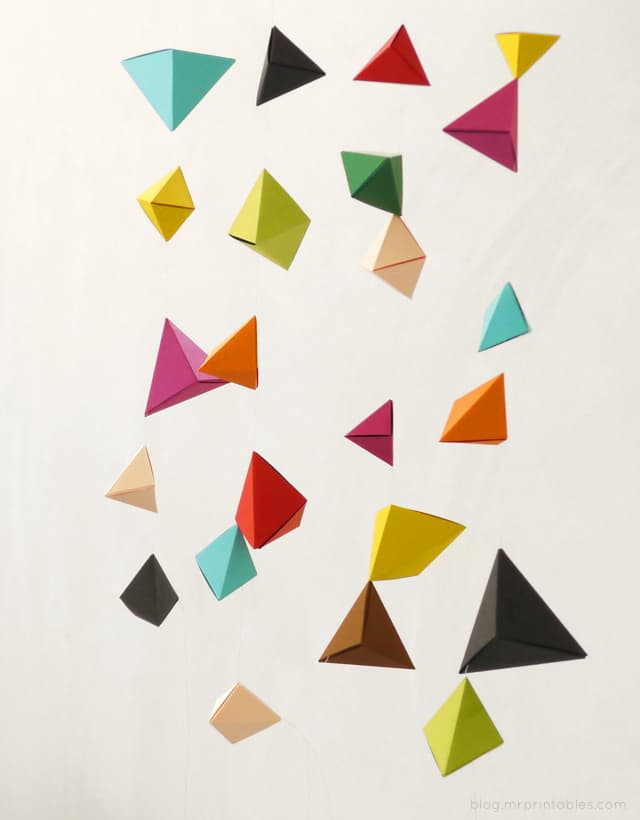 Folded Paper Pyramids (via Mr. Printables)
These beautiful pyramids are actually "triangular bipyramids" angled back to back. String them into pretty geometric necklaces, mobiles or open them up to hold small treats.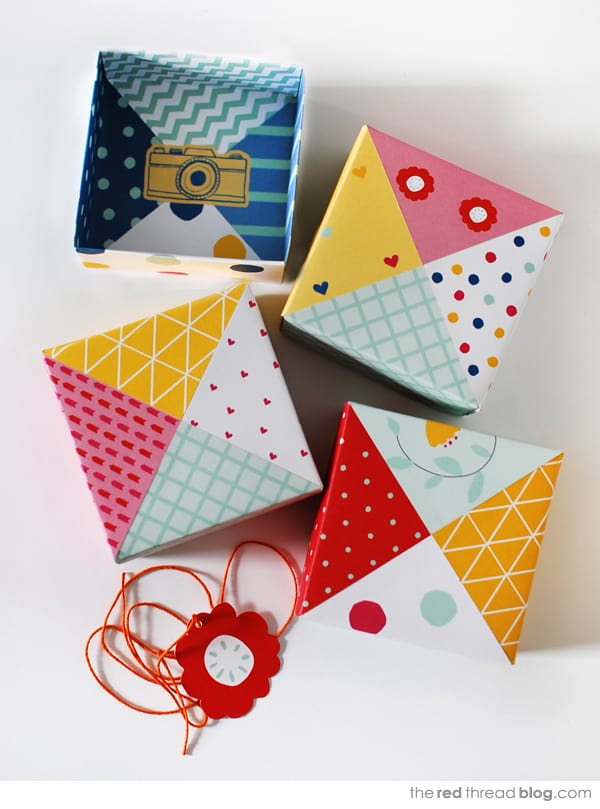 Origami Gift Boxes (via The Red Thread)
These pretty paper boxes have lids that close to hold small gifts or favors. These would also be cute to hold girls' hair accessories…and so much more!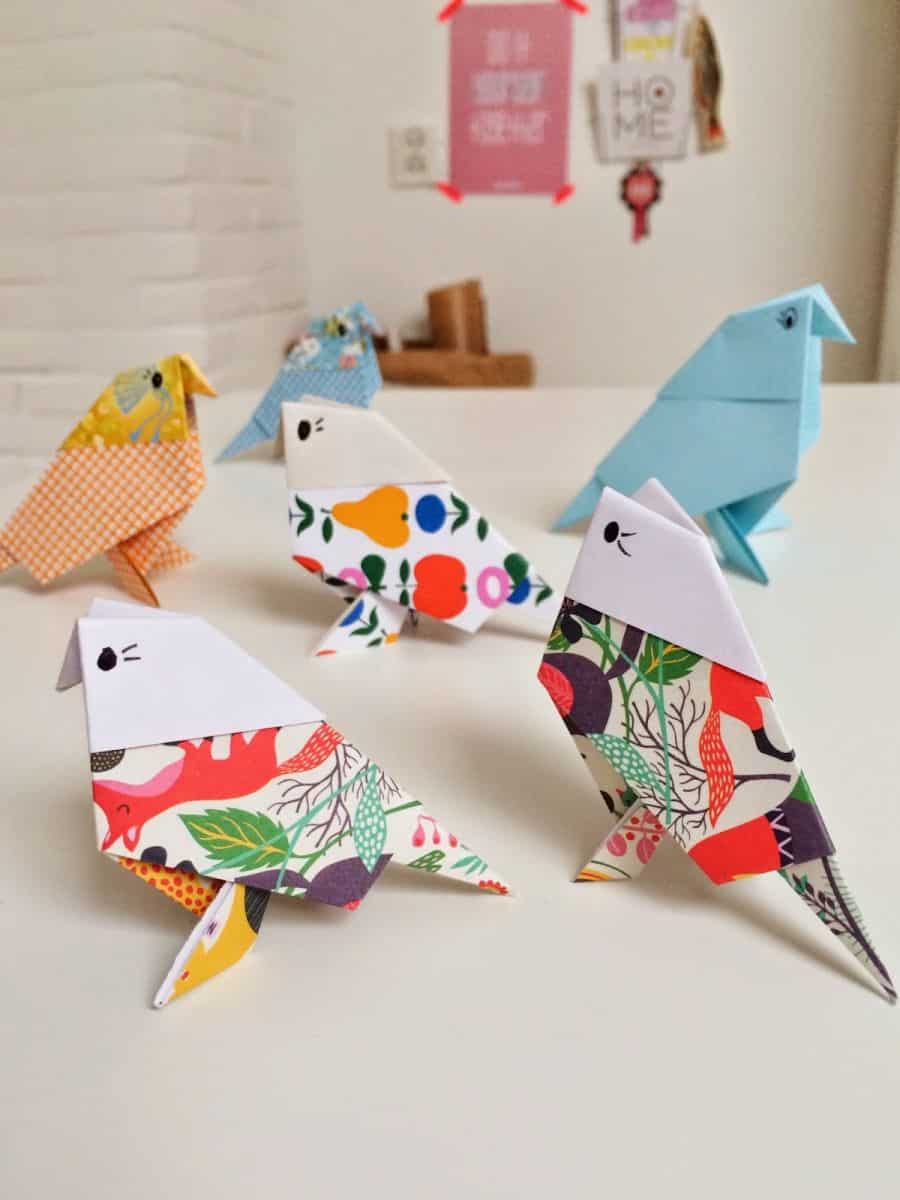 Origami Birds (via W!MKE)
Tweet tweet. These cute origami birds are chirpy, cheerful, and so fun to make!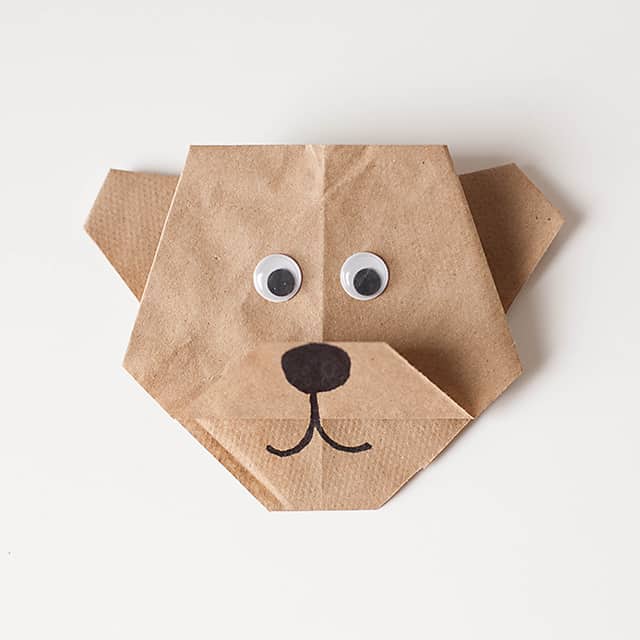 Paper Bag Bear (via All For The Boys)
An easy introduction to origami, these brown paper bears are simple to make and super cute to boot.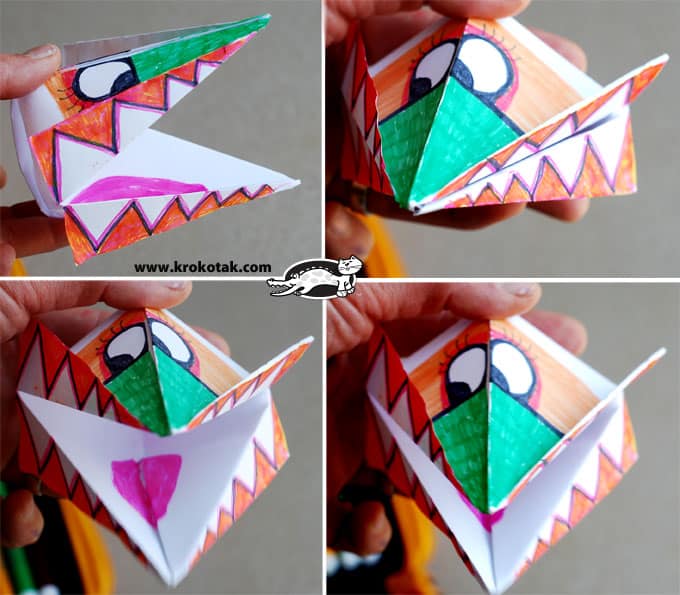 Paper Talking Heads (via Krokotak)
A fun paper puppet talking tutorial that kids can color in to make their own quirky characters.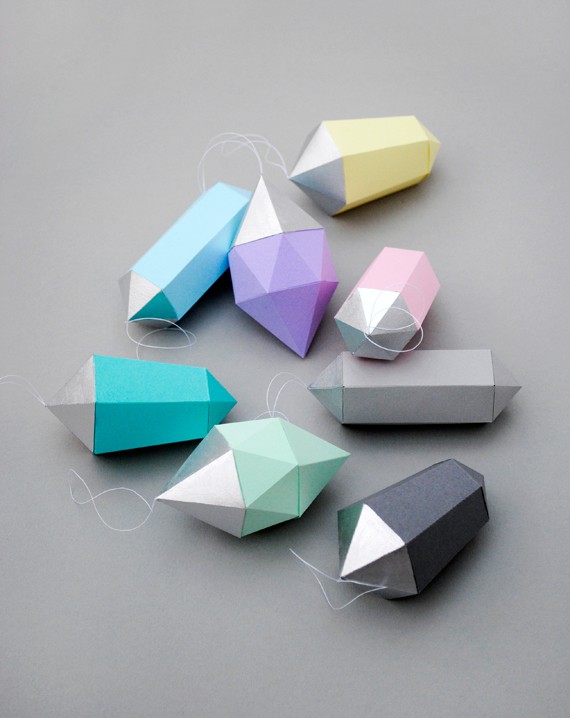 Paper Gems (via Minieco)
These dazzling gems come with a free template to follow along. Make a few bauble to hang up and admire.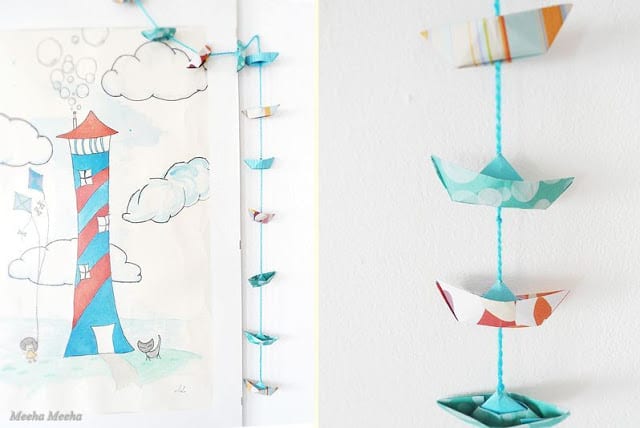 Origami Boats (via Meeha Meeha)
For the adventurous little sailors in your life, make folded paper boats that look festive as mobiles or just as darling hanging by themselves.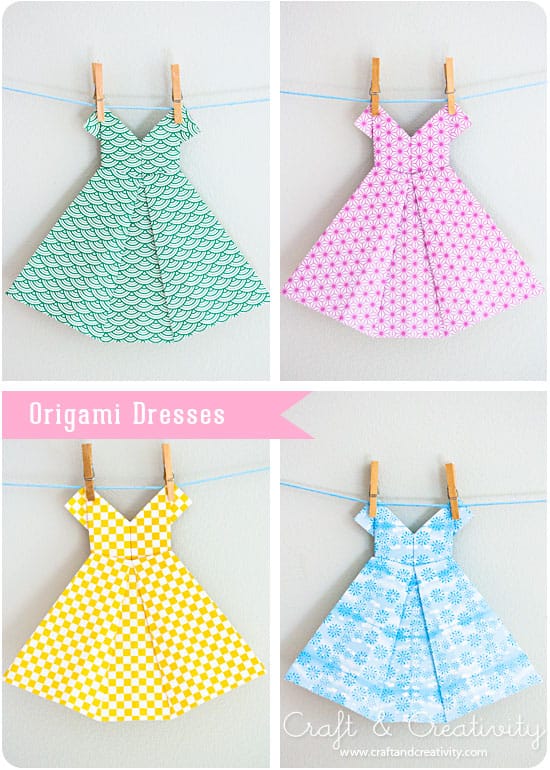 Folded Paper Dresses (via Craft & Creativity)
These miniature paper dresses are too cute for words. They'd look darling as a baby shower garland or decoration for a sweet card or note.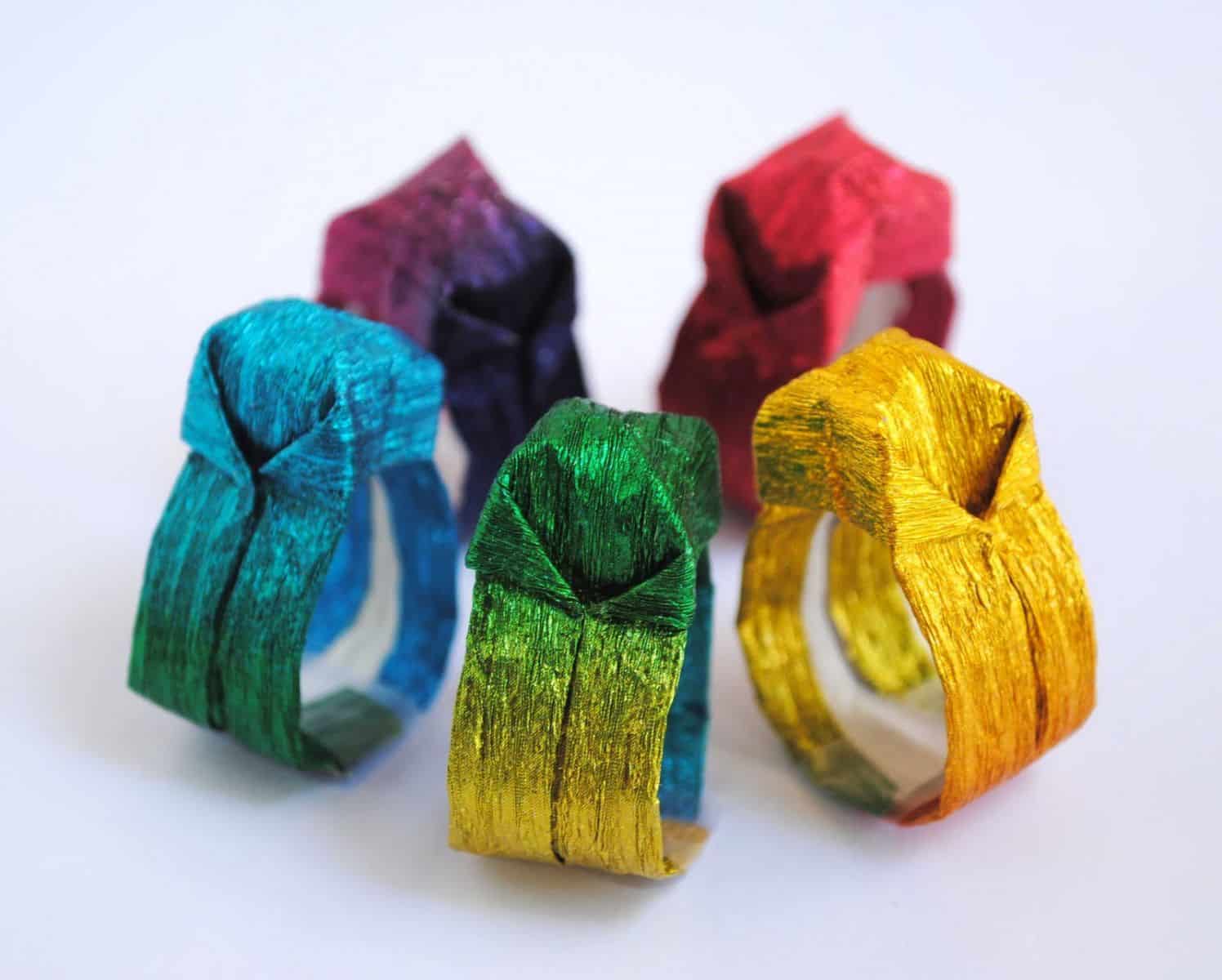 Folded Paper Rings (via Zakka Life)
Make sparkly jewelry accessories like these fun paper folded rings. I love the use of metallic papers to make them shiny and bright!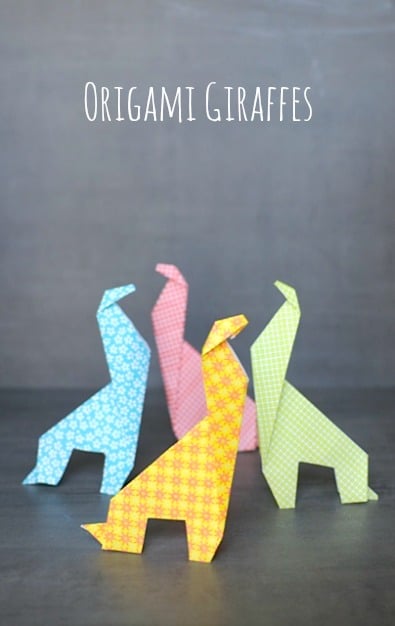 Origami Giraffes (via Tiny Rotten Peanuts)
The cutest giraffes you'll ever see. This fun and easy craft comes with a neat video tutorial showing you exactly how to make them, so there's no excuse not to try them out!
Take a look here for tons more creative crafts and ideas for kids!