Celebrate the coming of fall with these fun, simple autumn tree crafts that capture the colors and textures of the season. Artistic trees decorated with seeds or buttons can adorn your walls, and a topiary covered with vibrant, soft pom-poms can decorate your table. Making these festive fall crafts will keep your kids busy and excited for the fall season!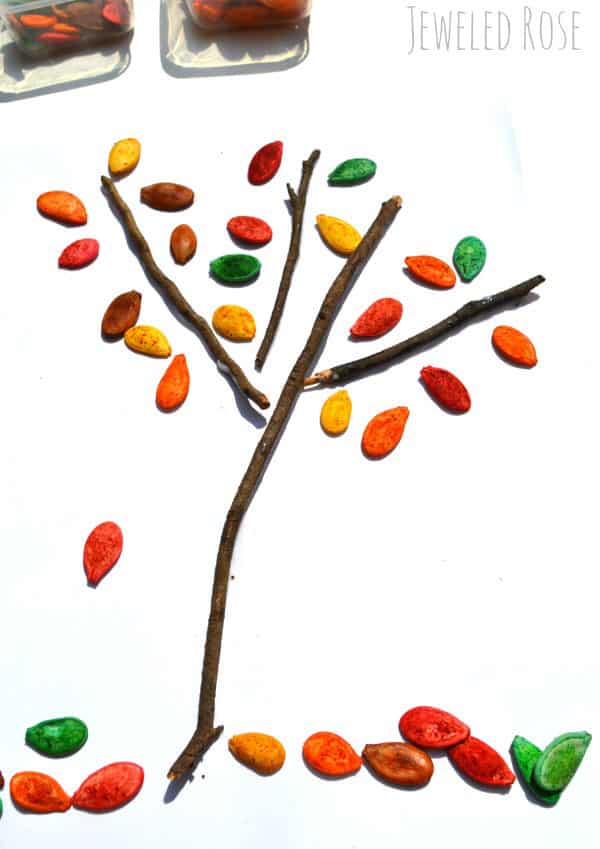 Pumpkin Seed Tree (via Growing a Jeweled Rose) Color large pumpkin seeds to make the "leaves" that adorn this rustic twig branch tree.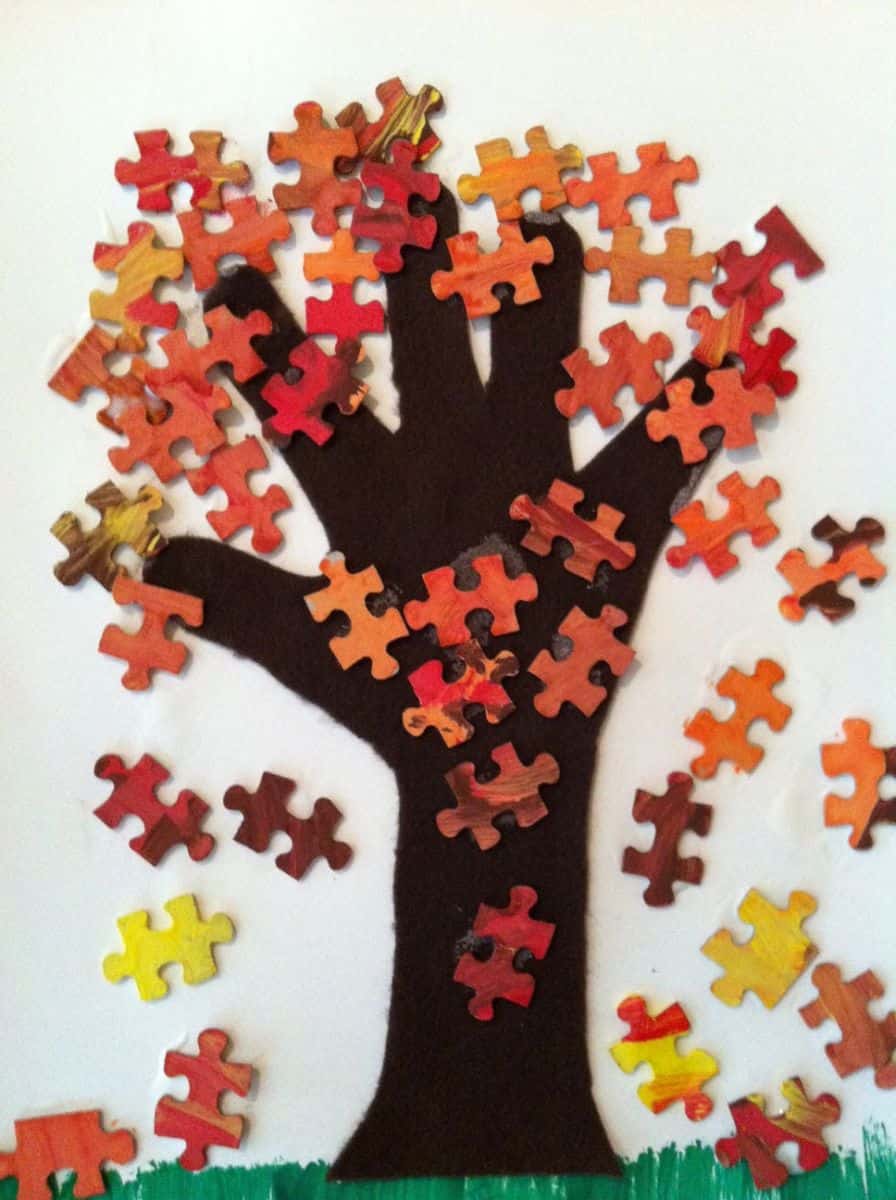 Puzzle Tree (via Play Eat Grow) Gather up those mismatched puzzle pieces and color them in pretty fall colors to make leaves for a puzzle tree.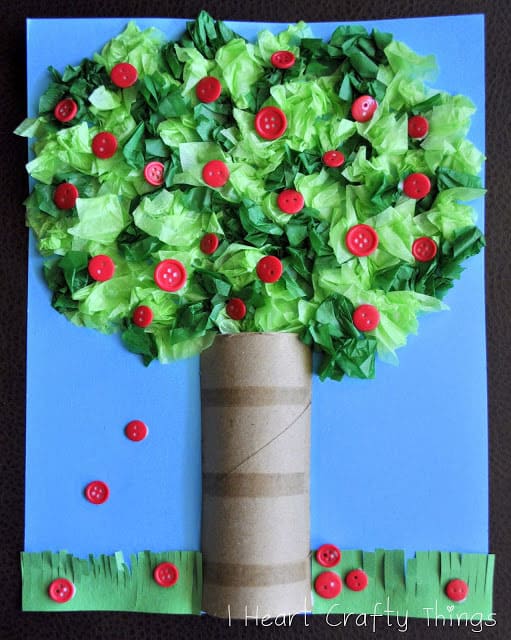 Apple Tree (via I Heart Crafty Things) This adorable tree adorned with buttons has a toilet paper roll trunk. It would be a perfect craft for a preschooler.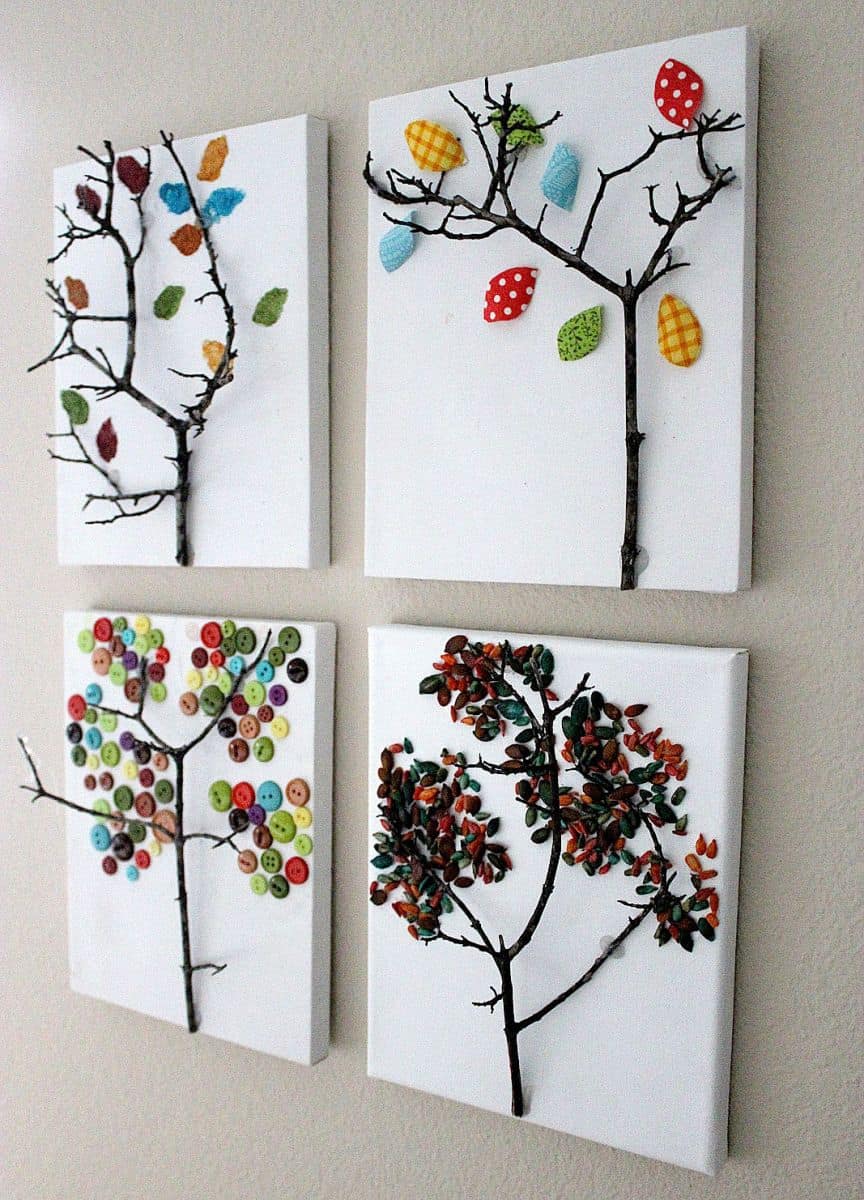 Tree Branches (via The Zui Blog) Gather twigs to make this 3D fall tree, and then decorate it one of these four ways – you can use seeds, fabric, glitter, or buttons.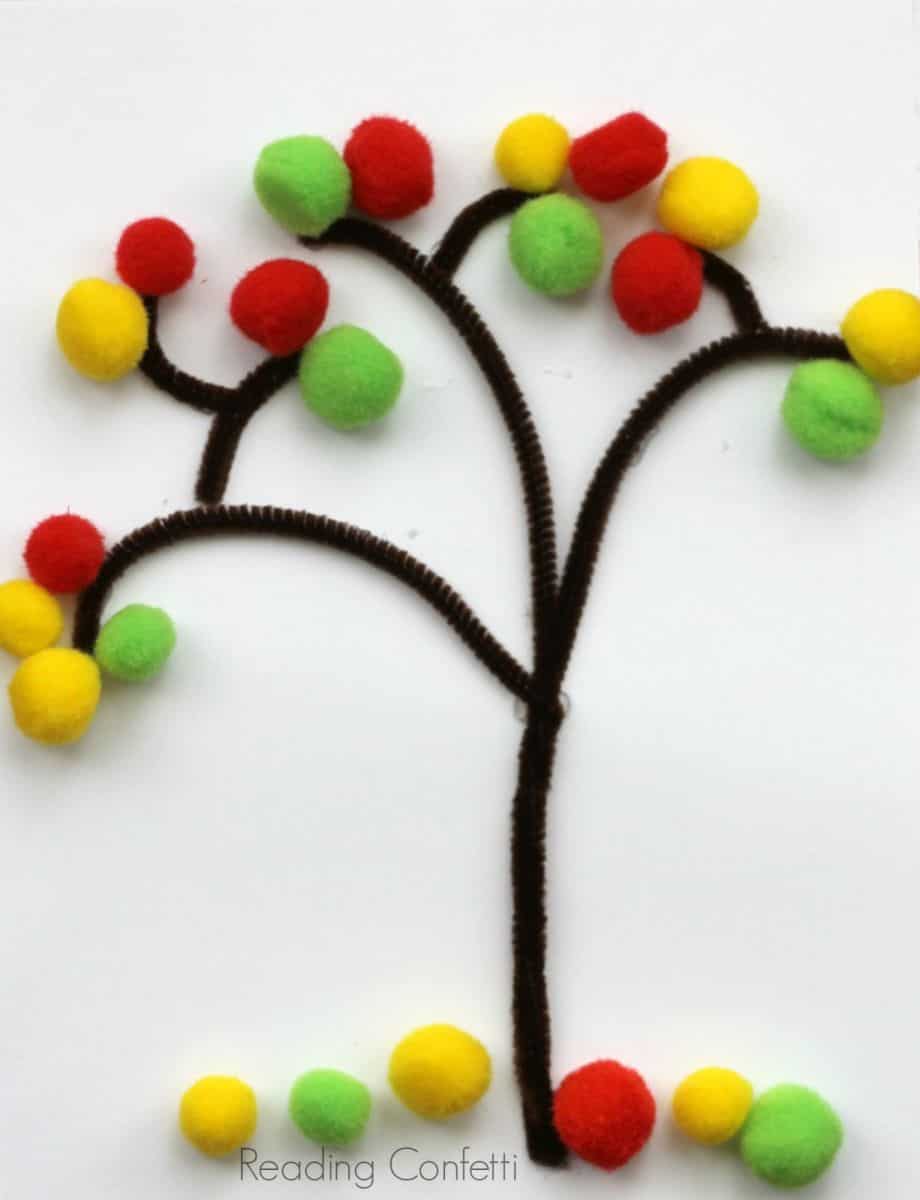 Pom-Pom and Beaded Trees (via Reading Confetti) Although this craft uses a tree kit, it can easily be replicated with some readily available craft materials such as pom-poms, beads, and pipe cleaners.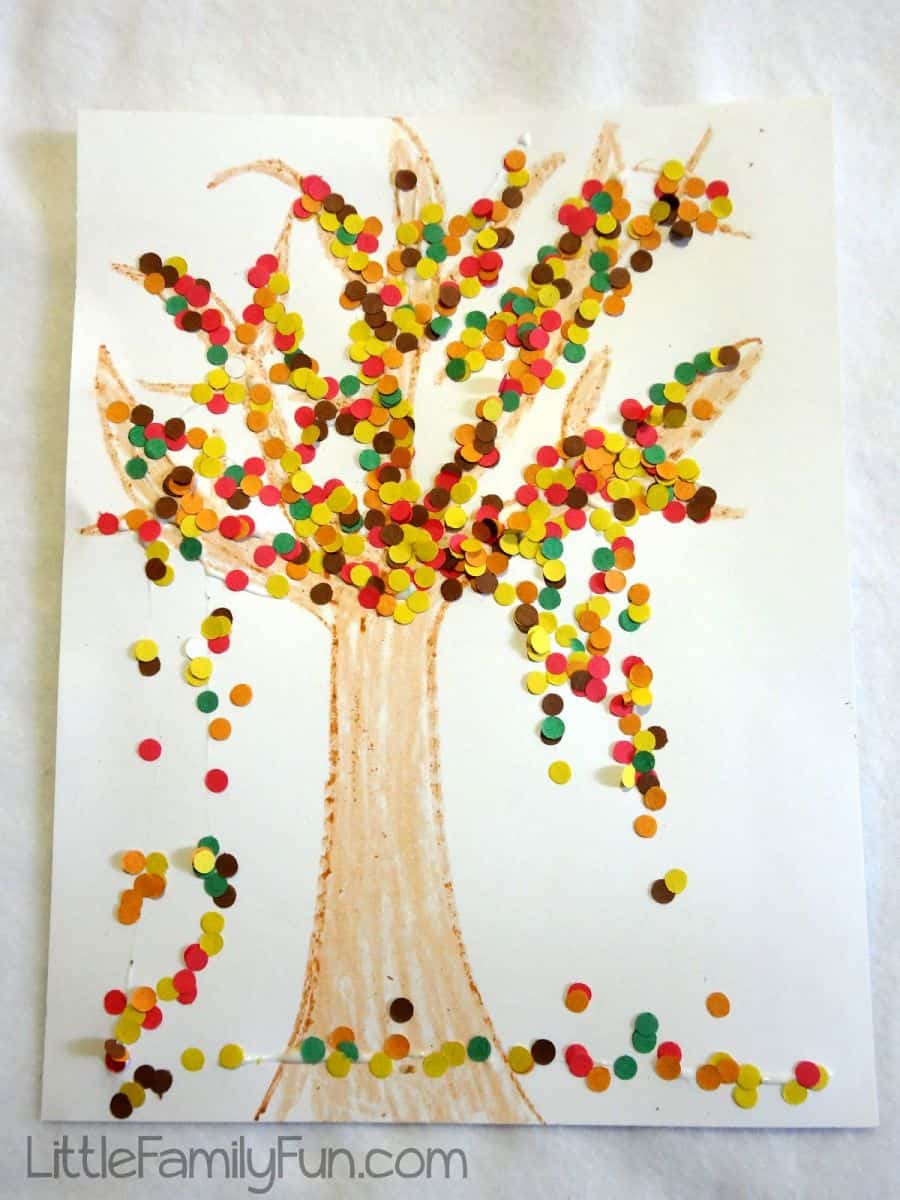 Confetti Dots (via Little Family Fun) Pepper a hand-drawn tree with colorful fall-colored confetti.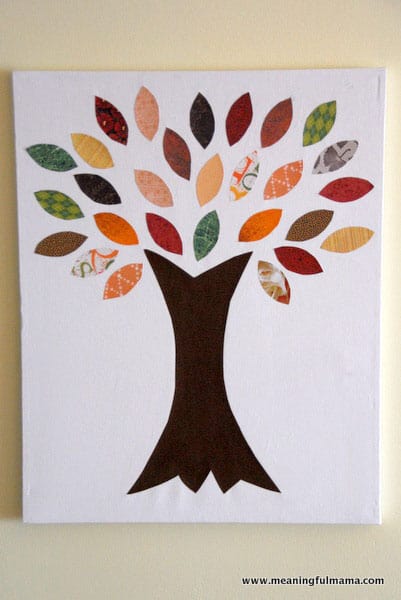 Paper Leaf Tree (via Meaningful Mama) Cut out leaves from fall-colored papers to make an art print on canvas that can be admired throughout the season.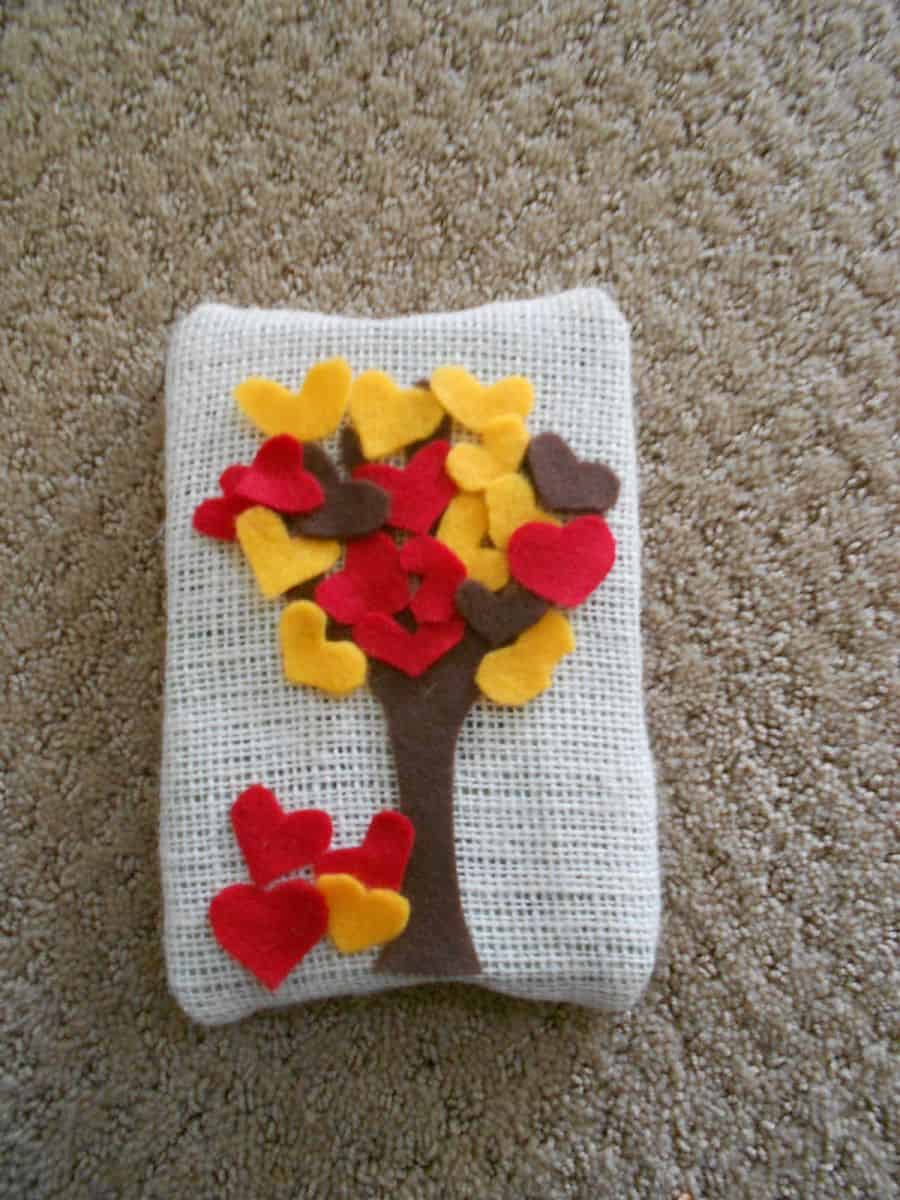 Felt Tree (via My Kids Eat Off the Floor) This mini-tree of felt heart leaves affixed to a burlap background is super-sweet.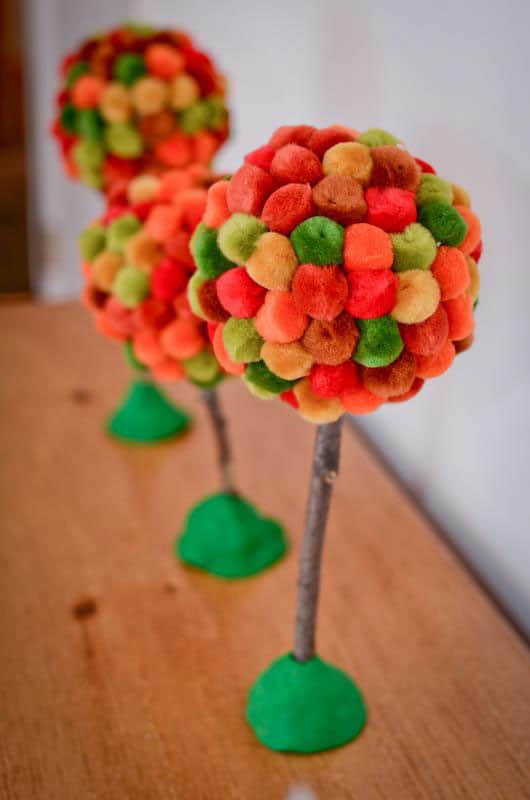 Fall Topiaries (via One Artsy Mama) These topiaries, made of pom-poms covering styrofoam balls, would make delightful centerpieces for your fall dinners.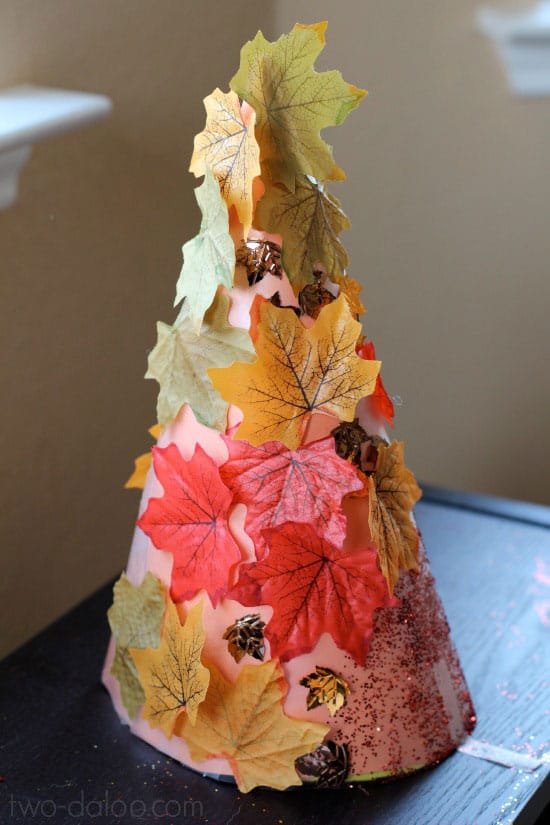 Fall Cone Trees (via Two Daloo) The base of these festive cone trees is covered with contact paper around orange paper. Fall leaves (they can be plain, glittered, painted, etc.) are added for a decorative look.
For more fall craft inspiration check out 10 Fantastic Fall Leaves Crafts, 8 Fall Inspired Garlands, and The Easiest DIY Fall Garland.