The good thing about parenting today is that we have more educational tools and resources than we could possibly ever imagine. The hard part is narrowing it down to the really great ones. I admit I get overwhelmed with keeping up with the latest apps and am always on the hunt for good book recommendations.
Zoobean is a tool that aims to help parents cut through the clutter. The brainchild of a husband and wife team, both of whom had careers in the education space, this mom and dad had similar difficulty in finding educational materials for their children. The result was Zoobean, a company that helps sort through the haystack by curating apps, books and learning resources specific to your child.
The overarching goal is to foster an early and lifelong love for learning and encourage literacy. The Zoobean team catalogs apps and books for their library. This is paired with data science to recommend selections appropriate and fitting for your child.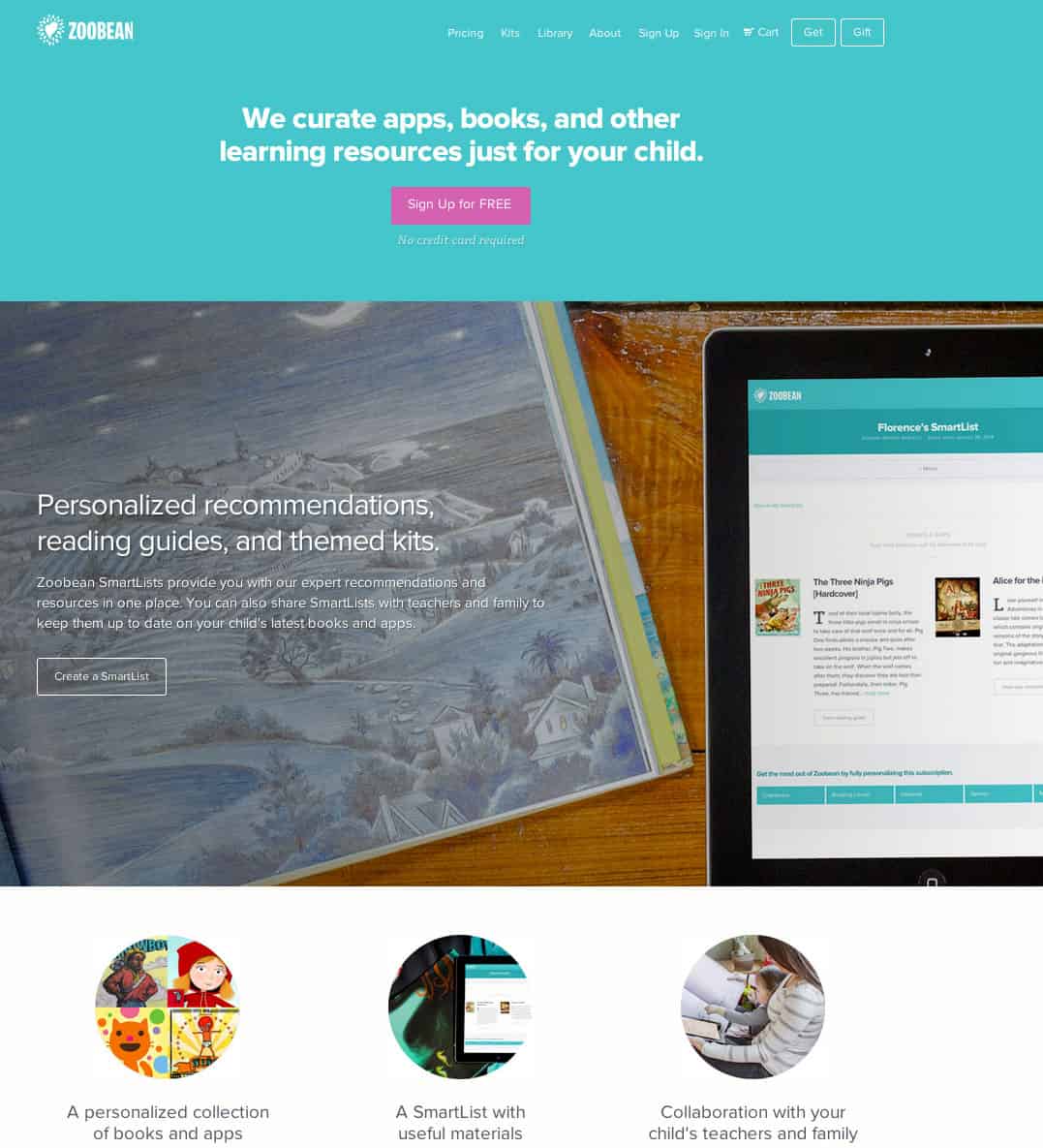 Zoobean develops "themed kits" which are recommendations based on popular kids' interests such as dinosaurs or exploring colors. These, along with app and book recommendations and reading guides are available through various subscription plans. The free account includes one themed kit along with one book recommendation, or you could go for a monthly subscription ($9.99+) which includes delivery of a physical book (along with many other recommended guides).
Take a look here for more info on Zoobean and their subscription plans.