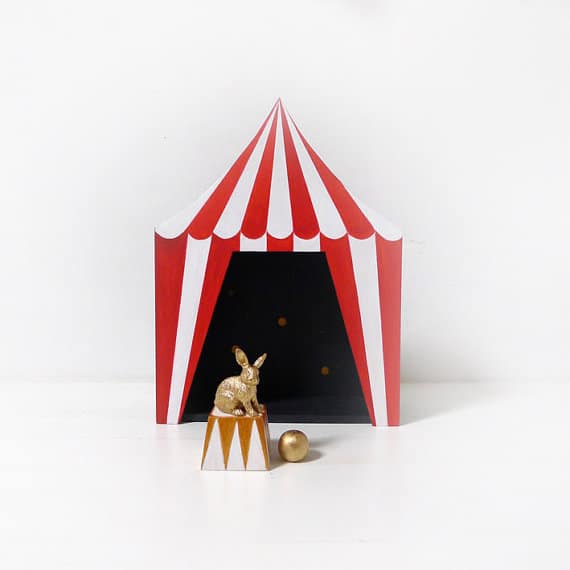 I'm always on the lookout for creative ways to display my kids' treasures and trinkets, so these unique, handcrafted shelves from The Bird on the Tree recently caught my eye. Each hand-painted and crafted plywood shelf offers a magical miniature scene, like a circus or little wooden house.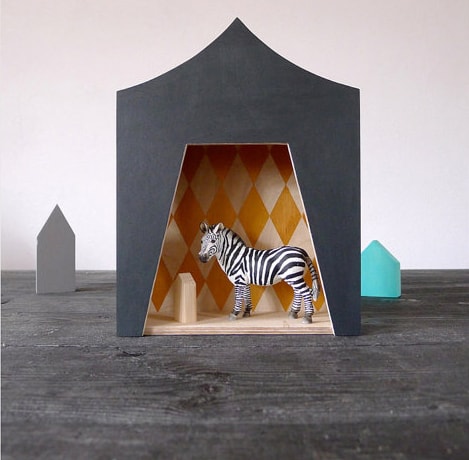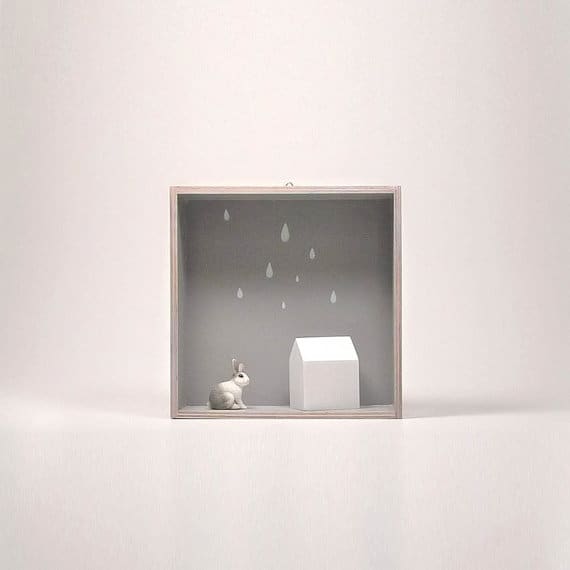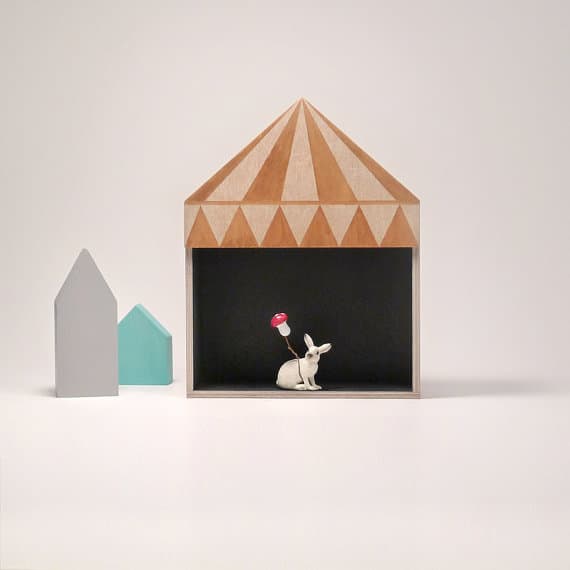 Created by artist Irek who hails from the Polish countryside and is a crafter of all things nature, these display shelves are darling for showing off your children's miniature toys.
Head over to The Bird on the Tree to view their collection. They also handcraft adorable wooden block houses.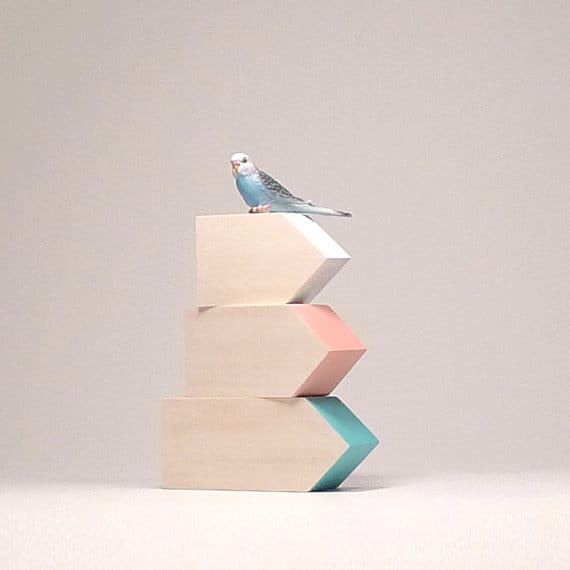 (All images via The Bird on the Tree)