If you've got modern taste and are on the lookout for designing a dreamy nursery that blends bits of contemporary design and color in it, you'll fall in love with Annabel Kern's collection of stylish baby goods and decor.
A designer based in the South of France, Annabel Kern draws inspiration from the colorful markets of France and nature.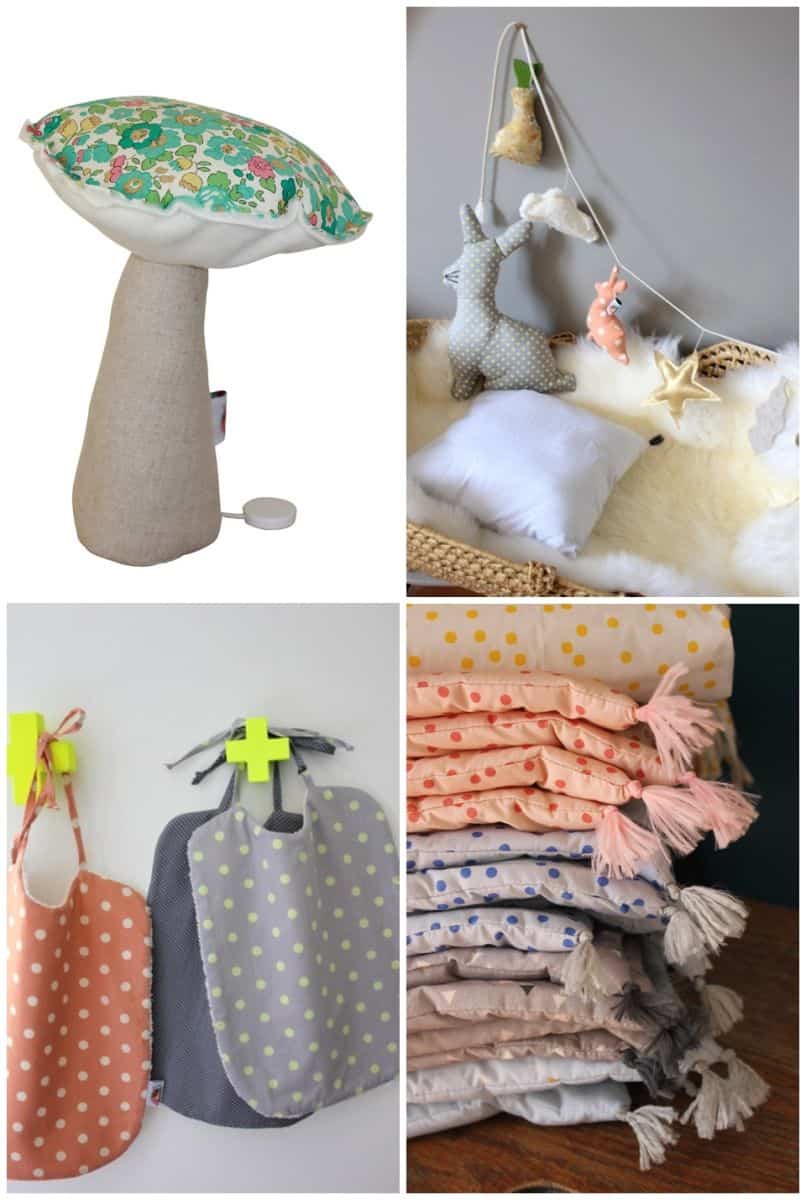 You'll find toadstool soft toys in bright and fun fabrics, cotton bibs in stylish patterns and playful mobiles featuring soft animals and shapes.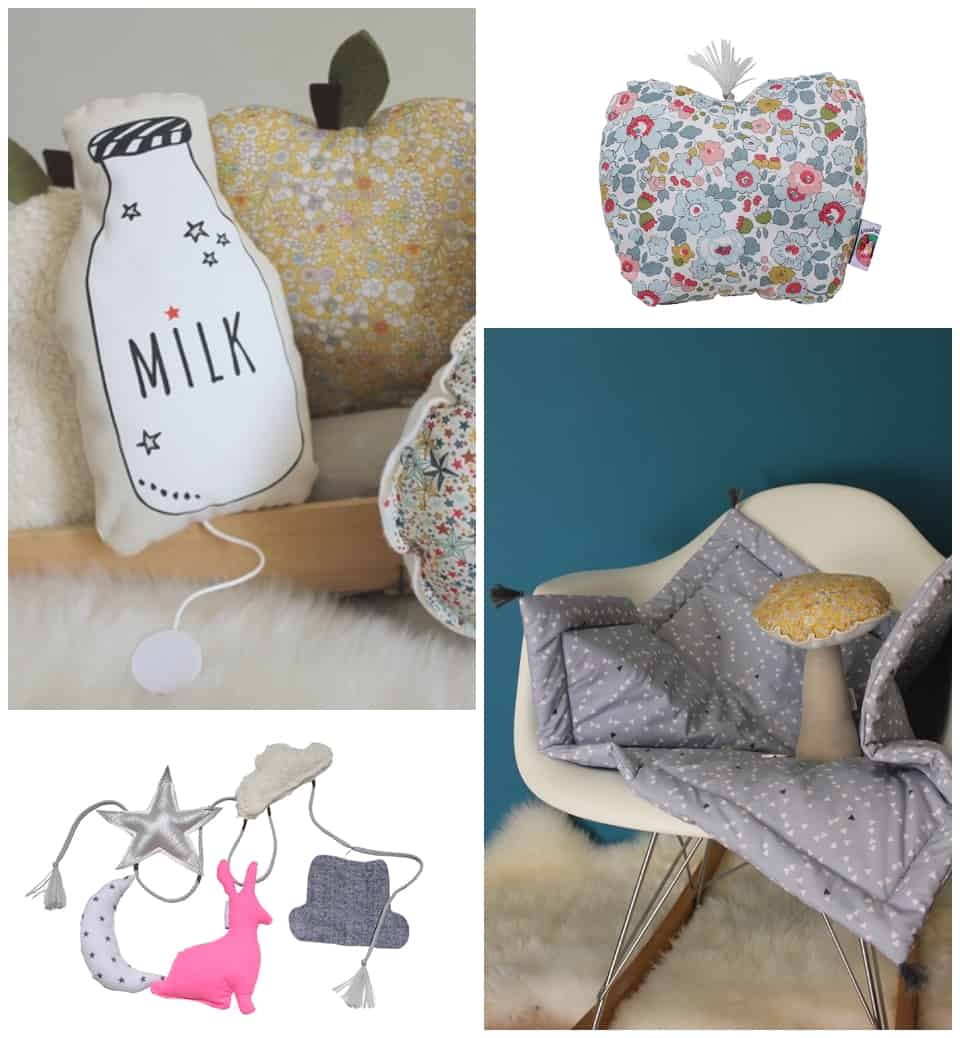 There's a collection of soft blankets in modern patterns and adorable toys like their Grocery Box collection that plays music.
View the look at the full collection of whimsical baby decor and toys on Annabel Kern's online shop.