Founded by "artistpreneur" mom of two, Helene, Lilly Pop Art is a way to magically turn your kids' art into uniuqe prints, accessories and gifts your family will enjoy for years to come. The idea sparked into Helene, an illustrator and designer, when she digitally transformed one of her boy's art into a print with the same likeness, enhanced with vibrant colors. The positive reaction led to the creation of Lilly Pop Art which customizes your kids' art into prints, posters, clocks, throws, pillows and even lunch boxes.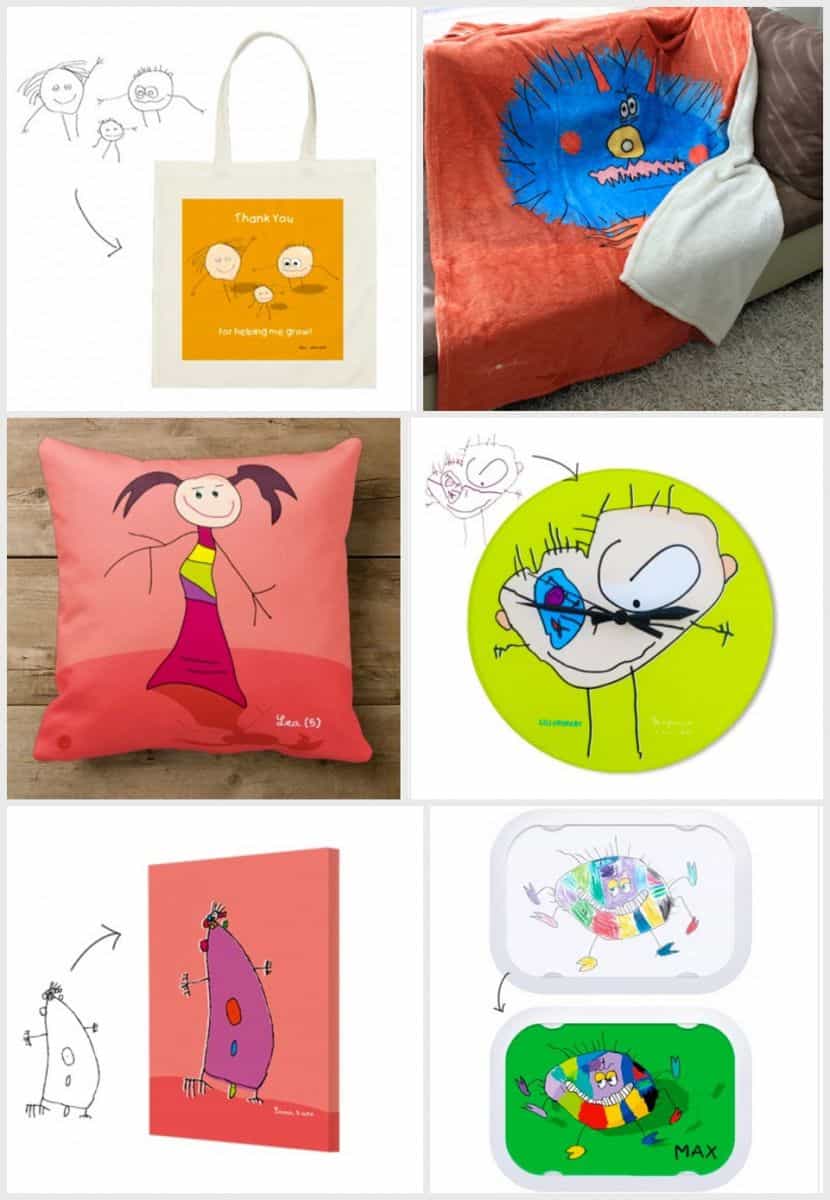 This is a wonderful way to capture some of your children's favorite art pieces or make creative and unique gifts for family members and friends.
Take a look at Lilly Pop Art's full range of personalized gifts here.