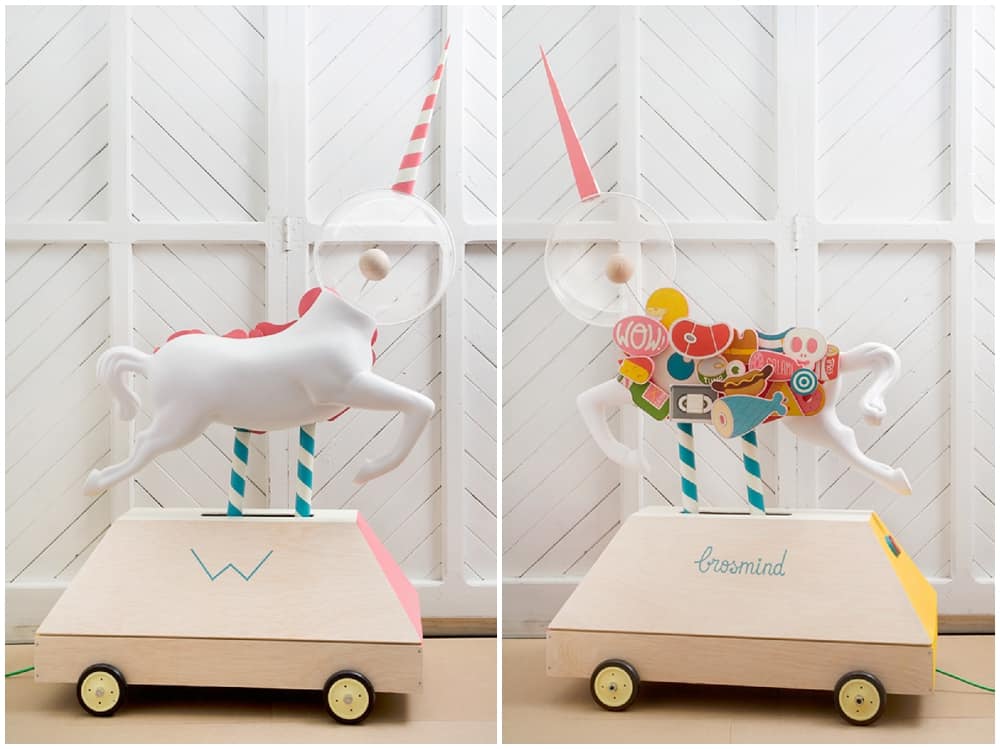 Every wonder what's inside a unicorn? We'd imagine some pretty fun and magical finds. Designers Mingarro brothers whose firm Brosmind hails from Barcelona, Spain pondered this question and created the answer displayed in sculptural art form with their playful and modern unicorn showing both the ins and out.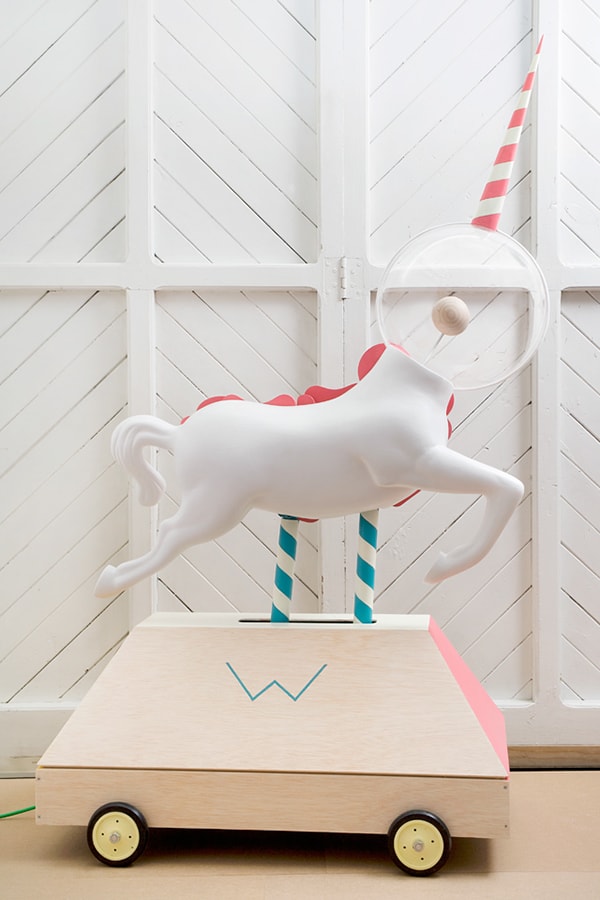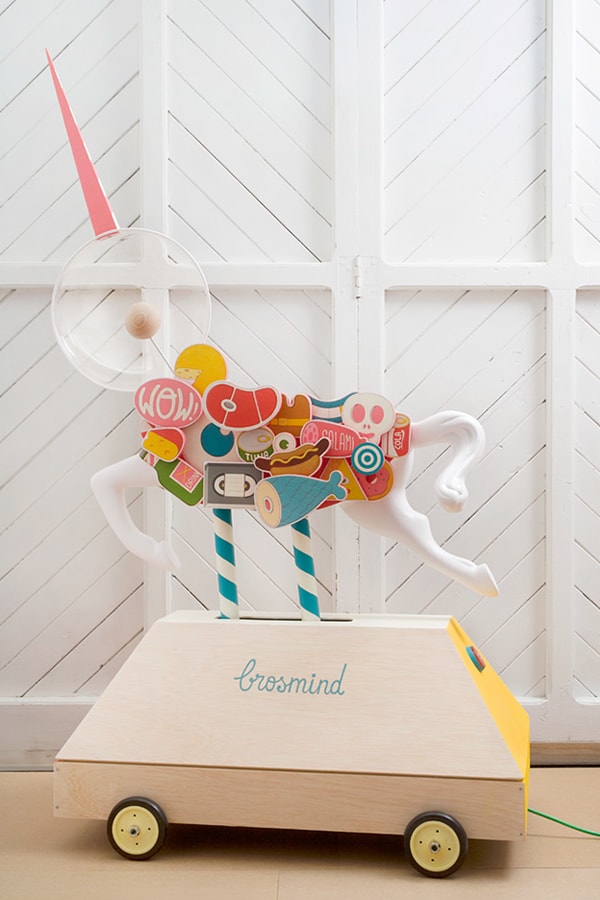 Brosmind shares on their site:
"Despite the fact that our original idea was quite clear, the way in which the objects composing the segmented unicorn's insides came together unfolded in different ways before taking its current shape. We are very proud of having finished it, as there were very critical moments along the way when we came close to removing it from the project because of the many technical difficulties we faced while making it."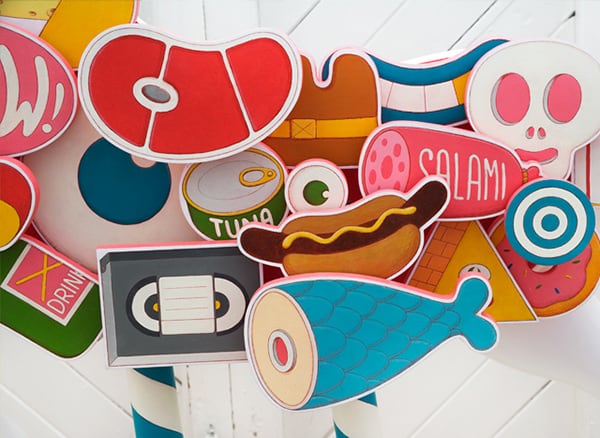 You can read more about this amazing mythical creature on Brosmind's porftfolio and watch a short clip of it in action. Push the button and see the unciorn actually gallop.
Intrigued and need to have it? Brosmind states it's available for purchase. Just email them on their site to ask how much. Which begs the question – how much would you pay for a unicorn?