These gorgeous, colorful baby play mats are the creations of Delia Hauser, an LA mom with a background in costume design who designs under the name Lord and Little.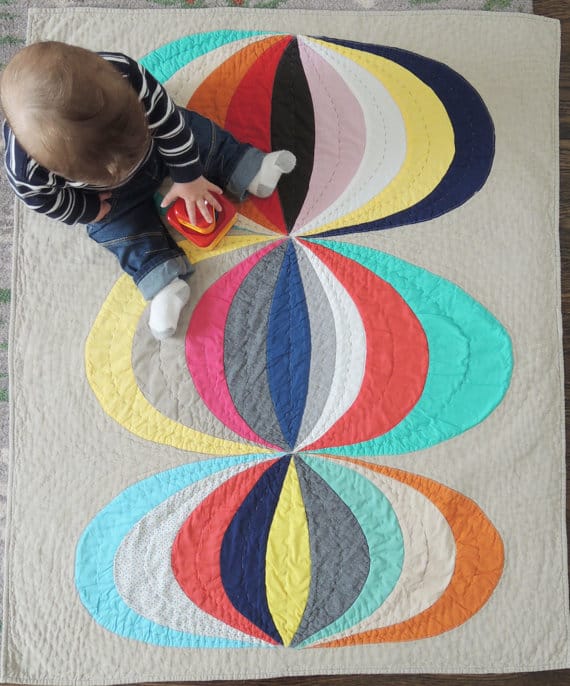 We love how Lord and Little uses traditional quilting methods but gives them a modern, graphic twist – the designs are clean and minimal, but always soft, sweet and kid-friendly. The quilts are stuffed with cotton and backed with a fun fabric like a vintage calico or a vivid batik.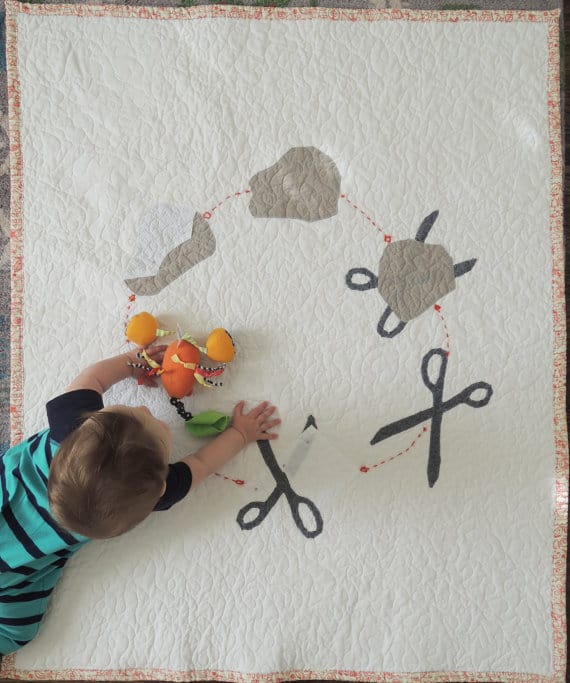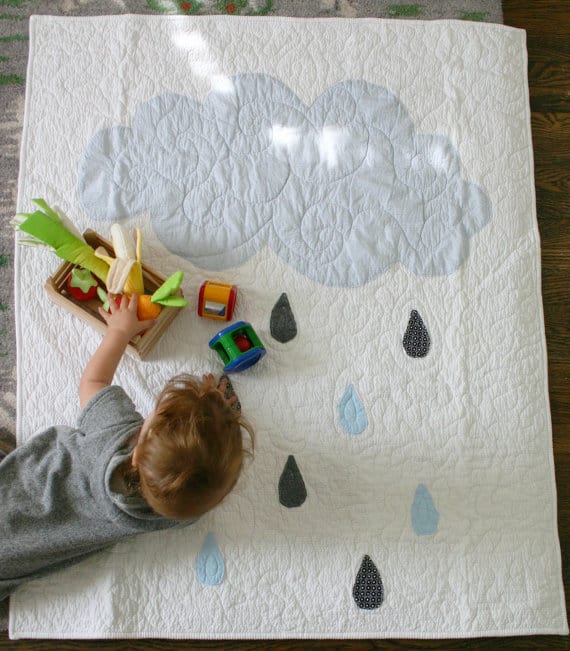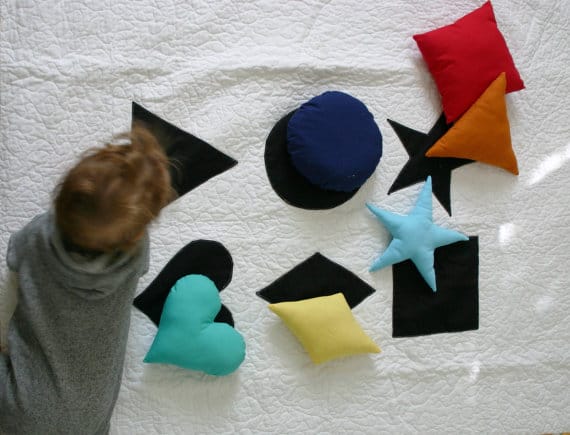 Made to last of durable cotton, these play mats will make great quilts on a toddler's bed once your little one grows out of tummy time.
Check out Lord and Little's Etsy shop here, and if you like Delia's style you'll want to check out the beautiful prints and homewares from her shop Haus and Home.