Groovy Lab in a Box
is yet another cool kids subscription box popping up that combines learning and play in interactive themed kits. Groovy Lab in a Box wants to turn each kid into a "STEM-ist," definition: "expert in applying science, technology, engineering and mathematics (STEM)." By unleashing children's inner curiosity, each child can become an creator, inventor, explorer and STEM-ist of course.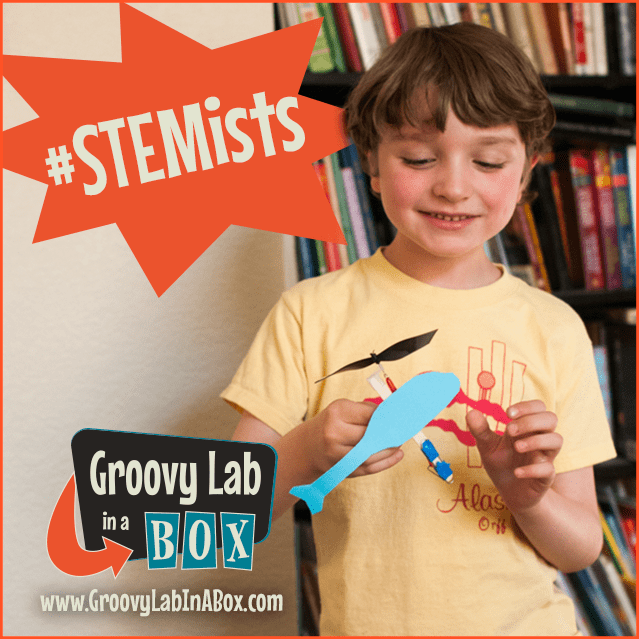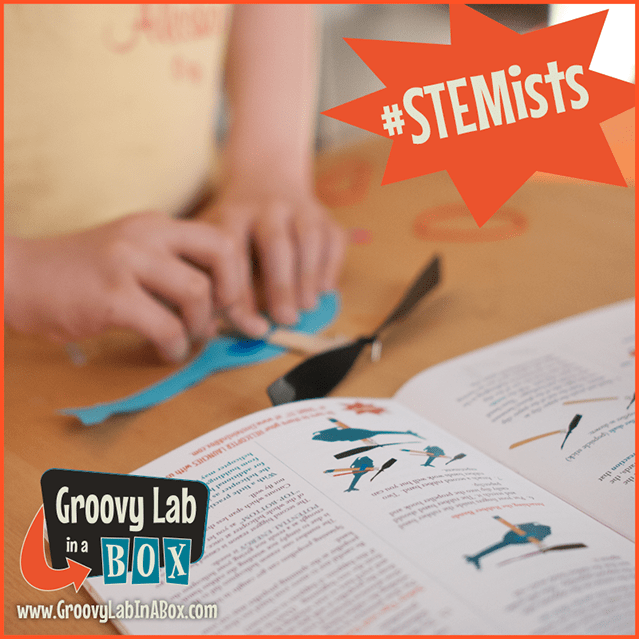 Each box, geared towards kids age 8+, offers a theme such as building a crane and learning about weight and pull, circuit building to make a cool LED book light, or a plane themed box to make a propeller and flying engine.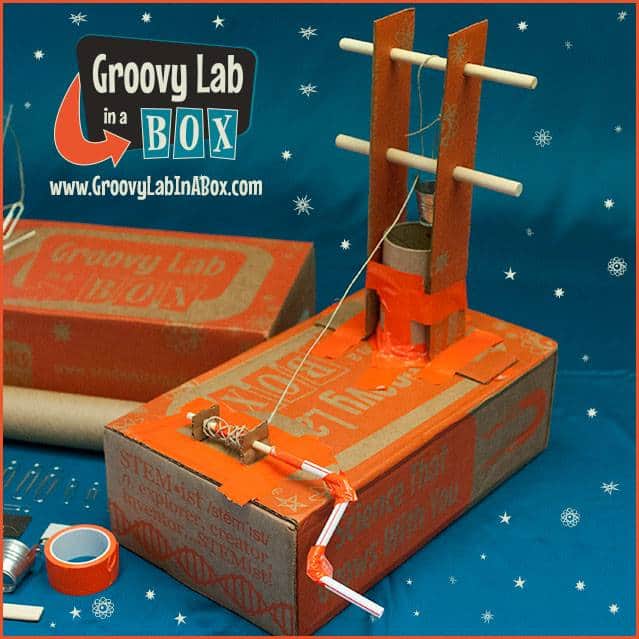 The kits each come with all the supplies needed, plus a 20+ lab notebook to record your engineering design process. What's neat is that you can further the challenge with their Beyond..in a Box module that lets you explore the scientific themes per box.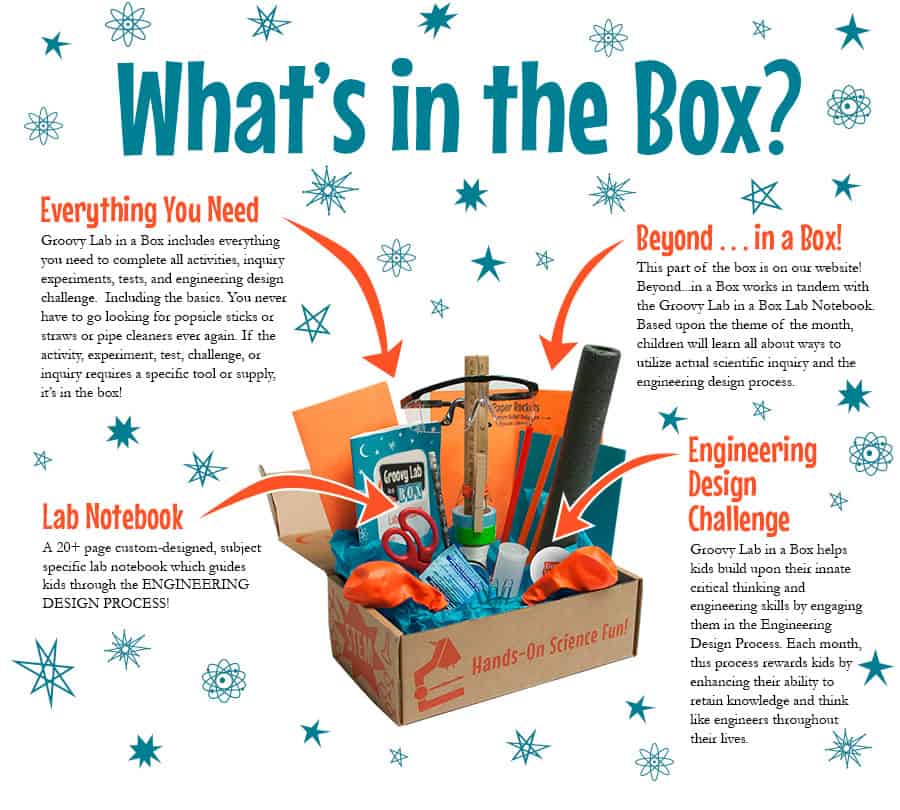 You can choose to buy one box or monthly subscription plans (they offer 1, 3, 6 or 12 month plans) with the lowest at $23.95/month.
If you're a parent looking to get your kids interested in exploring STEM in a creative and interactive way, Groovy Lab in a Box may be just the thing to get them excited.
Learn more over at Groovy Lab in a Box's website.
(All images via Groovy Lab in a Box)