Connor's Kits for Kids
was founded by budding young entrepreneur, Connor, in 2004. Connor is currently 19 years old – and so yes, by doing the math, he amazingly started Kits for Kid as an enterprising 4th grader. Kits for Kids sprang up from Connor's personal love of science experiments and resulting frustration with kits that ran out of materials or inability to get adequate explanations on what was happening in the experiments.
Kits for Kids was the result, in an effort to spread a love of science specifically through hands-on experimentation and helping to demystify science concepts. The kits have a generous amount of materials for use.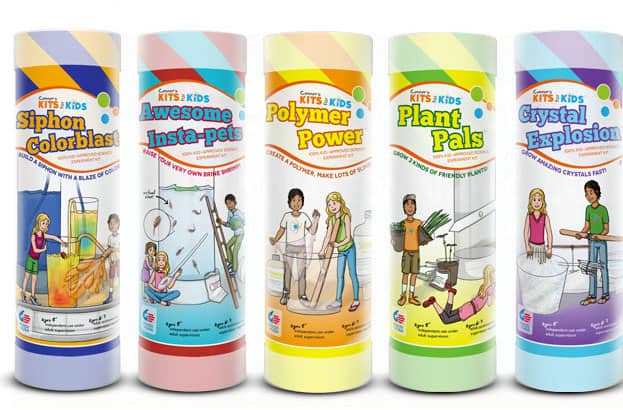 There are currently 5 types of kits. Crystal Explosion and Plant Pals guide your child through how to "grow" crystals and grow plants, respectively. Polymer Power has kids creating a polymer "glitter slime" type of compound. Awesome Insta-pets allows real brine shrimp (little guys) to be raised. Finally, Siphon Colorblast allows for fun with suctions and tubes to create a siphon system with various colored (non-staining) waters.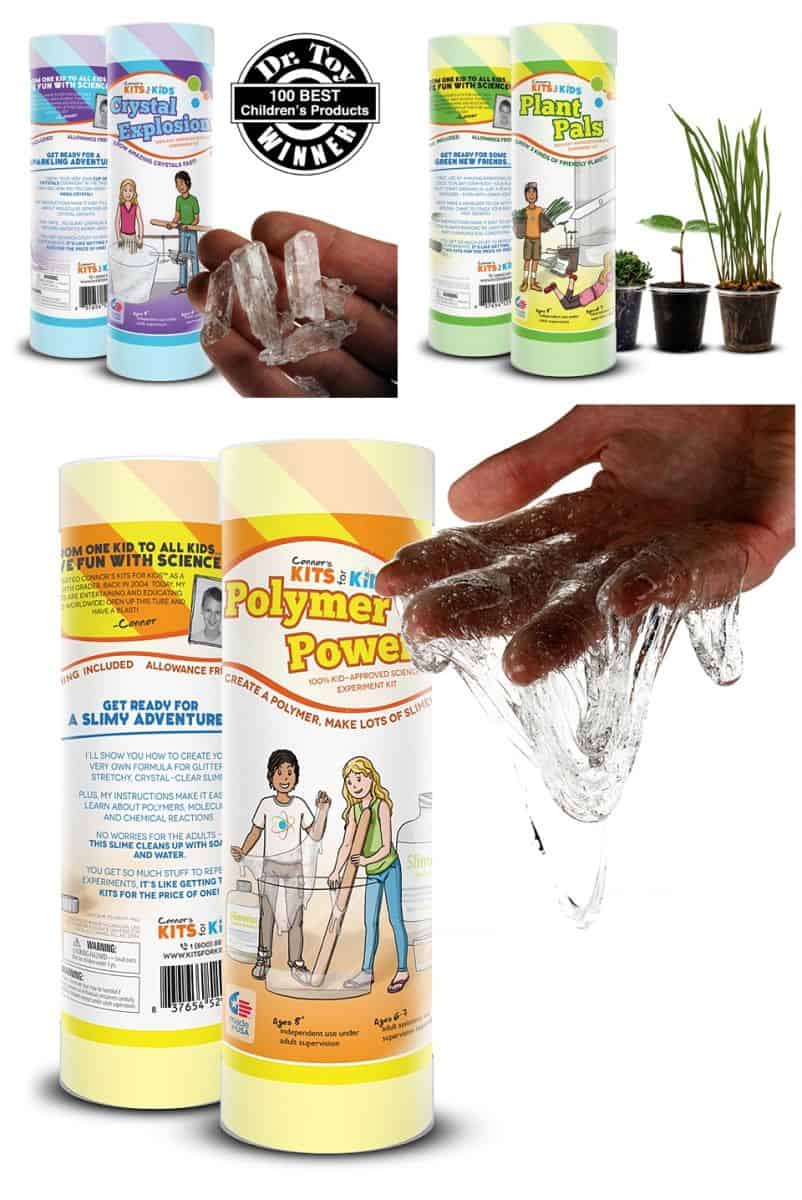 You can view all the kits and their fascinating scientific explanations here. Kits are available for purchase at these major retailers.