We love creative building toys that stimulate kids' imaginations around here, and even more so when they are good for the environment. Boxly is a new company which offers 100% recyclable cardboard fort building kits for kids to build whatever they dream.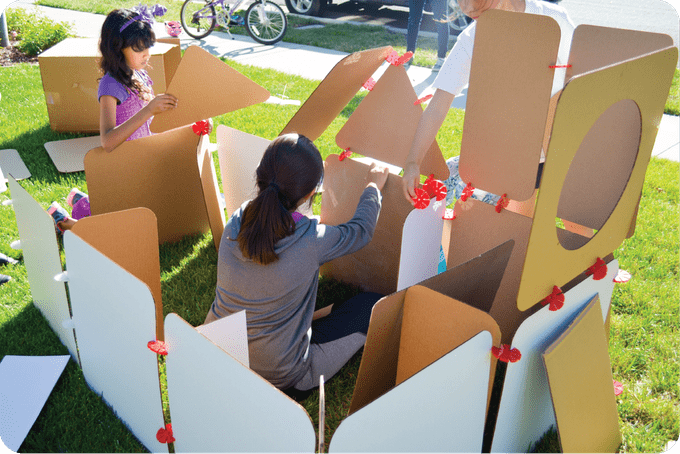 Founded by 3 Sfanford University Product Designers (Sasha Spivak, Carolyn McEachern and Alicia Seta), these 3 industrious women believe "creative play has the power to develop creative confidence and independence through hands on exploration." I couldn't agree more and have seen it first hand with my own children.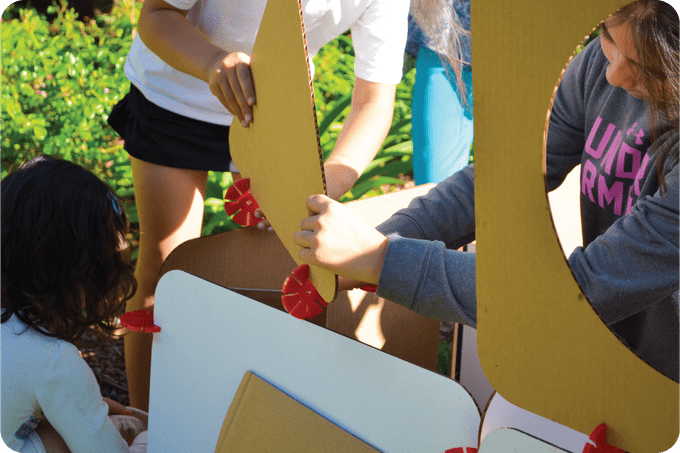 Boxly requires assembly but comes with no instructions, giving kids the freedom to explore the parts and build what they want, gaining an edge in some fun engineering learning at the same time.
The panels are white on one side to invite in creative expressions (you can doodle, draw or paint for example) and cardboard on the other to simulate what you're used to when building with plain boxes. Special panels like chalkboard are included as well to promote even more creativity.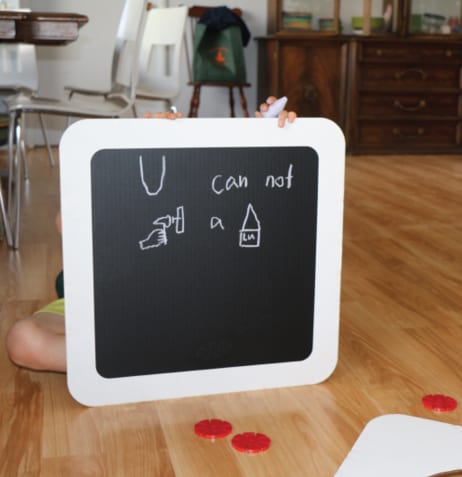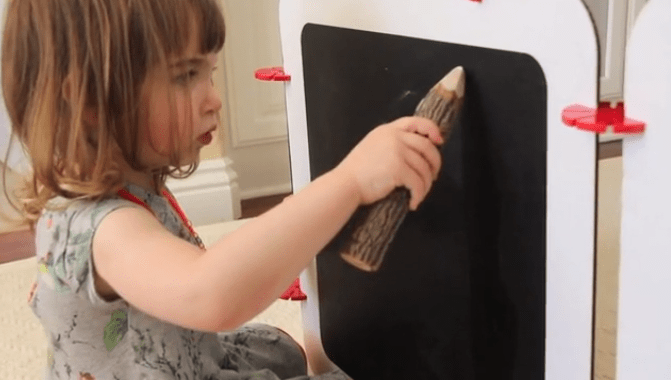 The secret to Boxlys' building component is their connector system made up of recyclable food-grade plastic that is durable yet flexible. They come in one size so you won't run out of a certain connector while building and have 8 slots to fill the various cardboard panel shapes (square, triangle, rectangle and window).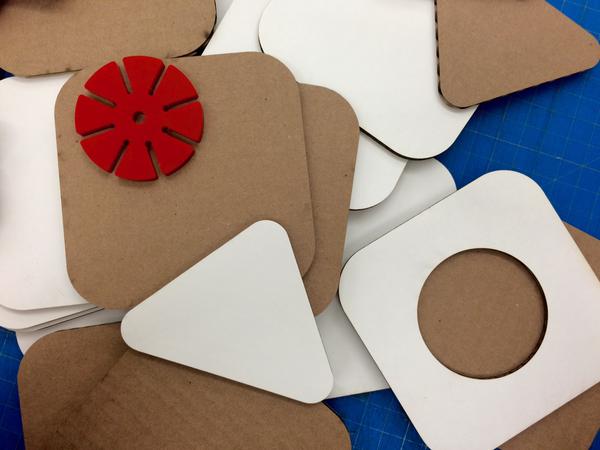 Currently Boxly is fundraising to make manufacturing of their fort kit available. They've already raised 2/3 of their goal with a little less than 2 weeks left so chances are you'll be seeing Boxly available soon.
Check out Boxly for more info or visit their Kickstarter campaign.
(All images via Boxly)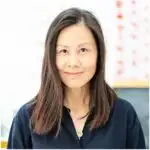 Agnes Hsu is a mom of three and has been inspiring parents and kids to get creative with easy activities and family friendly recipes for over 10 years. She shares her love for creative play and kids food to her 2MM+ followers online. Agnes' commitment to playful learning and kindness has not only raised funds for charity but also earned features in prestigious nationwide publications.