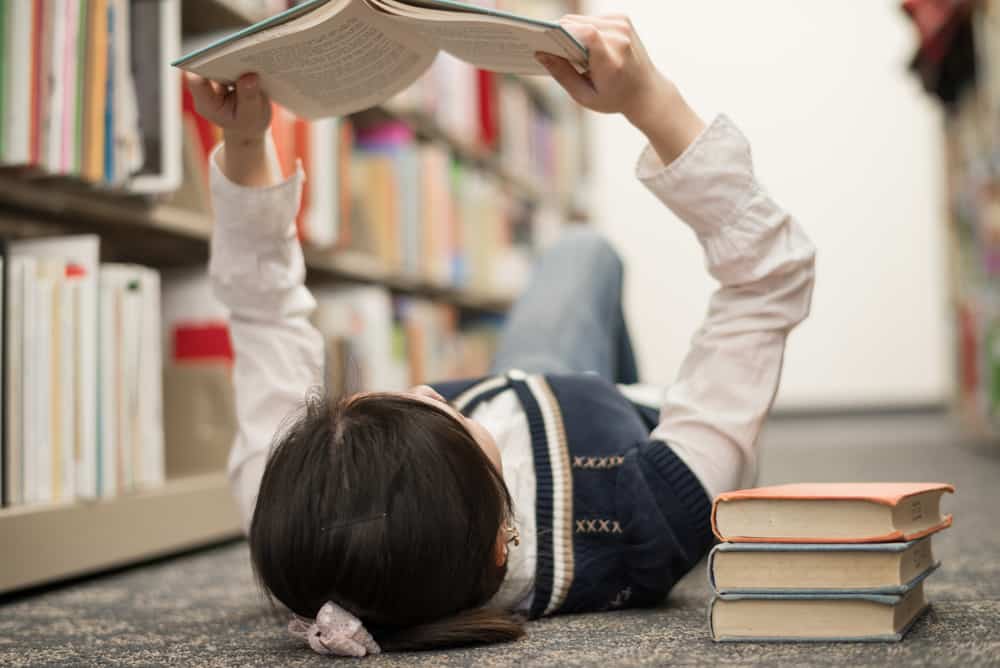 (Photo Credit: Deposit Photos)
"The more that you read, the more things you will know. The more that you learn, the more places you'll go." – Dr. Seusss.
Before you tuck your little one into bed at night, do you read her a story? Do you have a favorite, perhaps one you read as a child? Whether it's Dr. Seuss, The Giving Tree or Where the Wild Things Are, maybe you hope these books will ignite your kids' imaginations, alleviate their worries or teach them new lessons.

That shouldn't change when your children get older – even in primary and secondary school, it is important that the books kids choose to read become more challenging so that they can continue to learn new lessons, broaden their horizons – and eventually go more places.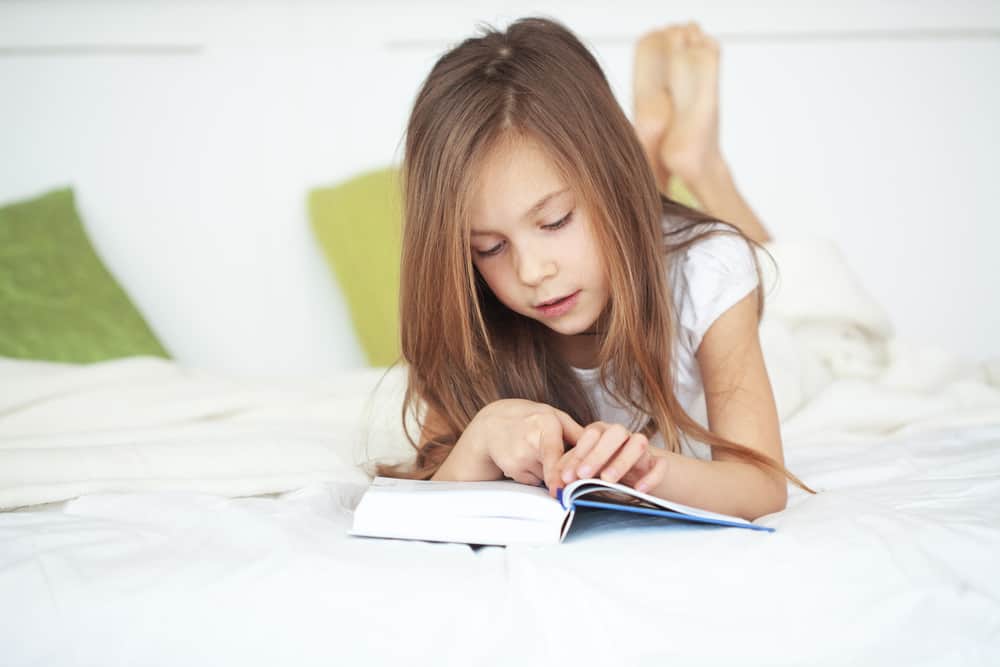 (Photo Credit: Deposit Photos)

But What Kids Are Reading, a recent report from Renaissance Learning that looked at reading habits of 9.8 million kids nationwide, found that students are graduating high school reading books a full two grades below college level. But this gap doesn't just start in high school! Most middle school students are already choosing books that aren't challenging enough for them.

So how can you make sure your kids are progressing in their reading and on track for success in school and beyond? What Kids Are Reading recommended some simple strategies for reading success:
Set aside at least 15 minutes a day for independent reading time, but preferably twice that. Data shows kids who read 30 minutes or more each day are exposed to 13.7 million words after high school – 178 copies of the first Harry Potter! – compared with the 1.5 million words encountered with 15 minutes of reading a day.

Challenge them with difficult books, but guide them in understanding the key points

Encourage them to step outside their comfort zones with more nonfiction texts, which they'll encounter in college and most jobs they choose
Here are some of the most popular books at each grade level that are guaranteed to grab your students' interest: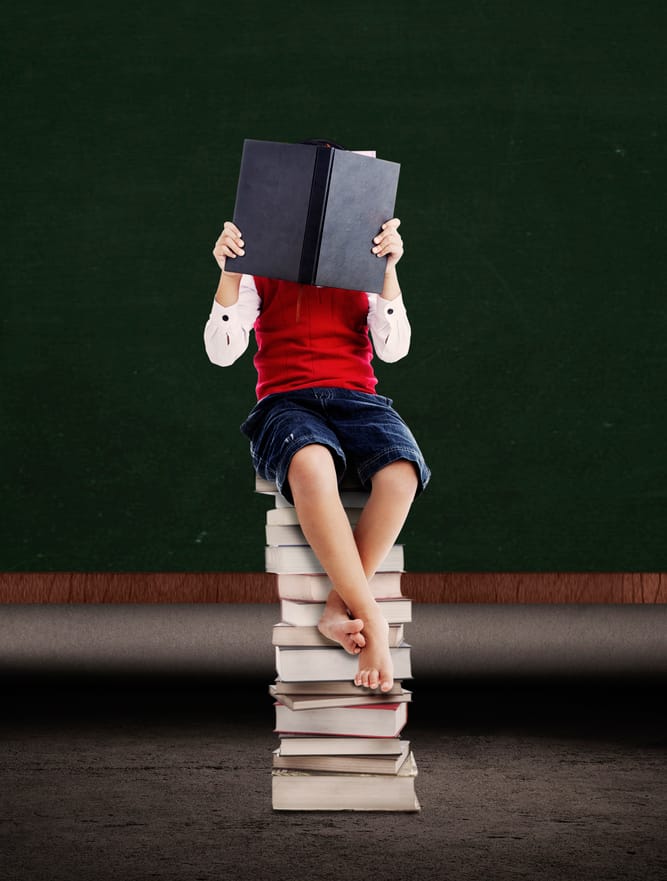 (Photo Credit: Deposit Photos)
1st grade:

Green Eggs and Ham by Dr. Seuss
Biscuit by Alyssa Satin Capucilli
Hi, Fly Guy! by Tedd Arnold

2nd grade:

Click, Clack, Moo: Cows That Type by Doreen Cronin
Officer Buckle and Gloria by Peggy Rathmann
If You Give a Mouse a Cookie by Laura Numeroff

3rd grade:

Diary of a Wimpy Kid: The Long Haul by Jeff Kinney
Charlotte's Web by E.B. White
The True Story of the 3 Little Pigs by Jon Scieszka

4th grade:
Diary of a Wimpy Kid: Hard Luck by Jeff Kinney
Stone Fox by John Reynolds Gardiner
I Survived: The Attacks of September 11, 2001 by Lauren Tarshis

5th grade:
Wonder by R.J. Palacio
Tuck Everlasting by Natalie Babbitt
Tales from a Not-So-Popular Party Gir by Rachel ReneÃŒÂe Russell

6th grade:
The Maze Runner by James Dashner
Hatchet by Gary Paulsen
Number the Stars by Lois Lowry

7th grade:
The Outsiders by S.E. Hinton
If I Stay by Gayle Forman
Divergent by Veronica Roth

8th grade:
The Hunger Games, Suzanne Collins
The Giver by Lois Lowry
Looking for Alaska by John Green

9th grade:
The Fault in Our Stars by John Green
The Most Dangerous Game by Richard Connell
Fahrenheit 451 by Ray Bradbury

10th grade:
Night by Elie Wiesel
Things Fall Apart by Chinua Achebe
The Lightning Thief by Rick Riordan

11th grade:

The Great Gatsby by F. Scott Fitzgerald
Where She Went by Gayle Forman
The Best of Me by Nicholas Sparks

12th grade:
The Kite Runner by Khaled Hosseini
A Child Called "It": One Child's Courage to Survive by Dave Pelzer
The Scorch Trials by James Dashner
See the full list here!
Author Bio: Eric Stickney is educational research director at Renaissance Learning. He works with external independent researchers who conduct evaluations of Renaissance Learning programs. Stickney specializes in analyzing reading and mathematics data collected from millions of students in North America and the UK.
______________________________________________________________________________________________________

Disclosure: Some of the links in the post above are "affiliate links." This means if you click on the link and purchase the item, we will receive a small affiliate commission. Regardless, we give our promise that we only recommend products or services we would use personally and believe will add values to our readers.