Mini Marche
is a new handmade shop that cheekily describes itself as a "curious little shoppe of handmade goods for kids 1 to 101."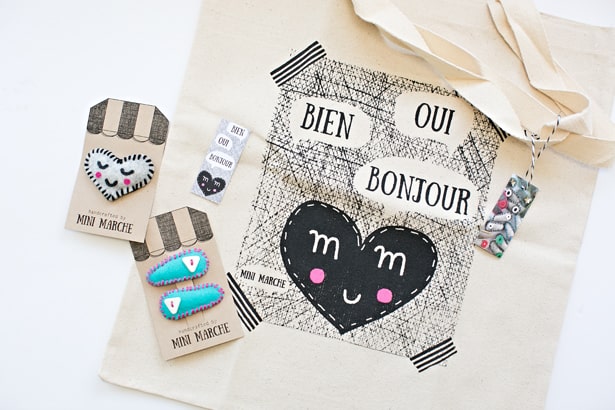 I would also add "playful" to the description, because that's exactly what you'll find in this darling shop. Since they're brand new, they currently offer a small selection of thoughtfully designed, hand stitched felt clips, cute wire headbands and canvas bags – perfect for toting to the library or the farmer's market.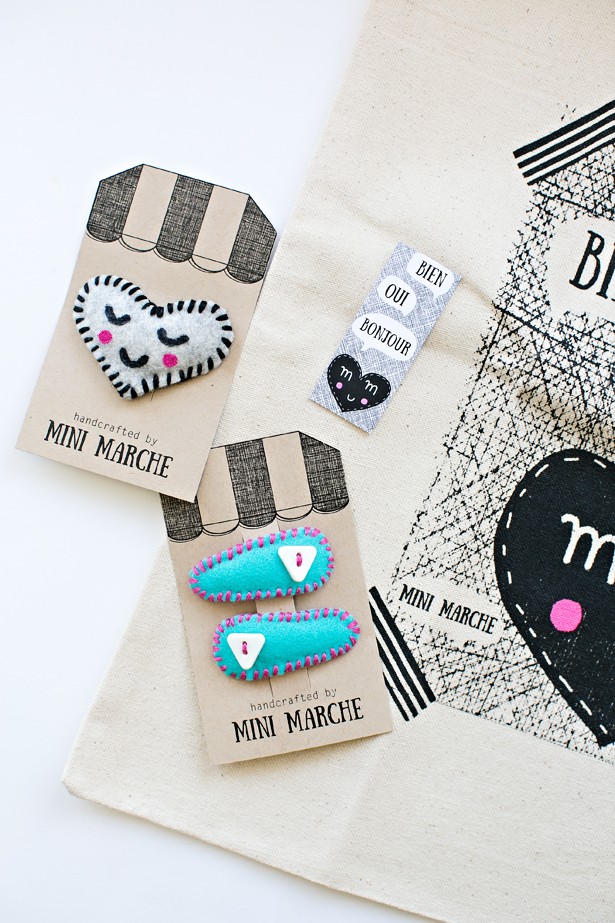 Behind the shop are a few creative moms and crafters (Jeanette de la Cruz, Maryann Soriano and Margie Diaz) who happen to be cousins and keep in touch through their love of making handmade goods.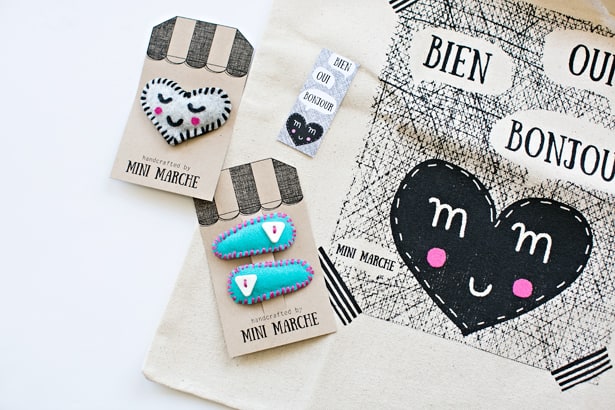 Jeanette tells us a bit about her inspiration to start the shop with her cousins.
"We just bounce off each other's ideas and love to create and make things. Maryann and I had our babies around the same time, Amelia and Elle. And that passion for creating clips started up again. We were just crazy about all things BABY! And that lead to even more cute ideas. And that's when the idea of Mini Marche was born. It was a creative outlet for all of us. Mini Marche, literally means little market. And it is! It's a curious little market for kids young and old. We wanted our name to have an open concept so that we could have a mix of things that inspire us and not be limited or restricted.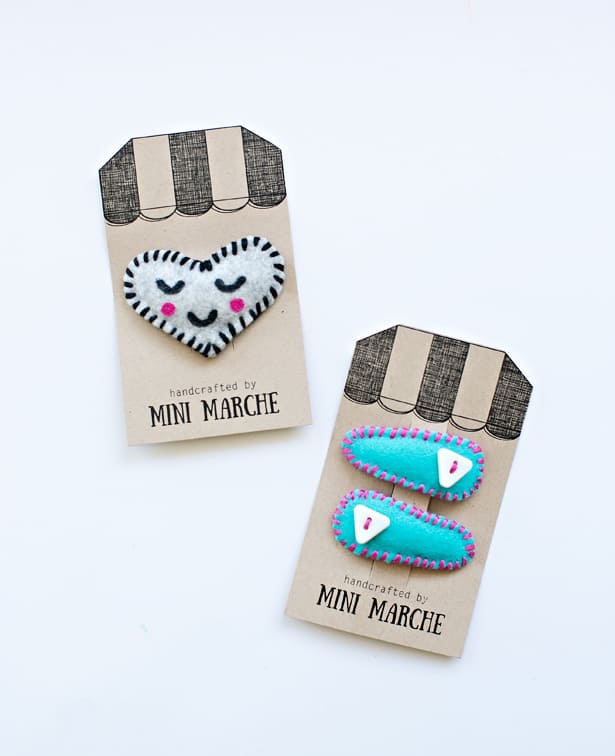 Mini Marche draws inspiration for their handmade good from many creative avenues beyond their children, of course.
"As busy as we all are, our passion to create is what connects us. We find inspiration in our children. We love French & Japanese culture and design. We are big DIY'ers, creative mamas, and craft-a-holics. We admire modern and classic design and fellow artists. We live in color. And love light and life. The funny thing, is that although we may share similar interests in crafting, we are rather different from one another, personality wise. I guess our differences compliment each another."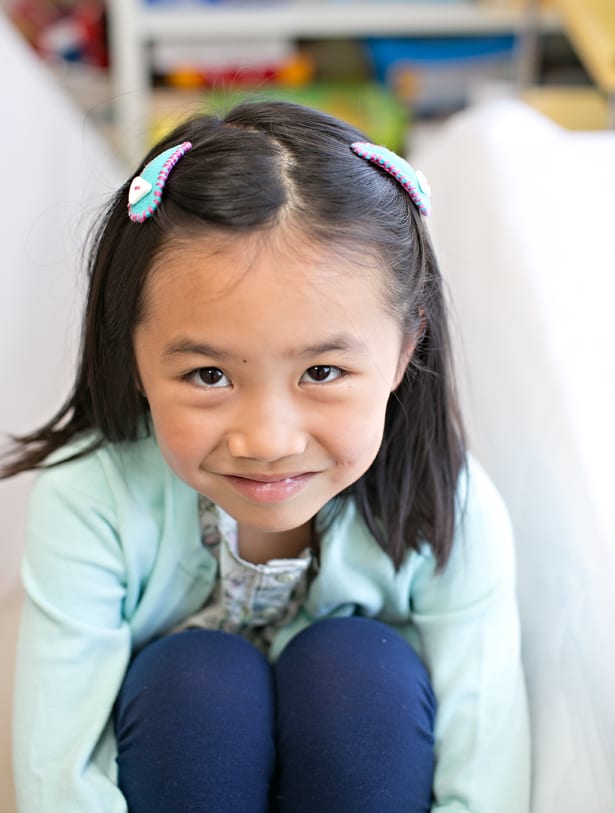 My daughter had a chance to try out Mini Marche's felt clips and their adorable tote bag. Having gone through many other types of hair clips in the past, we appreciate Mini Marche's impeccable details in the handmade stitching. These are weighty clips, the kind made with good wool felt. We especially love the I Heart U clip with hand-painted happy face and just the right amount of tiny fill to make it puff and stand out.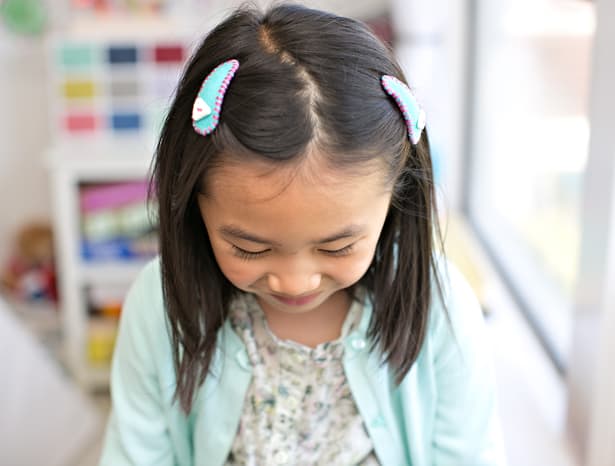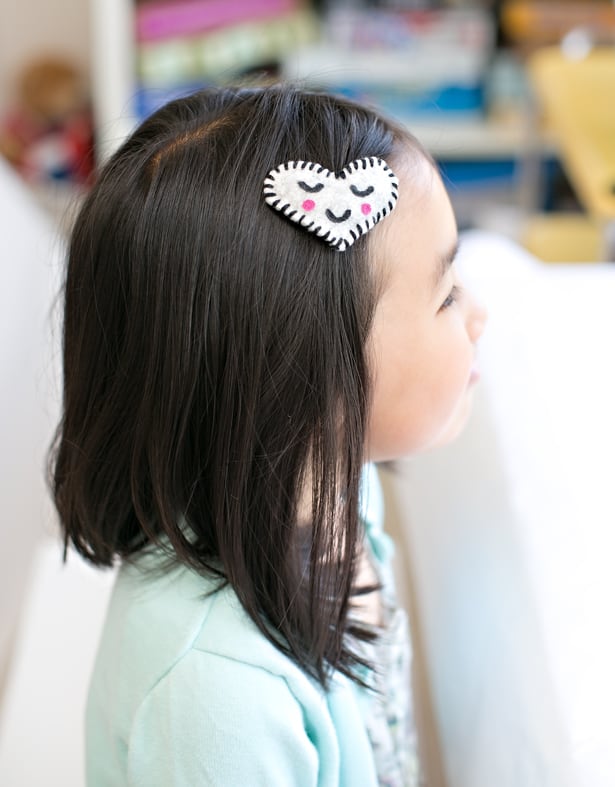 Oh and can we talk about the packaging for a bit? Everything down to the gift wrapping, tag and card was excellent with so many thoughtful details.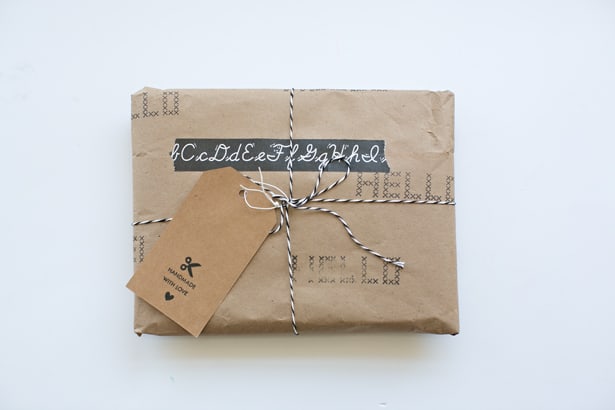 Thank you Mini Marche for sending us your adorable clips and tote to check out!
See the current selection on Mini Marche's Etsy Shop and make sure to check back often for new stock. I can't wait to see what more adorable goodness they have in plan!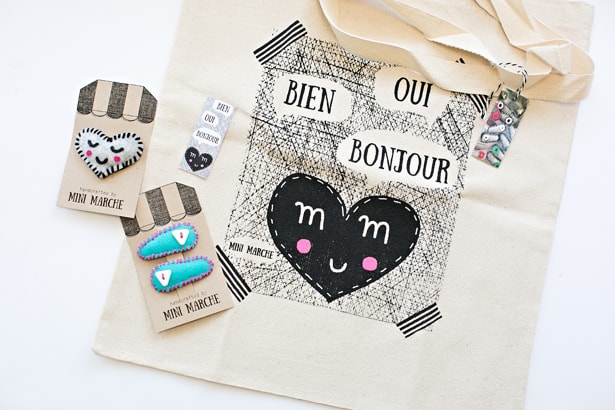 (All images by: Agnes Hsu for hello, Wonderful)