When I saw these hilarious and clever "play mat" tees from Bky Kid I laughed because my husband is often positioned just as you see in the examples below. Face flat down and exhausted while the kids play and climb all over him. My son is especially obsessed with wheels so I can definitely relate to little ones zooming cars and trains all around. This inventive mom experienced just that and turned a kids' favorite past time into a relaxing massage for parents!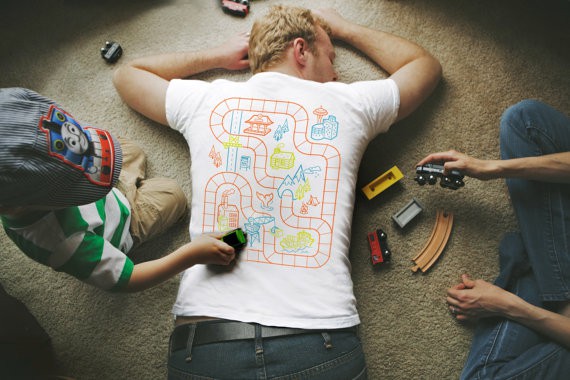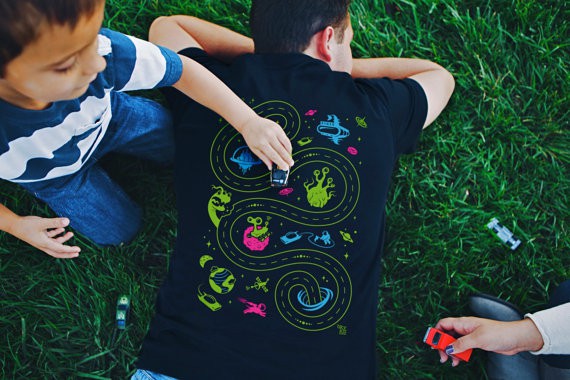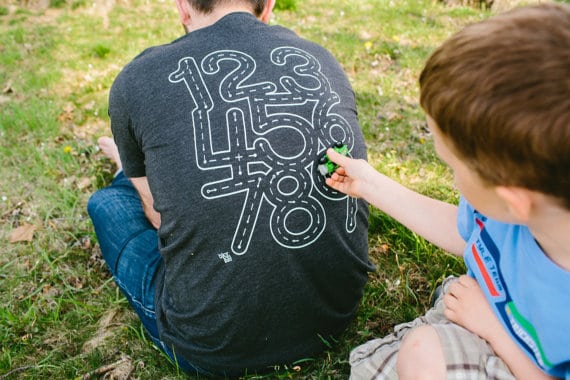 If railroad tracks aren't quite your thing, there are also some fun space, car or number explorations available. As well as an organic line of tees.
Take a look at Bky Kid's full line here and surprise dad with one of the most memorable massage he'll ever get.