Imagine doing the opposite of what you're used to and actually encouraging kids to write on their clothes. This is the concept and brilliant idea behind Chalked Threads, a new Australian based children's apparel company whose mission is to promote creativity among kids.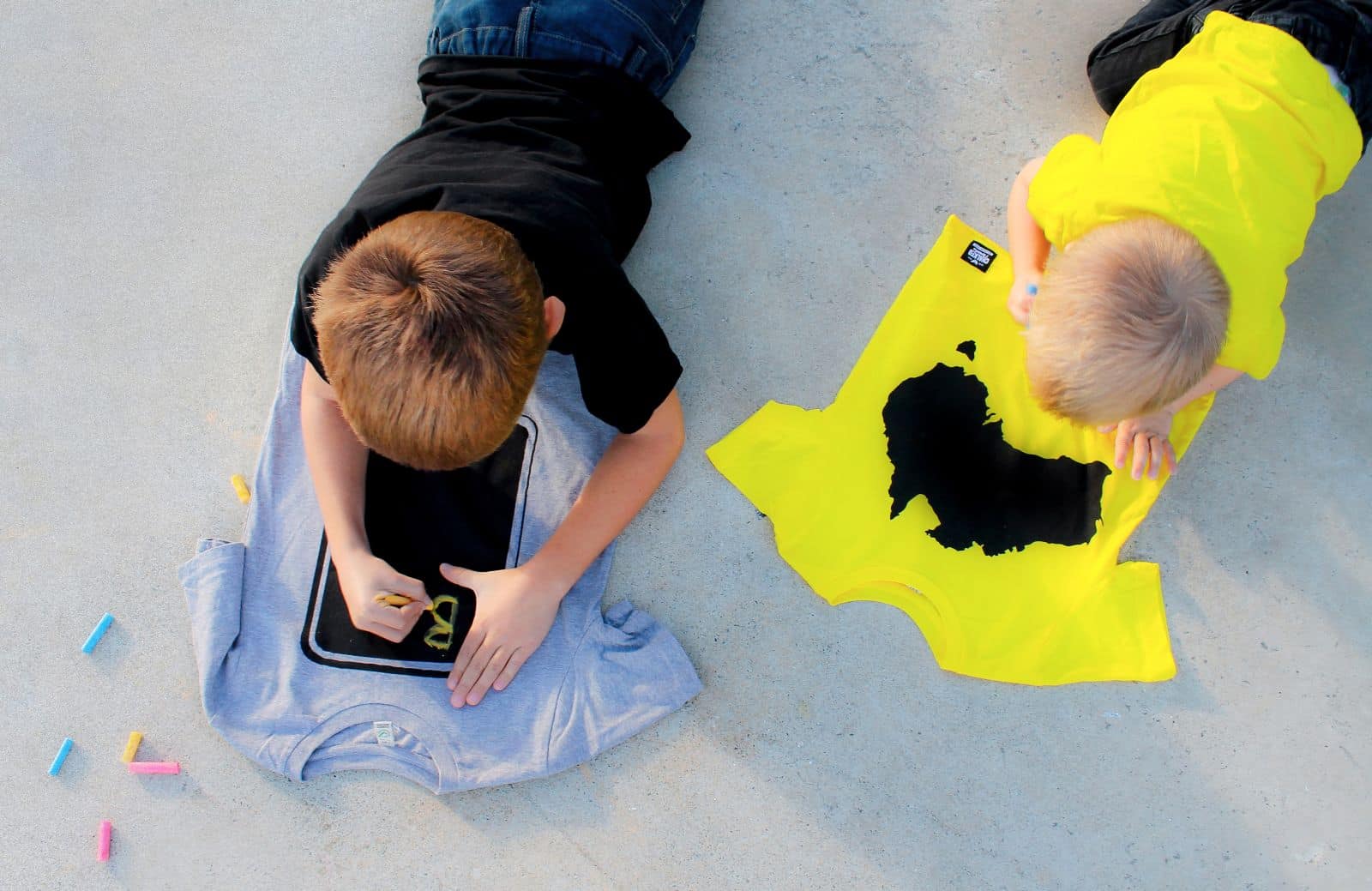 Started by founder, Skye Forbes, the light bulb moment for Chalked Threads came when when she was watching over a friend's child. Forbes tells me via email (paraphrased):
"I left the room for a mere 5 minutes and came back to find a completely transformed room (also known as 'destroyed'). Her crisp white clothes now looked like they had been struck by a rainbow of colour. She had this incredibly proud look on her face as she began to explain the drawing on her t-shirt and how excited she was to show her Mom. And there it was…the idea for Chalked Threads was born."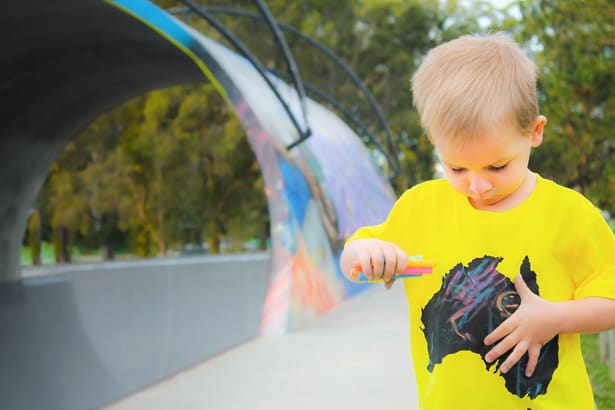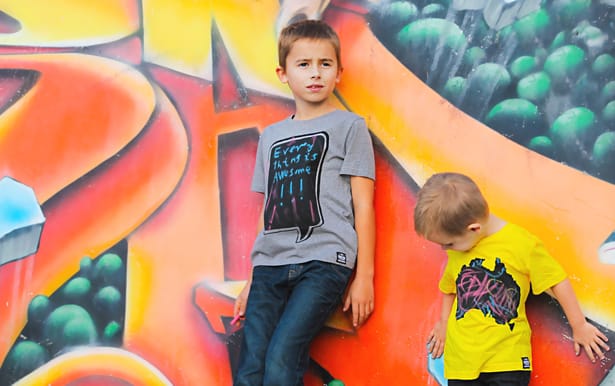 As parents or caretakers of young children, we've all been in similar situations where children have an infectious need to express their creativity. Now they can (at least on their clothing) with Chalked Threads' new line of organic tees, which come with a set of eco-friendly dustless chalk.
The concept is simple – children can scribble or draw on their shirts, wipe using a damp cloth, and repeat as many times as they'd like.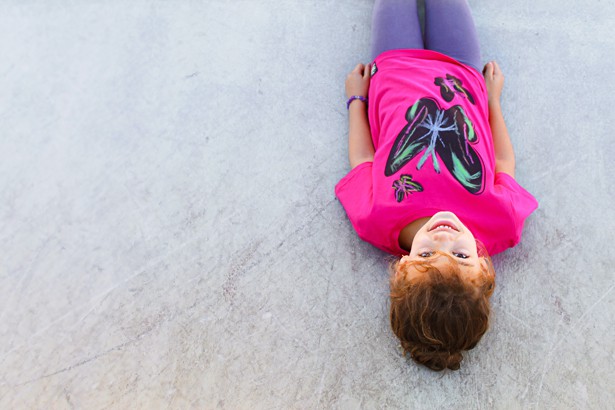 The current launch line includes a basic "Say It Loud" chalkboard outline in gray, "Wild Butterflies" tee in pink, or the "Home Grown" tee proudly sporting Australia as the canvas. There's also an option for a fun chalkboard tote, something both kids and adults can enjoy drawing on.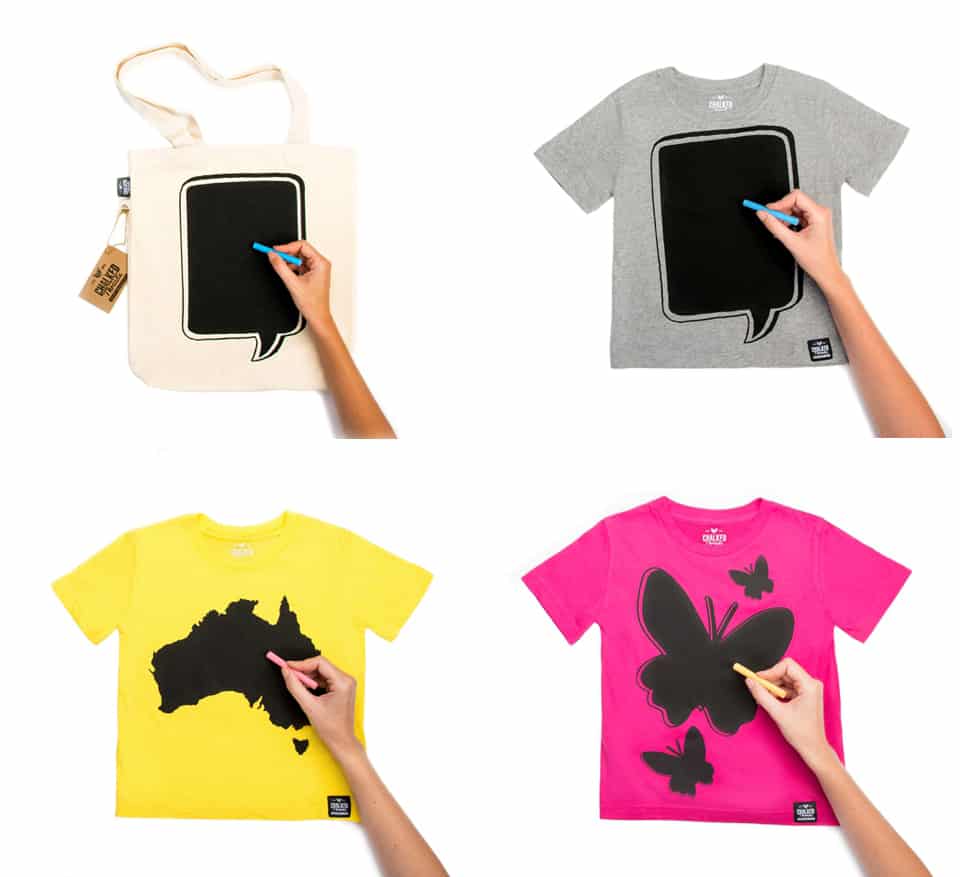 Kid t-shirt sizes range from 3-10 and sometimes up to 12 in some tees.
Find out more about Chalked Threads and view their full collection on their online shop.
As a launch welcome, Chalked Threads is generously offering a special discount to hello, Wonderful readers! Take 15% off online orders using code HELLOWONDERFUL through Dec 20, 2014.
Cheers to creative kids!