Like most moms, I'm a picture taking, never-want-to-miss-a-moment of my kids' small and big moments. As a family photographer, it's even harder to get the shutter bug syndrome out of me since I'm so used to framing images in my mind. Whether it's with my phone or "big" camera, I have to admit, this mom loves taking photos of her kids.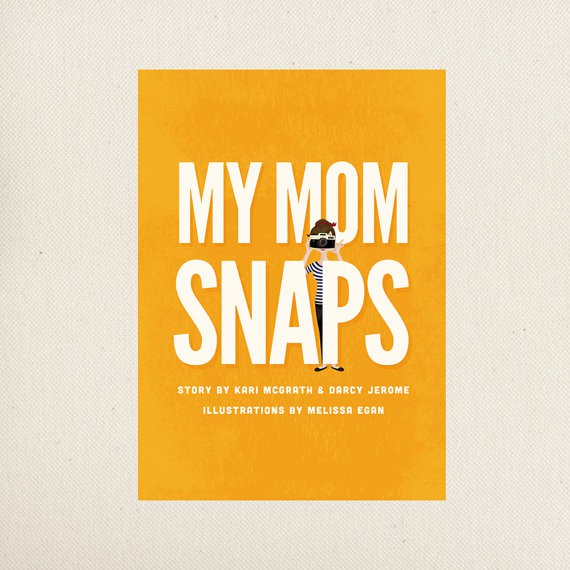 When I stumbled up on Pretty Girl Designs' book "My Mom Snaps" I immediately had to get it. It's a hilariously, true, and cheeky account of a mom who snaps – a lot. Not in the raises voices kind, but in constantly taking pictures of her kids. The story, by Kari McGrath and Darcy Jerome, is whimsically illustrated by Melissa Egan and shows all the situations where mom is right there, capturing your every moment.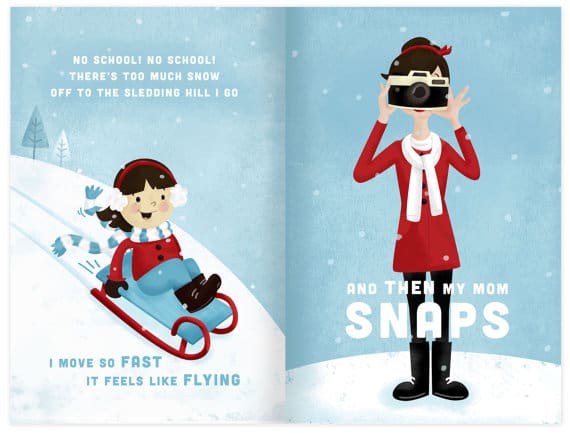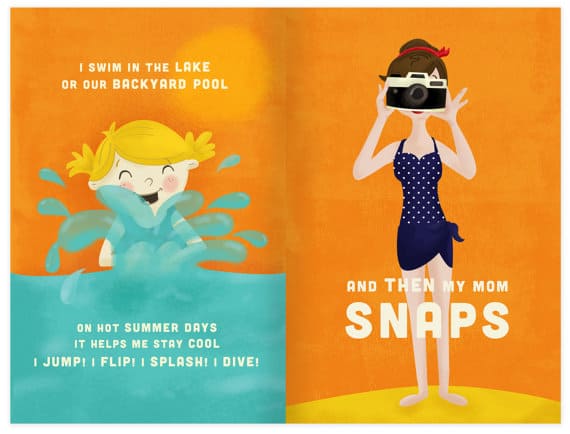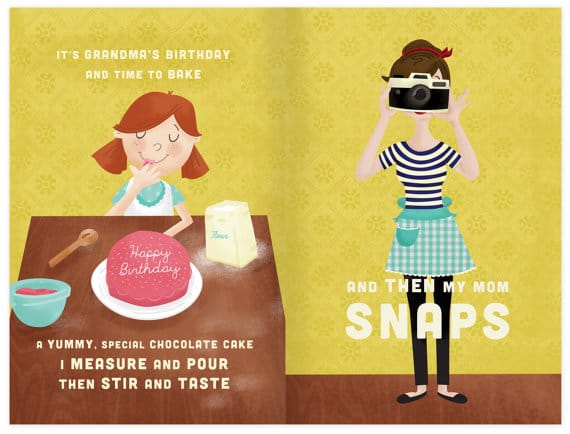 The kids and I read it together and they quickly got in the rhythm of loudly saying "and then my mom snaps" as I read each page. I love how each moment is a true depiction of when mom usually takes photos – playing in the snow, swimming, baking, biking – these are all times my kids have seen me eagerly snapping.
The kids' favorite line though might just be this one:
"I run and hide and just want to play. PLEASE mom, I say, no pictures today. Through my fingers I take a quick peek."
"And then my mom snaps."
Take a look at Pretty Girl Designs' Etsy shop where you can purchase My Mom Snaps ($9.95).