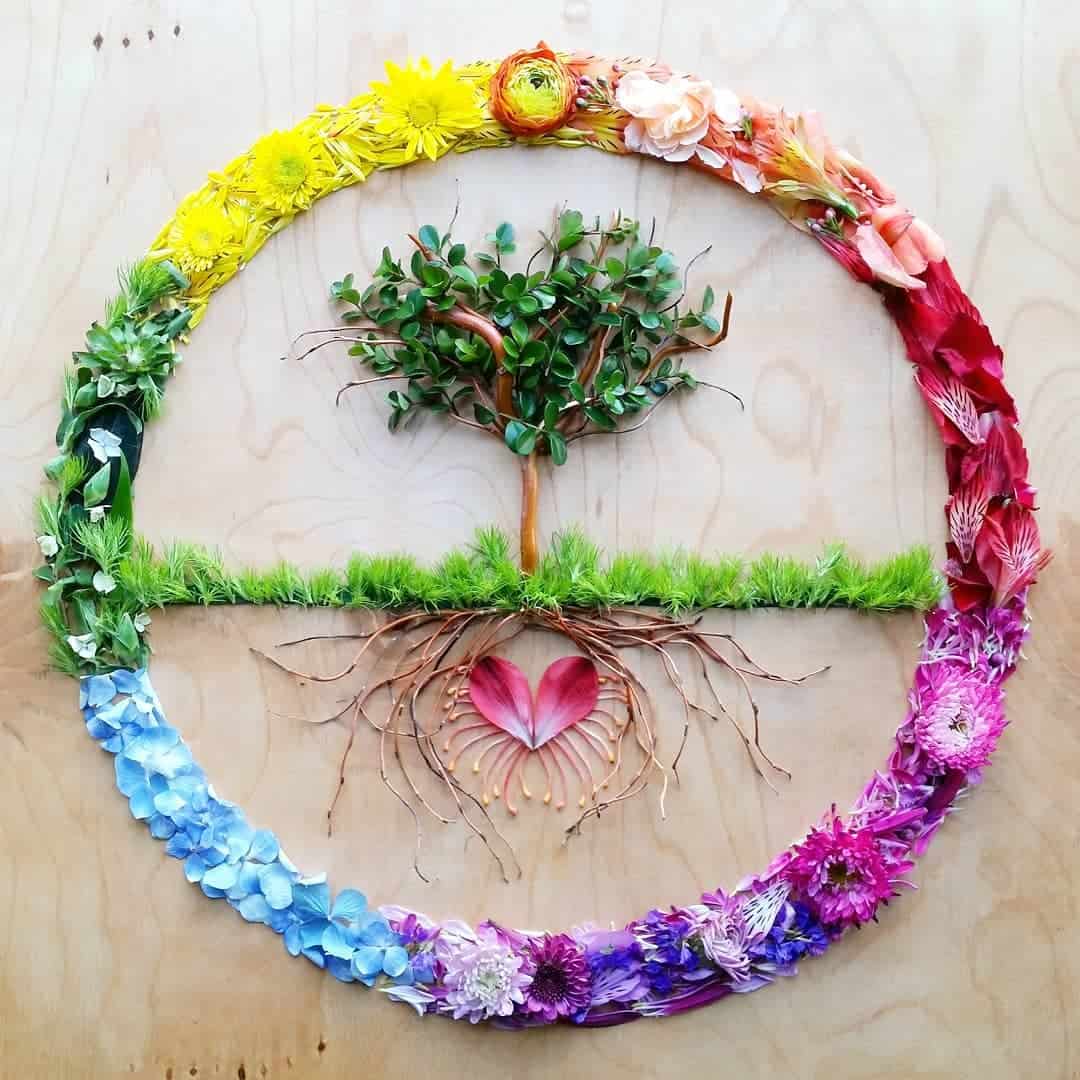 (All images in this post are credit @sarah.smiles9)
Through the past few years I've had the pleasure of meeting creative artists on Instagram who inspire with their innovative take on arts, crafts and illustrations. Highlighted in a new series called Meet The Artist are some of our favorites to feature. Let us know in the comments some of your favorite Instagram creatives and nominate them!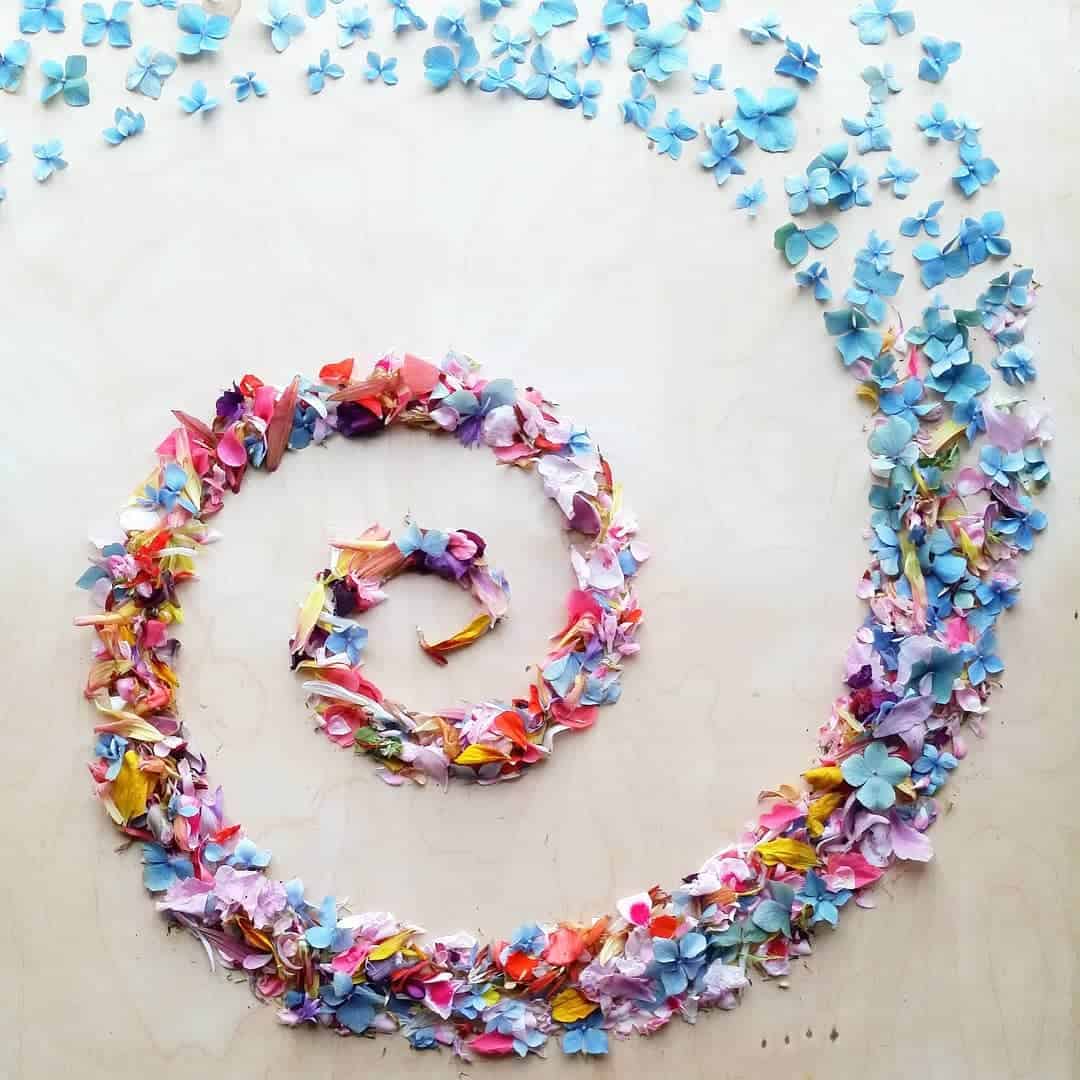 Sarah Smiles makes us do just that: smile at her heartwarming flower art. Pops of color adorn canvases and cards with stunning flowers and shells. Sarah's love for mother earth are shown through her vivacious spirit and her lovely art.
Receiving a card emblazoned with one of Sarah's gorgeous designs will make your receiver beam. Whether for Mother's Day, birthdays, or just because, these cards will delight anyone who receives them. From cards celebrating love & peace to "over the rainbow" greeting cards with every color from red to violet showcased, these prints are worthy of only the most deserving recipients.
Cards are one thing, but canvas prints are even better. Keep Sarah's style on your wall (or a friend's) forever with elegant designs like 3D-like succulent spirals and a hydrangea heart. There's something for everyone with Sarah Smiles!
Read our interview below with Sarah to find out how she got her creative start and her advice for starting out.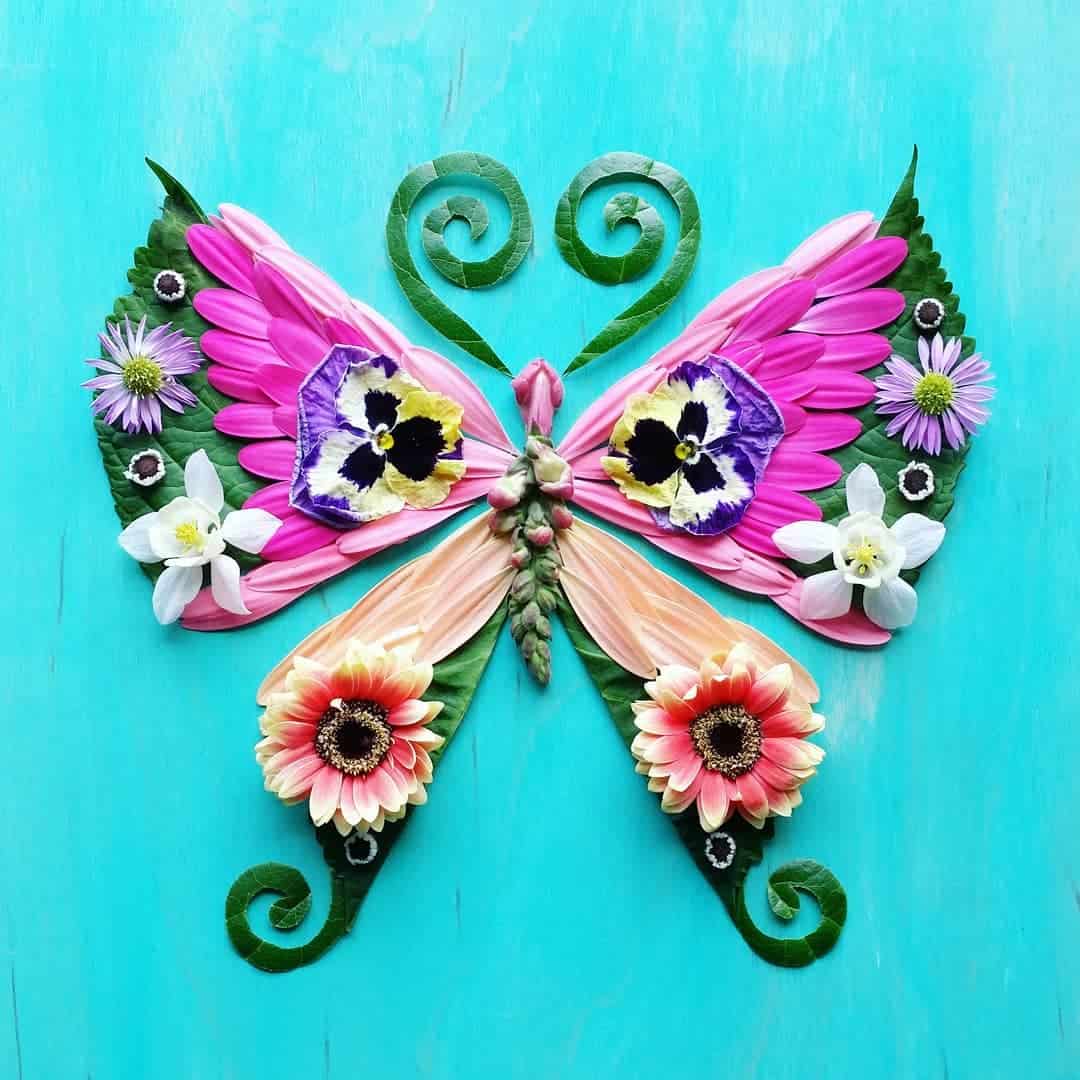 1. Please tell us about yourself and your background!
Having grown up in rural eastern Oregon, I have always been in love with the natural world. I took my innate design abilities to Gonzaga University, where I received a Bachelor of Arts in Art. I have explored many art forms over the years, but when I started designing with nature I knew I had found my true love. Sarah Smiles Creations is what I decided to call my art because they truly make me smile! My goal is to inspire others to connect more deeply with the natural world around them as well as to spread joy. I currently lives in Spokane, Washington with my three amazing children.
2. What inspires you creatively?
Nature! I'm also inspired my the growing number of nature artists in the world. I also find inspiration within. For a year I created a spiral every day. In order to continue to be creative with the project I had to look for inspiration everywhere. It was quite challenging, but after a year I had creating a beautiful body of work.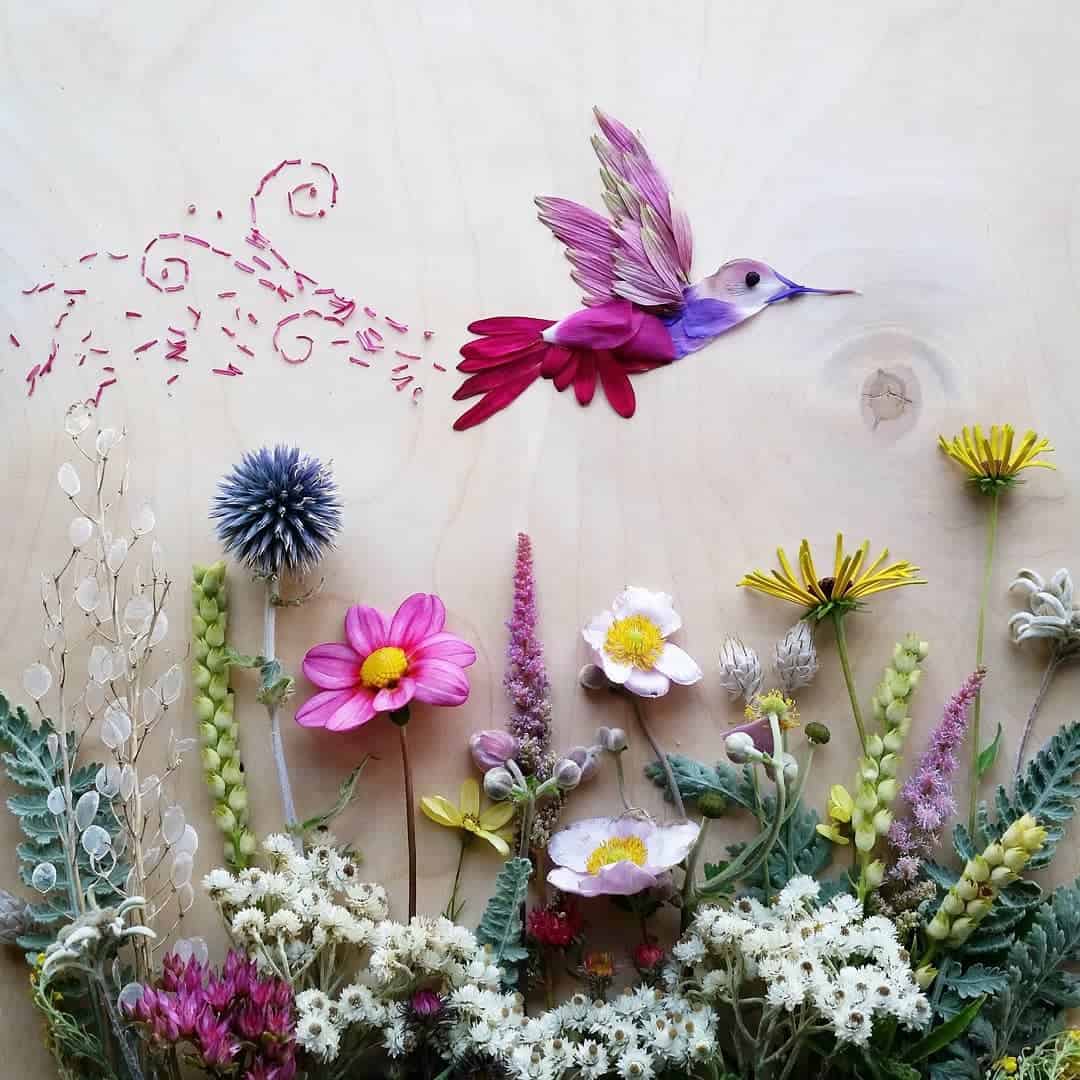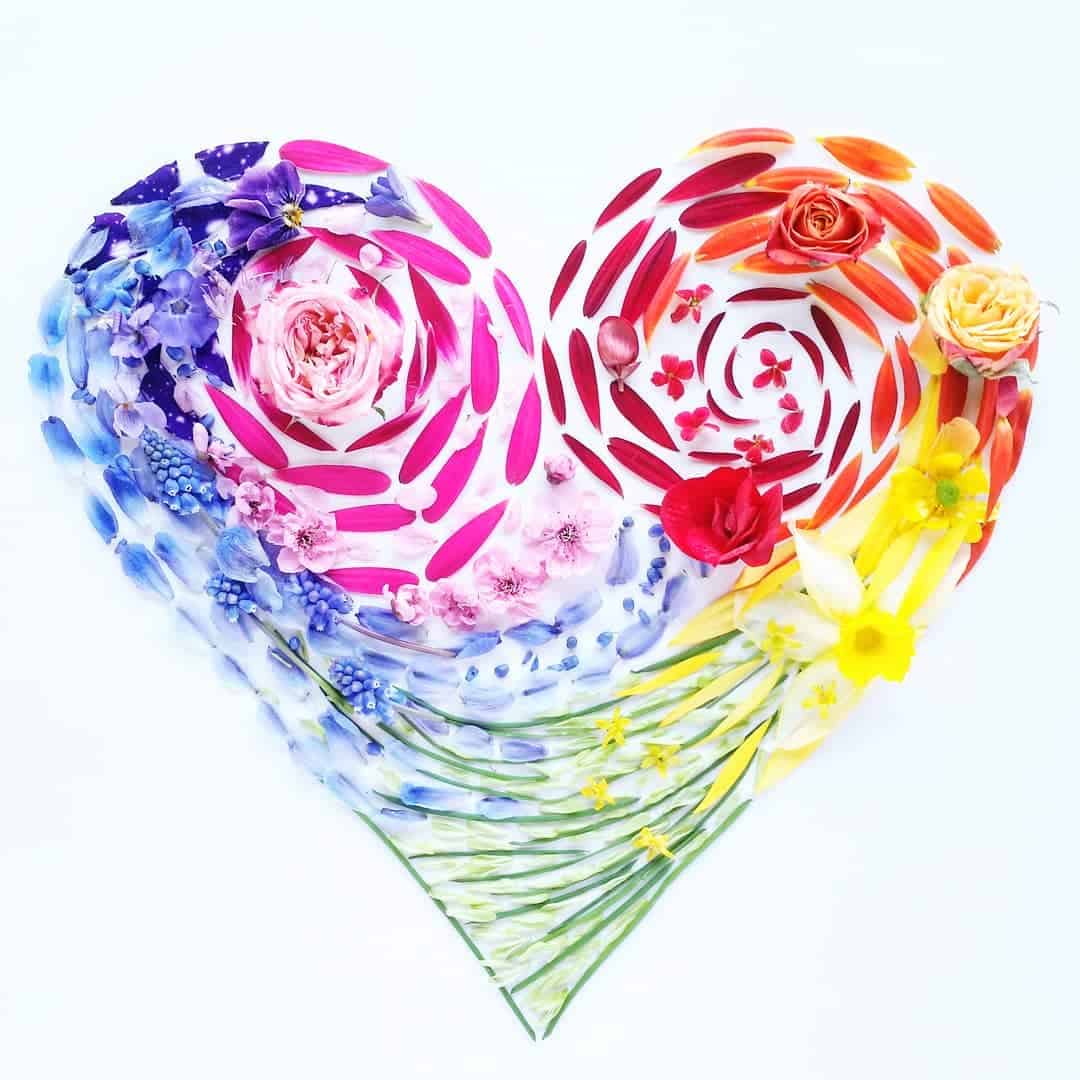 3. What advice would you give someone who is wanting to enter the art or creative space?
Work hard and follow your heart! It will take time and a whole lot of commitment. If you continue to walk towards your goal, you will make it. I love snail. Snail has taught me about patience and persistence. Even a small amount of progress is still moving forward. If you have a passion, nurture it. Give it your attention and commitment and you will succeed. Start an Instagram page. I feel Instagram is a wonderful place for artists to share art, receive feedback, and get commissioned work.
4. What IG accounts inspire you and why?
These are a few of my favorite Instagram accounts.
These are all people creating a variety of kinds of nature art. These people all inspire me to push the boundaries of my own creativity. It's always exciting to see what other artists are doing in this emerging art form.
Follow Sarah Smiles on Facebook and Instagram or on her website.
Check out more Meet the Artist posts here, here, here and here!