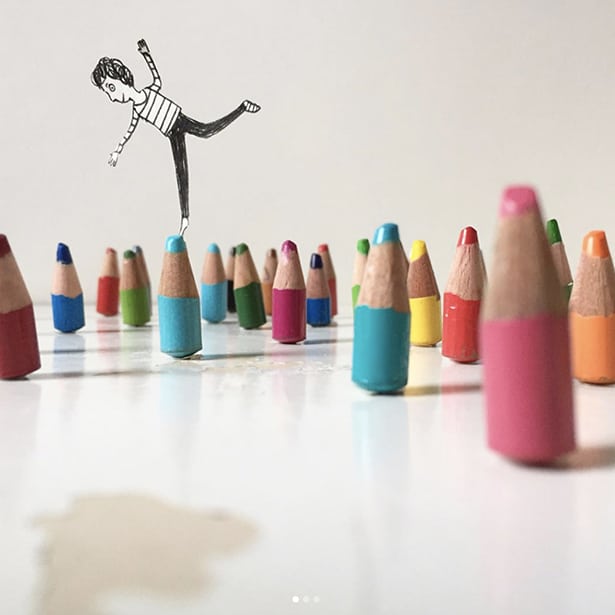 (All images in this post are credit @dorobot)
Through the past few years I've had the pleasure of meeting creative artists on Instagram who inspire with their innovative take on arts, crafts and illustrations. Highlighted in a new series called Meet The Artist are some of our favorites to feature. Let us know in the comments some of your favorite Instagram creatives and nominate them!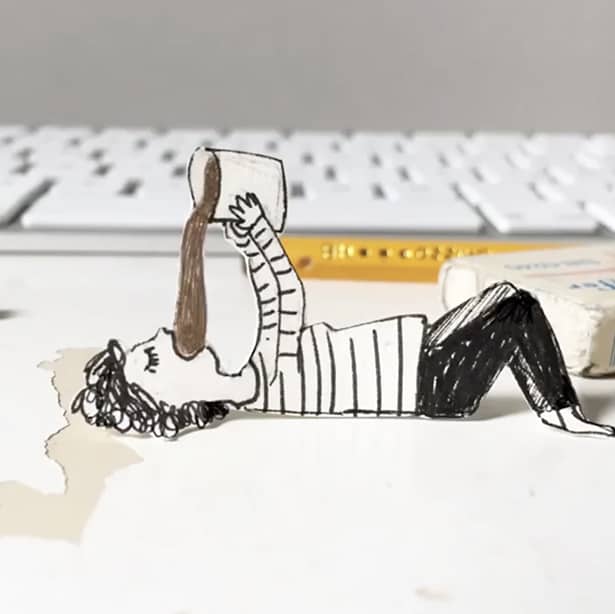 If you're looking for clever drawings mixed with real life objects from a writer and creator extraordinaire, look no further than Dorobot! Tiny Doro's paper selfie finds herself in all sorts of creative scenes. Spilling coffee while tripping over a pencil, living in a new house made from a book, walking through a cotton cloud or snowstorm in her best winter gear, or tackling her mountain of to-dos, Doro is delightful and fun to follow on her Instagram page. Some of our favorite images are Doro sunbathing on her keyboard spacebar, following a yellow brick road of sticky notes, and cuddling in covers of colored pencil shavings or showing off her strawberry hat. If you fancy stop motion, Doro is also a whiz at creating whimsical scenes that pop out with magical, heartwarming touches.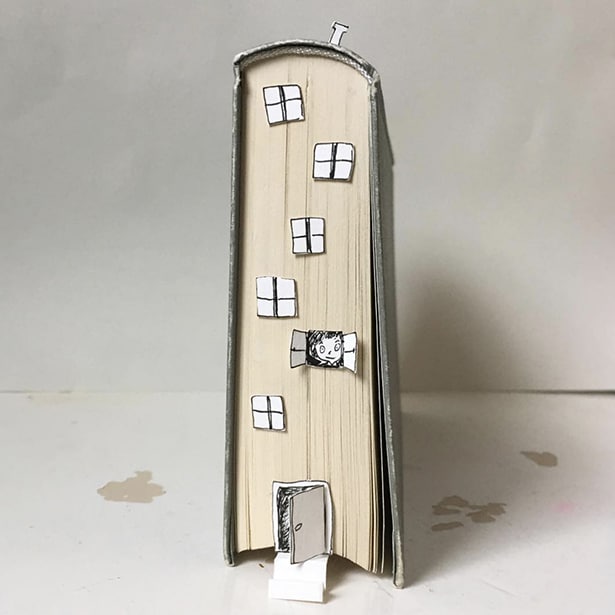 Tiny Doro is like Flat Stanley but so much cuter. Her adventures show her in front of makeshift Hollywood signs, the Leaning Tower of Pisa, and even on the beach. You never know where you will find Tiny Doro! Doro creator, Doro Otterman, even writes books complete with her creative images and stories. We're major fans of Doro and her creations, and we know you will be too! Check out all of Doro's whimsical illustrations on Instagram @Dorobot and read our interview with her down below.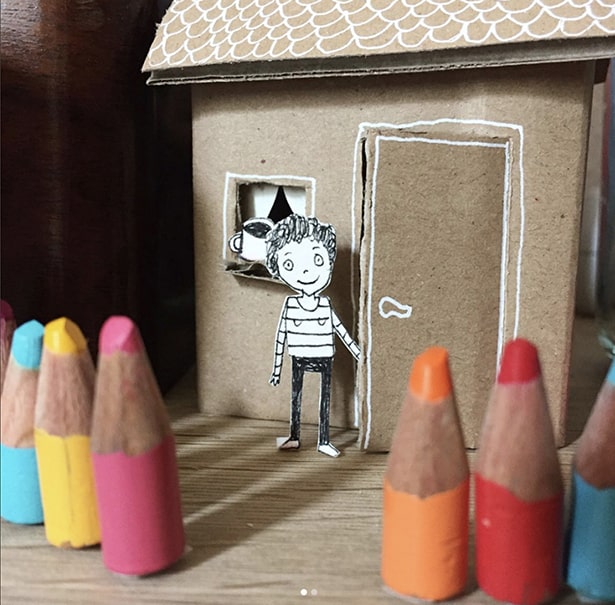 1. Please tell us about yourself and your background!
Hello, I'm Doro from Hamburg, Germany. I work full time as an illustrator and author and I also do stop motion animations. In my work I search for the playful and funny side of life.
2. What inspires you creatively?
Weird words and misunderstandings. Staring at white walls. And happy accidents!
3. What advice would you give someone who is wanting to enter the arts or creative space?
Always try the things you think you can't do because you might be surprised by the results. And that is pretty great.
Also: just start and don't overthink things.
4. What IG accounts inspire you and why?
I like to laugh. If you like that, too, you should follow @jonburgerman, @mr_bingstagram, @made_by_helga, @lookoflal, @hombre_mcsteez, … (And @nasa is great, too, because I kind of like to look at the world from far away and pretend I'm an alien.)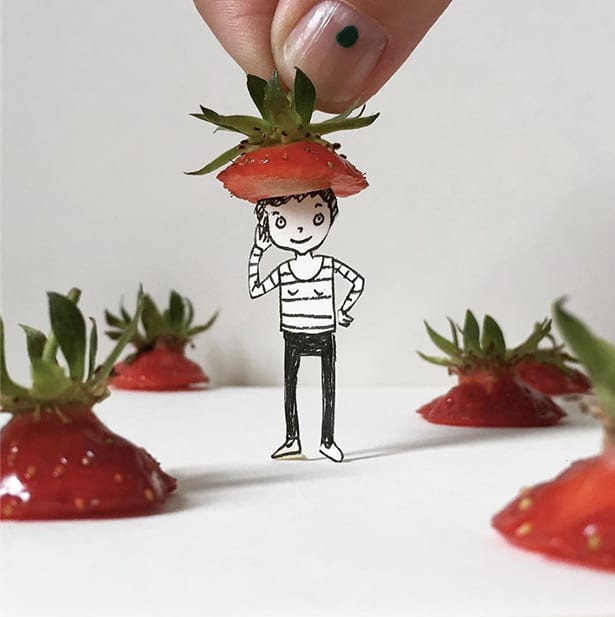 Thank you Doro! Let us know your favorite Instagram artist in the comments below!