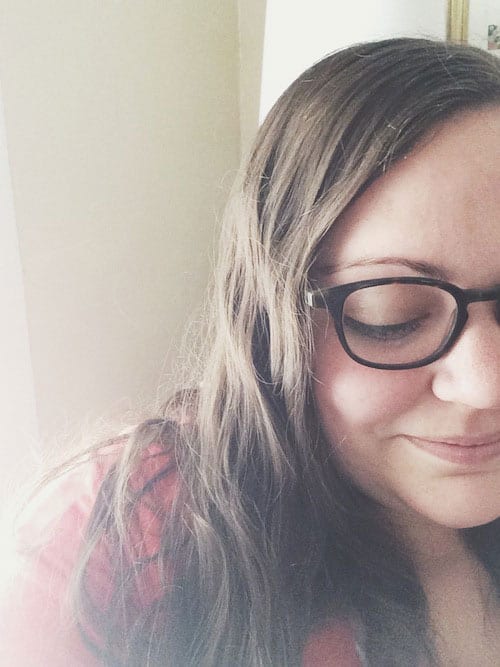 I'm so happy to introduce you to this next creative mom in our Maker Mom series, Kersey Campbell. Kersey blogs over at And We Play and features fun, simple, and unique DIY projects she does with her son, Elliott, who inspires her creative eye.
I'm instantly drawn to Kersey's great eye for design and modern look. She's got lots of cute free printables she designs for special occasions or just for everyday fun and games. Her DIY projects and activities are just as inventive – fun, simple and pretty, but all created with her signature practical approach that makes them useful and amusing for both kids and adults.
Find out where Kersey draws her inspiration and her tips on playing creatively with kids and make sure to check out her blog for fun projects to do with the kids!
Please tell us a bit about yourself and your blog.
Hello! I'm Kersey (like Jersey but with a "K") and I'm a fan of fun. My blog, And We Play is a site filled with DIYs for kids that parents will like too. I kind of got tired of the same old style of crafts for kids. You know the kind I mean. The ugly stuff. I try to incorporate some design and style into the projects I create for the little ones in hopes that they have a blast making it and their parents love it too! I am married to the most amazing and creative guy and I am the mama to one inspiring little man, Elliott. It might sound cliche, but he really is my inspiration. I create things that I want to do with him and things I know he will love. I often joke that I am a child at heart and in maturity because I often think like a kid and know what they would like or find interesting about something, because that's what I find interesting.
What are your tips on getting creative with kids?
Do something that will make you smile. If you think it's cool or fun, your kids will too! Of course, you have to know your audience as well. My son is five so he loves just about anything I come up with. My nine year old nephew is a different story. He loves science and learning, so whenever I get crafty with him, to really get him involved it just has to be semi-educational or some kind of science project. Basically know their interests and play on that. If they love animals, make an animal ring toss game! If they love bugs, make a little bug box with them. They will love it and so will you. And if you are having a hard time coming up with something, let them decide! You might be surprised what their little minds come up with.
Where do you draw your creative inspiration?
Three things mainly. My son, fun and functionality. I am a very logical person. If it doesn't have a use, it's a waste of time. I don't mean a use like a calculator. Please! But anything from a game to a coloring page to a sling shot! I get bored with things that don't have much of a function and wouldn't you know it, kids do too. If it's fun, it's totally worth while.
What are a couple of favorite activities you've done with the kids?
Oh man, this is a tough one. I really love the hobby horse we made last year. Elliott still loves playing with it, which warms the heart. Another one would have to be the sling shot we made. Don't worry moms, the ammo is soft! It's a blast for the whole family. And more recently I made a fun library tote to make our trips to the library a little (a lot!) easier.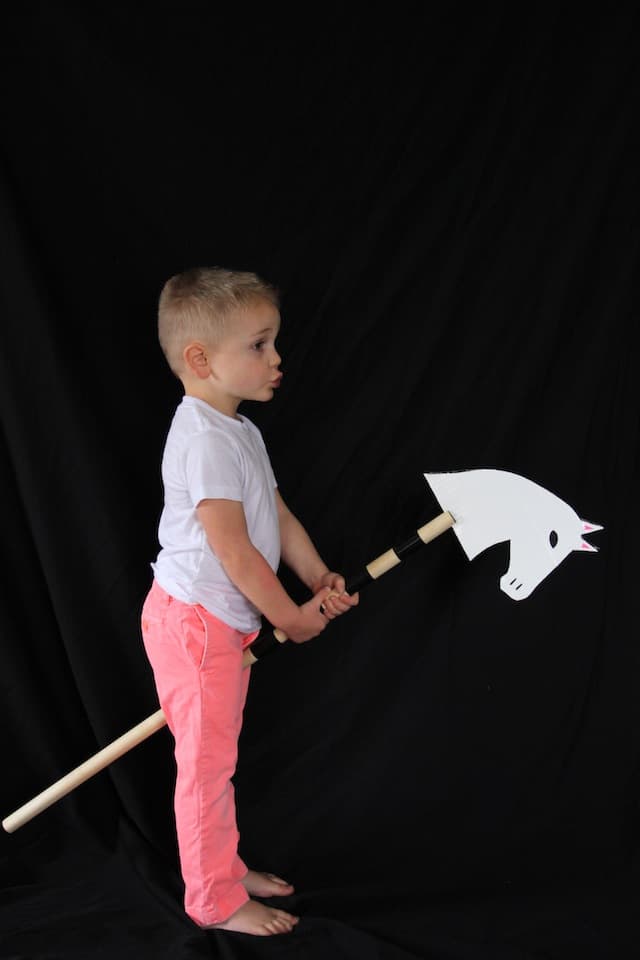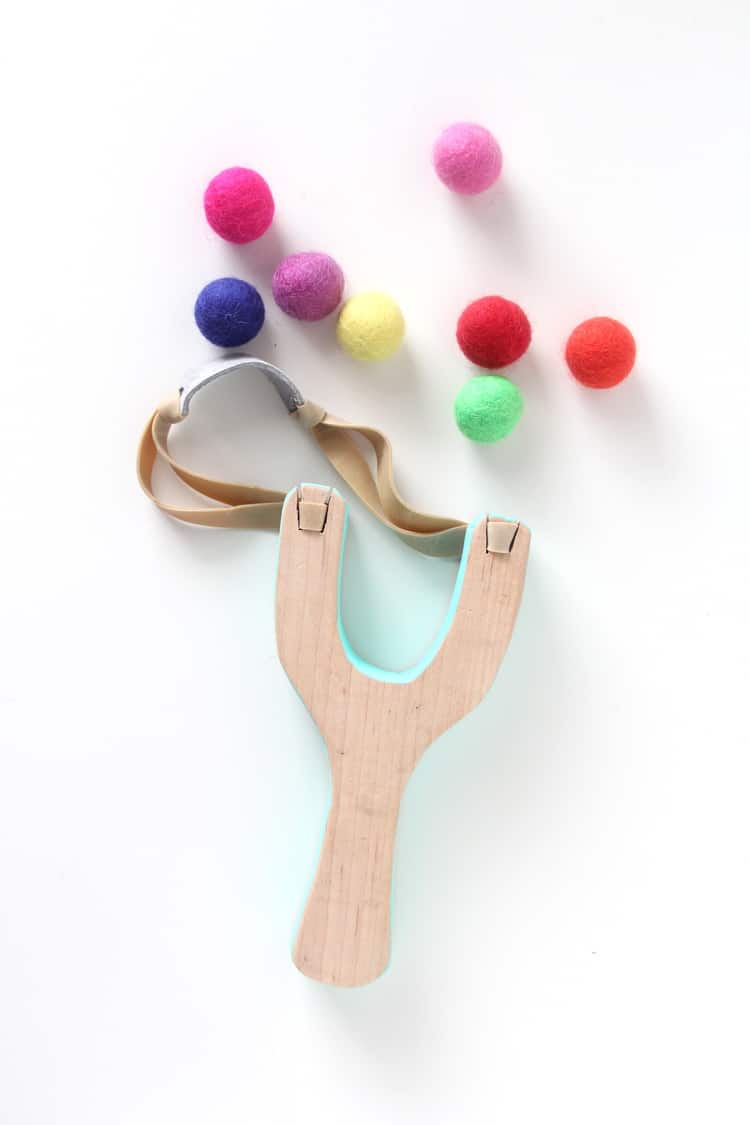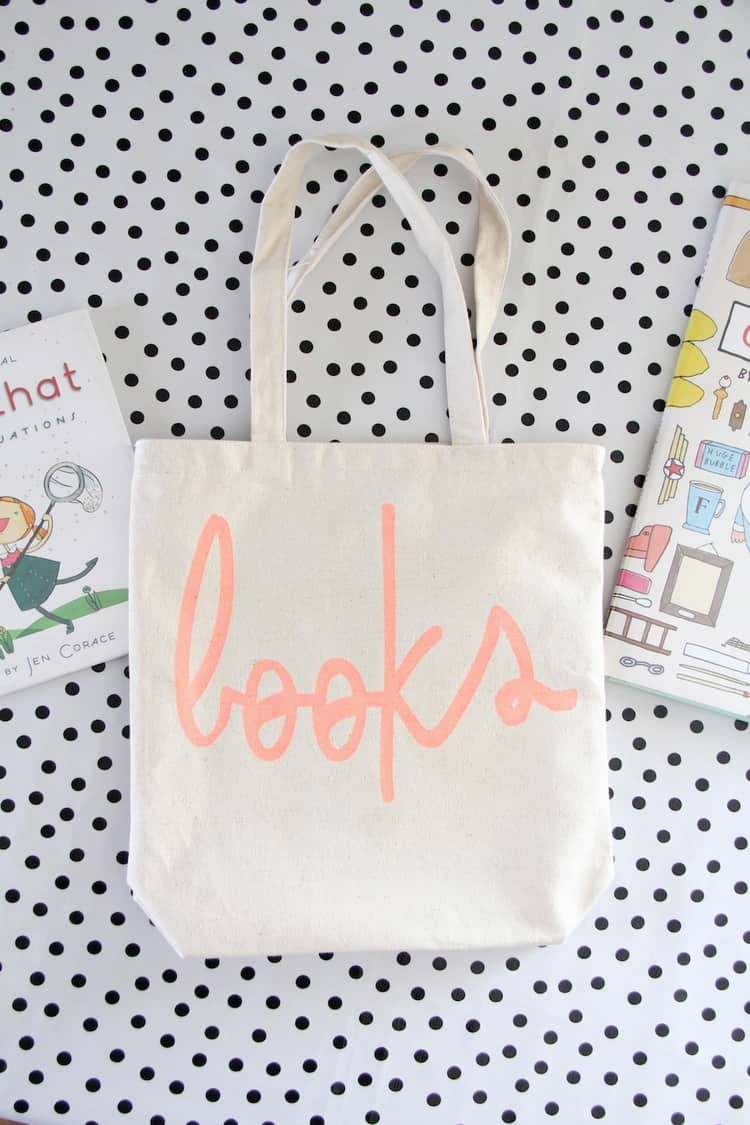 If you were stuck on a desert island with the kids, what crafting materials would you absolutely need to have?
Definitely duct tape. I use it so often in my projects that it's pretty much a staple. I am also positive it would come in handy on a desert island. Sturdy raft, anyone? After duct tape, I would need scissors, my drill, spray paint and pipe cleaners. It's amazing how useful most of those craft supplies would be on an island! Especially the pipe cleaners.
And because we love books and are always looking for good recommendations, what are some of your favorite children's books?
Where to begin?! We love anything by Jon Klassen. He is amazing. We also love Stuck, the Little Pea, Little Oink and Little Hoot series, Press Here, Marcel the Shell, and The Day The Crayons Quit. To name a few.
Last, who are some of your favorite bloggers that inspire you?
I am constantly amazed by the creativity these blogger mama's put out there. Merrilee at Mer Mag is a definite favorite for obvious reasons. Her style is perfection. Jenn from Ambrosia Creative is another great one. Such genius ideas. I am often inspired a lot by not so kiddish blogs too. Like Kelly from Studio DIY. Her style and color use is incredible and so inspiring! Really, the list could go on and on.
Thank you so much Kersey for taking the time to share what inspires you to get creative with the kids. I couldn't agree more that duct tape is an essential craft material and my kids love The Day The Crayons Quit too – fun read with lots of bright colors!
Take a look at all of Kersey's awesome projects over at And We Play (doesn't that sling shot look like amazing fun?) and follow her over at Pinterest, Facebook and Twitter to get the latest!
P.S. If you'd like to be featured as a Maker Mom, please drop us a note here! We'd love to hear from you.