Here's a simple paper wreath you can make out of paper and cardboard. Involve the the kids in cutting the leaves and pasting them on for making this pretty winter holiday decoration.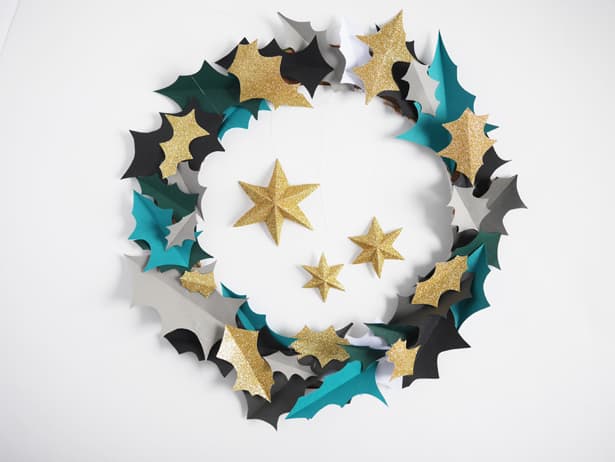 DIY Paper Wreath – Materials:
– construction paper
– sparkle paper (I used Paper Source wrapping paper)
– cardboard
– glue gun
– scissors
– cutter
Optional for the stars:
– sparkle paper
– scissors
– thread
Instructions: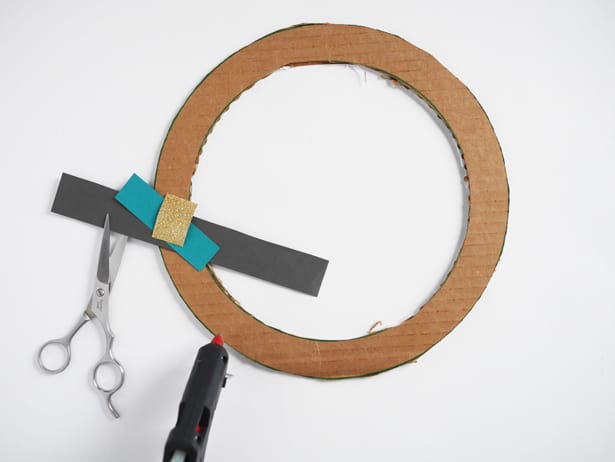 Step 1. Take your cardboard and with the help of 2 plates (big and small ones) draw 2 circles; now you can cut. You have your wreath base.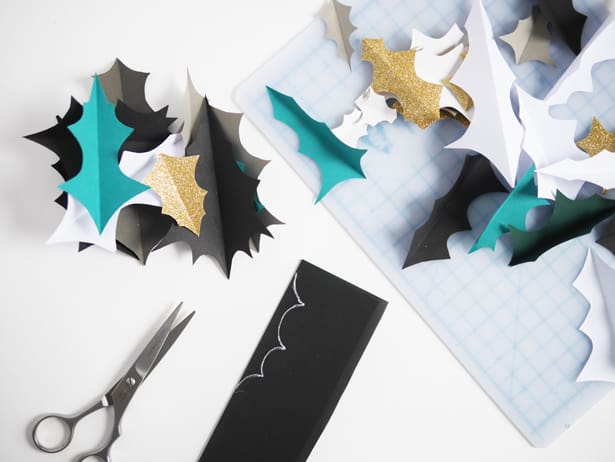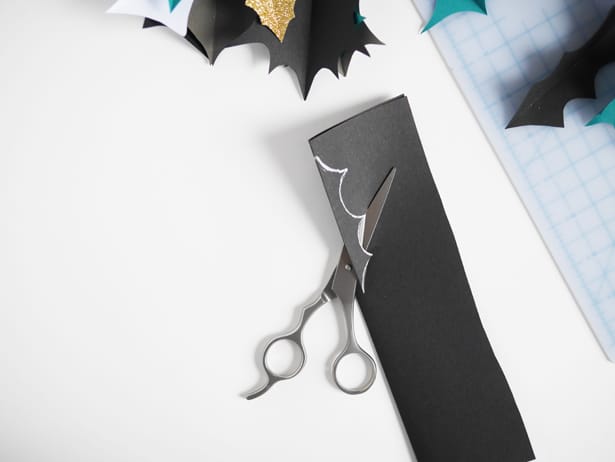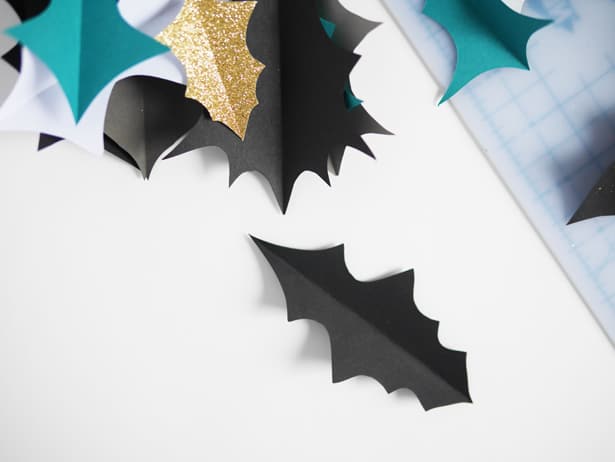 Step 2. For the leaves, take a piece of construction paper, fold it and draw like shown in the picture the leaf silhouette, then cut. Voila, you have one and 50 more to do!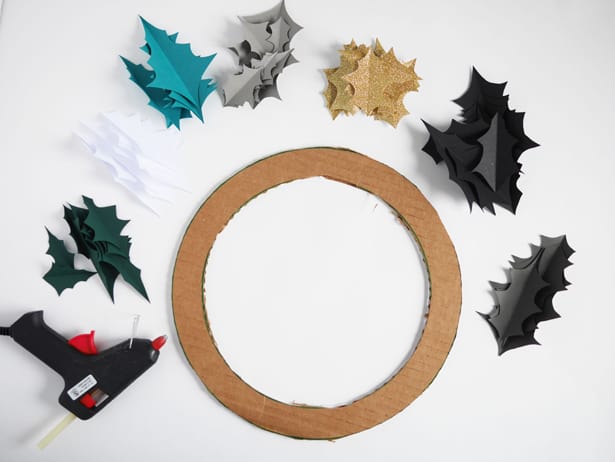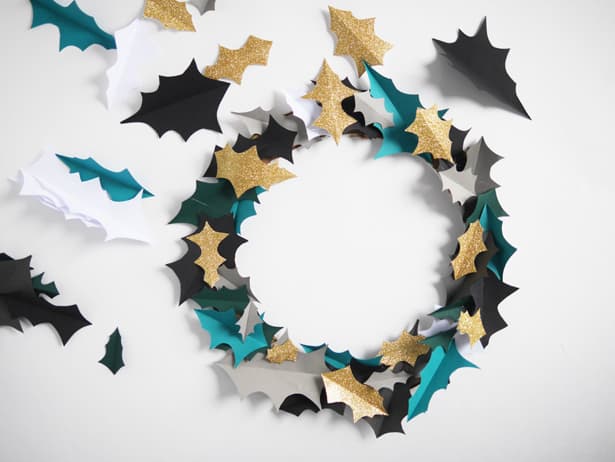 Step 3. Time to glue, one leaf at the time. The glue gun is a great because it glues in a second! Now you can either can add a nice Christmas bow, or nothing. I added the stars.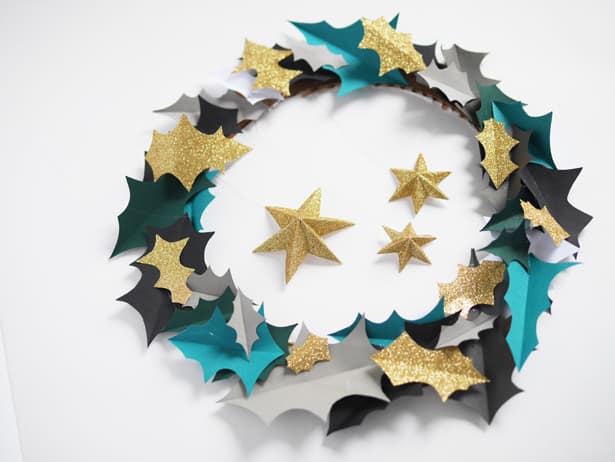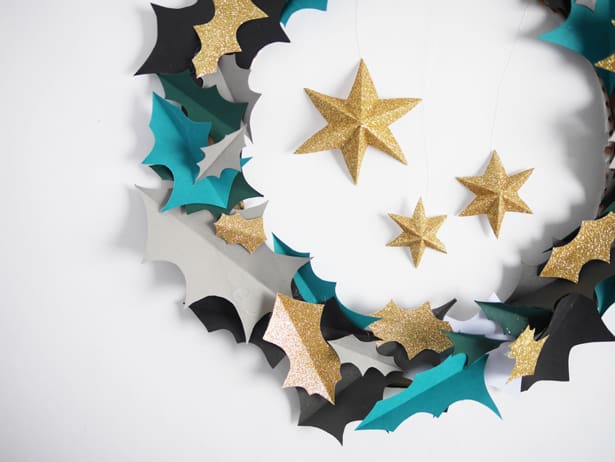 Step 4. For the stars; I found this super easy stars tutorial and with some silver thread, I attached the stars to the wreath.
Now time to decorate your home!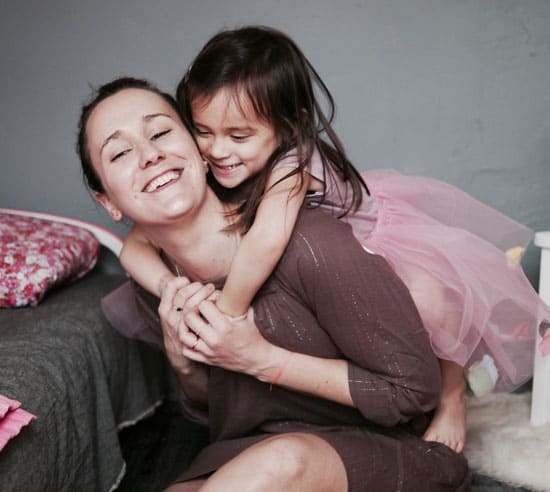 Marie-Laure, is an Architect first, a mom of two, but also a Do It Yourself kind of girl. She LOVES CRAFTING. Her blog La Maison de Loulou is a piece of her with simple and fun crafts, ideas, projects, and activities to do with your kids at anytime. Her children Louise and Roman are her inspiration and all the DIY's are made for them to have fun. Toys, games, costumes..she loves exploring the kids world with her own twist.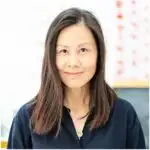 Agnes Hsu is a mom of three and has been inspiring parents and kids to get creative with easy activities and family friendly recipes for over 10 years. She shares her love for creative play and kids food to her 2MM+ followers online. Agnes' commitment to playful learning and kindness has not only raised funds for charity but also earned features in prestigious nationwide publications.