It doesn't seem like the popular Frozen movie is losing steam which makes it top many little girls' wish list for a birthday party theme. These gorgeous photos capture Zoe's magical 6th birthday party, spectacularly decked out in all things Frozen. Zoe's mom describes it all to us below in amazing details.
(All images by Andie Freeman Photography submitted via Two Bright Lights)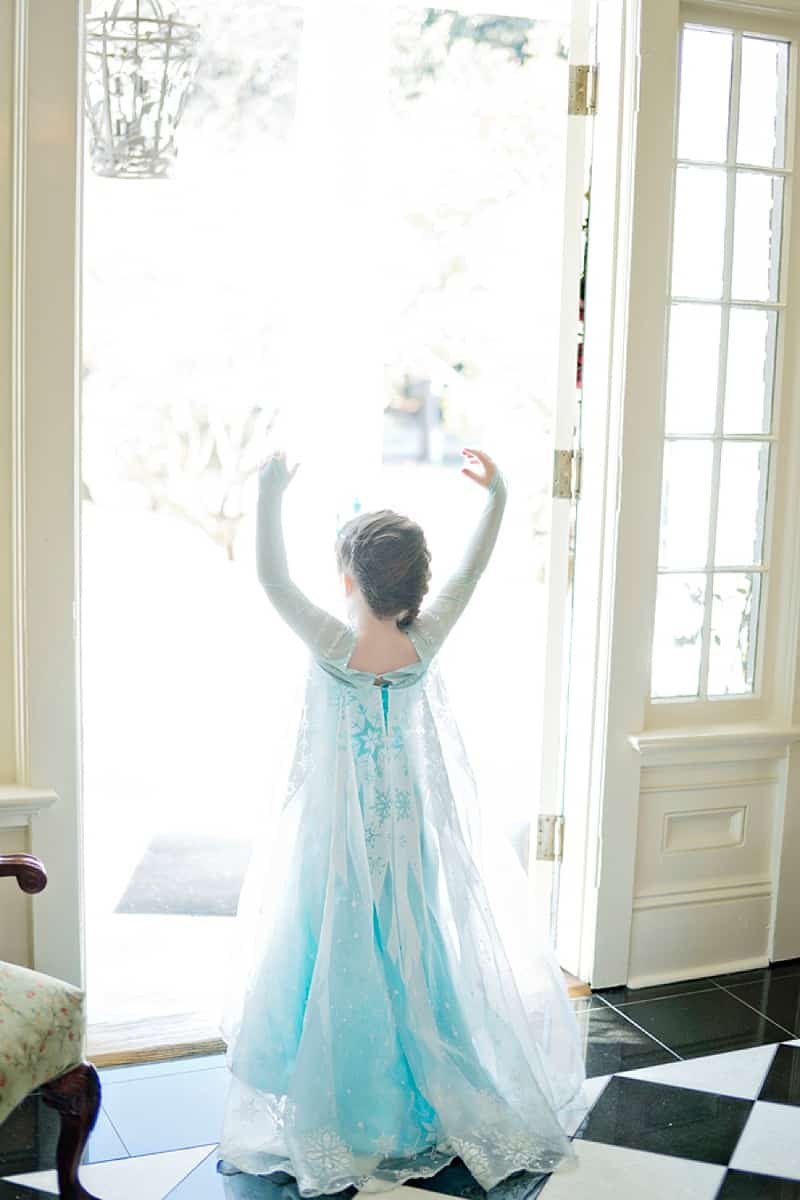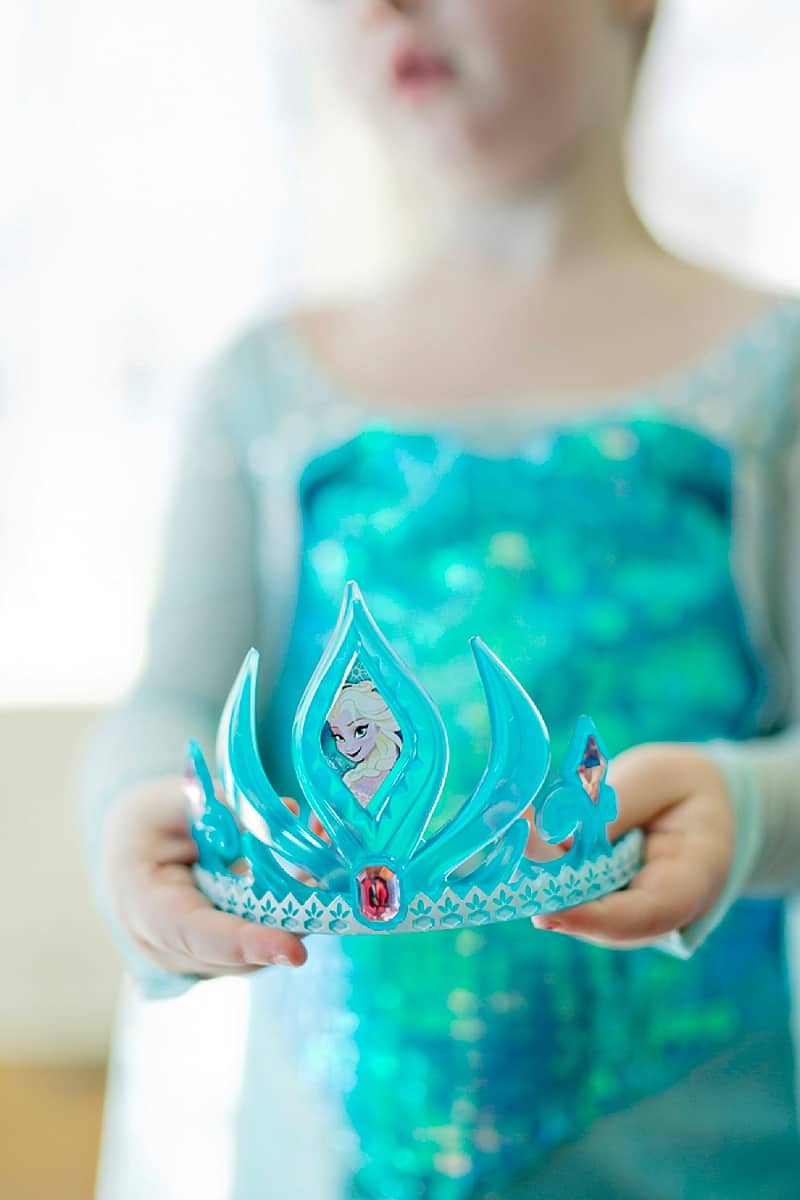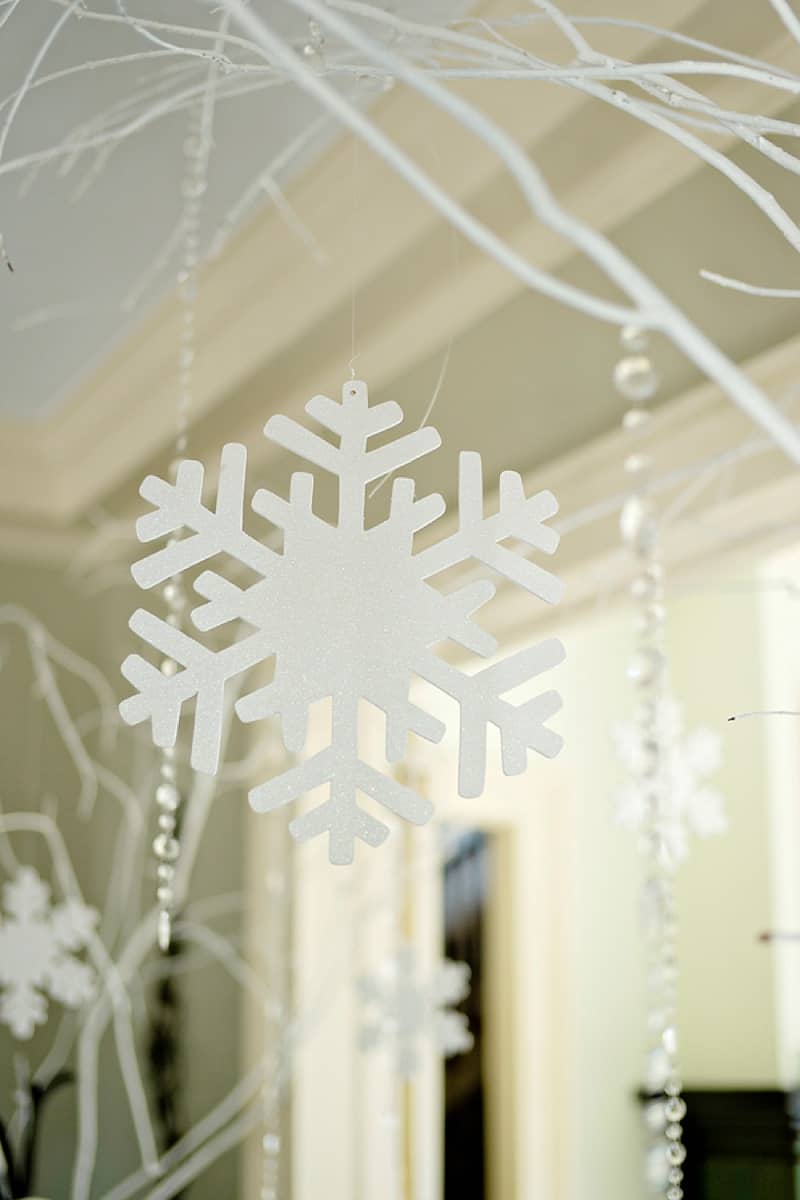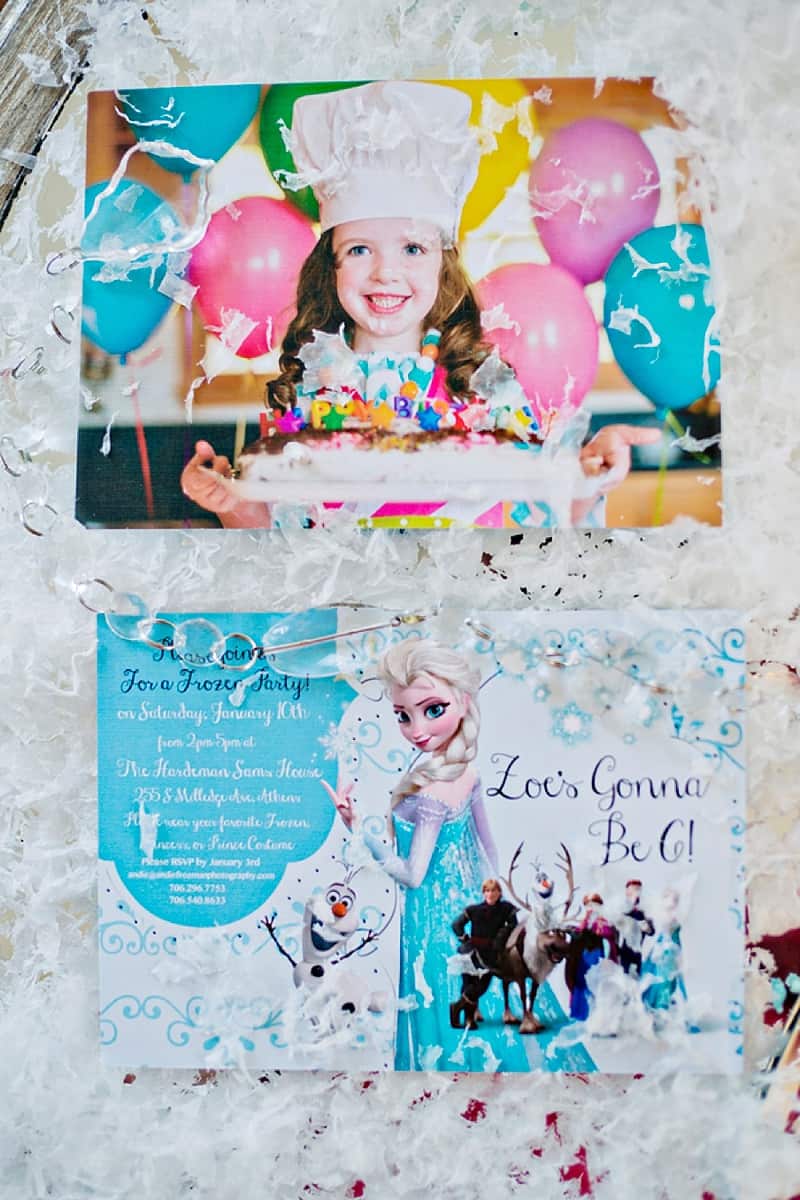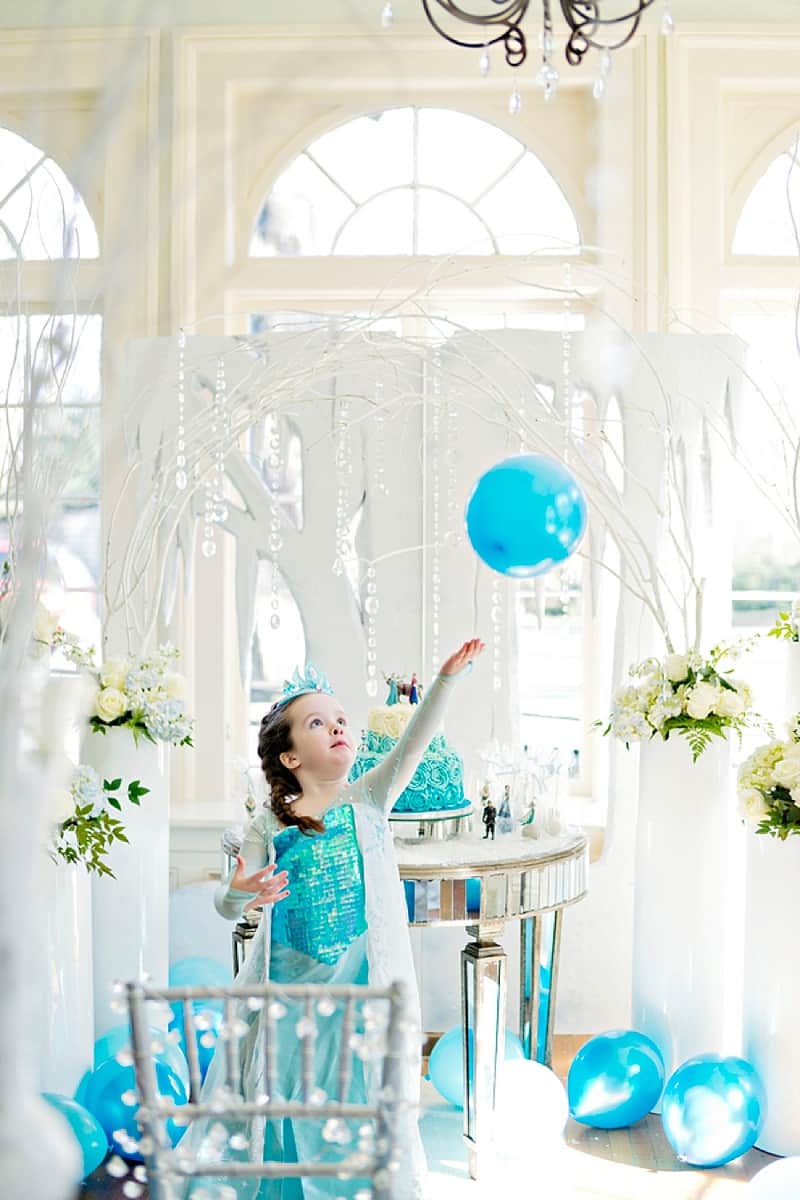 "What little girl doesn't want a Frozen themed party right now? I can't think of one! And Zoe was no exception. As her mom, I didn't complain since it meant she got to wear her fabulous Elsa costume from Chasing Fireflies for at least one more occasion. And what an occasion it was!! Event designer and florist, Greg Hall and Company, came up with an amazing winter wonderland concept and executed it flawlessly. There were beautiful blue linens with mirrors and crystal candleholders on the tables. And for the centerpieces there were large white branch trees in vases. And all of it was covered in snow! The chairs were covered in silver chair covers and fastened with dripping crystals.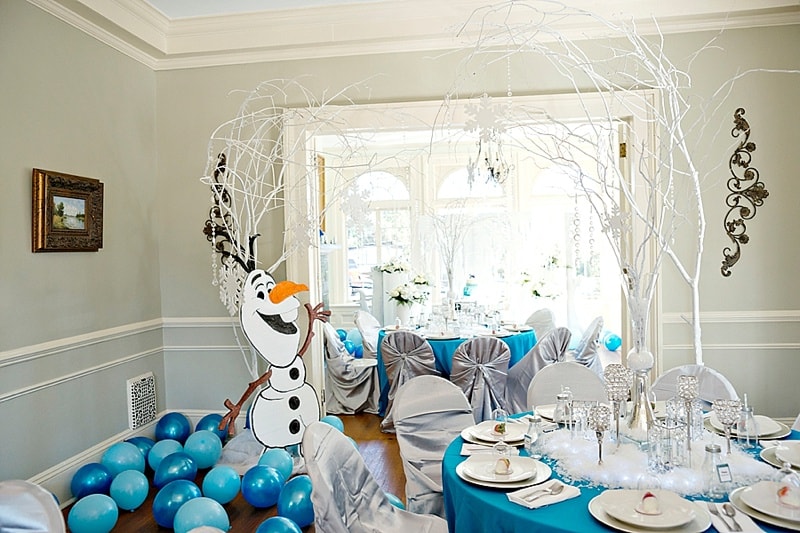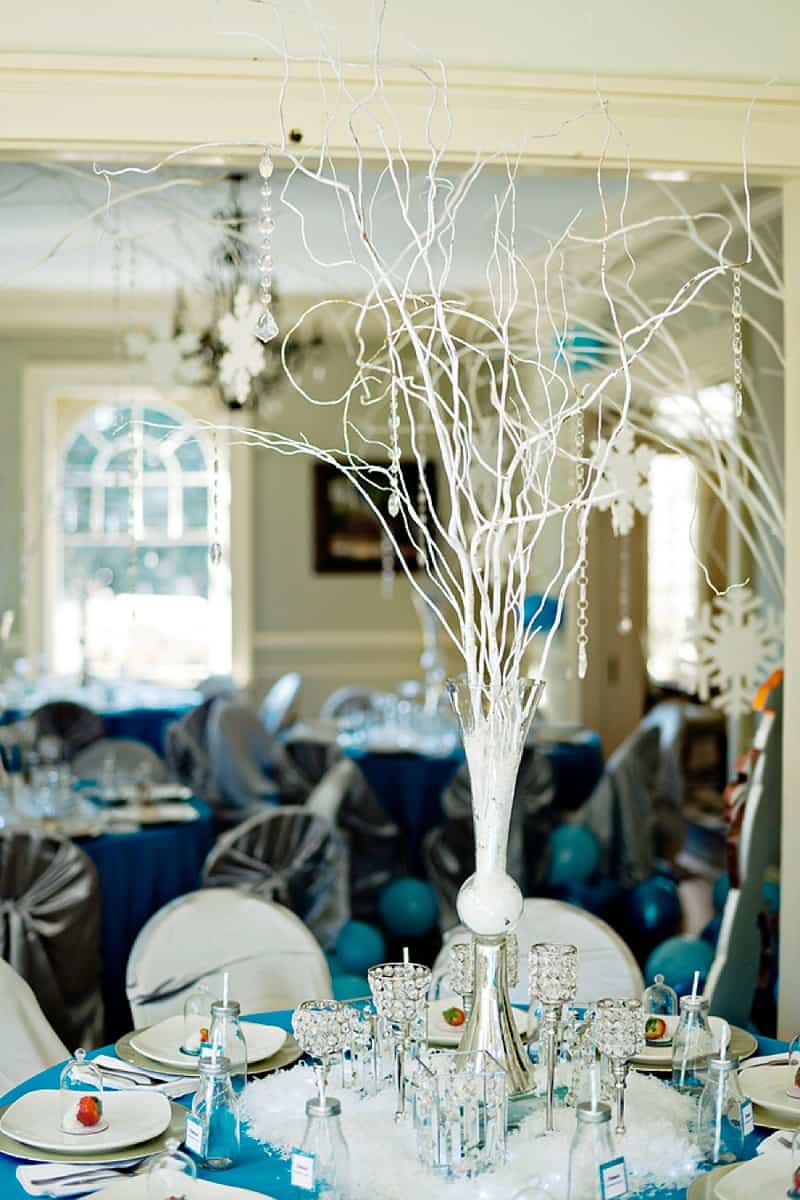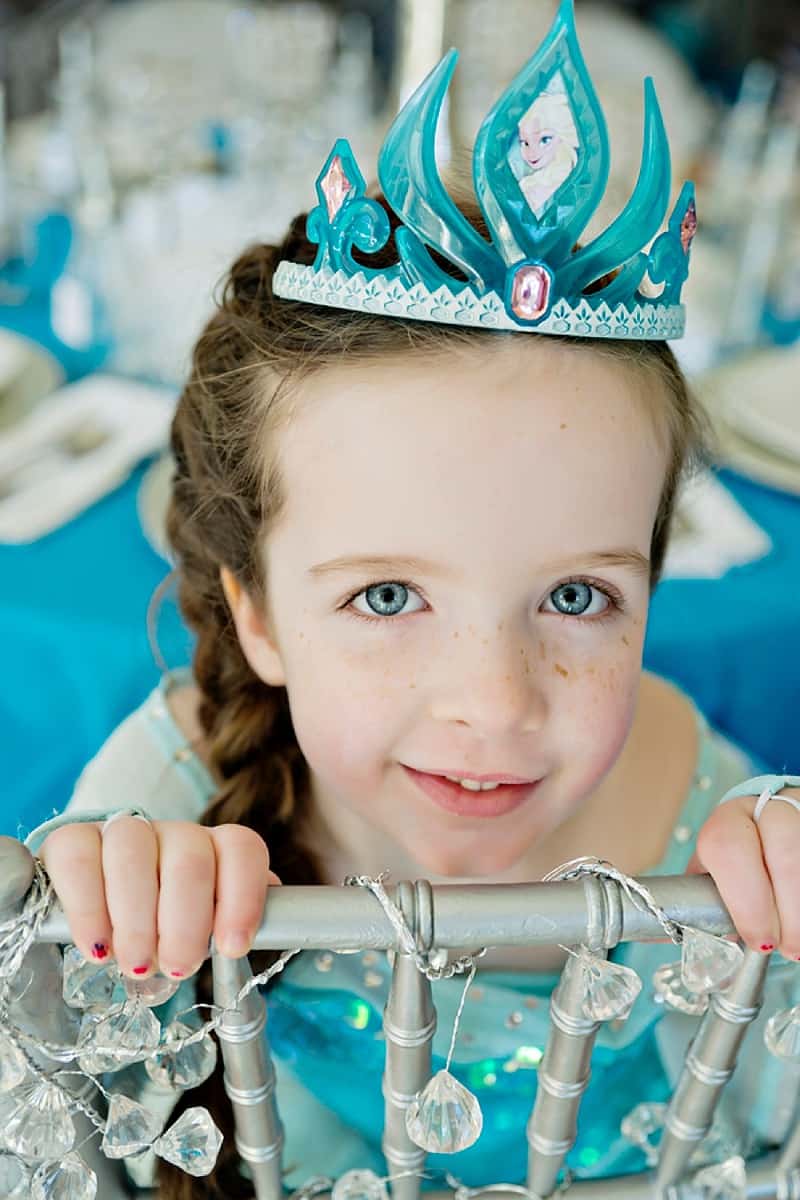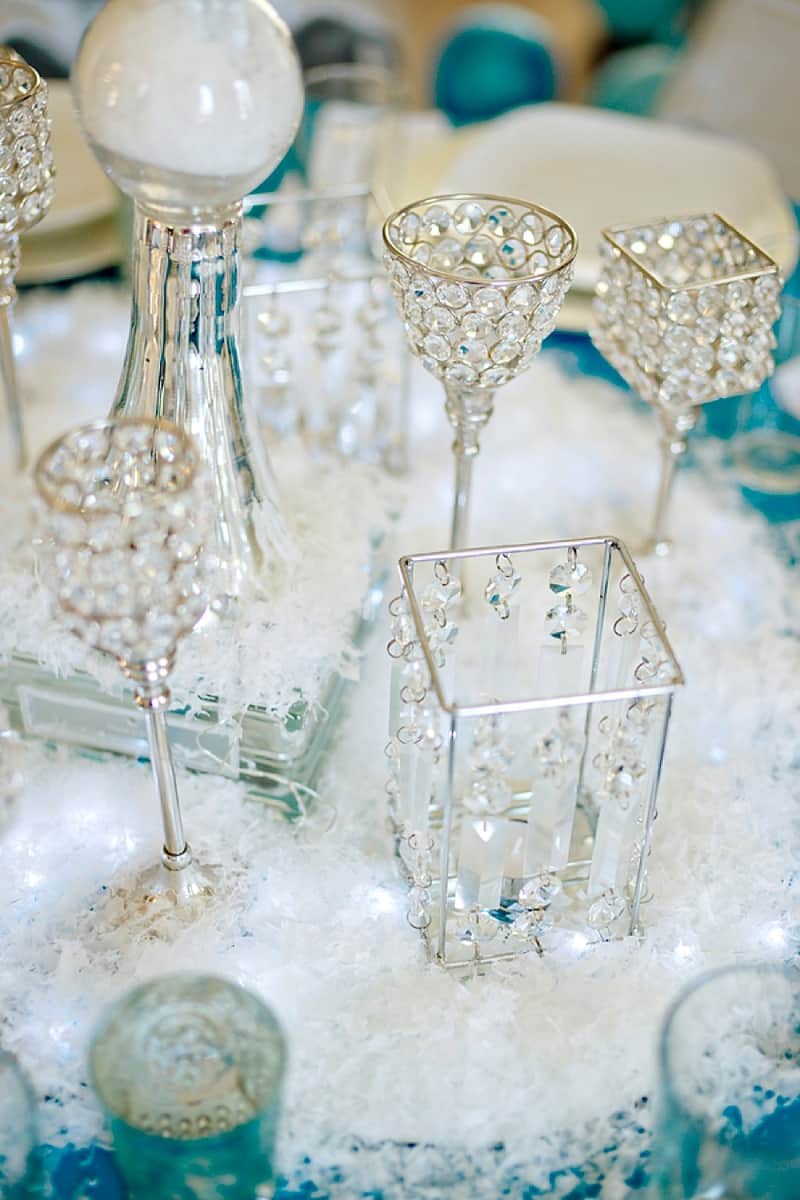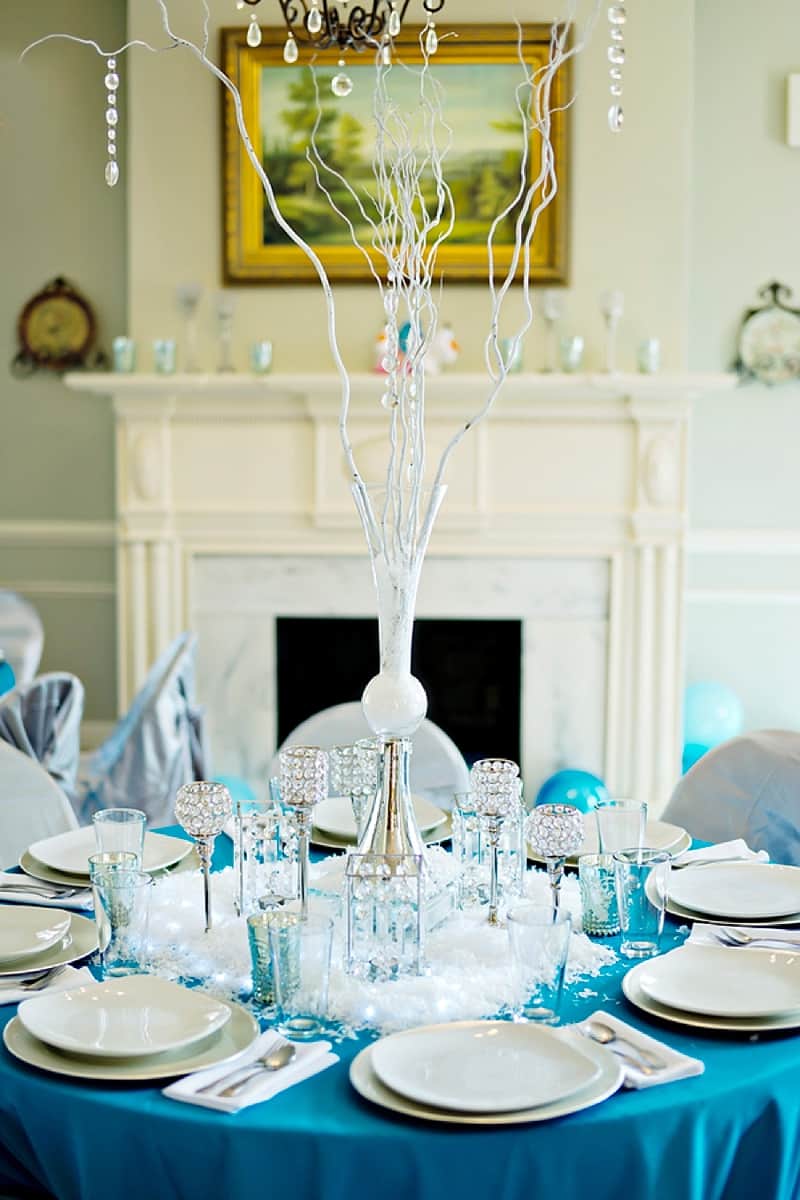 Caterer, Southern Sophistication Designs, provided square plates to mimic ice cubes and topped each child's plate with a frozen chocolate covered heart underneath a glass dome. Each child was also provided with a Frozen snowball blue drink in a milk bottle glass with a blue and white striped straw.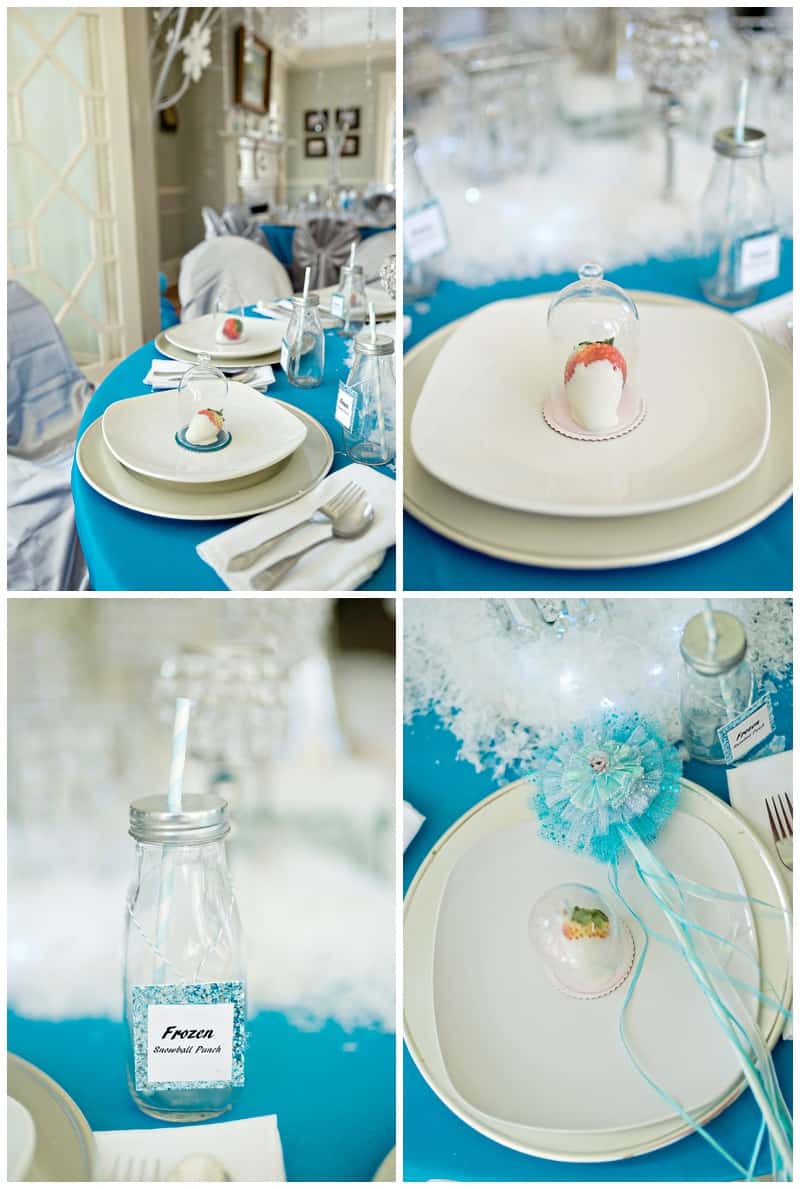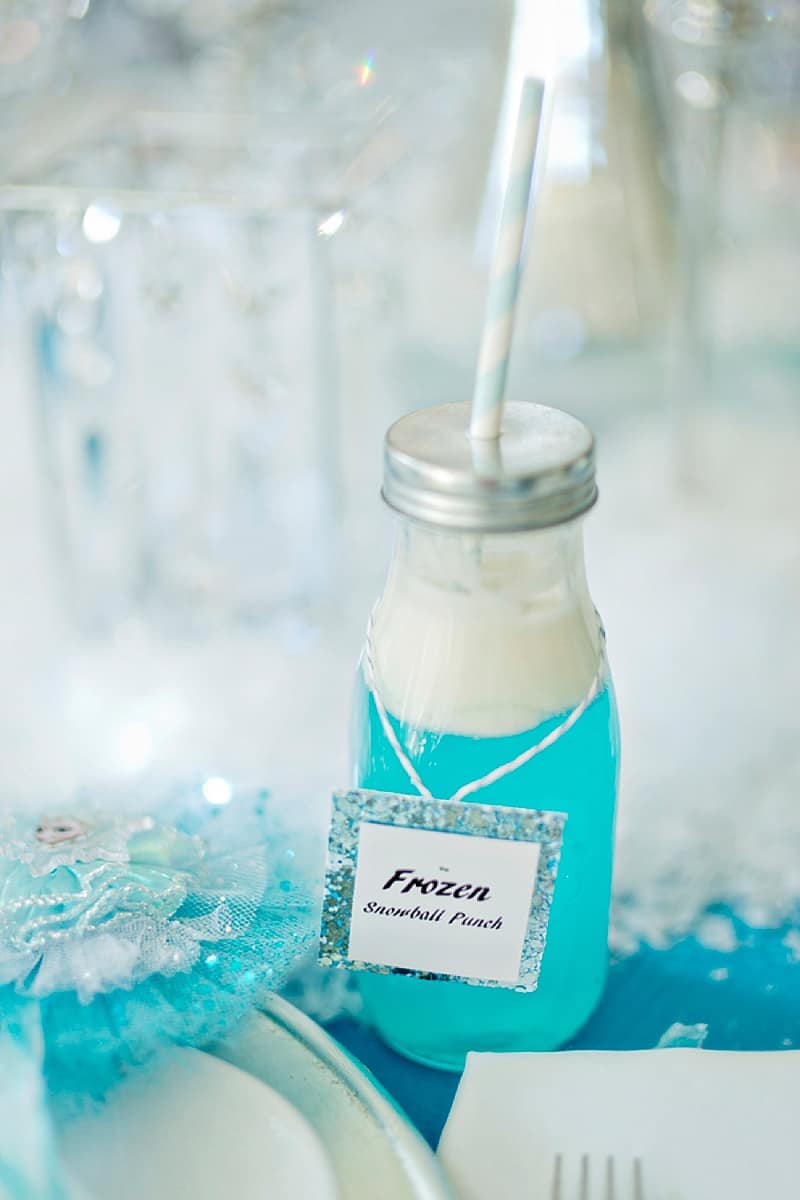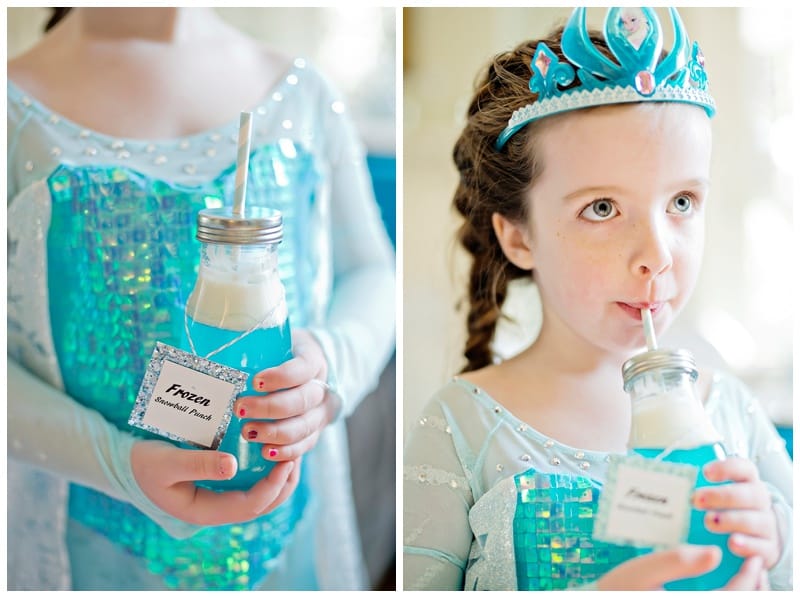 The entrance to the cake room was framed by huge white trees dripping in snowflakes and crystals with Olaf standing watch to welcome everyone. Balloons covered the floor for a particularly festive look and provided great entertainment for the children. The cake table was truly a dream come true! The backdrop was huge trees cut from styrofoam and framed by white branch trees with blue and white hydrangeas at the base. The cake table was completely made of mirrors and covered in snow.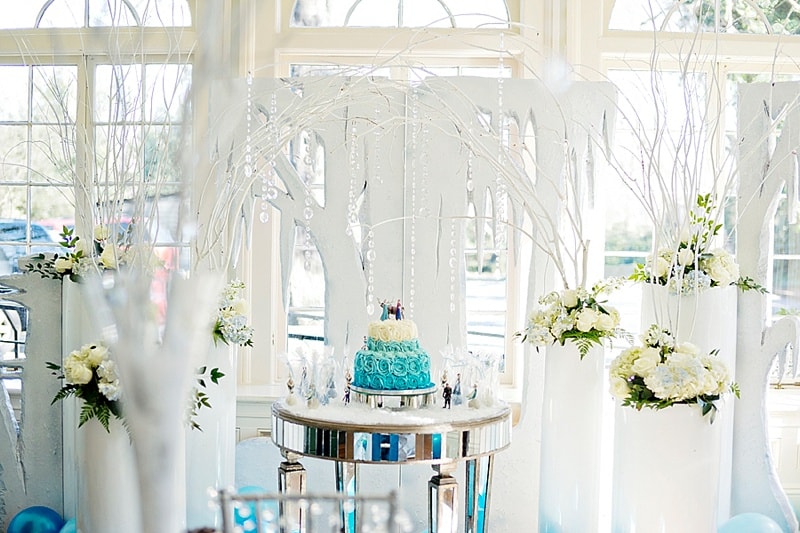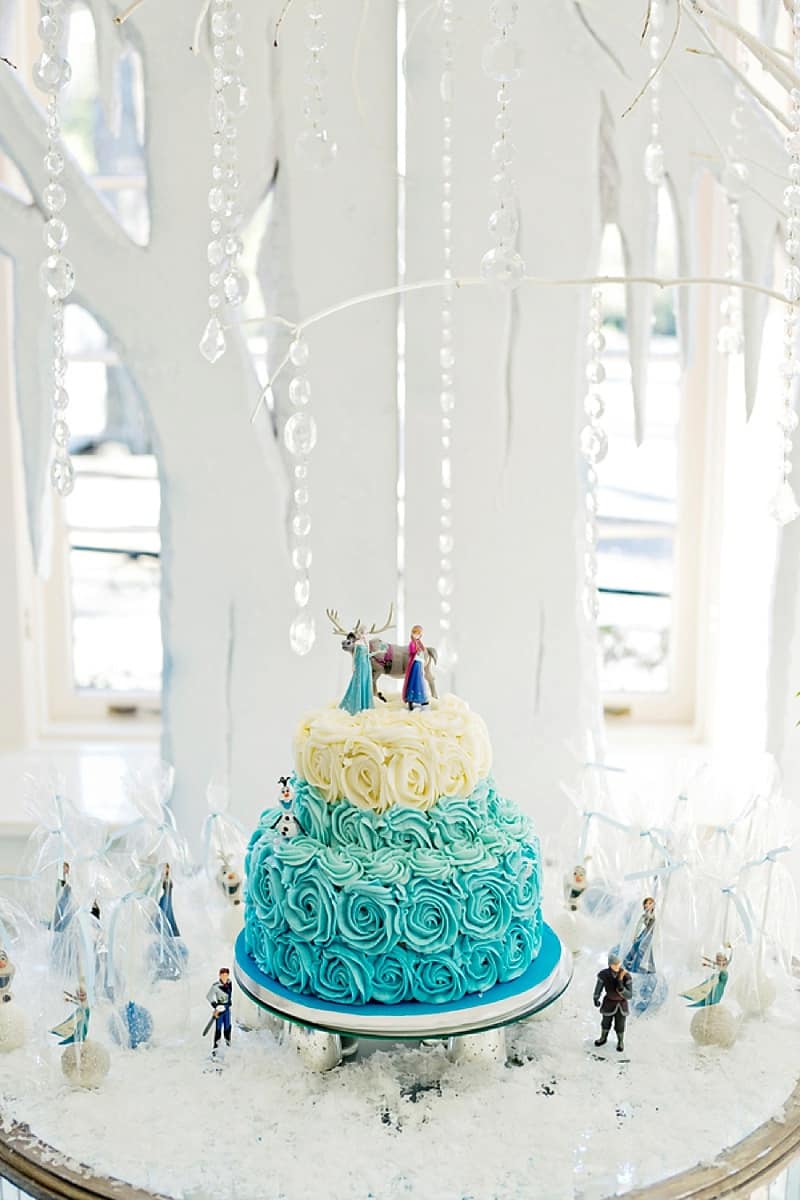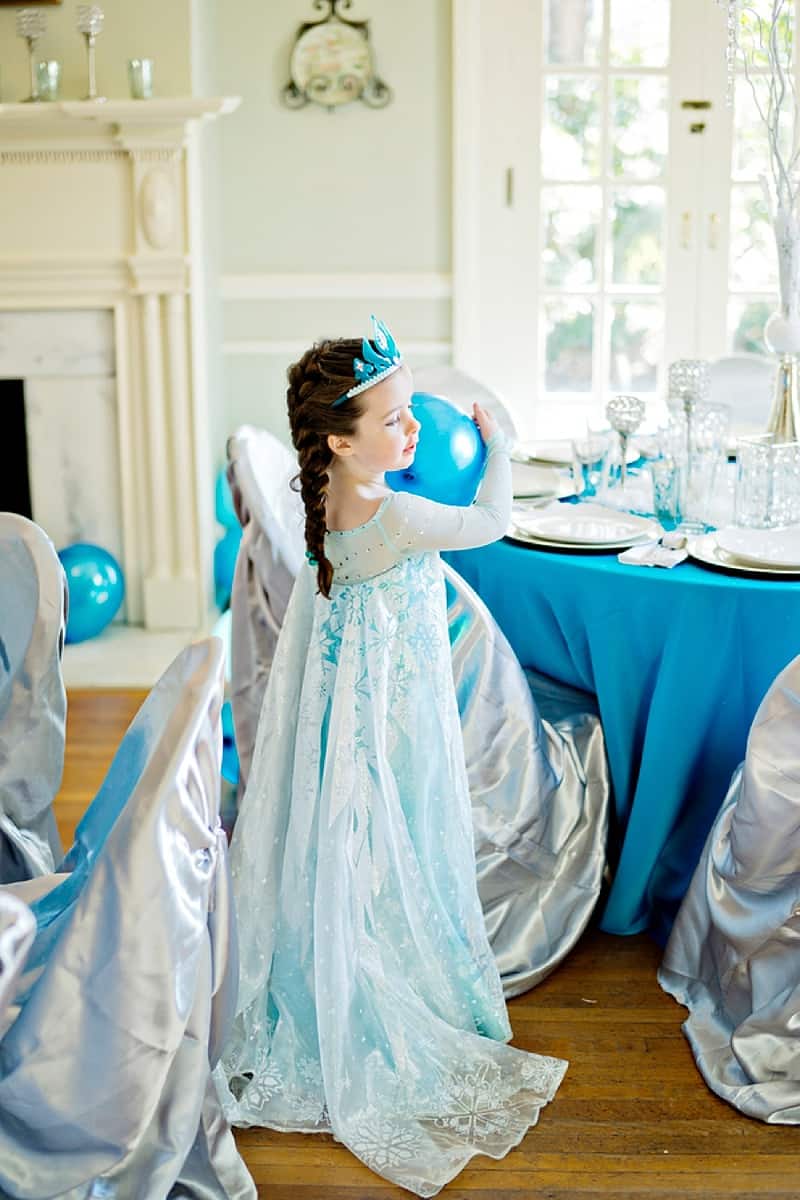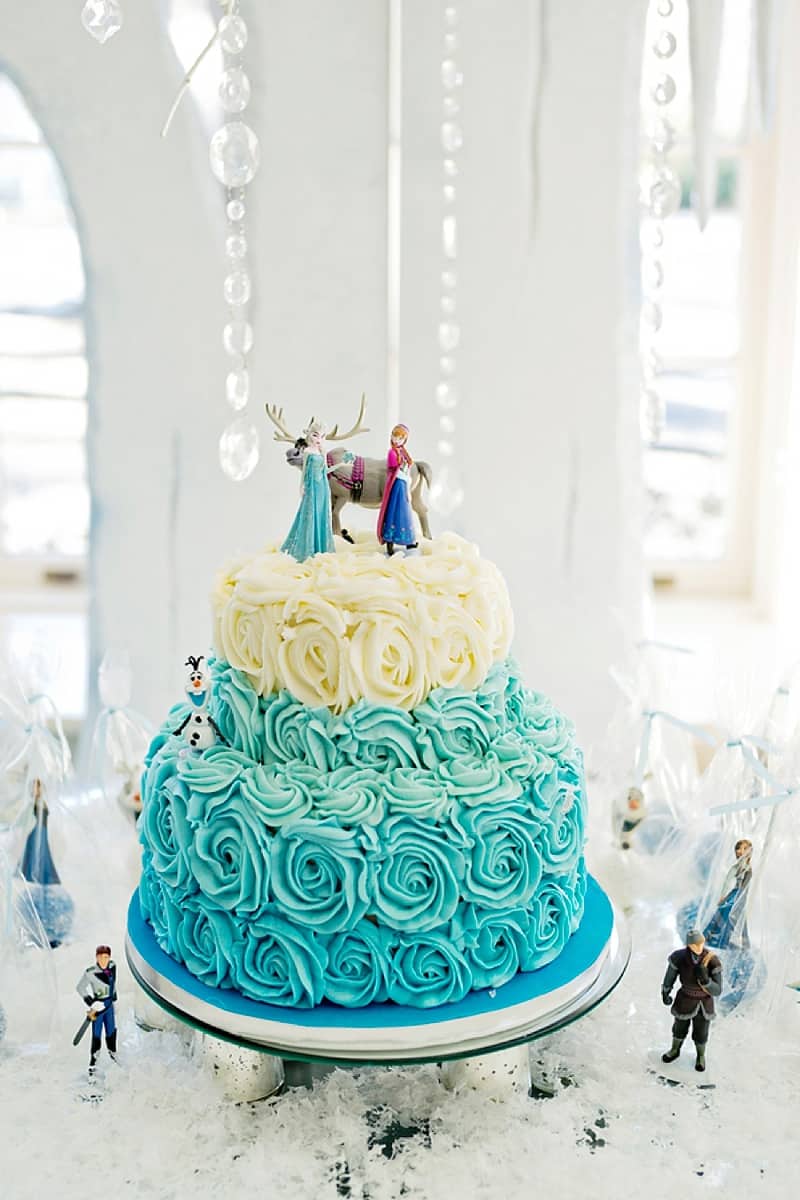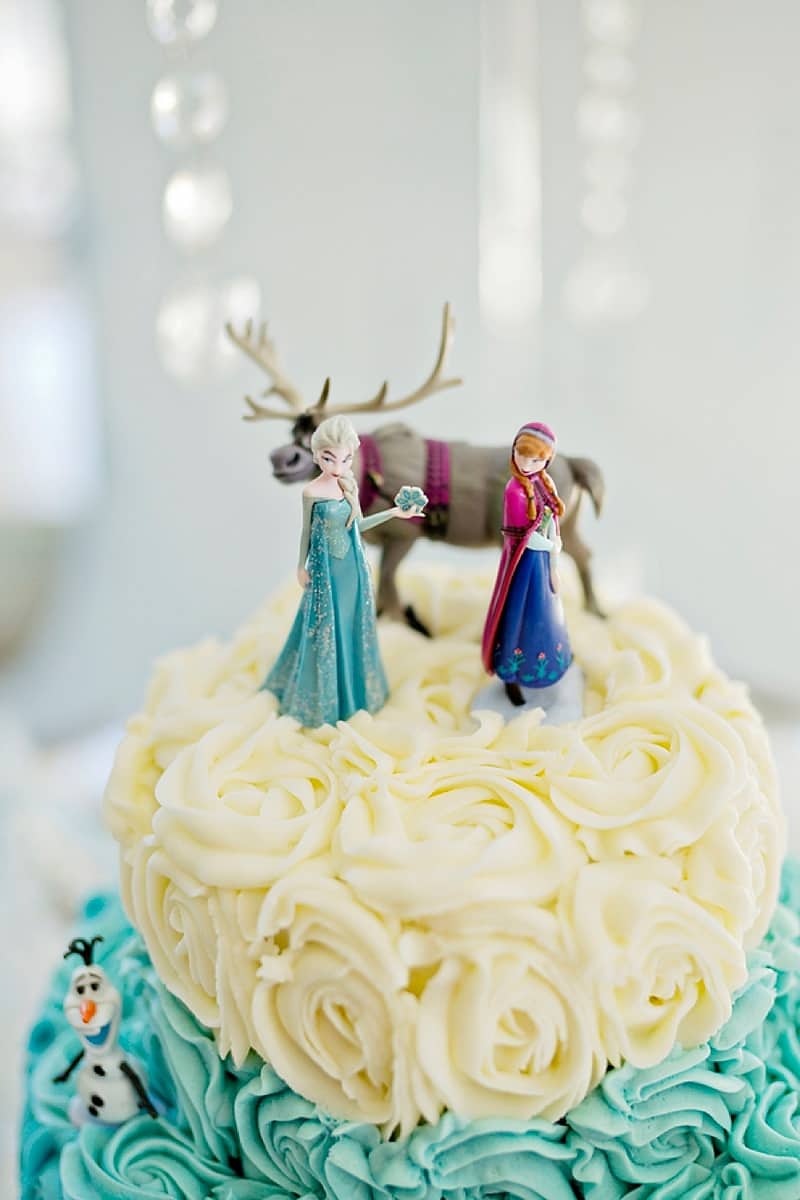 Classic City Confections made a beautiful two tired blue ombre rosette cake topped with Frozen characters. It was even blue inside! And for favors, there were blue cake pops featuring all of the Frozen characters. Sitting around the Hardeman Sams House were various plushies of the Frozen characters. All of the catering was Frozen themed as well with little character signs for each item. There were stuffed mushrooms recommended by the trolls. There were melted Olaf yogurts. There were Elsa and Anna sandwiches and Elsa cheeseburgers with little cheese slices cut in the shape of snowflakes. And of course, there were frozen hearts which were chocolate covered strawberries.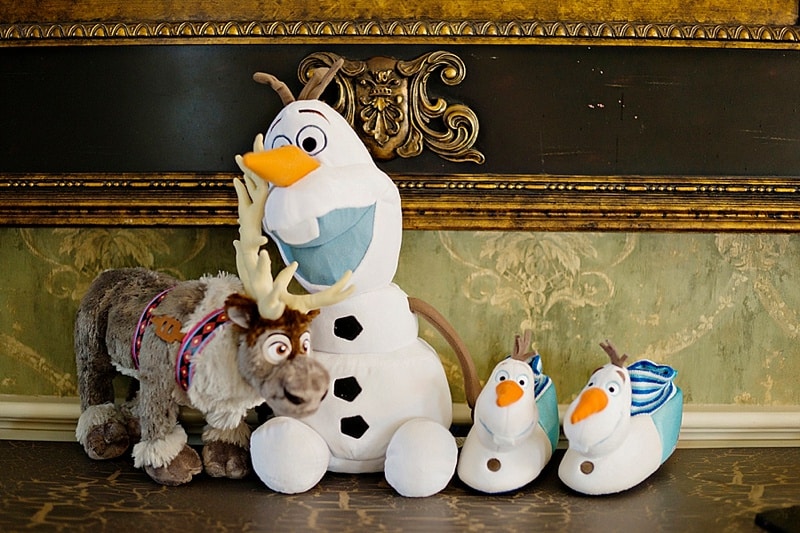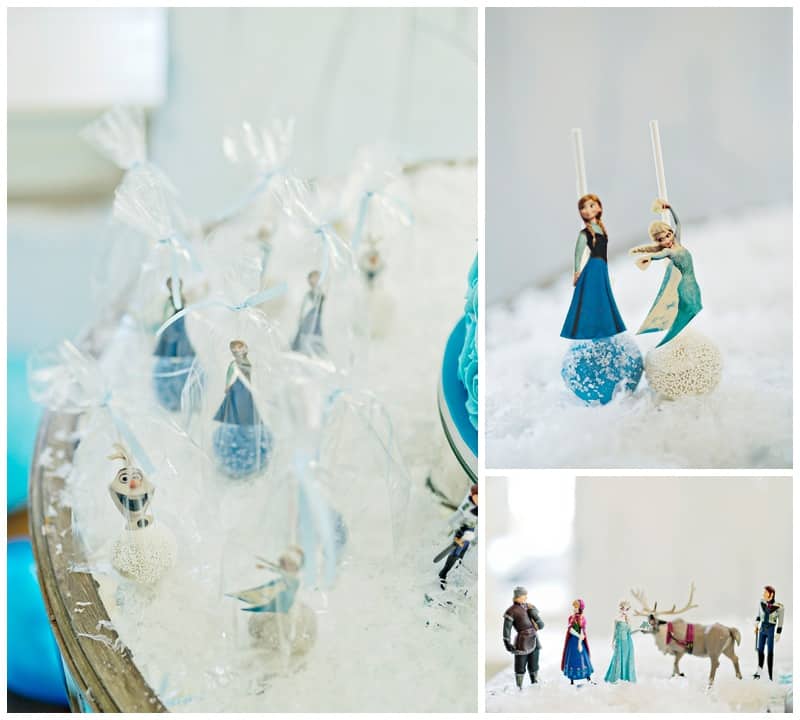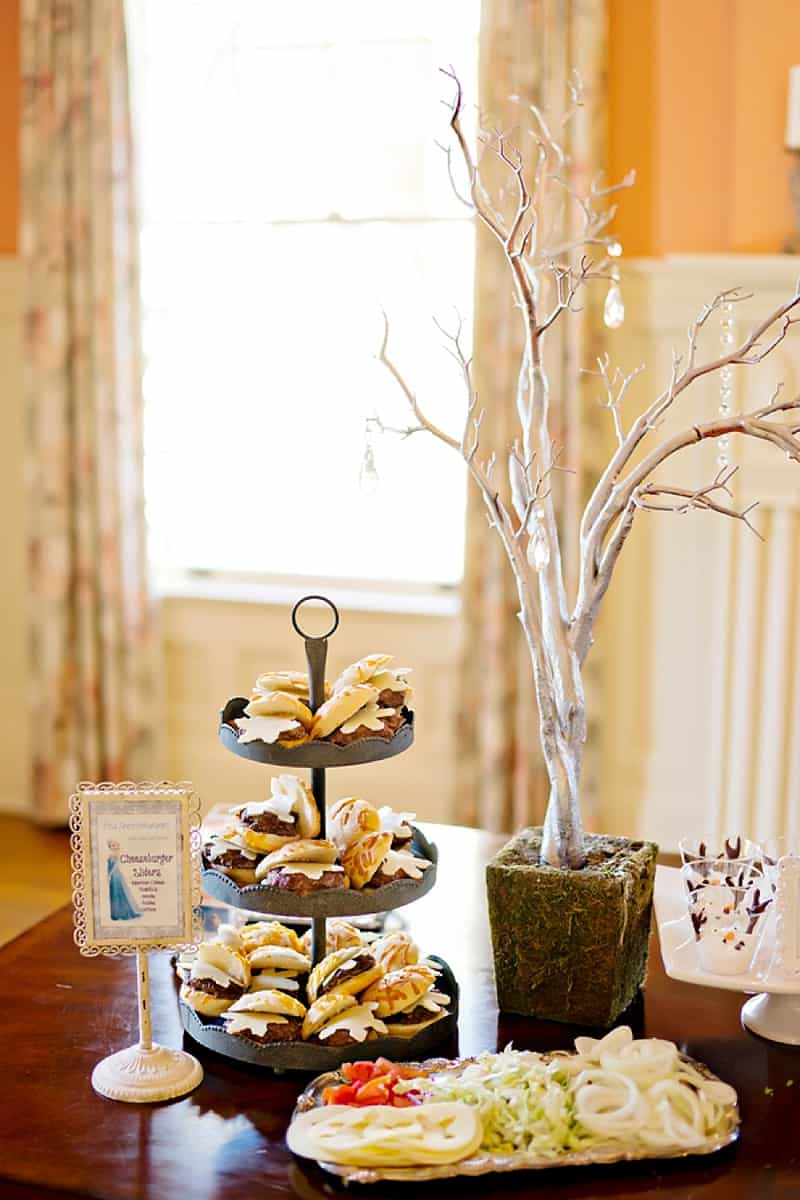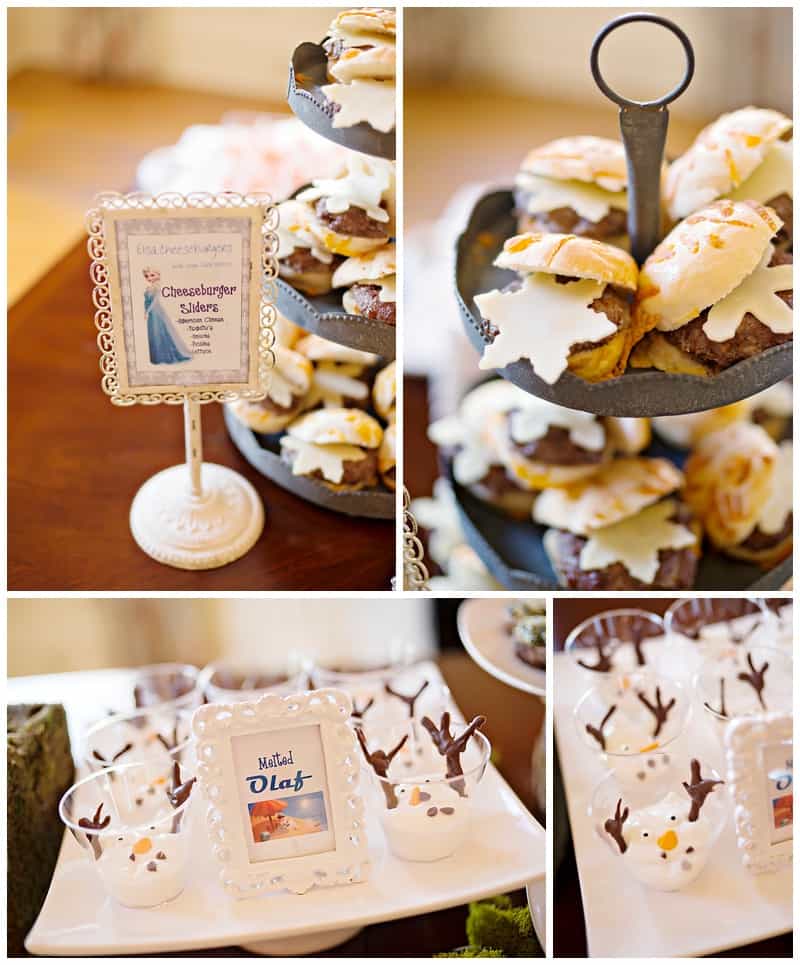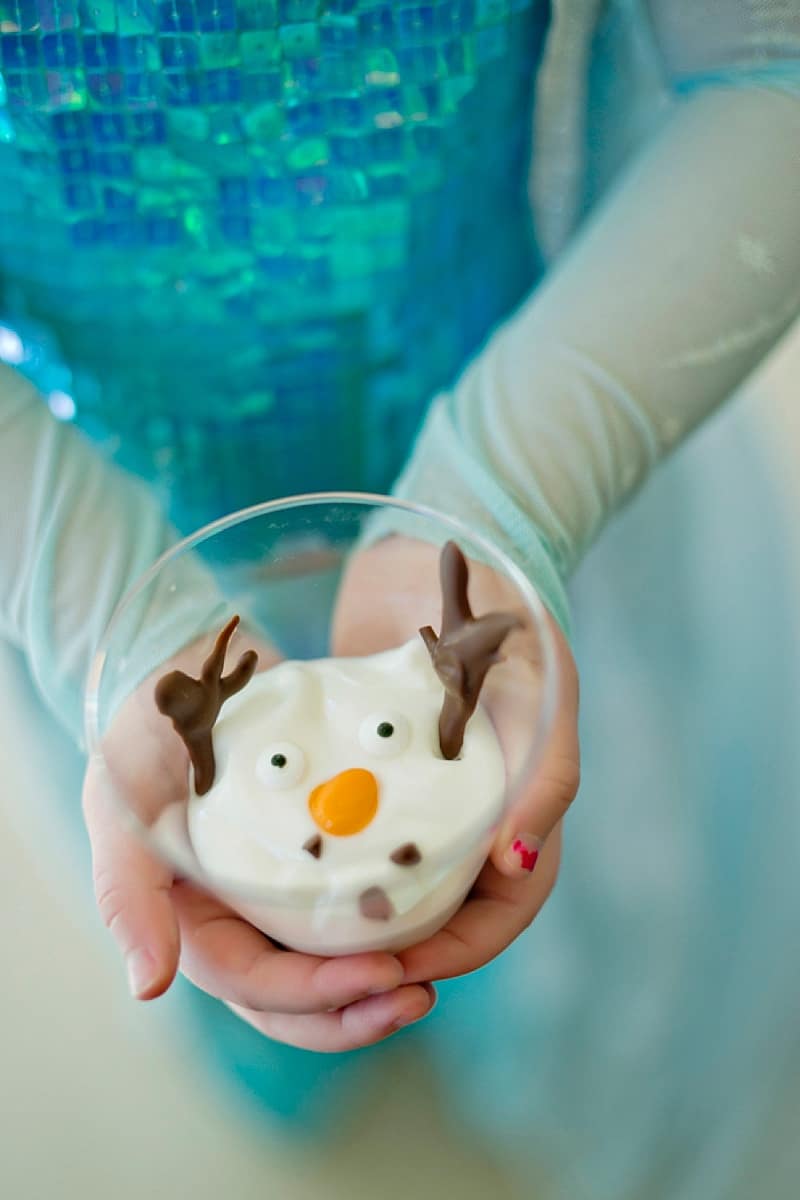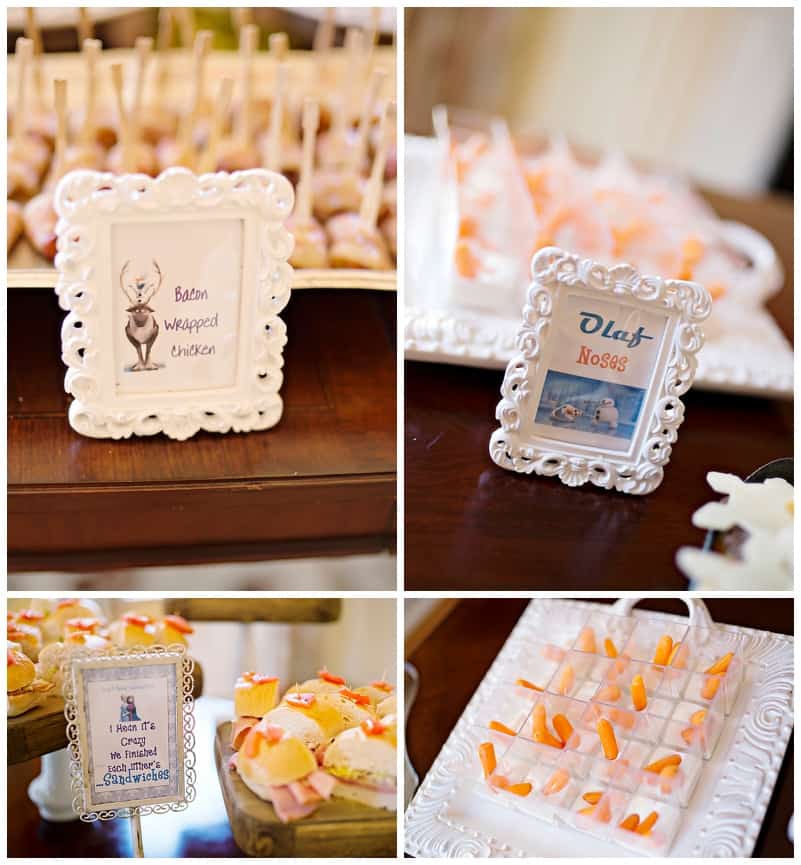 The gift table was a blue vintage vanity covered in beautiful glass details. And there were bags of marshmallows, pretzels, and chocolate chips that the children could make Olaf from. And to top it all off, a bouncy house to get rid of all of that energy!"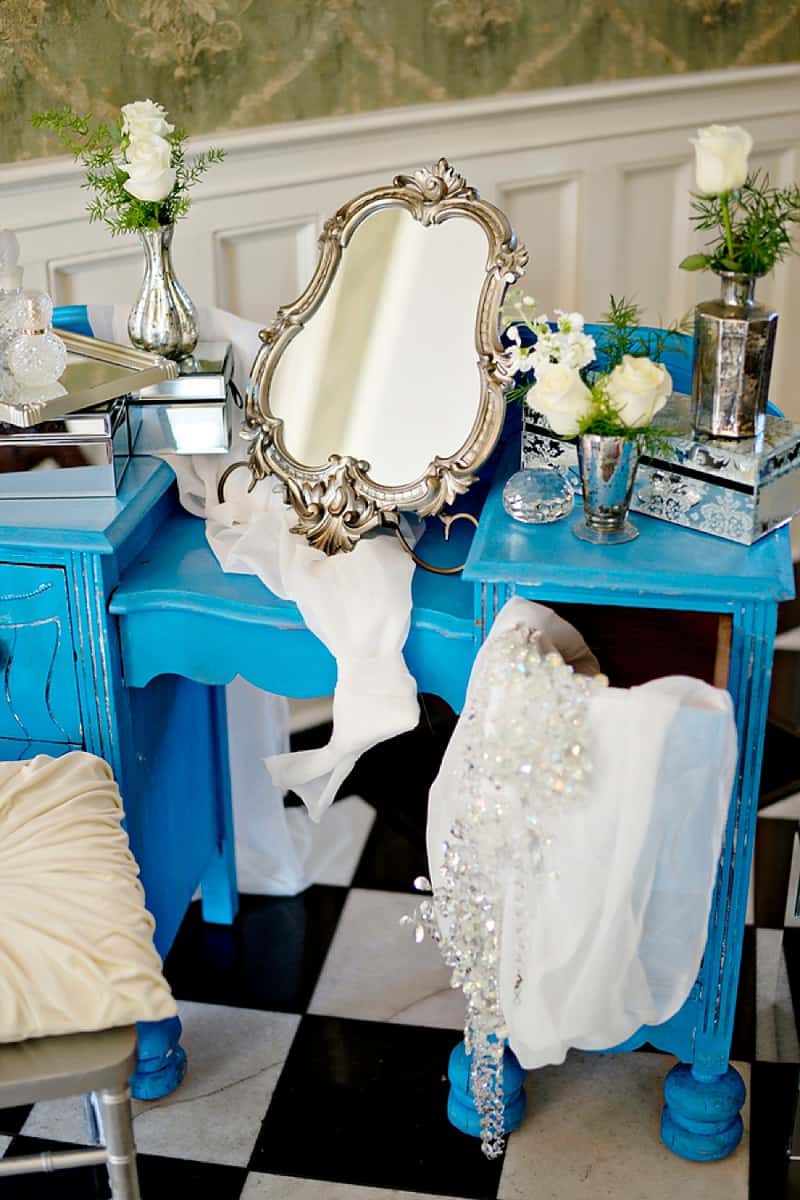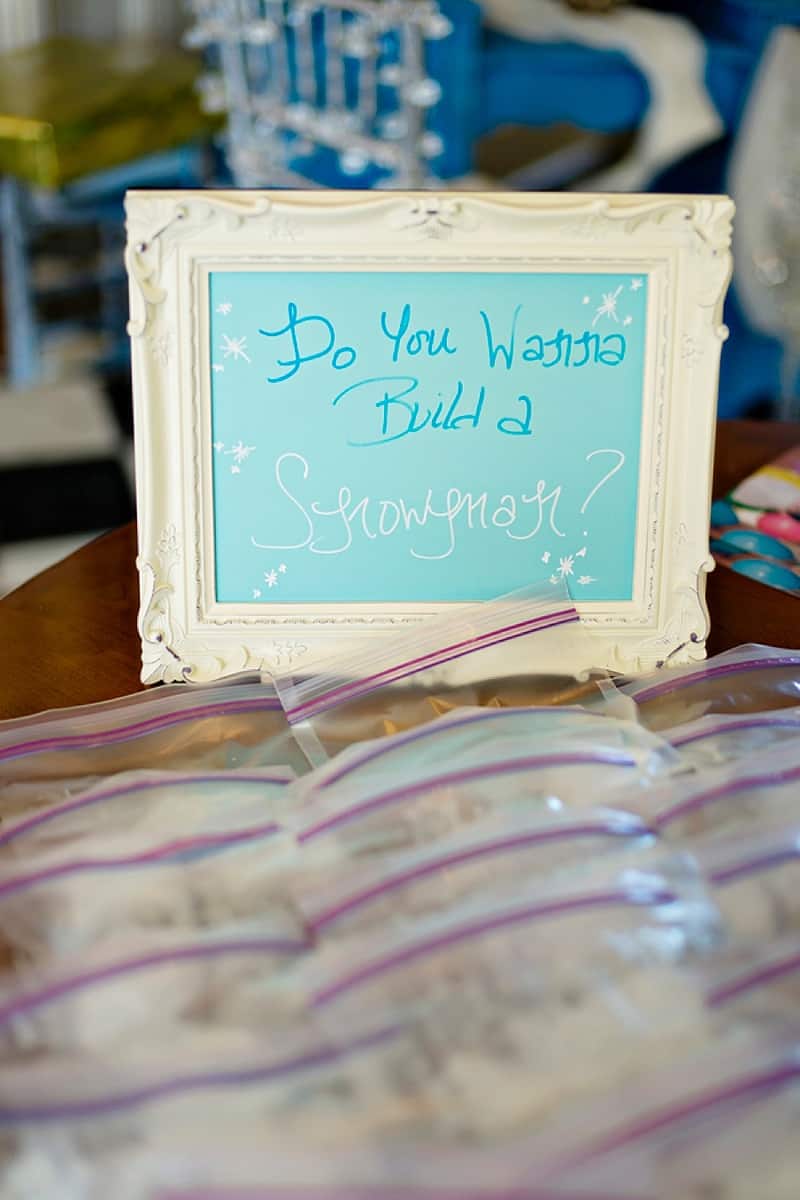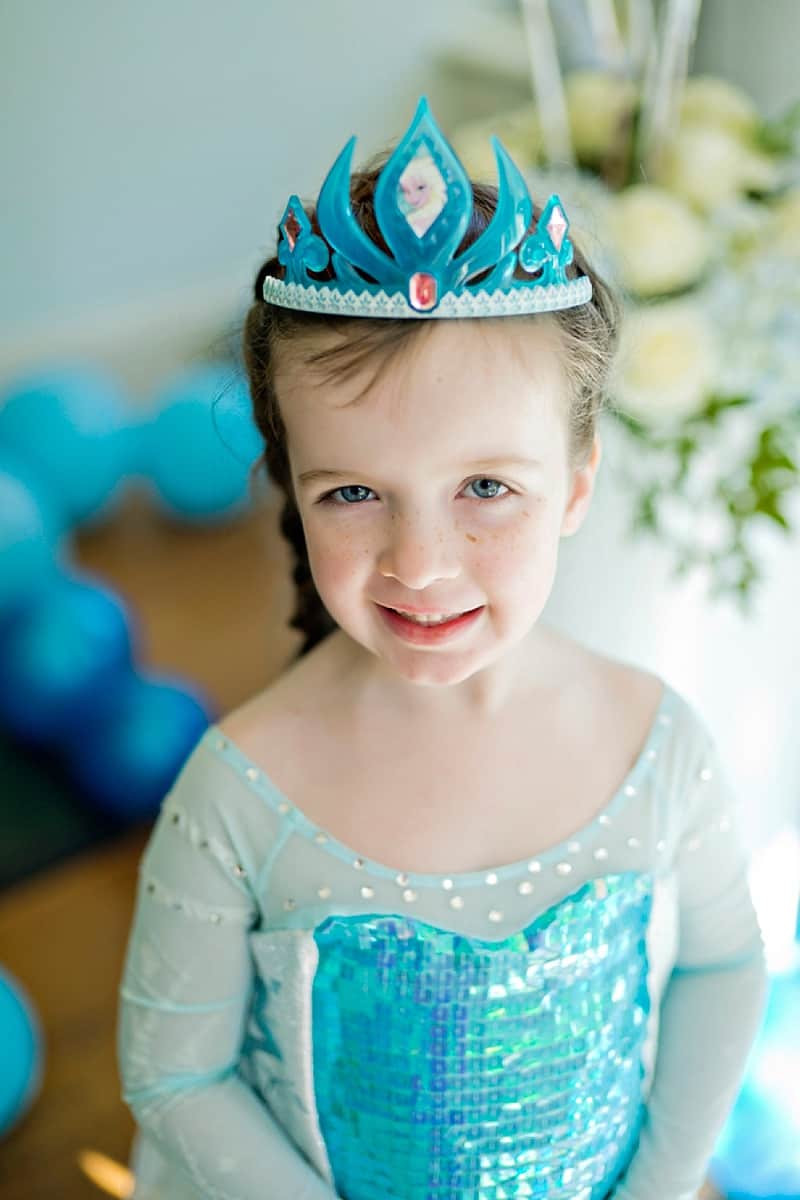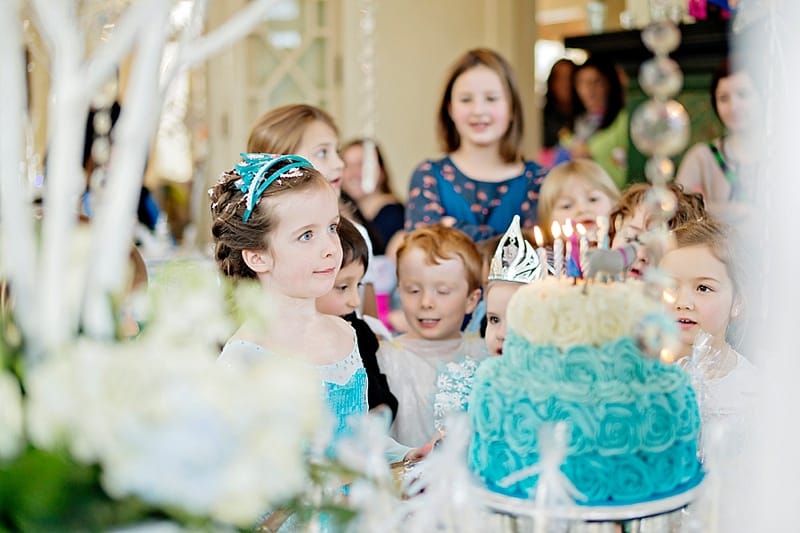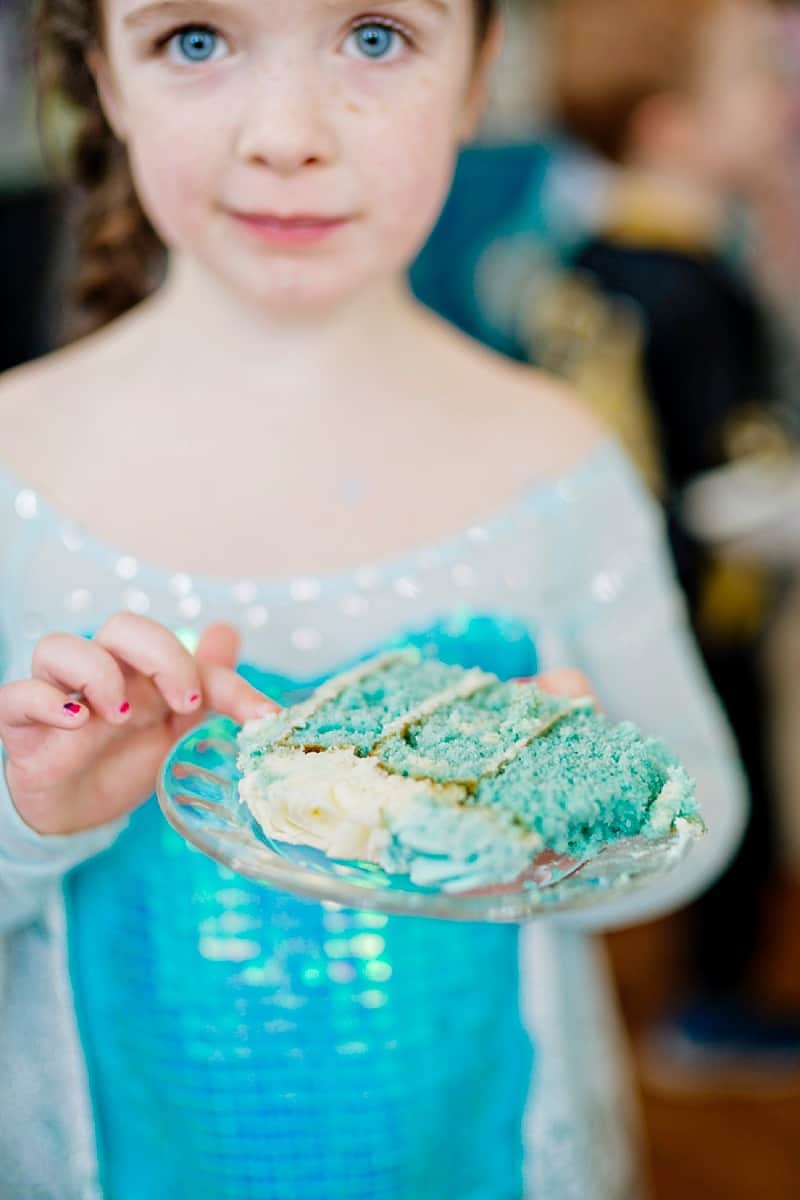 Isn't this the most spectacular Frozen party you've ever seen? Thanks for sharing all the magical details with us Zoe and mom! See full vendor list below.
Are your kids still into Frozen or have they let it go?
Vendors:
Photography | Andie Freeman Phtotography
Costume | Chasing Fireflies
Equipment Rental | Barrons Rental Centers
Cake Designer | Classic City Confections
Event Designer | Greg Hall and Company
Event Location | Hardeman Sams House
Caterer | Southern Sophistication Designs