You can try building your own cardboard play house if you're willing, but if you want a ready made house, there are some fun options out there like Little Play Spaces to help you out. The idea for Little Play Spaces was conceived after Kate, a mom, spent time "cutting, taping and painting lots of cardboard boxes" to make a play cafe. With Little Play Spaces, you can save yourself that time because their play houses are ready to go right out of the box (literally). These are spaces designed for 2-8 year olds and are sizable pieces. For example, the French Cafe version is 58″ tall, with plenty of space inside for setting up a little table.
The play spaces are beautifully illustrated on the outside with true to life details and conveniently fold up to stow away when not in use. Currently, three varieties are available: French Cafe, Beauty Parlor, and Castle.
Little Play Spaces cardboard houses ($79) can be purchased online here.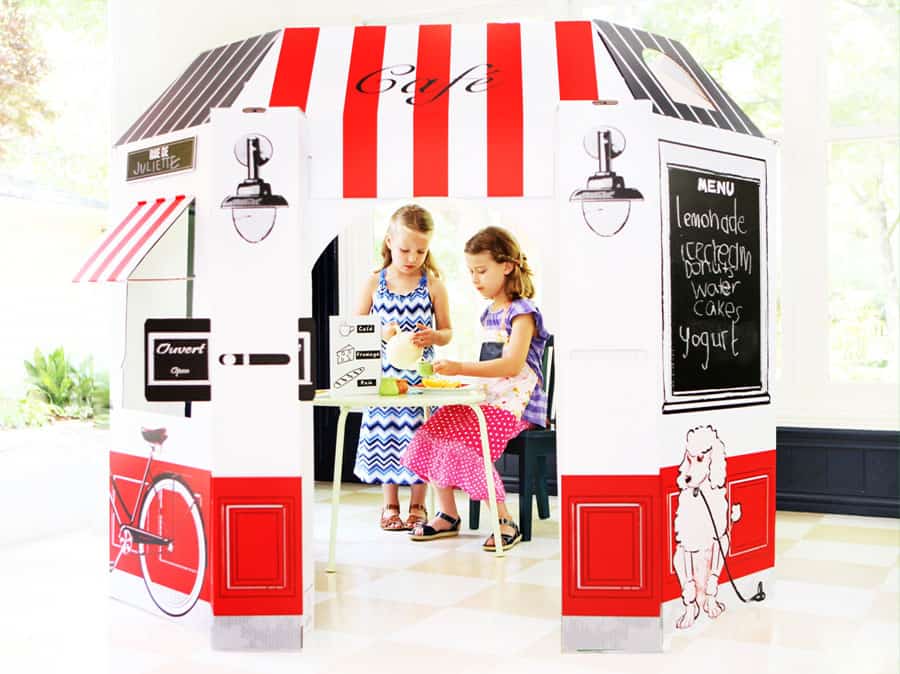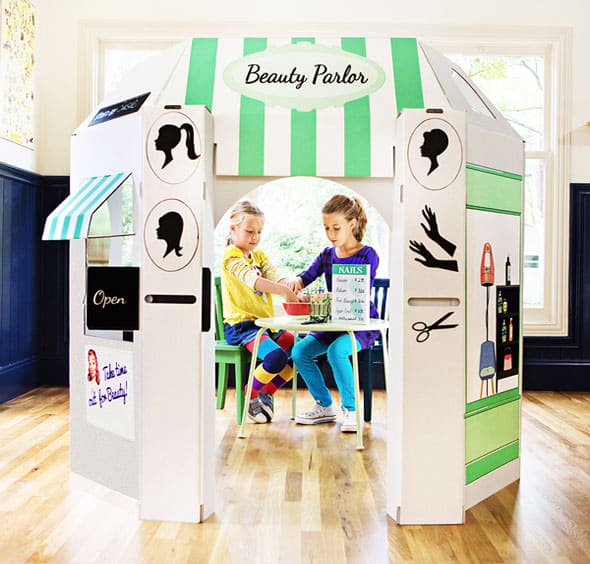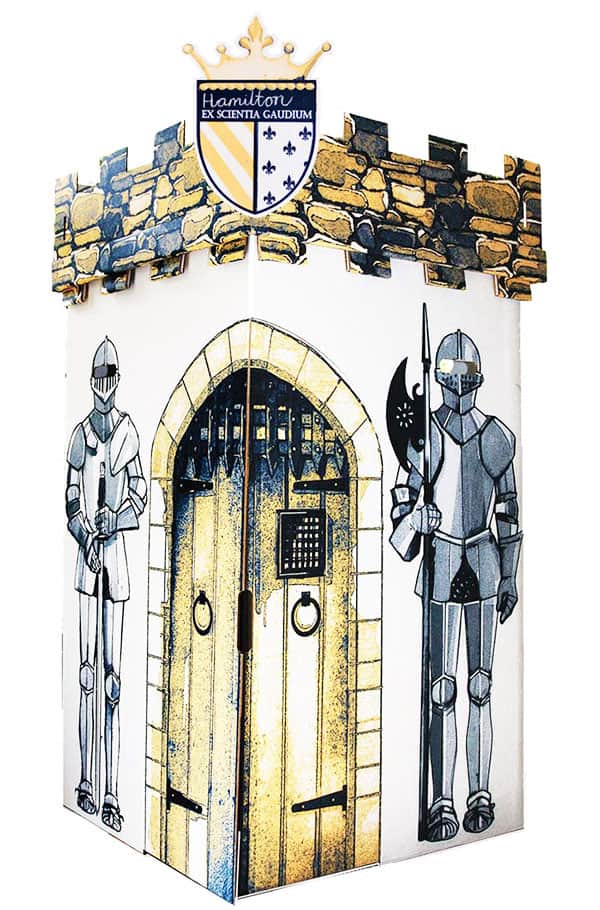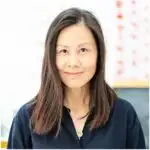 Agnes Hsu is a mom of three and has been inspiring parents and kids to get creative with easy activities and family friendly recipes for over 10 years. She shares her love for creative play and kids food to her 2MM+ followers online. Agnes' commitment to playful learning and kindness has not only raised funds for charity but also earned features in prestigious nationwide publications.