In the tech industry, a hack day (or hackathon) is a continuous block of time, typically a day but as long as a week, where computer programmers, designers and others collaborate on software projects. It's meant to be a fun, collaborative, productive exercise that gets multi-disciplined teams to work together.
Kids Hack Day takes a page from this book to create a kid-friendly version of the hack day. The team behind this concept is concerned about the lack of technology-related play in the traditional classroom, so Kids Hack Day helps bridge that gap. Kids Hack Day is a 1-day event where groups of both kids and adults collaborate to get hands-on with everyday items to create and invent different projects. Projects can range from making games out of cardboard, creating gadgets using electronics, and creating musical instruments out of fruit.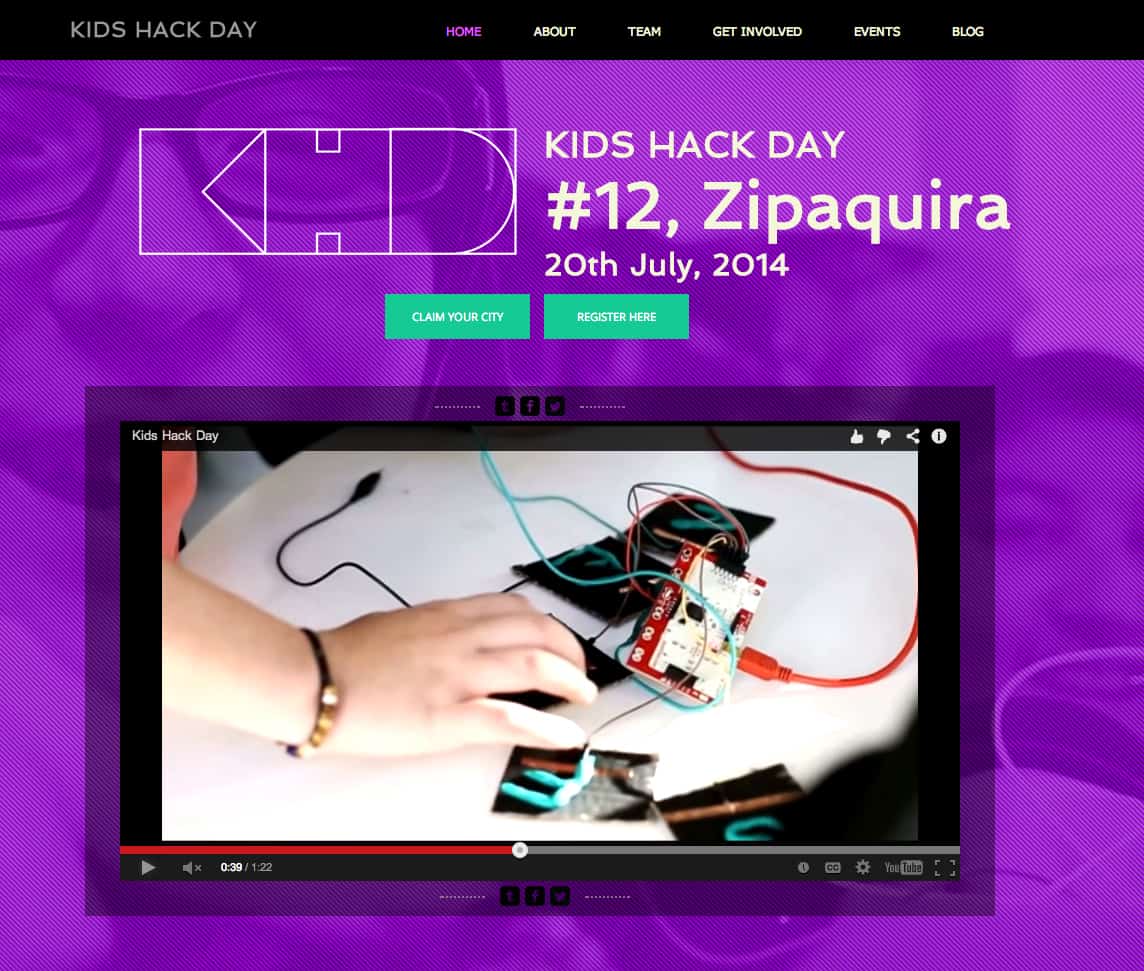 Kids Hack Days are organized in various cities around the world, so you can see if there are any happening in your area. If you're even more motivated, you can be an organizer of a Kids Hack Day in your local area and be a part of this movement.
Learn more at Kids Hack Day.