I've been doing a lot of child-led based activities lately since my daughter (6) is at the age where she is excited to come up with her own creative ideas. These stamped flower cards are something she recently thought up on her own as Thank You cards for Teacher Appreciation week, Just stamps, markers, and good thick paper are all you need to create beautiful thank you cards from the kids for anyone special.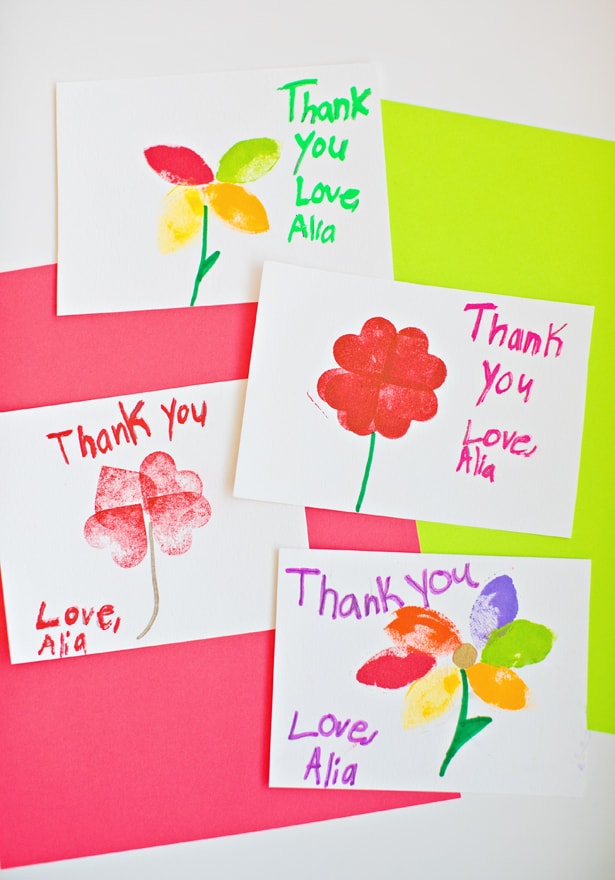 Kid-Made Stamped Flower Thank you Cards – Materials:
– Various stamps and stamp pads (we used a combination of ones we've made and these cool rainbow stamps pads that also look like petals)
– Pencil, markers
– Thick paper (I suggest using watercolor paper so the ink absorbs well) We cut one page into four pieces to make 4 cards.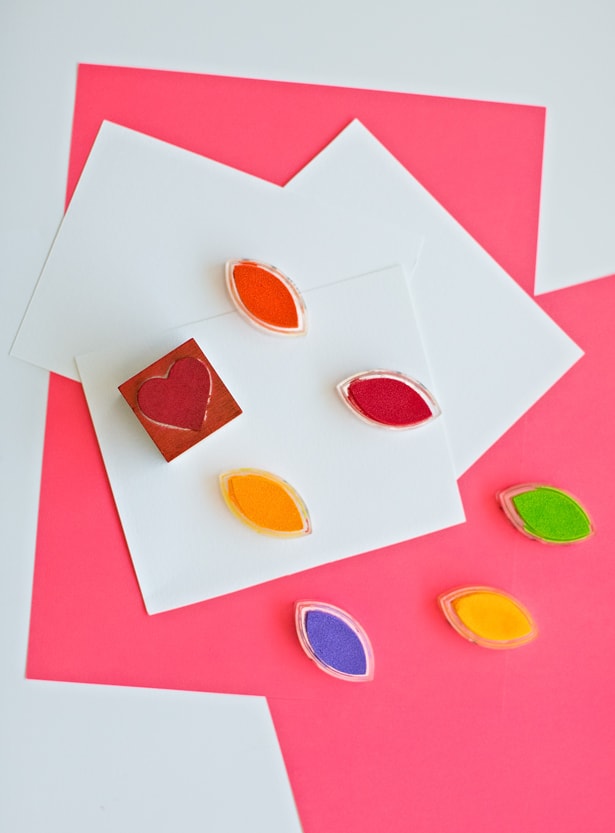 Instructions:
Lay out the materials and let your child have creative freedom to stamp flowers and petals on her own. You'll be surprised by what they end up creating! My daughter wanted to write "Thank you' in pencil first and then trace over using markers. You can go opt to skip over the penciling in first.
Beyond making flowers (which is what we chose to do here) you can use any shape stamps and think about creating fun characters out of them. Our rainbow inkpad resembles flower petals along with our handmade heart stamps so we went with that. Geometric shaped stamps would be a good starting point to doodle in cute animal shapes. The fun part is exploring the possibilities with your child.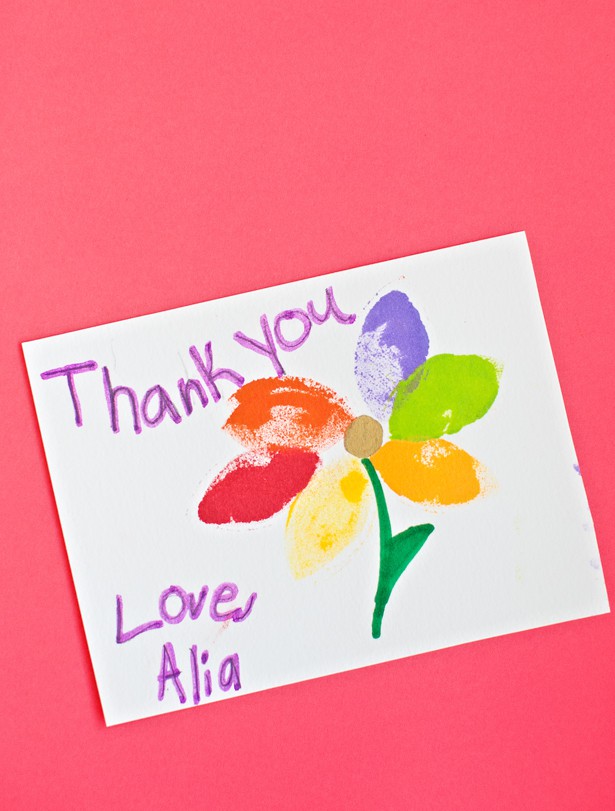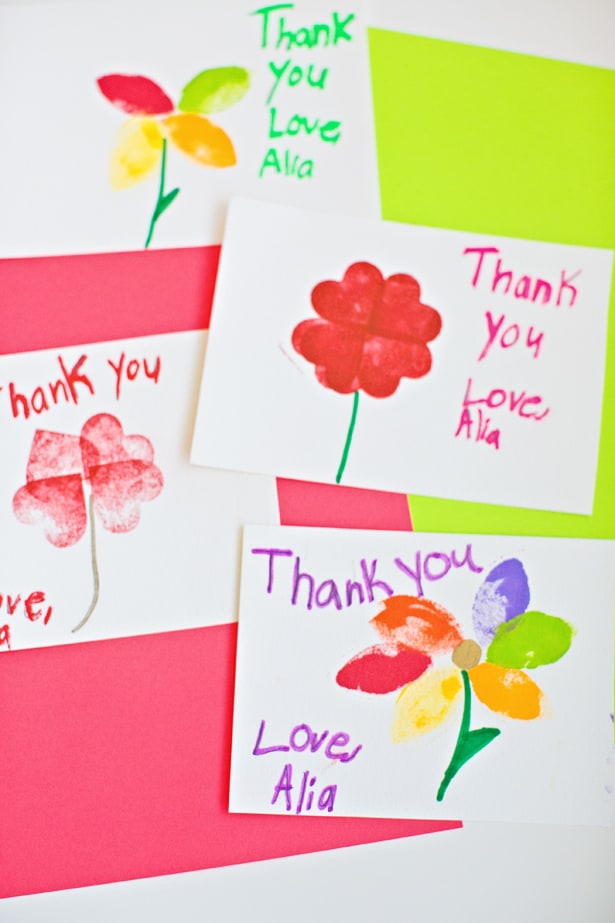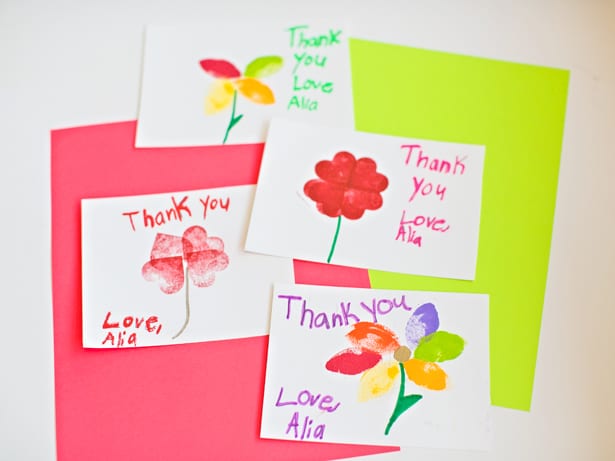 What are your favorite ways to make handmade cards with the kids?
Check out more creative ideas for kids here!
______________________________________________________________________________________________________

Disclosure: Some of the links in the post above are "affiliate links." This means if you click on the link and purchase the item, we will receive a small affiliate commission. Regardless, we give our promise that we only recommend products or services we would use personally and believe will add values to our readers.