This week I discovered Miss2 loves gingerbread! We skipped naptime and had a baking afternoon; and by baking, I mean eating; as I am sure more of the gingerbread dough went into her mouth rather than into the oven.
Following this we made some textured, aromatic paint with the left over gingerbread spices! I can assure you the house smelt very festive with all the spices hanging about!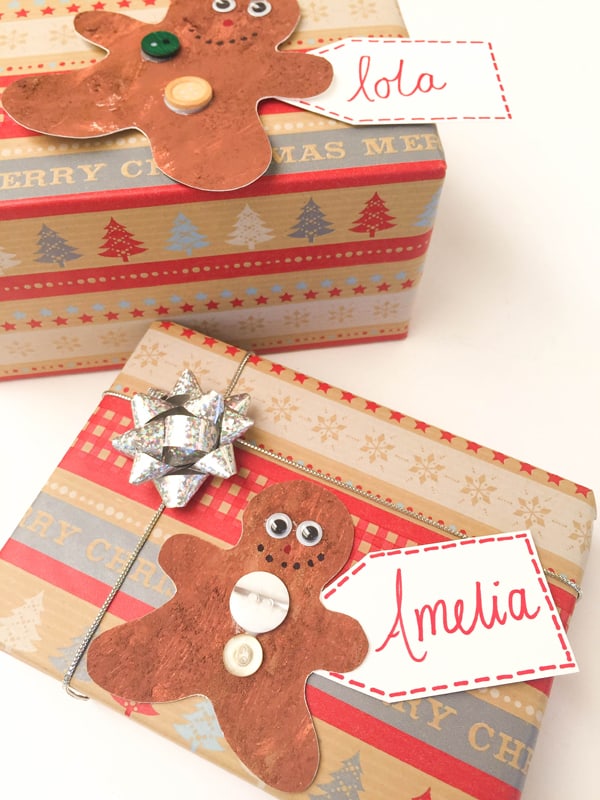 With Christmas being just 2 weeks away, we have been busy buying, making and wrapping gifts for our family and friends! Every gift needs a cute tag, so I helped Miss2 turn her scented paper artwork into gingerbread tags!
To make Gingerbread Scented Gift Tags, you need;
Paint Materials
Brown paint
¼ teaspoon ground cinnamon
¼ teaspoon ground ginger
¼ teaspoon ground nutmeg
Nametag Materials
Cardstock
Buttons
Googly eyes
Markers
Scissors
Clear dry glue
Gingerbread Cookie Cutters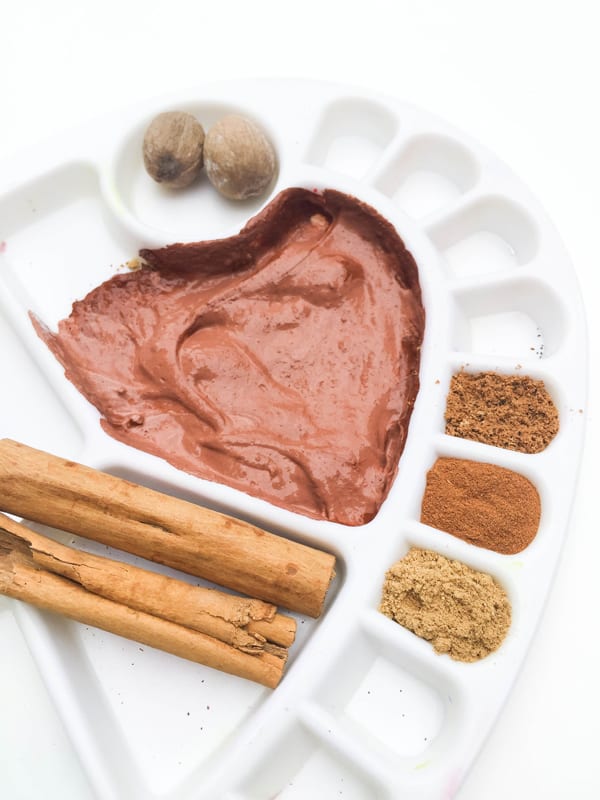 Instructions
Combine cinnamon, ginger and nutmeg with paint & mix well. Add more or less depending on how fragrant your paint is.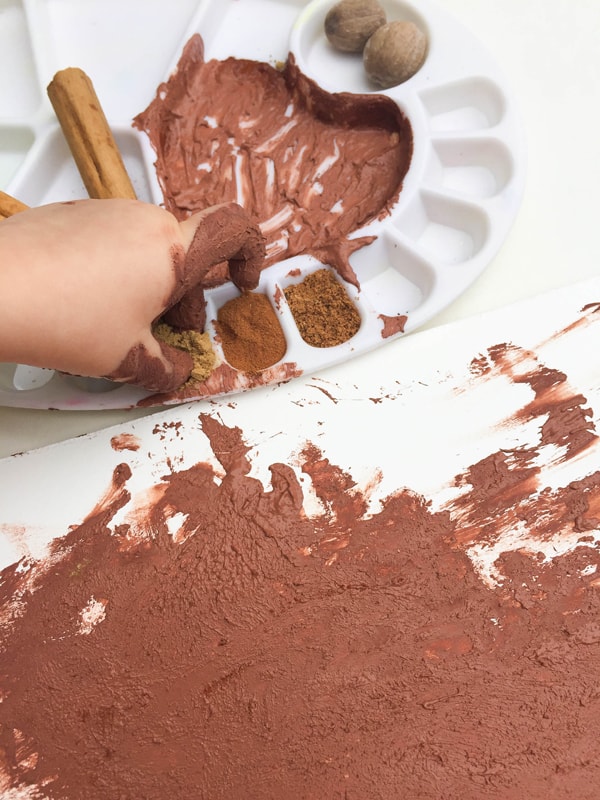 Get painty! To add another sensory element to the activity, Miss2 used her hands to scoop big handfuls of paint & wipe it across the paper. I also added an extra scoop of each spice to our paint palette to rub on after painting and enhance the smell.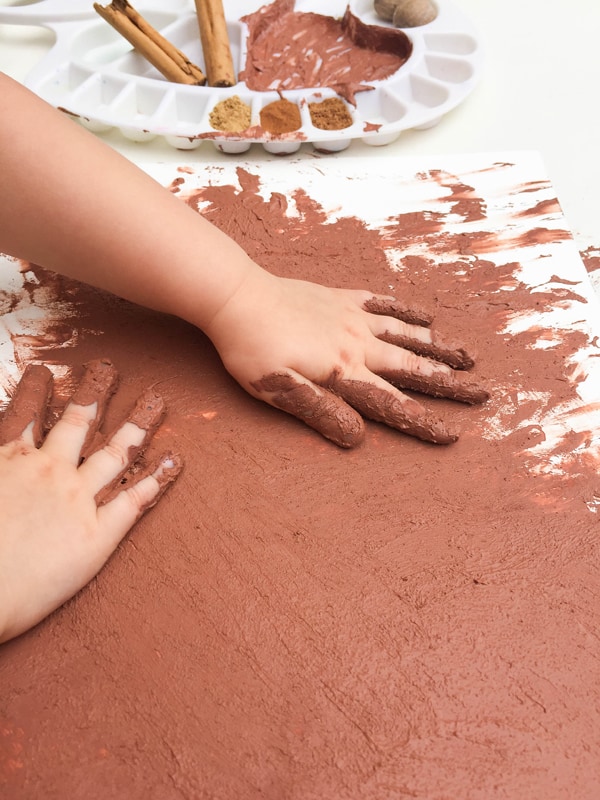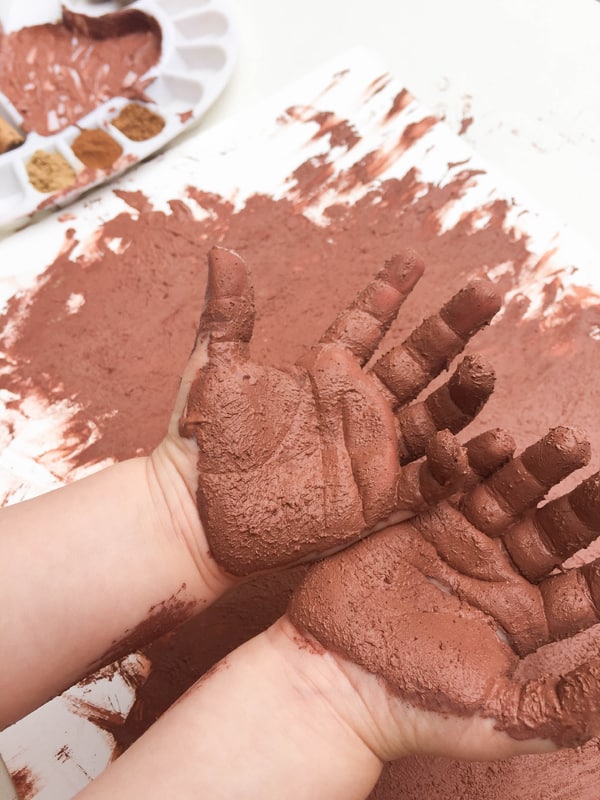 Once the paint is dry, flip over to the reverse side and trace around a gingerbread cookie cutter. Alternatively you could use a printed template.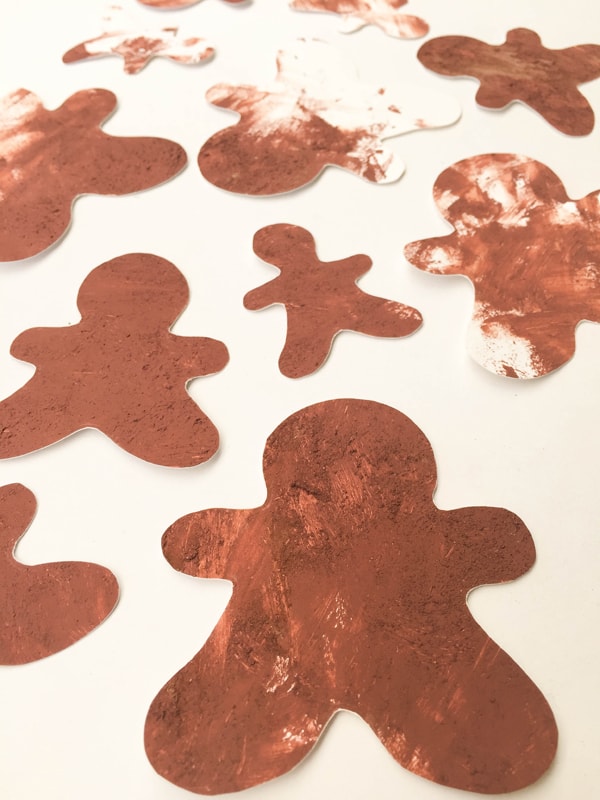 Glue on buttons & googly eyes, and allow to dry.
Finish your gingerbread men with a smile & nose using markers.
Write the recipients name & a message on the back of your gingerbread man or add an extra tag & attach to your gifts!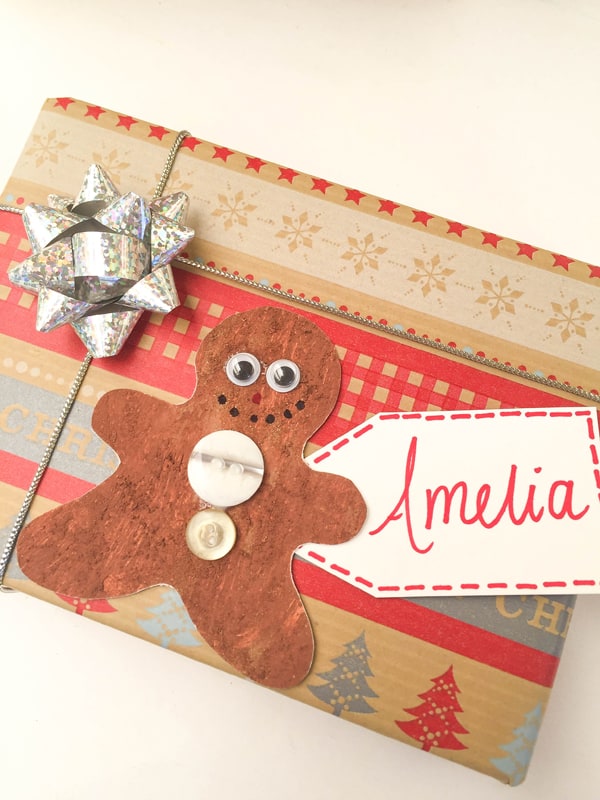 Give your gifts a personal touch with these easy, yummy-smelling gift tags! And why not whip up another batch of Gingerbread Men to add to your gifts as its highly likely these tags will make your recipient hungry!
Do you make your own gift tags? Share your ideas in the comments below!
Wishing you a safe & very Merry Christmas!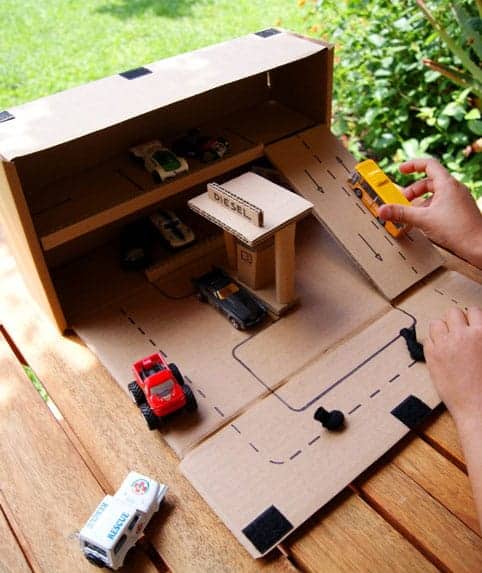 Olivia is a career Nanny & craft extraordinaire from Sydney, Australia. She shares her passion for children & creativity by providing simple arts, crafts & activities full of learning opportunities. Her aim is to encourage & inspire you to be creative with your babies, toddlers and preschoolers! You can find more from Olivia at www.acraftylivingcom or follow her on Facebook & Instagram at @acraftyliving!