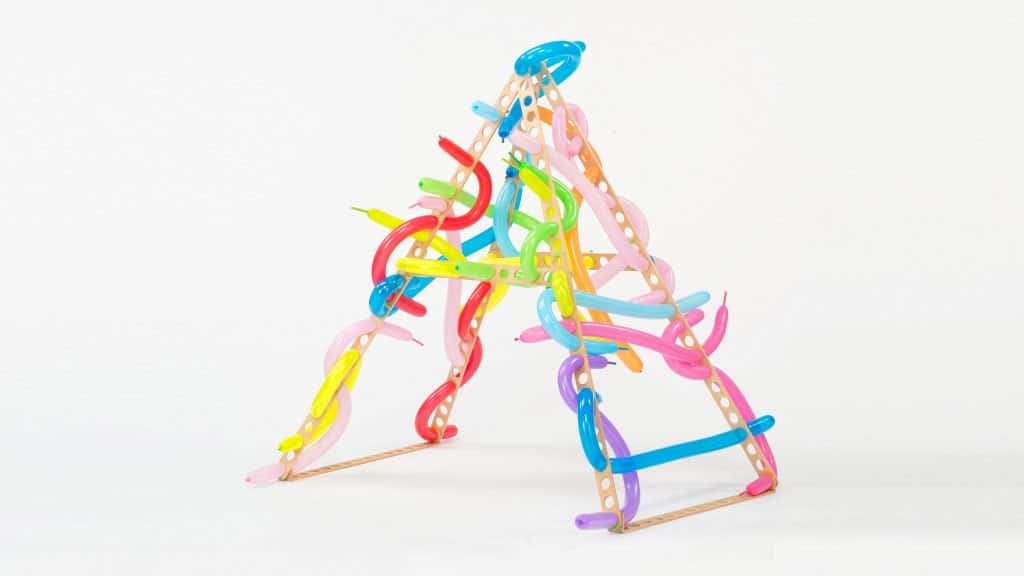 What's the newest trend in children's furniture? Furniture assembled with bright, playful balloons as fasteners!
The adorable, colorful furniture designed by Kingston University graduate Fern Toynton is easy to put together. You'll get an Inflate Kit, which includes beechwood slats with holes ready to be fastened together with elongated balloons. When the balloons are used as fasteners, they create joints, allowing furniture to be assembled and used for its children creators.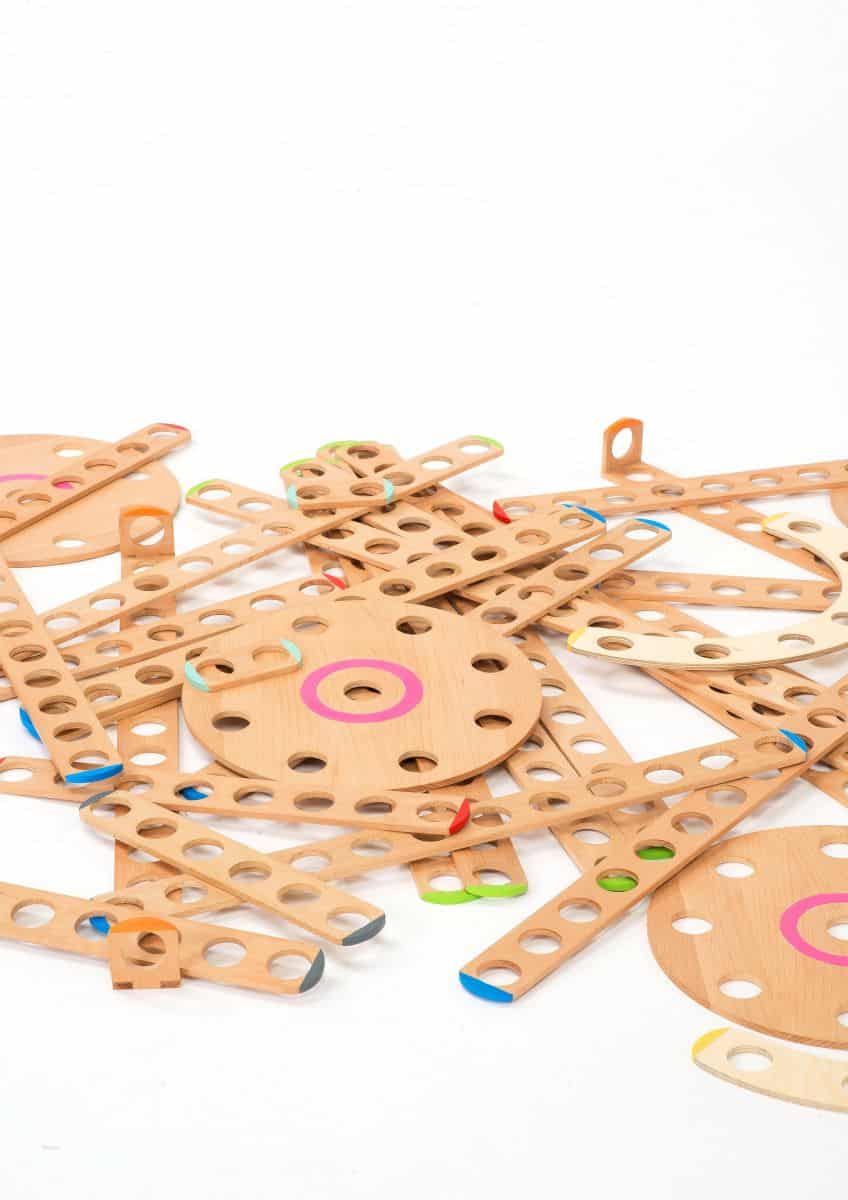 Fun, and flexible, let your future mini engineers and designers try the Inflate Kit to create their own unique chairs or other items that can adjust as they grow. These innovative, fresh designs are perfect for older children to create with the help of others, whether it's an adult or another peer.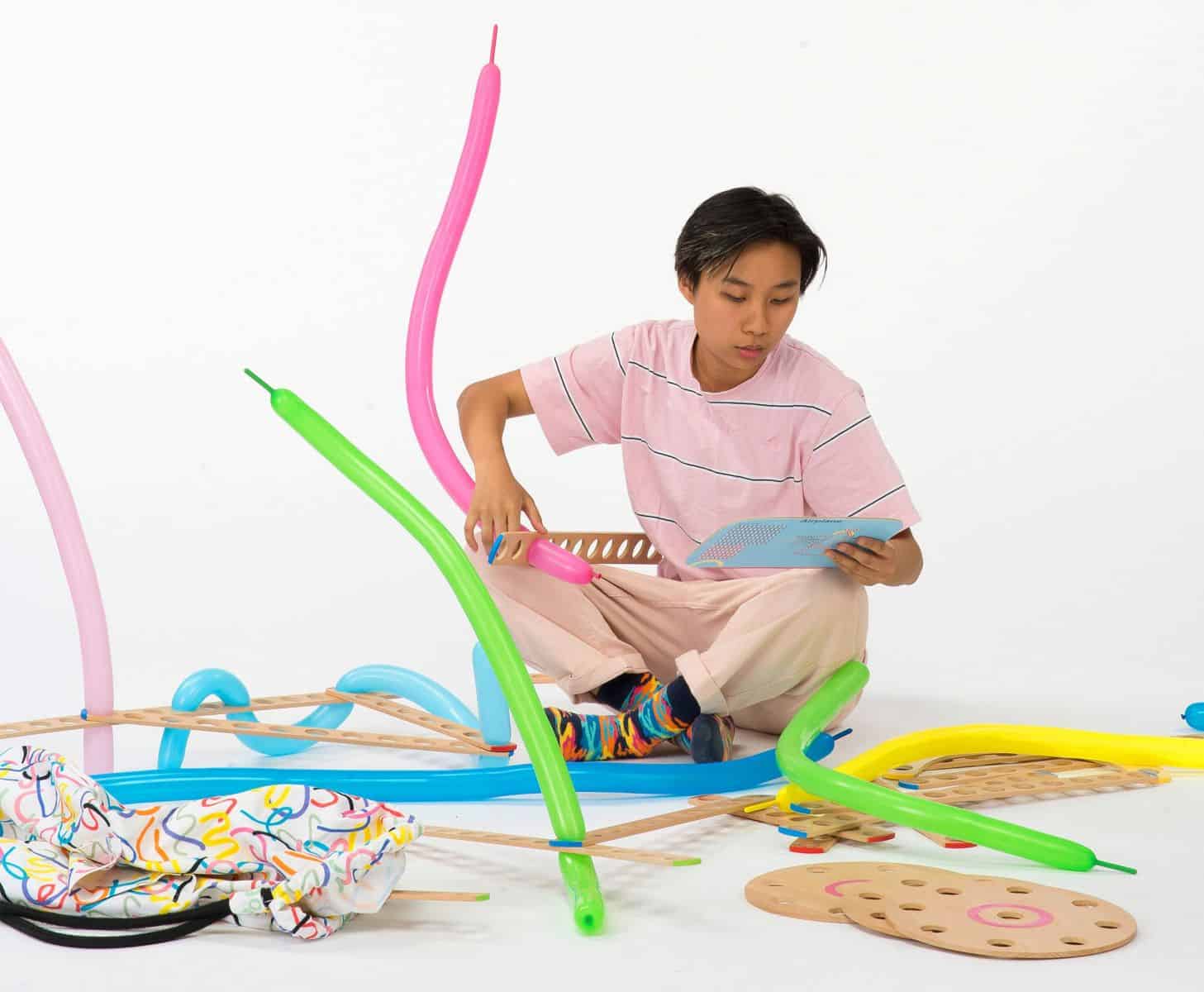 Not only does the kit inspire creativity; it's also meant with collaboration in mind. The future of children's furniture may seem like it's up in the air, but it's really just full of air. . .from balloons!
(h/t Dezeen)