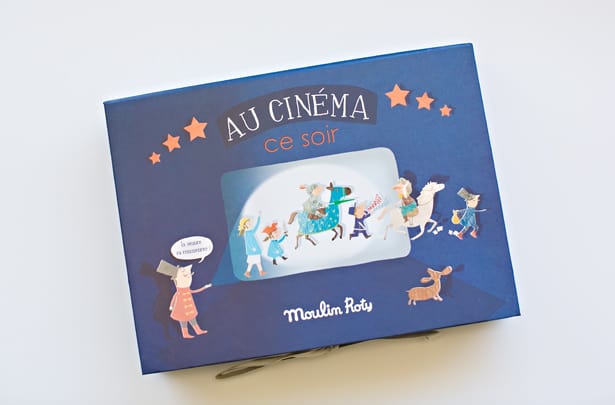 My kids have a fair amount of toys, many given to them from past birthdays and events, but when it comes to ones I choose for them, I admit I can get pretty picky about which ones end up in our toy bins. I've realized over time that quality far surpasses quantity in terms of which toys get plenty of play. I've also found that my kids gravitate towards high quality toys that offer a wider range of imaginative play than one-dimensional toys that are popular just for the season.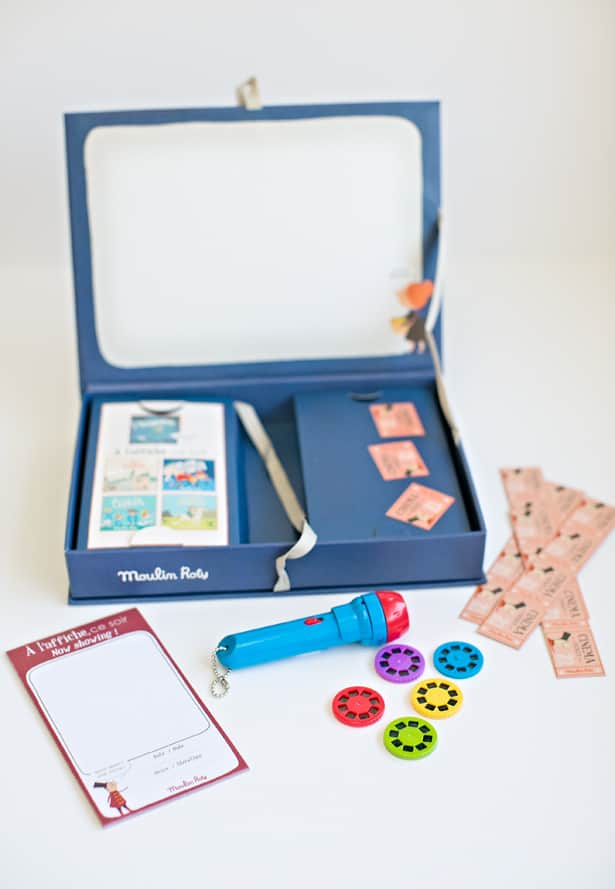 This is why I tend to look for independently made toys that are creative and made with good quality materials. Bonjour Petit is one of my favorite children's online toy store that offers just the right mix of unique and well-made toys for children ages 0-6+. As an example, they are currently the exclusive carrier for French toy brand Moulin Roty, a heritage European brand that's been in the toy making business for over 40 years. All of Moulin Roty's toys carry a few similar characteristics – they're whimsical, playful, made with quality European materials, and bring imagination to life.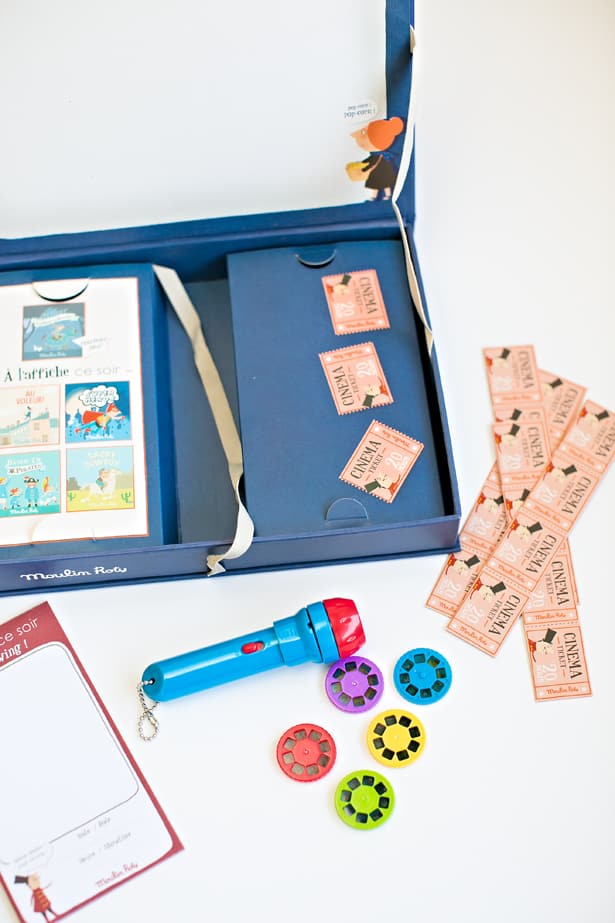 I had a chance to review Moulin Roty's award-winning Cinema Box recently with my two children (age 4 and 6). As we head into summer, this cinema box is the perfect toy for inspiring movie nights with the kids right at home. Perfectly suited for ages 3+ and ideal for little ones who are are still somewhat timid at watching big screen movies outside the home (as my kids are).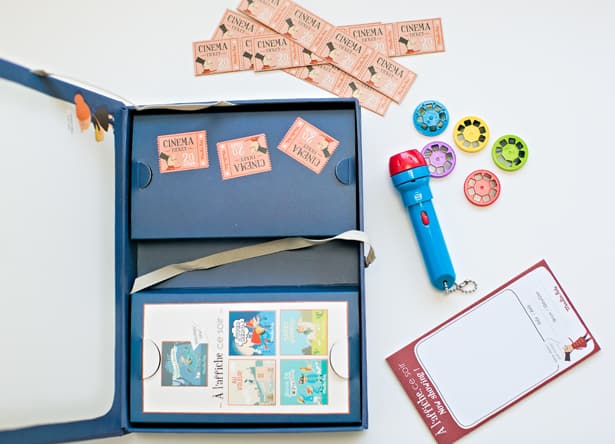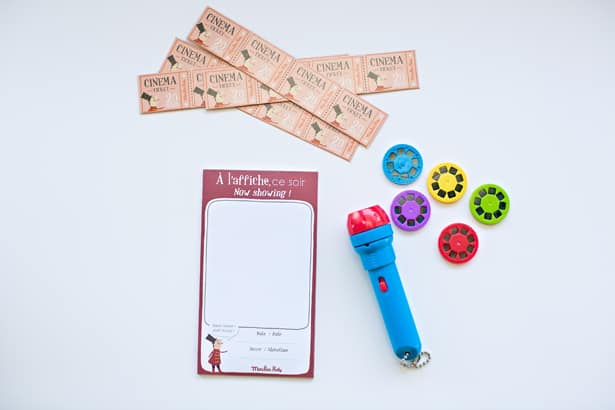 The cinema box is a neatly packaged and portable movie theater system kids can easily operate. The box opens up and features a "screen" and comes with authentic movie ticket stubs, a notepad to record movie showings/times, and a unique flashlight that shines 5 color-coded movie screening disks.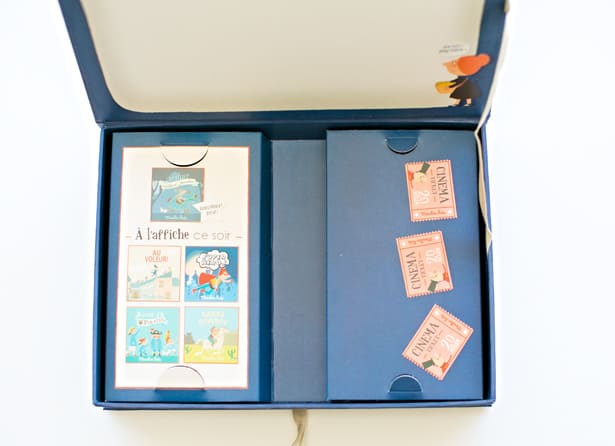 The illustrations on the box are reminiscent of Moulin Roty's whimsical French Renaissance influence with playful characters and French old-time movies. Five short films are available with timeless themes children can relate to such as superheroes, cowboys, pirates, King Arthur and bandits.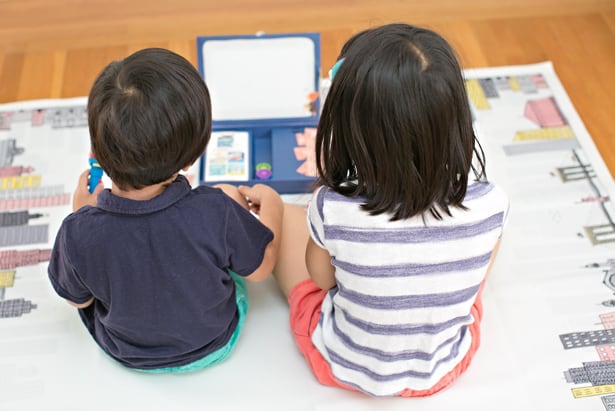 What I like about Mouln Roty's Cinema Box is the instant plug and play features. As soon as we opened up the box, my kids knew just what to do with it – from inserting the disks, to making the stories flicker on the screen. They had fun quickly learning that adjusting their distance from flashlight to screen affected how wide and sharp the image could appear.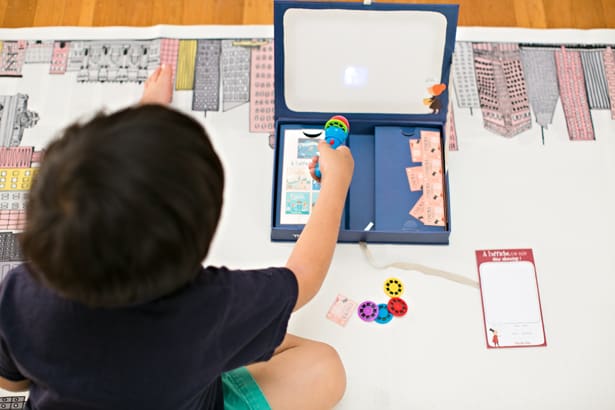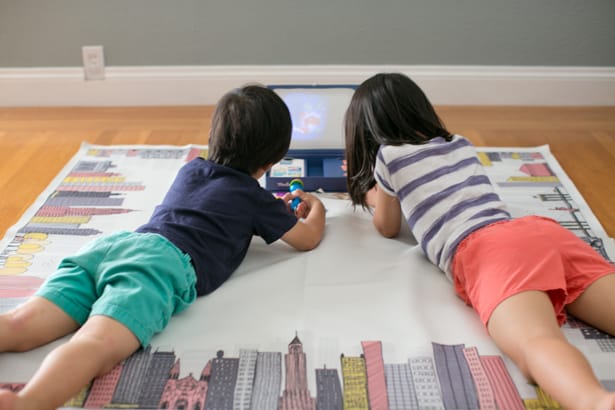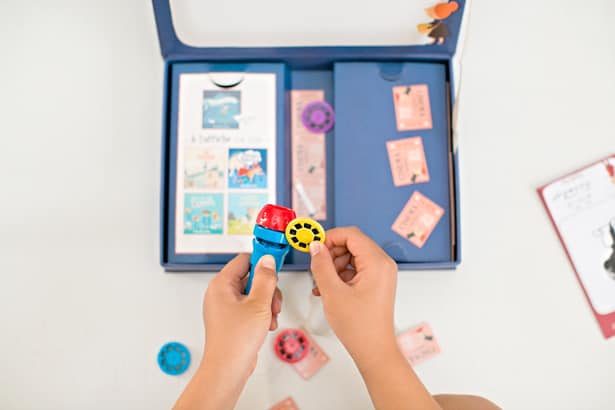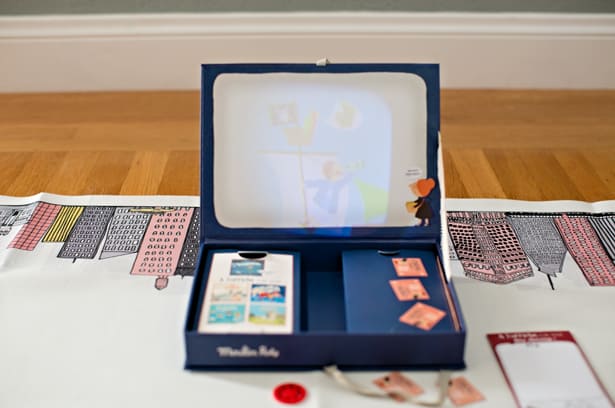 I love the "silent movie" type of screening which leaves this toy open-ended for your own creative story telling you can narrate or jot down. The ticket stubs are a cute and authentic touch to the whole cinema experience.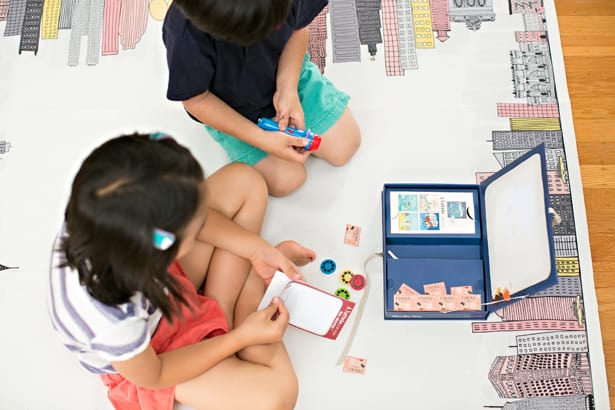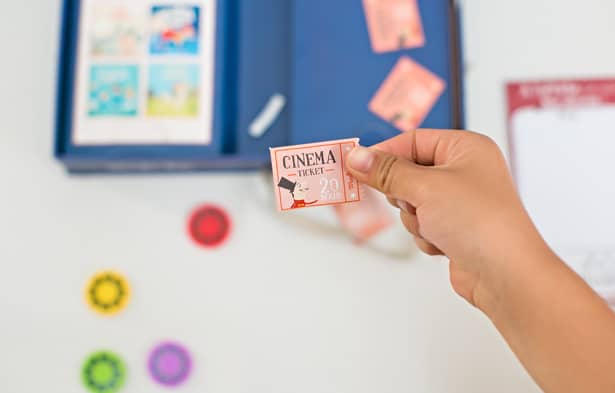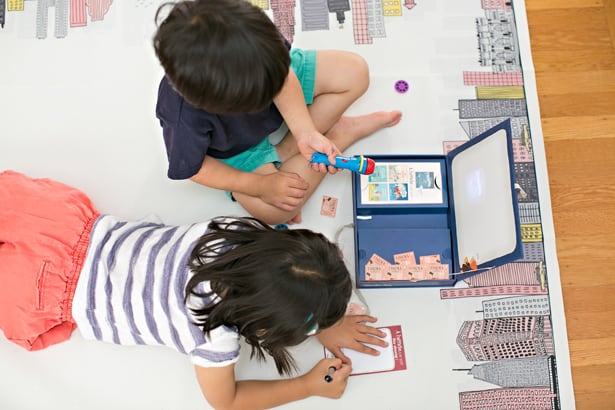 The nice thing about the Cinema Box is that you don't have to use the screen that comes with the box, although this feature makes it a great portable toy. My kids had a blast shining the flashlight and reels of film on their bedroom wall during bedtime. This made the whole movie experience magical for them as they watched the playful stories camped out right in their own bed. Sort of like a mini make-shift drive through theater.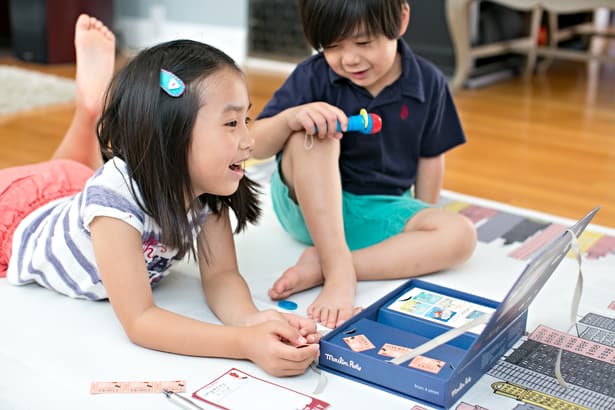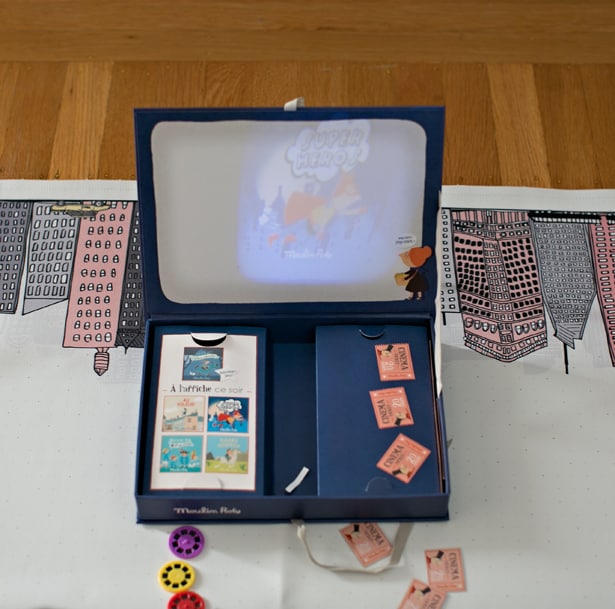 If you're looking for a creative gift that keeps kids entertained and fascinated along with inspiring imagination, I would highly recommend Moulin Roty's Cinema Box ($39.90) which can be found in Bonjour Petit's online store.
The good news is that Bonjour Petit is giving a 10% discount code off any purchase from their shop! Enter code HELLOWONDERFUL at checkout. Expries 7/22/15. Aside from the Cinema Box, they carry an exceptionally curated selection of well-crafted, independent toys from Europe.
Thank you to Bonjour Petit for sponsoring this post. All opinions expressed are my own.