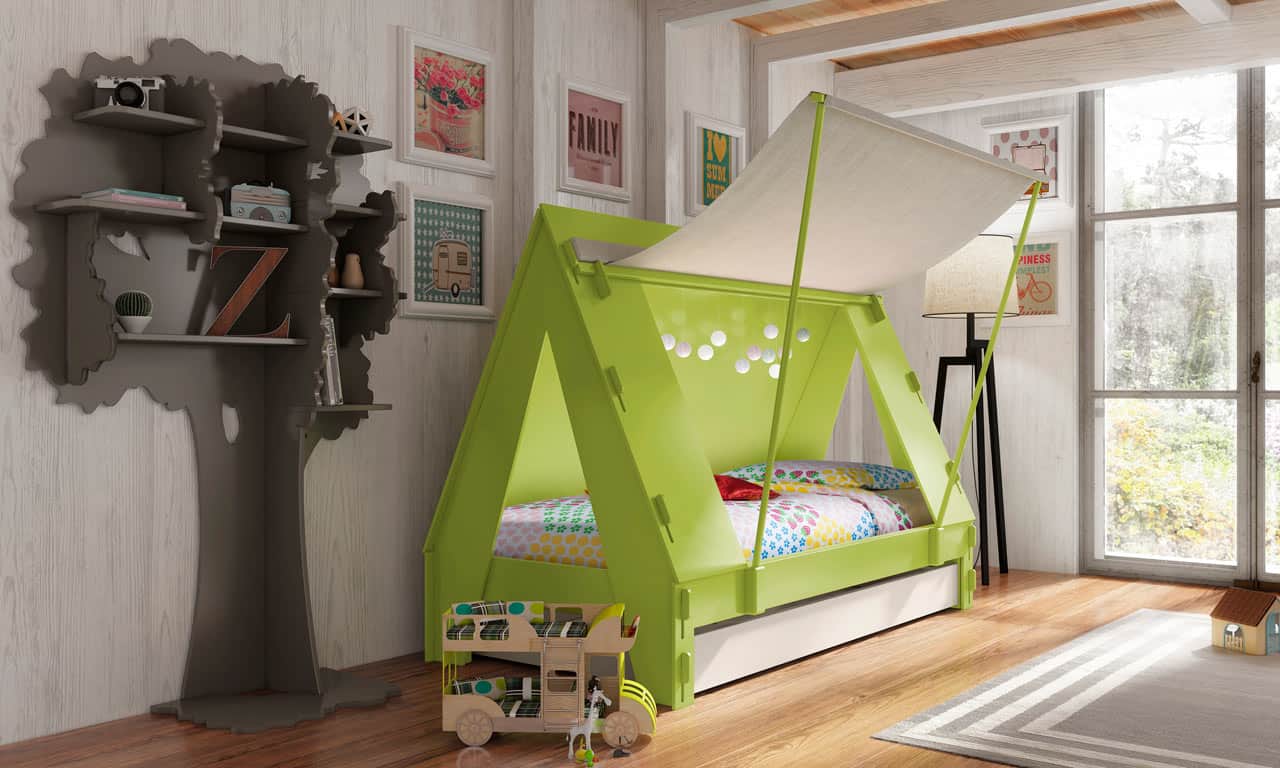 These magical beds from designer Mathy By Bols offer more than a good night's rest. They function as built-in playhouses and imaginative nooks for kids to cozy up to a book, go indoor camping, or climb a tree.
Offered exclusively on Cuckooland, these whimsically designed beds are offered in a tent, camper or treehouse style.
The Cabin Tent bed rolls up with a cloth canvas to play keepout from when you want a cozy retreat to yourself.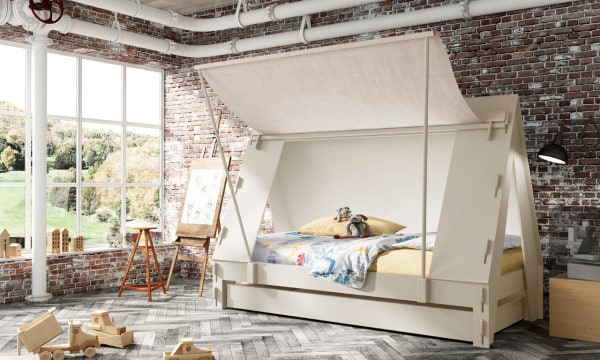 The magical Treehouse Bunk is perfect for siblings or overnight guests with a loft style design that can also house your child's favorite books and toys.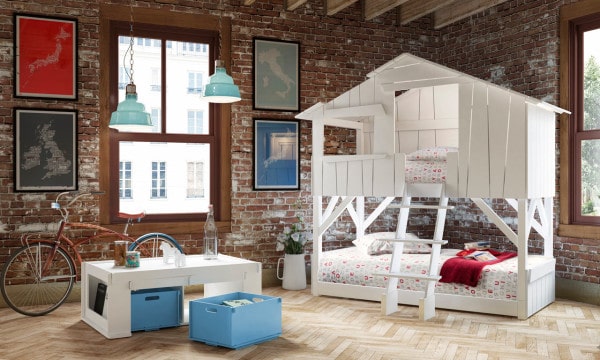 My favorite is the Caravan Bed which resembles a camper. It's the equivalent of tiny house living for kids, with built-in bookshelves in the interior.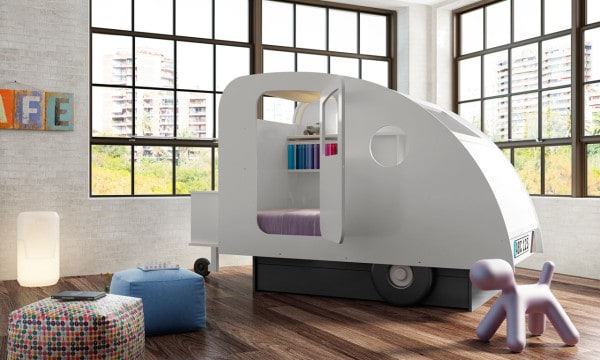 Check out all the imaginative bed designs over on Cuckooland.
(h/t Design Milk)
(All images via Cuckooland)