The iimo is the combination of Japanese design paired with European manufacturing which results in one beautifully designed tricycle. Awarded a Kids Design Award in 2010 for its approach on a childhood staple, the slight retro inspired iimo trike is not only pretty to admire, but is also paired with many functional features.
What makes the iimo different than many tricycles that I've seen are the removable accessories that allow your child to grow into the different stages of the iimo. For example, when your child is very young, there are a few parts that you can use to help them: the push handle allows you to both push and steer, the safety bar keeps a child safely in the seat, and the foot rests allow your child to sit in the tricycle and have a place to rest their feet without peddling.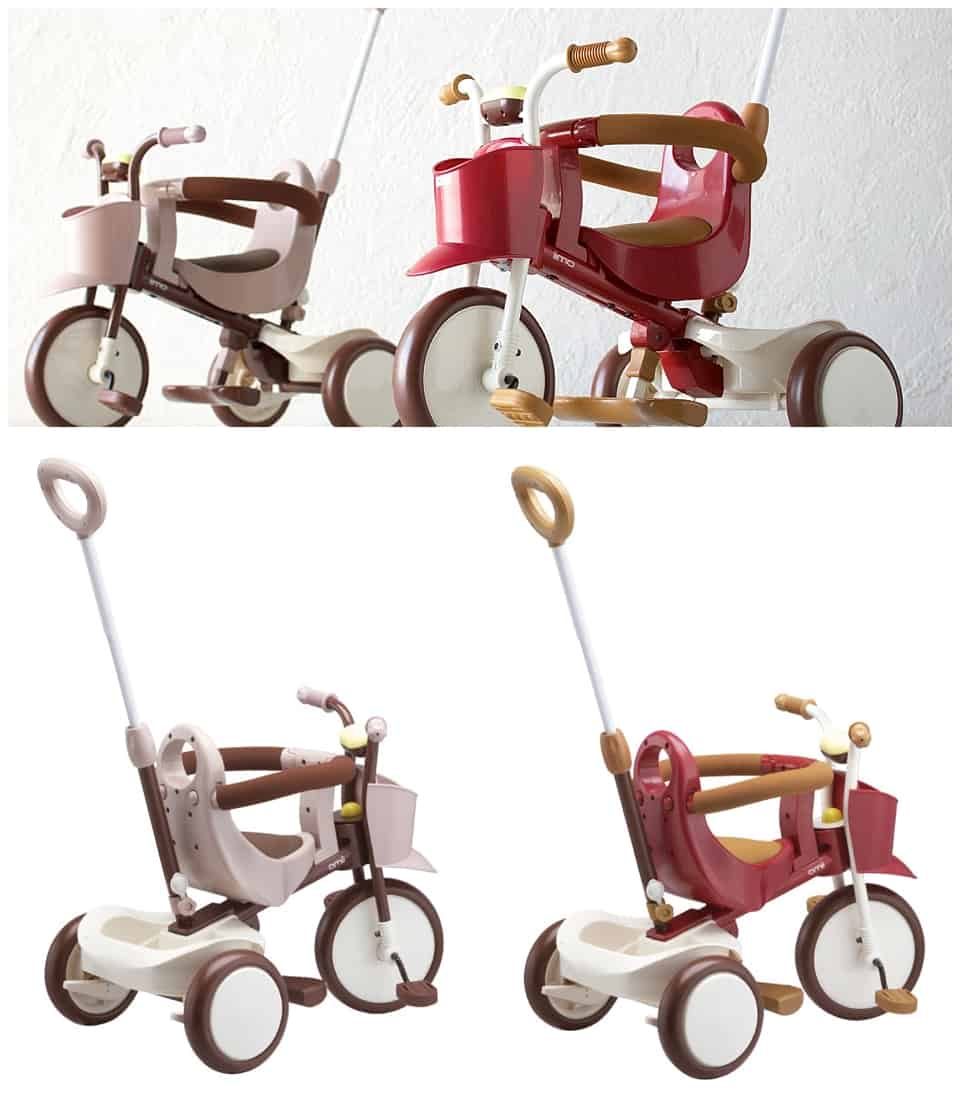 A few other details like a front and back basket for carrying special toys and companions and a back wheel lock to lock the tricycle in place round out the thoughtful features which make the iimo special.
The iimo tricycle can be purchased online and is available to ship to the EU, US and Canada.