Last year Halloween, I made a couple of Piñatas and they were a hit with my niece and nephew literally because it took many "hits" to get these guys cracked open. They had so much fun whacking these Piñatas to get the reward inside and I had a lot of fun making them.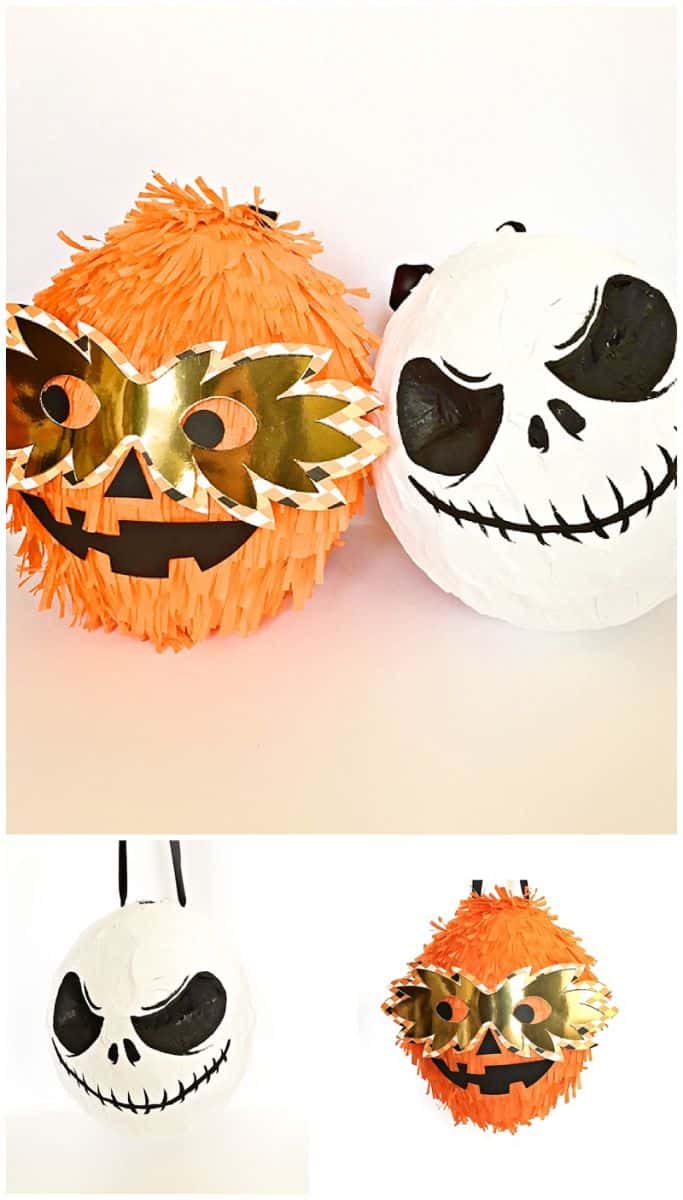 Fun DIY Halloween Piñatas – Materials:


âÂÆ' Balloons

âÂÆ' Newspaper

âÂÆ' Tacky glue

âÂÆ' Foam brushes

âÂÆ' Tissue paper

âÂÆ' Paper bowls/cups

âÂÆ' Scissors

âÂÆ' Ribbon

âÂÆ' Hole puncher

Step 1. I first prepared a glue and water mixture in a large plastic bowl. I added about 1 part glue to 2 parts water. Tacky glue is great because it dries very strong. I then cut up some strips of newspaper, I prefer them more rectangular than super long, about 2″x4″.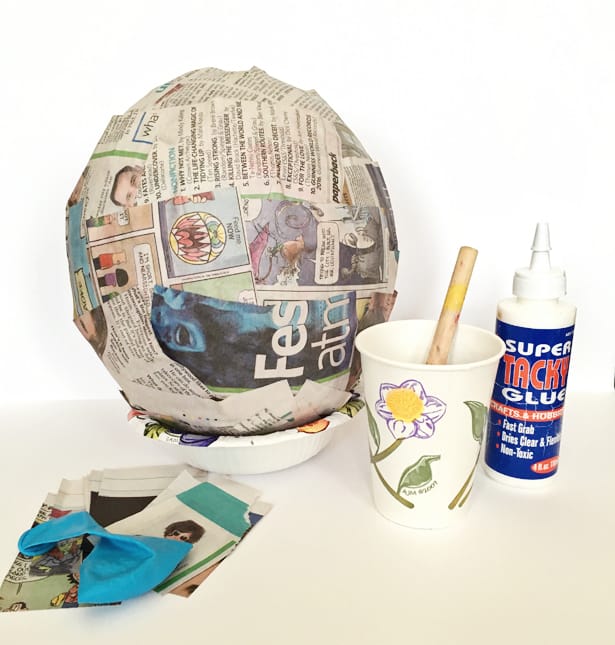 Step 2. Place your strips of newspaper into the glue and water mixture making sure each piece gets saturated. Be careful not to tangle up your strips. Blow up your balloon and start placing on your strips. I added two layers of paper, you don't really have to wait for the first layer to dry to add the second. I found that placing my ballon in a paper bowl helps keep my piñata from rolling away. Keep a hole at the top to add candy later on.

Step 4. Once your piñata is dry, about 24 hours, you can add a layer of tissue paper. For this I painted on the glue with a foam brush then placed the tissue paper rectangles on top, similar to adding the newspaper layers. Then I brushed on a little glue on top of the tissue paper to seal it.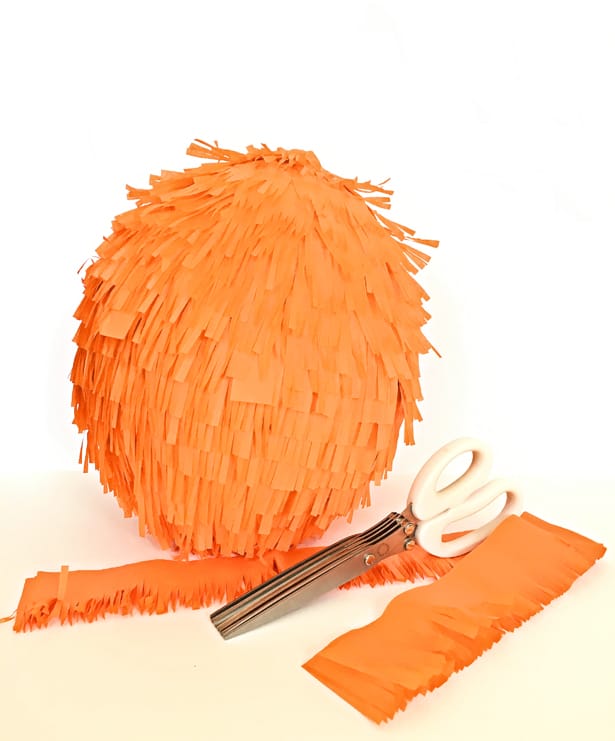 Step 5. I cut 2″ strips of tissue paper. I left the paper folded, as it comes in the packages and just lopped off 2 inches from the top, this made it so easy to then fringe my strips with the shredding scissors. Glue on the fringe strips starting at the bottom and making your way up overlapping as you go.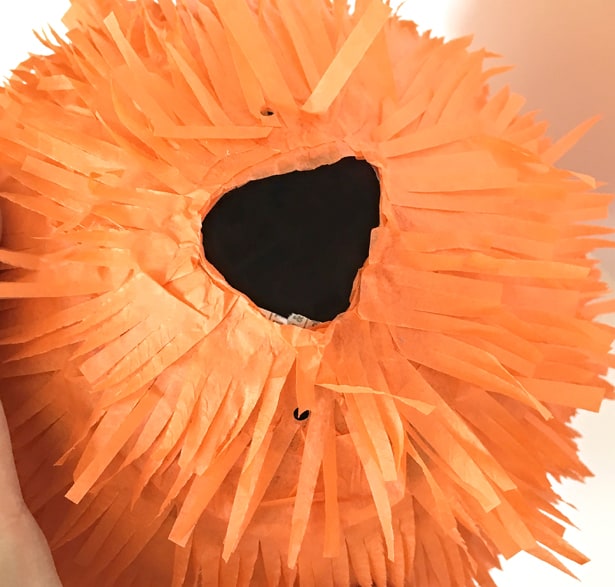 Step 6. Puncture two holes at the top with a hole punch and string your piñata. You can cover the hole at the top with some tissue paper. Add embellishments or even paint your piñata however you like.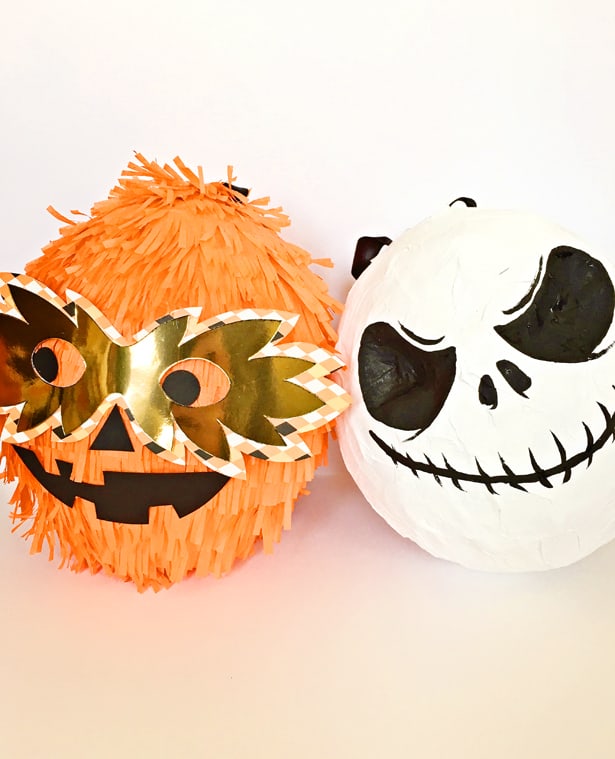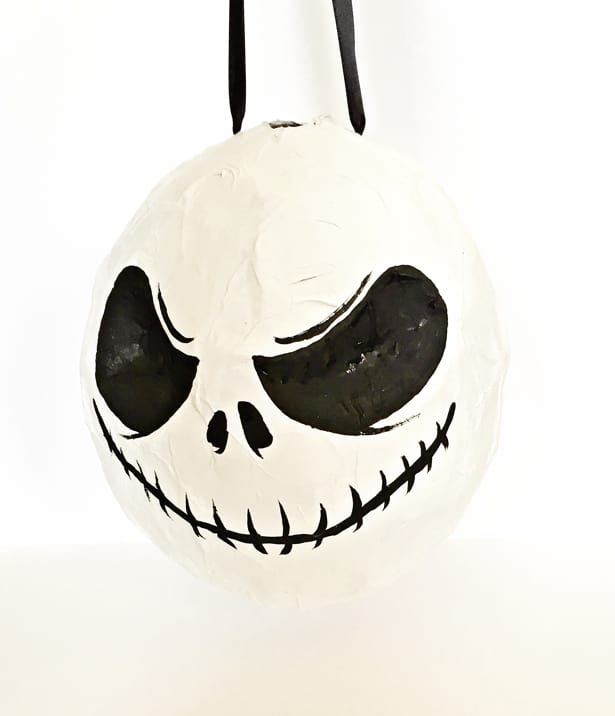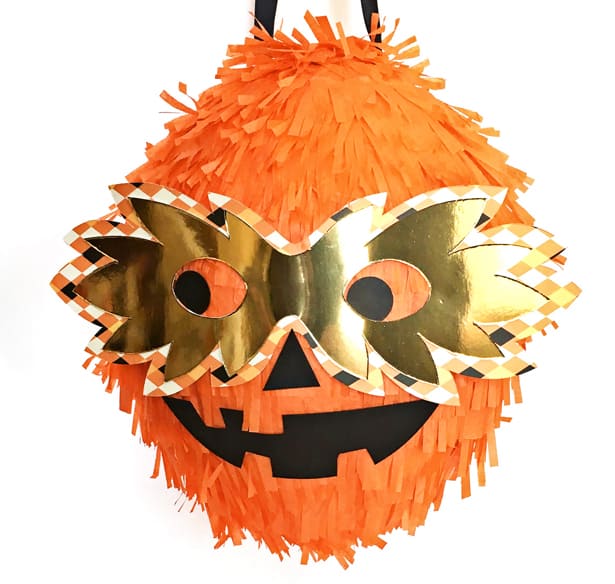 What are some fun ways you celebrate Halloween with the kids?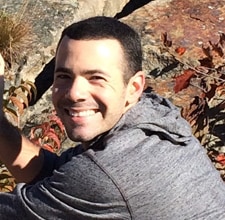 John Lavelle is an artist and art teacher who loves working with all things paper – cardstock, cardboard, foam board, tissue paper, and of course toilet paper tubes. John graduated from the School of Visual Arts with a Bachelors degree in cartooning and earned his Masters degree in Art Education.
Over the past few years, John has been working with young individuals who have ASD, which constantly keeps him on his toes and who are the inspiration behind the creative projects he prepares for their daily art classes. You can follow his latest projects on Instagram.