We've featured innovative design company Puj before, founded by parents Katie and Ben Richardson, who brought a modern and functional twist to bath time. They've done it again with their new Phillup Kid Cup. Dubbed the "first hangable kid cup" this attractive glass makes it easy for kids to help themselves to a glass of water.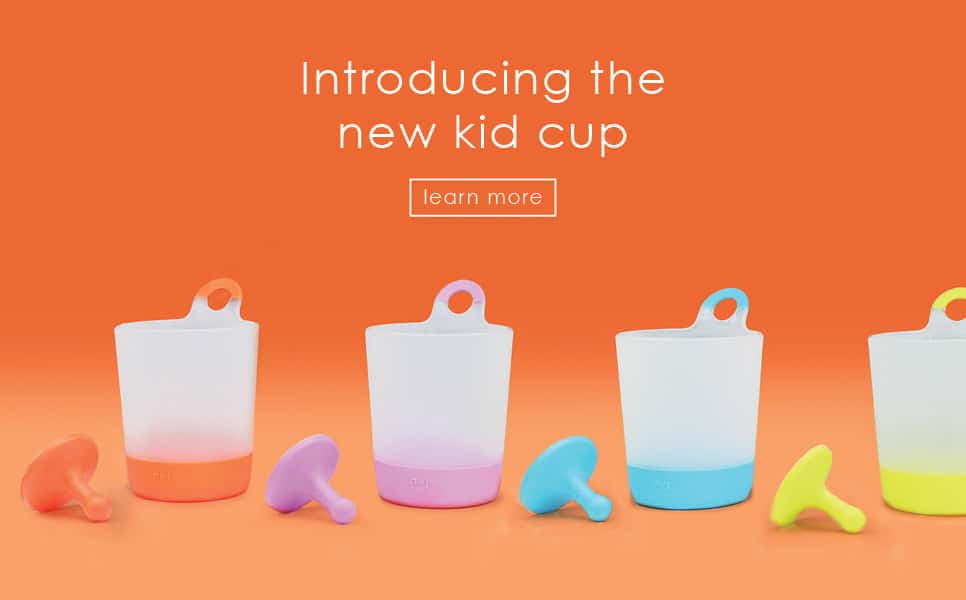 The Phillup is currently featured on Kickstarter and solves a couple of key problems in a stylish way. Color coded glasses make it easy for kids to know which is theirs and an easy hook by the refrigerator (or on any tile, glass or metal surface) makes it readily accessible.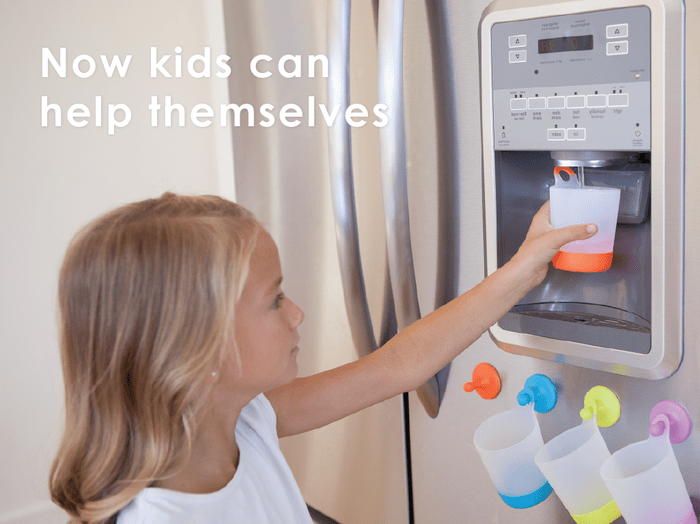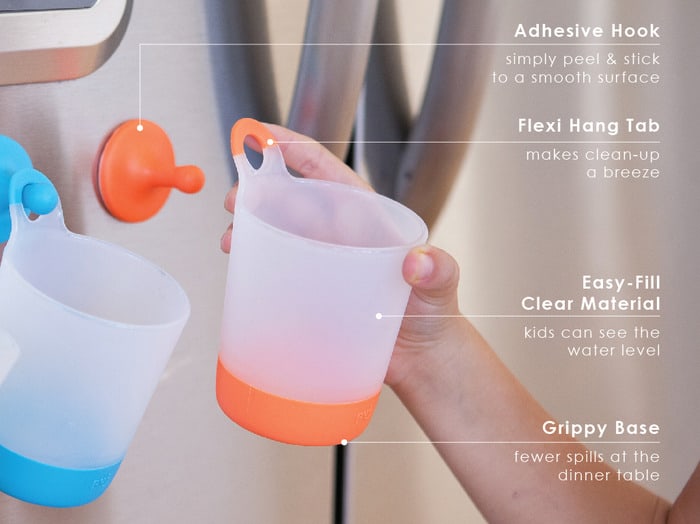 The cups are of course BPA and PVC free as well as dishwasher safe.
Head over to Puj's Kickstarter campaign for more info where they are now taking pre-orders for delivery May 2015.