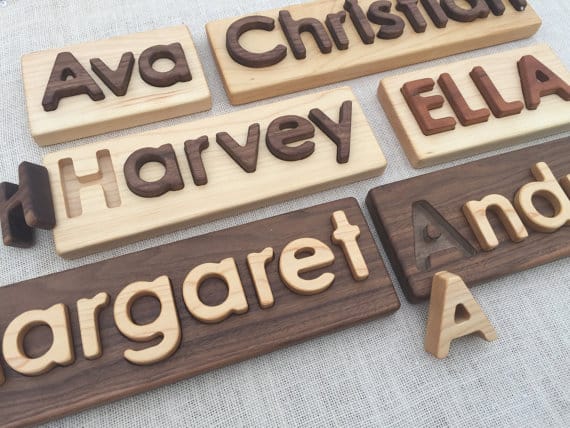 (All images credit From Jennifer)
My kids love to play, and when they can learn at the same time, it's an added bonus. These handcrafted wooden learning toys for kids from From Jennifer  are not only wonderful for hands-on learning, but make gorgeous, timeless toys. Wooden geometry cards teach kids about counting, shapes, and patterns. The adults in the house will also love interacting and playing with little learners. One of my favorites is The United States tracing map to help kids remember the states and their abbreviations.
Other learning toys that will  help stay organized with calendars and help with home economics skills are breakfast and sewing boards. You'll love the smooth lines, gorgeous wood, and high quality of these learning toys. And your kids will love the fact that they are playing and learning about math, science, social studies, and home ec at the same time.