We'd trust a Texan to know the coolest ways to beat the heat, and Dallas-area inventor Josh Malone came through. Once attached to a hose, his Bunch O Balloons fills and ties over 37 water balloons at a time. The device can only be used once, but the attachment is recyclable and the balloons themselves are biodegradable.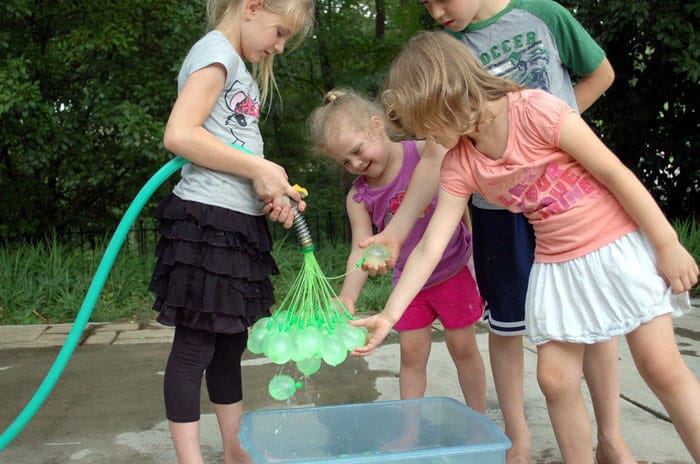 Could the Bunch O Balloons be the best summer invention since the Popsicle or the pool noodle? Nearly 20,000 folks on Kickstarter seem to think so, and as of this writing, Bunch O Balloons had raised nearly 8000% of its original goal. That is a lot of water balloons.

While you might spot the Bunch O Balloons all over the internet, it won't hit the retail market until 2015 (and once it does, none of us will stay dry for long). It's definitely going on the list of our kids' favorite summer water activities.
Take a look here to see some of Malone's eight kids put the Bunch O Balloons into action.