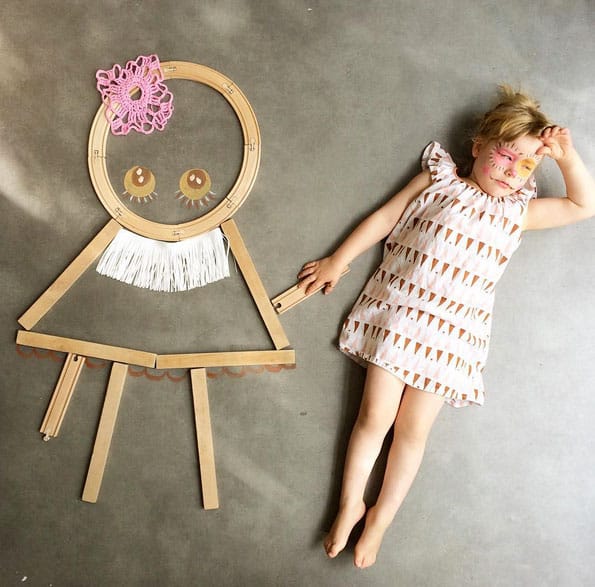 I recently stumbled upon the imaginative world of @Tintading and was captivated by designer Tinta Luhrman's beautiful take on reinventing old toys into new ones. The pastel and warm wooden hues are signature to the designs and the toys have a vintage, yet distinct modern edge to them.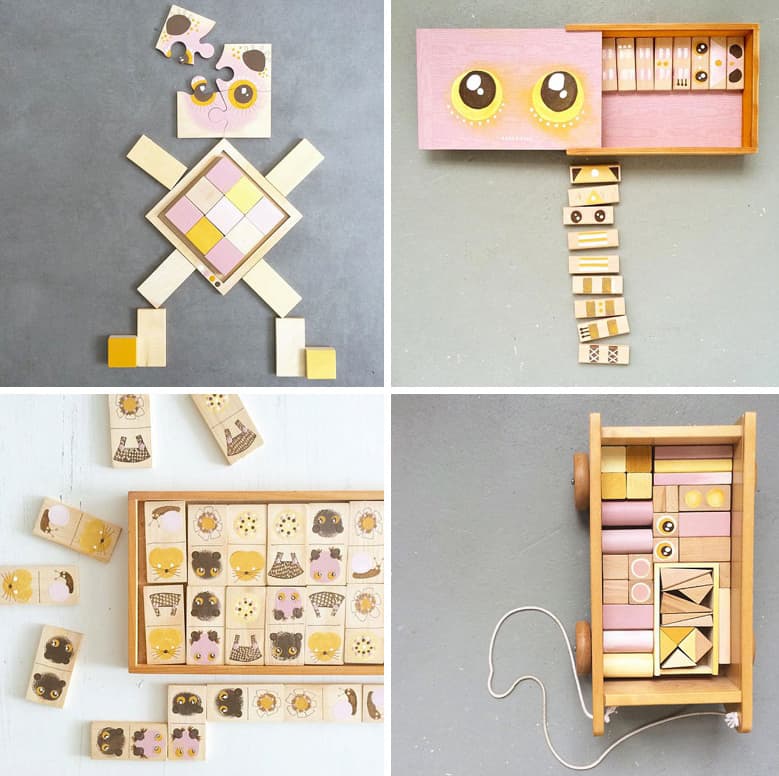 Netherlands based Luhrman has a background in design and visual merchandising which is evident in her storytelling style of playful toy designs. Tinta tells us:
"At Tintading, we give old toys a new life, think wooden blocks, toys etc. but also we make products like dolls and cushions for instance, out of old curtains, it's really a total concept.Through a set pattern of color use and our own illustrations we can make sure that the products become a complete line.
We also like it if children use their own imagination. We use eco friendly paint for our illustrations and toys. Old puzzles and games we sand down and give them a new coat of paint. We also create new games for children made out of old materials, all hand made and one off. No two products are the samea and one off a kind."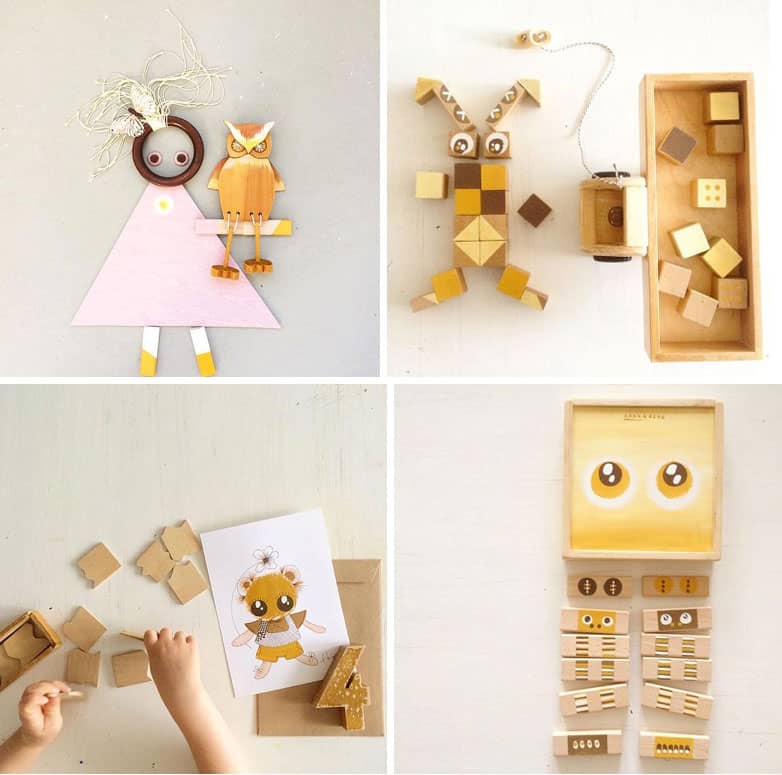 At this time, Tintading products are only available in a few local shops in Hague, but Tinta is hoping to have an online shop up and running by January.
In the meantime, you can drool over her beautiful creations on her Instagram page get daily inspiration.
(All images via @Tintading)