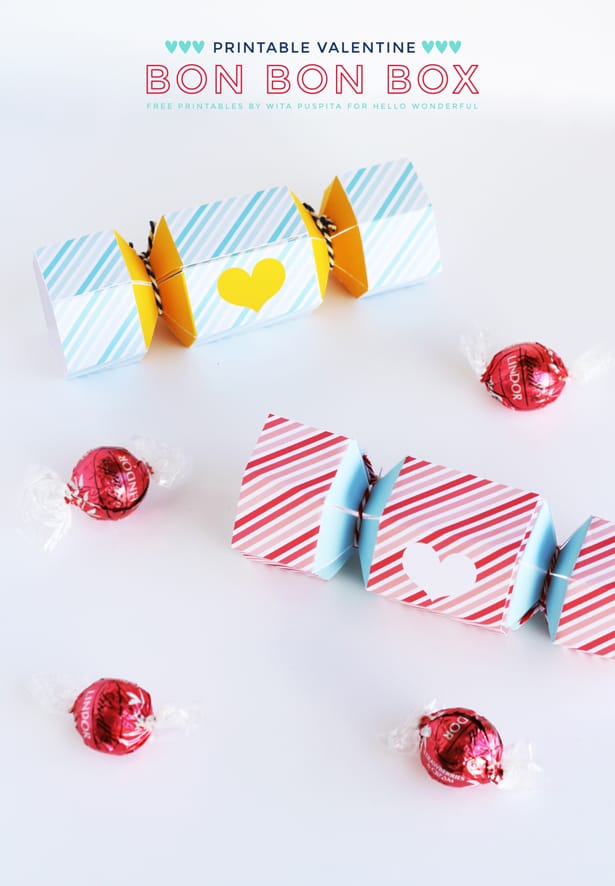 Sweeten up Valentine's Day with these cute printable bon bon boxes. These can also be used as fun favors and treat containers for any special celebration!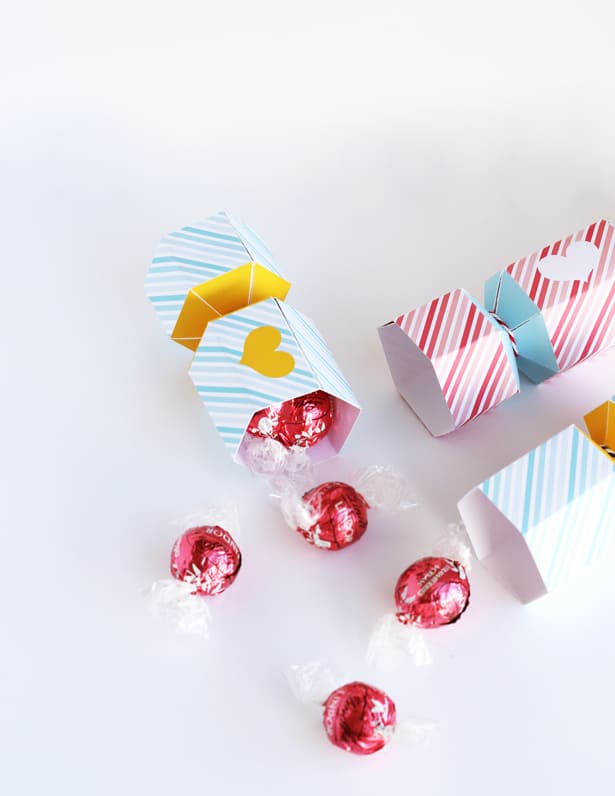 Materials:
– Color printer
– Adobe Reader (Free Download)
– Thick matte photo paper(I've used 250 gsm double sided matter card stock)
– X-ActoKnife
– Double sided tape
– Twine or string, some sweets.
Instructions:
Step 1: Download the PDF file and print onto thick matter photo paper. Please use Adobe Reader to open the file as it will not work with any other software.
Step 2: Using the back of your x-acto knife, score the lines as marked on the template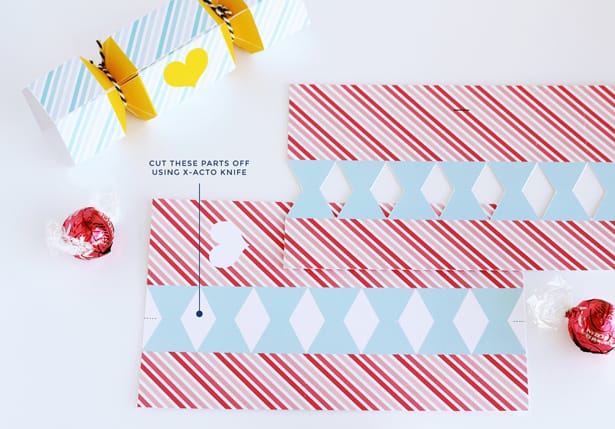 Step 3: Carefully cut the shape of the box template
Step 4: Remove the diamond-shaped white parts on the box template
Step 5: Carefully Fold the Candy box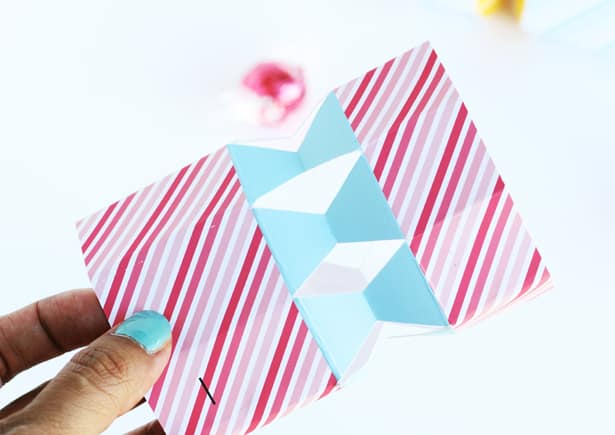 Step 6: Put adhesive onto the part that says "adhere here", and stick the sides together
Step 7: Tie strings / twines at the end of each section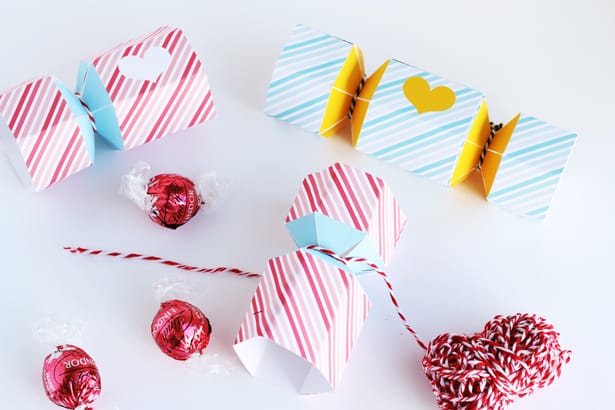 Step 8: Fill them up with sweets and insert the smaller section to the bigger one (the bigger one has the heart on it)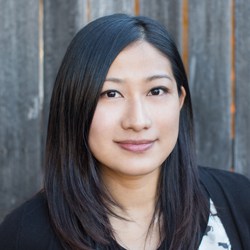 Wita Puspita is a stationery-obsessed blogger & illustrator from Australia. Her blog, Design is Yay, encourages creativity in everyday life through printables, simple DIY's and design tutorials. Follow her latest projects on Facebook, Pinterest, and Instagram.