Quick- imagine a flying planetarium that you exit via a slide! If this sounds like something only a seven-year old could dream up, you'd be right. But the brilliant team at Kinfolk magazine actually managed to construct a life-sized cardboard version of this little architect's dream home, and the photos are a must-see.
In this lovely photo essay, Kinfolk brought to life descriptions from a handful of imaginative young thinkers. We hope it inspires your own kids to describe their fantasy houses. Here's our spin on the project: draw these dream homes on big pieces of paper, or make miniature versions of them out of cereal boxes and other materials. Happy dreaming!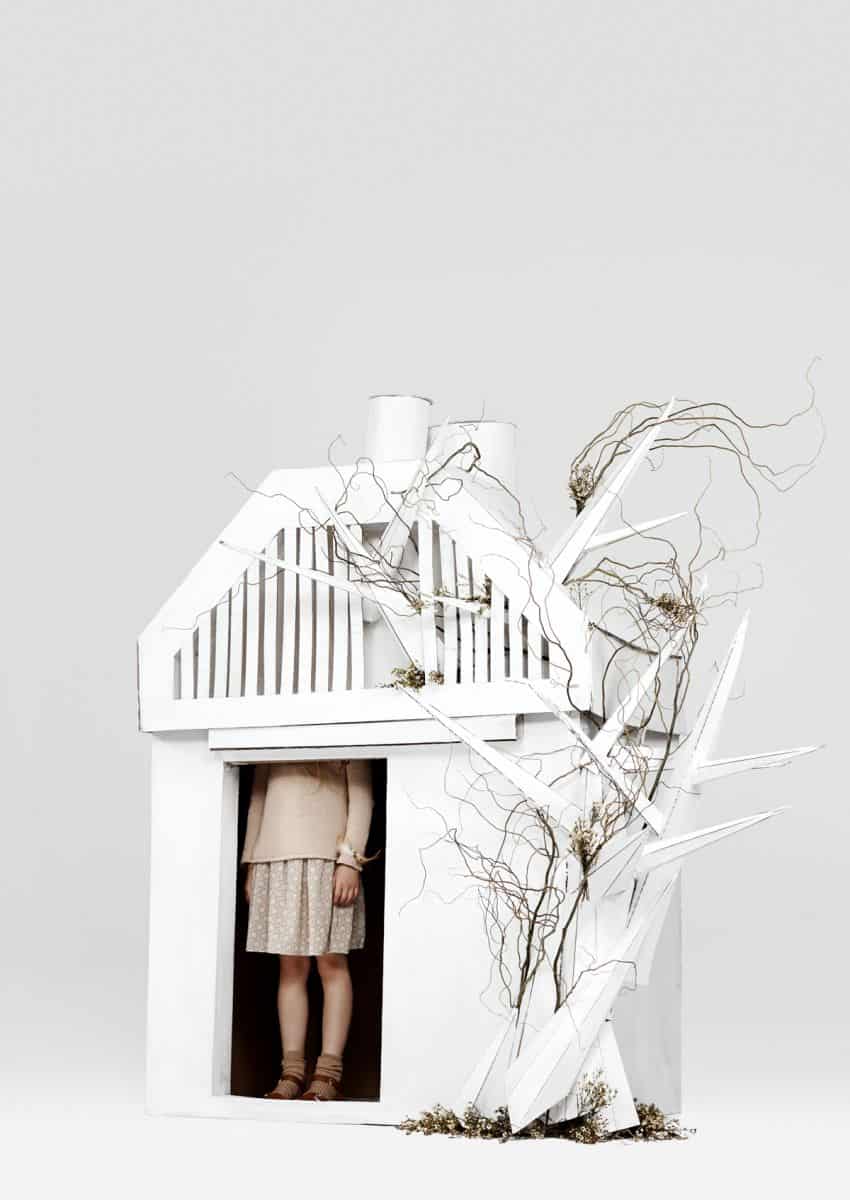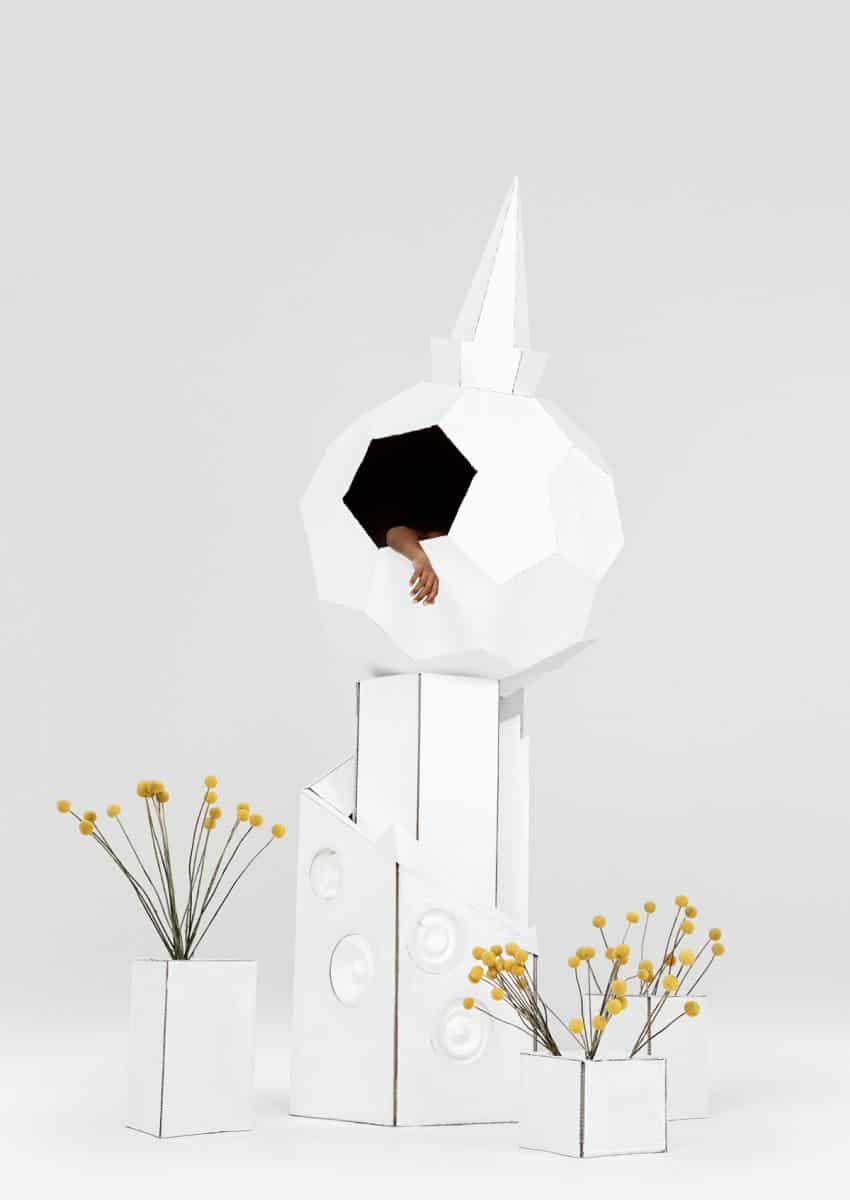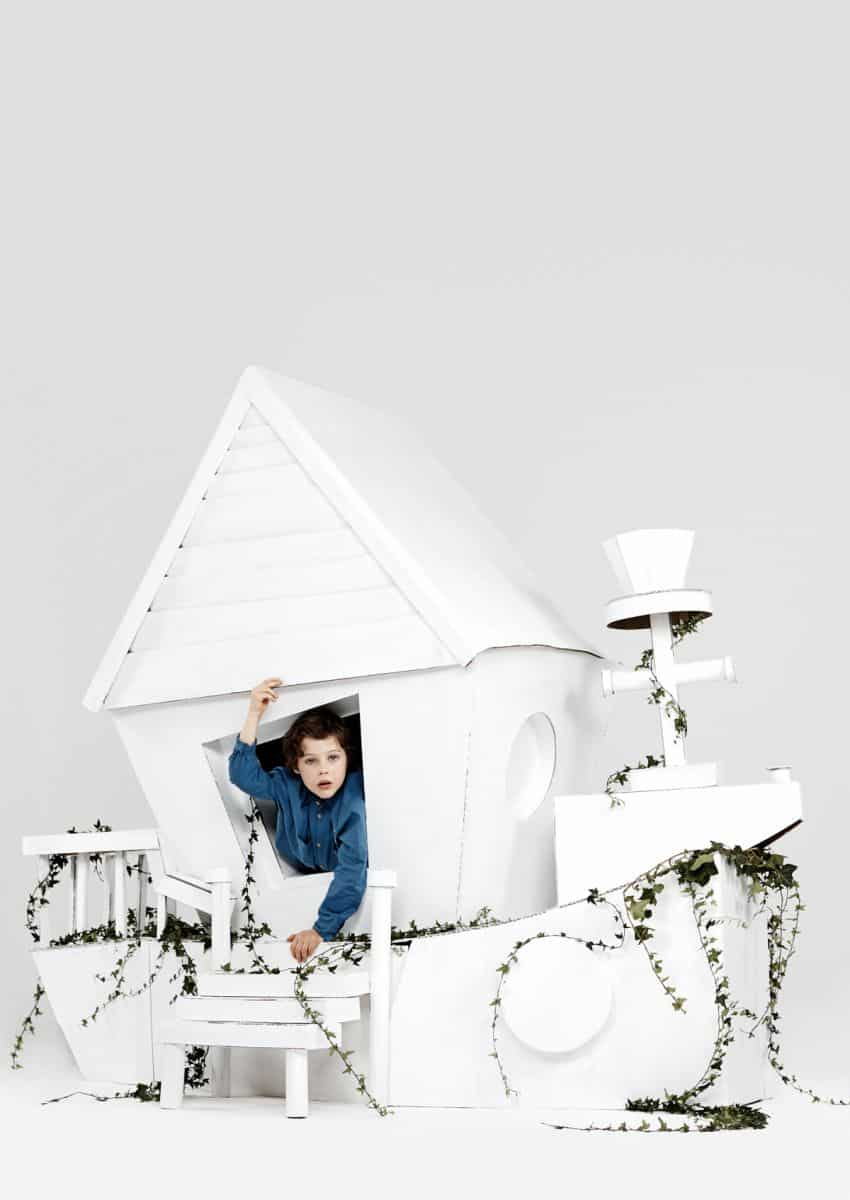 Head on over Kinfolk to see the full photo essay. If you're not familiar with the magazine, it's a lushly photographed Portland quarterly known for its appeal to artists and foodies. Subscriptions are available here.