Chances are, you're all for wanting your kids to read more books, but buying new ones can wear on the wallet. Although the library is a nice free option, it does take time to make frequent trips. Here's a great way to supplement your child's existing reading activities with
Epic!
an unlimited eBook service for kids.
In early 2013, the company founders realized that their kids were using tablets to play games and watch videos but not read. However, the same challenges existed in getting quality books in their kids' hands in a timeline, cost-effective manner. They created Epic! to address this challenge.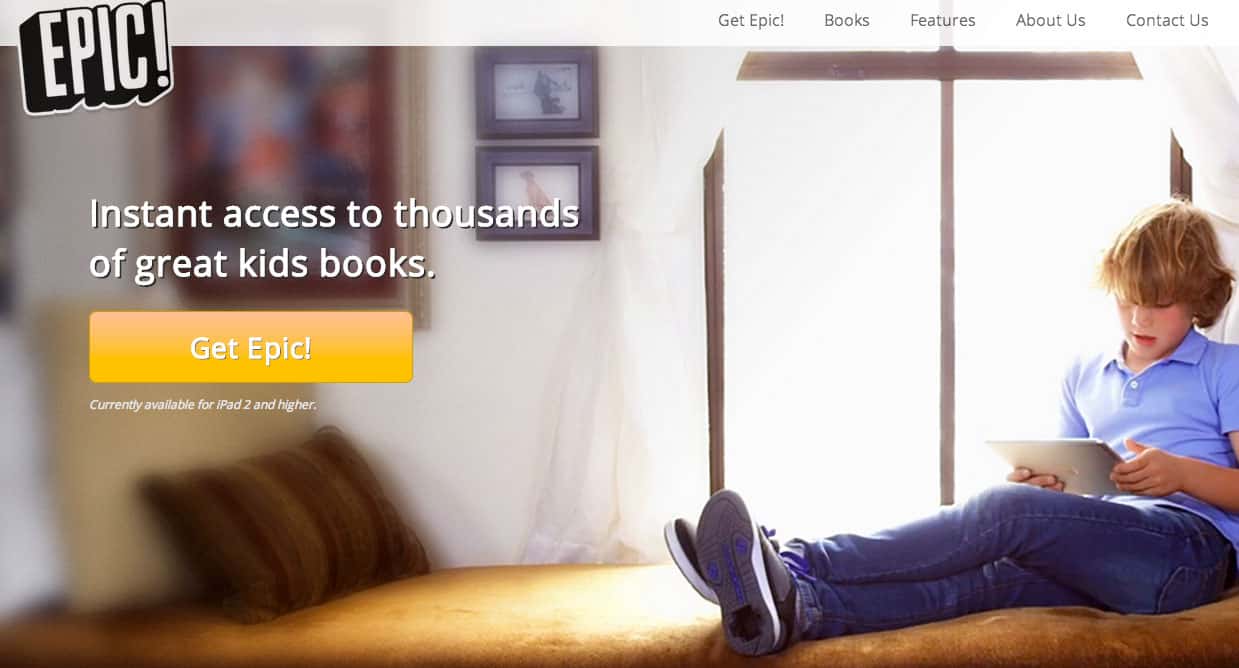 So what is it? Epic! is most easily thought of as a Netflix-type subscription service for e-books targeted to children 12 and under. It works as a mobile app, playing to the prevalence of tablets and familiarity with tablets to make the books accessible, while providing a mobile-designed reading experience. The library of books is curated by the Epic! team to provide quality reading that's age appropriate. The current selection is about 2,000 books from a number of popular children's book publishers.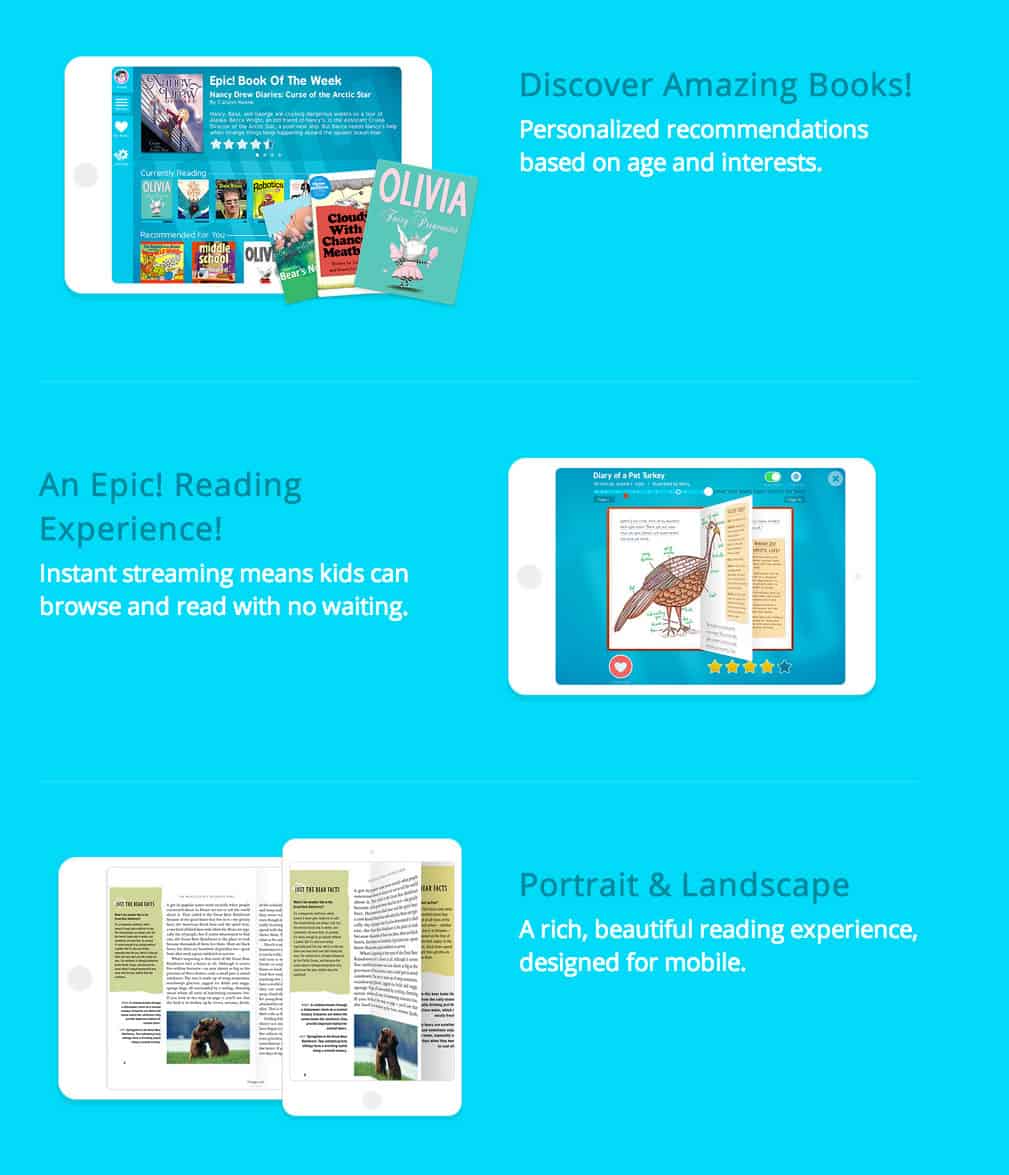 Other features include some game-like mechanics such as badges and rewards for reading activity, a reading log that keeps track of the books that your child has read, and some profile customization options including an avatar within the app. The Epic! app is currently available on Apple's App Store; there isn't an Android version of Epic! available yet. The price for a monthly unlimited access subscription is $4.99 a month.