Most parents would agree that the preschool years are challenging, especially when it comes to dealing with your child's big emotions. As a mom of two children with really BIG emotions, I can definitely relate. Over the last few years, I have spent a lot of time looking for toys and children's books to help teach my children about emotions. There are some great products out there—one of my favorites of course being Kimochis, but I have never seen anything quite like Emotiplush Dolls.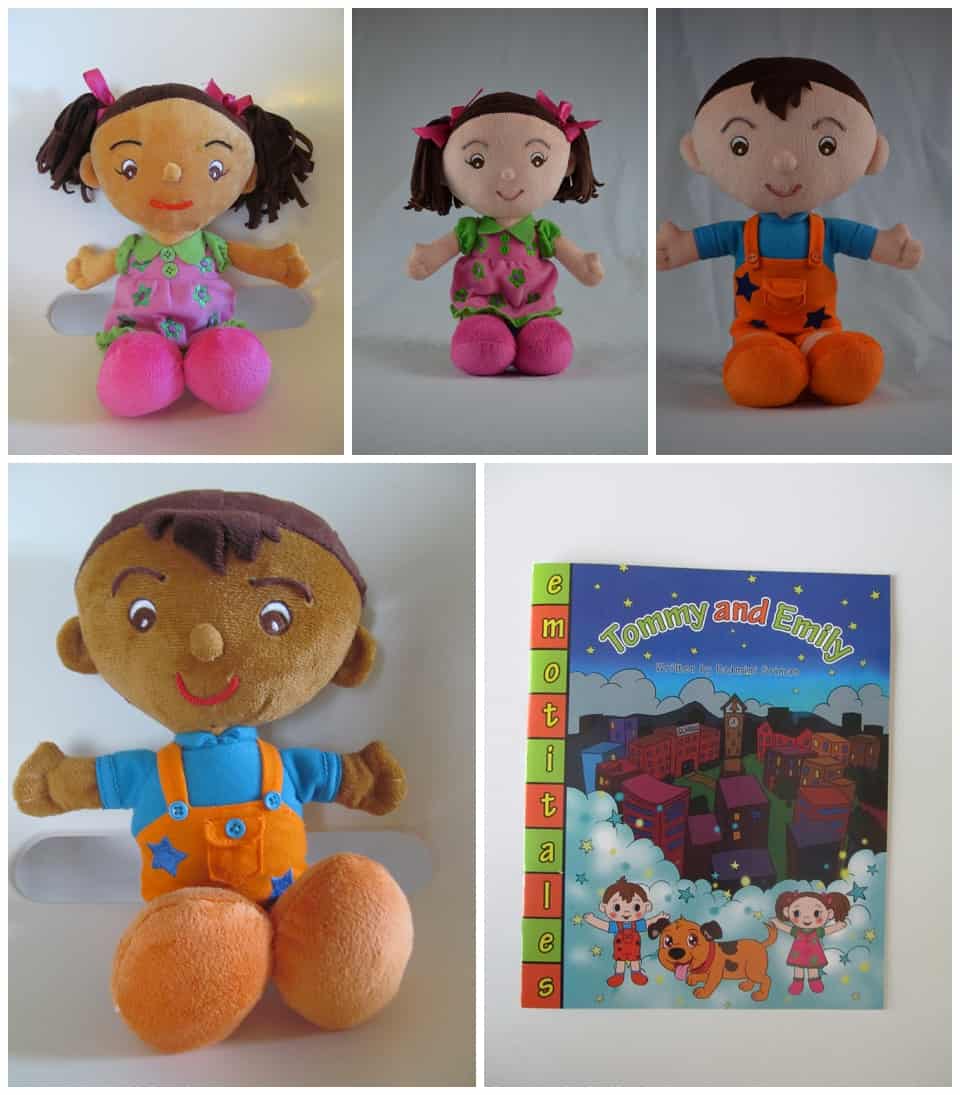 Emotiplush dolls have eyebrows and mouths that can be moved around to display 9 different emotions, so children can change the doll's features to reflect the emotions they want to express.
What I love so much about these dolls is that they teach children that it is natural to have emotions. At at some point, everyone feels emotions happy, sad, angry, confused, embarrassed—knowing this is an important first step in teaching children how to express their emotions in healthy ways. And as we know, children learn best through play.
The creator of Emotiplush, Padmini Sriman, also wrote a picture book that features two of the dolls as characters. The book focuses on the kinds of emotions young children face every day.
You can back Padmini's Emotiplush dolls on Kickstarter now! While she has already exceeded her $3000 goal, she has a stretch goal of $9000 which would allow her to triple the number of dolls and books she can produce. Just imagine how happy her dolls would look if she reached her goal!