The casual and modern style of kid's brand Eleventy-Five is playful wear you can feel good about. With eco-consciousness at the center of their design, you'll find fashionable pieces handmade with eco-friendly and organic materials, including water-based inks and recycled packaging for shipping.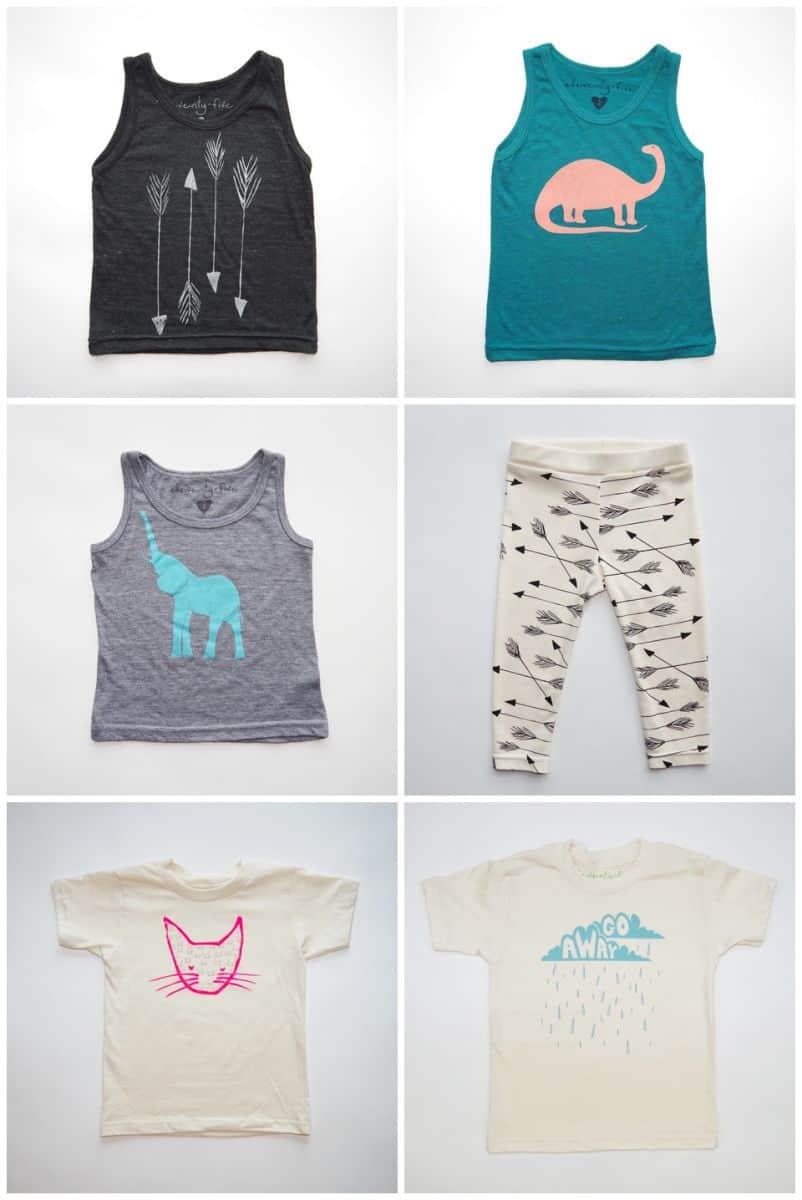 Founded by self-taught mom and designer, Jessica, Eleventy-Five combines her love of art and fashion. Each piece is handmade and printed in Jessica's Austin, Texas studio.
Oh and about that unique and curious name, Eleventy-Five was inspired by Jessica's son's reciting the 5's multiplication tables and saying '3 x 5' was 'eleventy-five.' How cute is that? I love how Jessica combined her passion for kids and fashion into inspiring a business.
Take a look at Eleventy-Five's current collection on their website and Etsy shop.
(All images via Eleventy-Five)