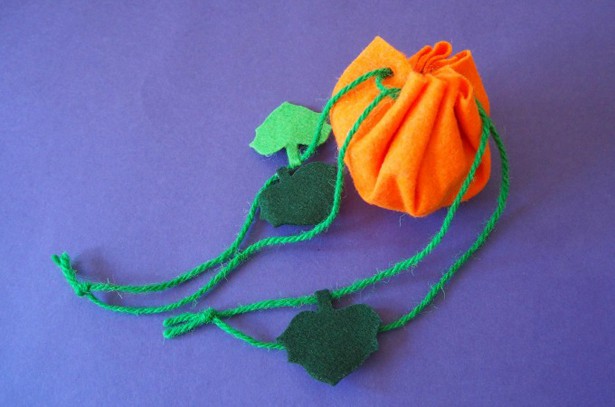 This easy pumpkin treat bag makes the perfect Halloween accessory for trick or treating forays. It's also a fantastic first hand sewing activity for littles and a great creative way to keep your tweens occupied making gifts for their friends.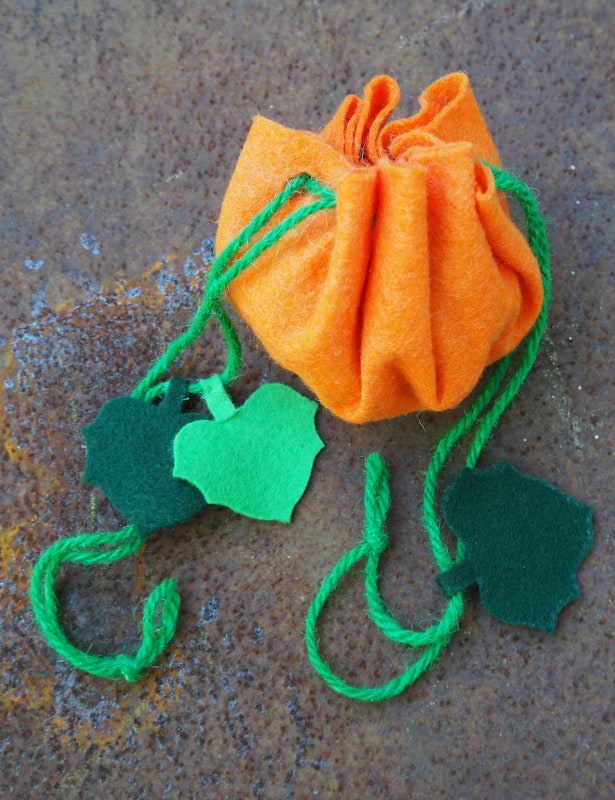 Materials: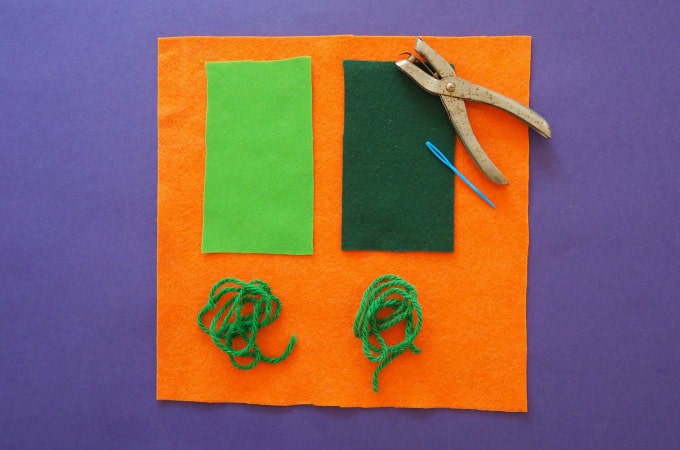 10" X 10" piece of orange felt
3" X 6" piece of light green felt
3" X 6" piece of dark green felt
Two 30" lengths of green wool
Plastic needle (optional)
Hole-puncher
Glue
Instructions: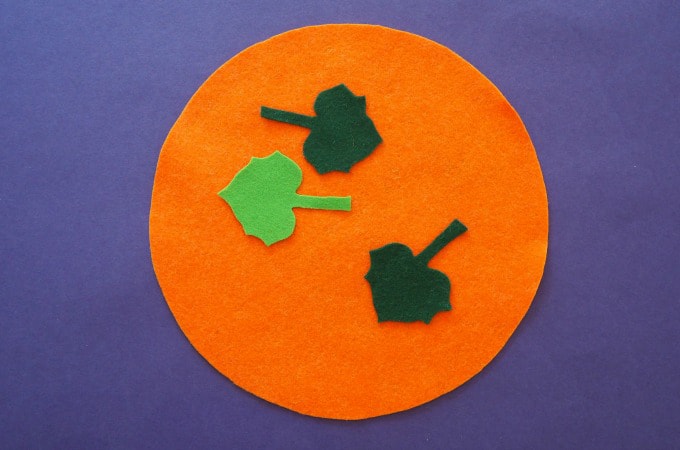 Cut out a circle with a 9" diameter from the orange felt and three leaves from the green felts. If you want you can use the leaf template HERE.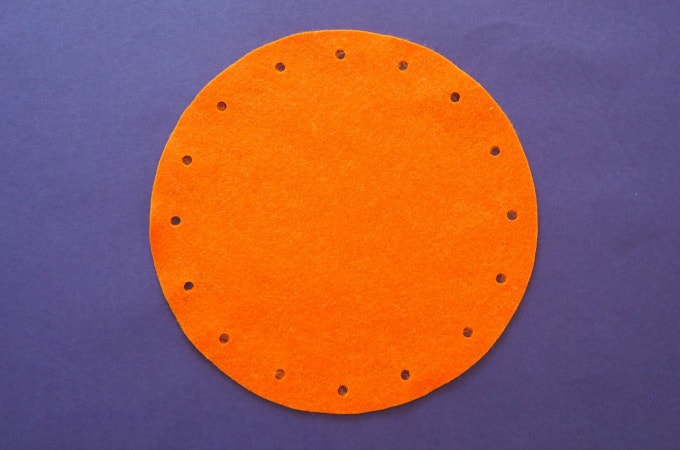 Use the hole-puncher to punch 16 holes around the circle. The holes should be about ½" inch in from the edge and about 1½" apart.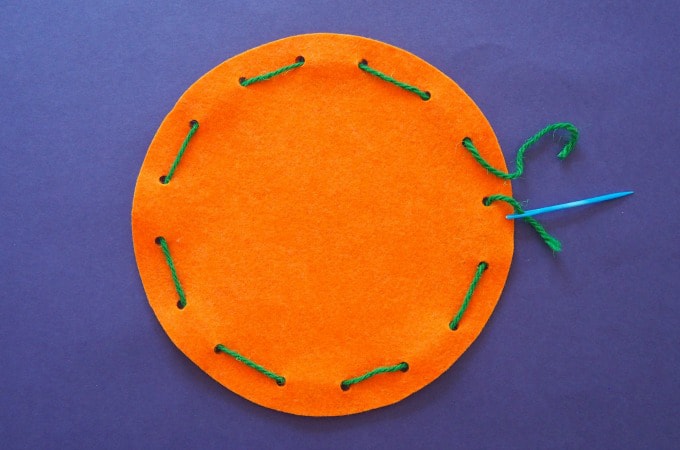 Thread one of the lengths of green wool through the holes. Tip: If you aren't using a plastic needle you can wind some tape around the end of your wool to make it easy to thread.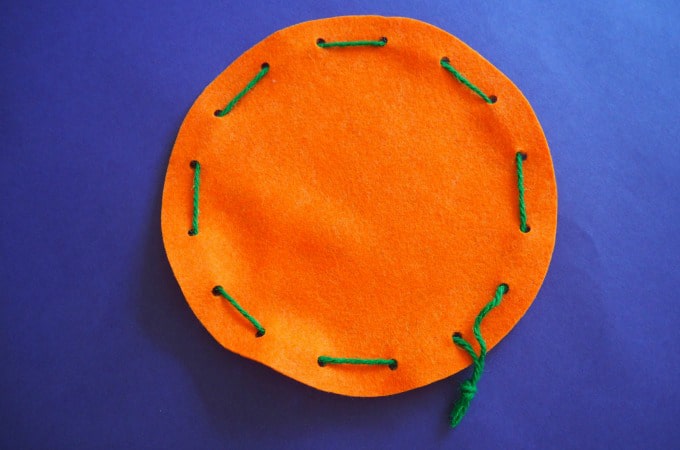 Tie the two loose ends of the wool together in a knot.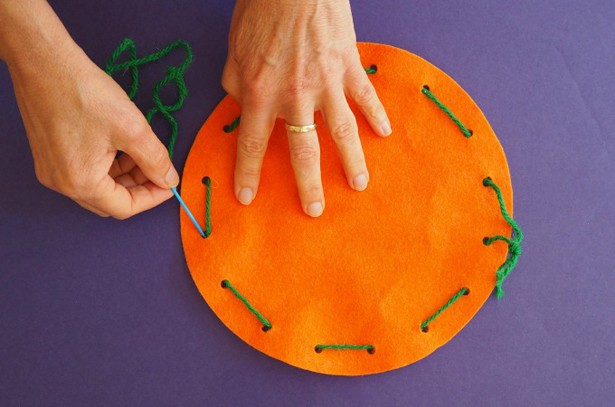 Begin to thread the remaining length of green wool starting at the holes directly opposite the knot.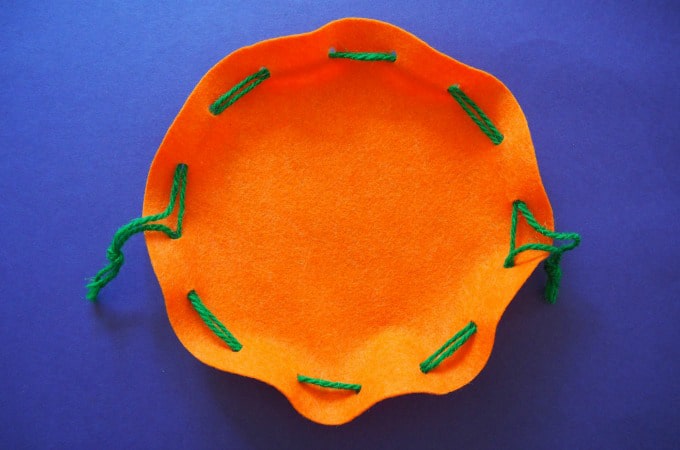 When you've threaded the wool right around the circle, tie the two loose ends together in a knot.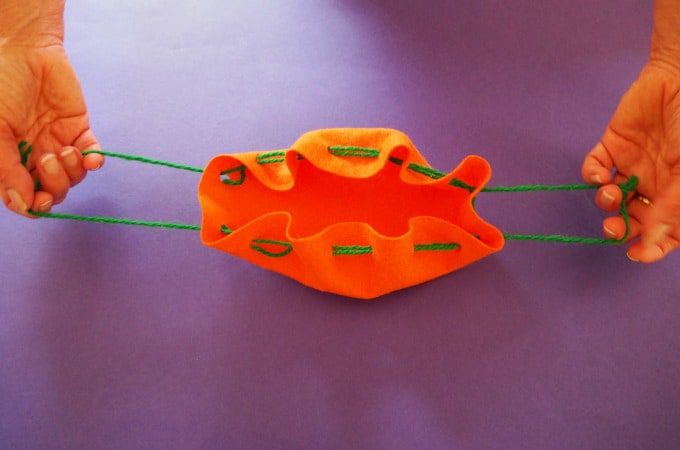 Pull on the woollen strands to close your pumpkin pouch.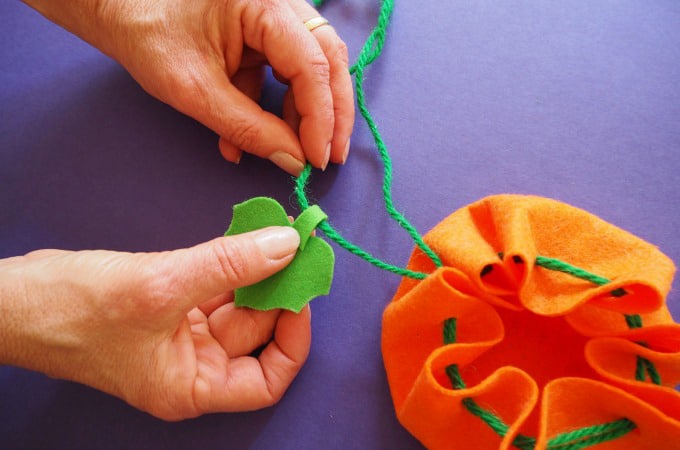 Take each leaf, bend its stem over a strand of wool and glue the top of the stem onto the base of the leaf.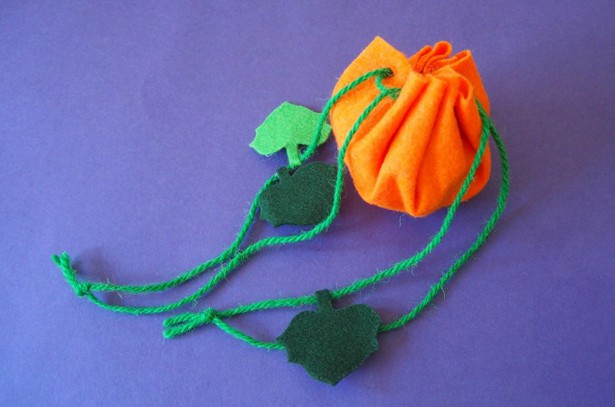 …and you're ready to go trick or treating.
If you'd like to turn this template into a spooky (well, not too spooky) Bat Pouch you can find it HERE.
Check out more creative Halloween ideas for kids!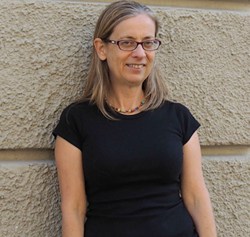 Trixi Symonds is author of Sew Together Grow Together: Hand Sewing Projects for Parents and Children. She gives sewing classes to children and families at venues around Sydney and blogs craft and sewing projects atColoured Buttons. You can find her book on Amazon or Etsy.