These refreshing berry ice cream cones are actually healthy – just yogurt and berries are all you need to make it look just like the real thing. My kids love making this easy and delicious treat. See how below, up next in our Cooking With Kids series!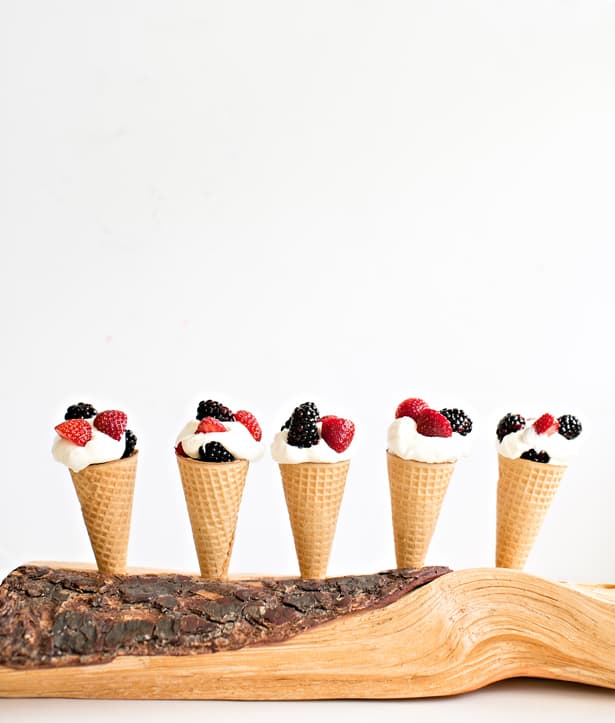 Greek Yogurt Berry Ice Cream – Ingredients:
– Greek Yogurt (we used honey Greek Yogurt – make sure to get one that is thick and not runny so it stand up well on the cone)
– Ice cream cones
– Berries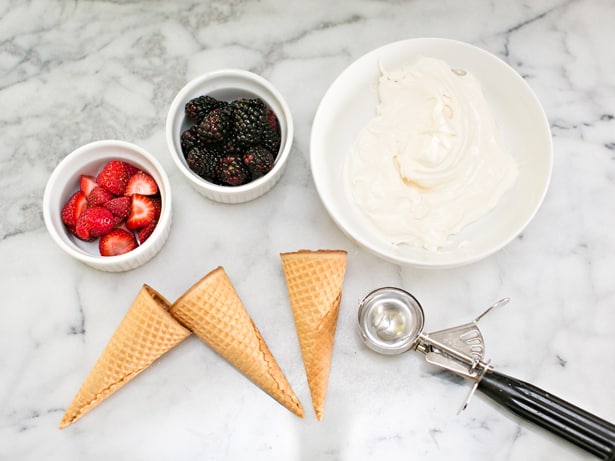 Instructions:
It's pretty simple. Just have your child add a scoop of yogurt, fill with berries, add another scoop and top with more berries. That's it!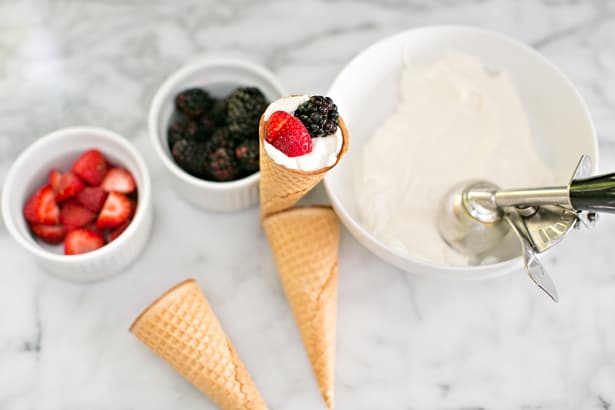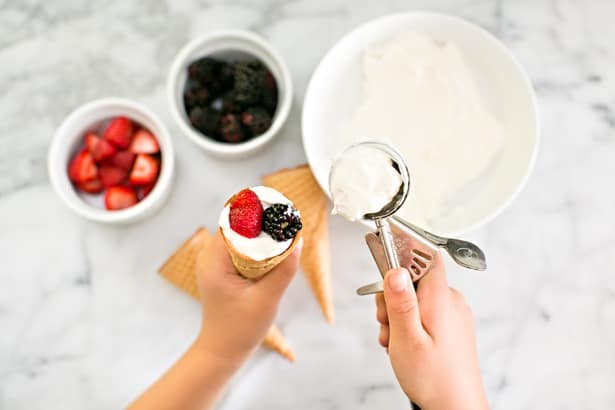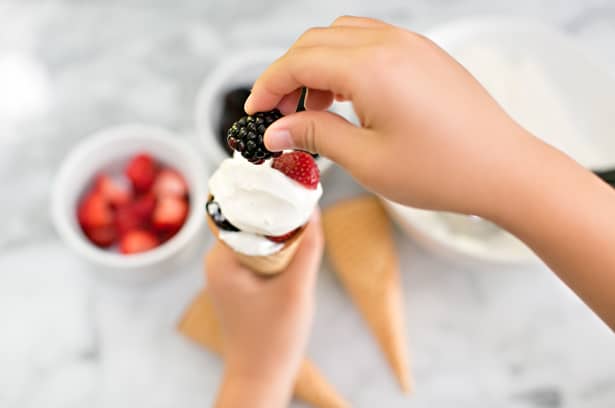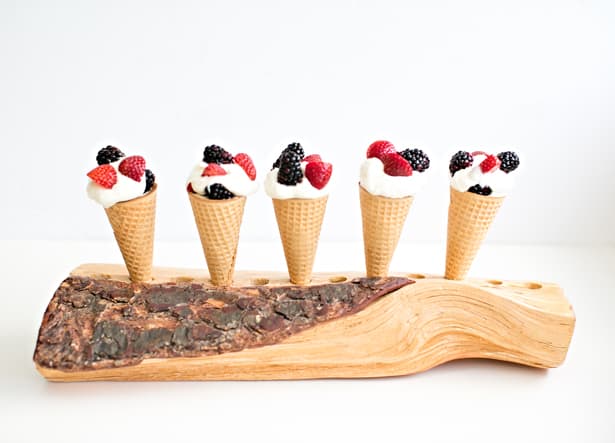 These are so easy to whip up and are a healthier treat alternative to ice cream. They make the ideal kid-friendly treat to bring to any picnic, BBQ or 4th of July party.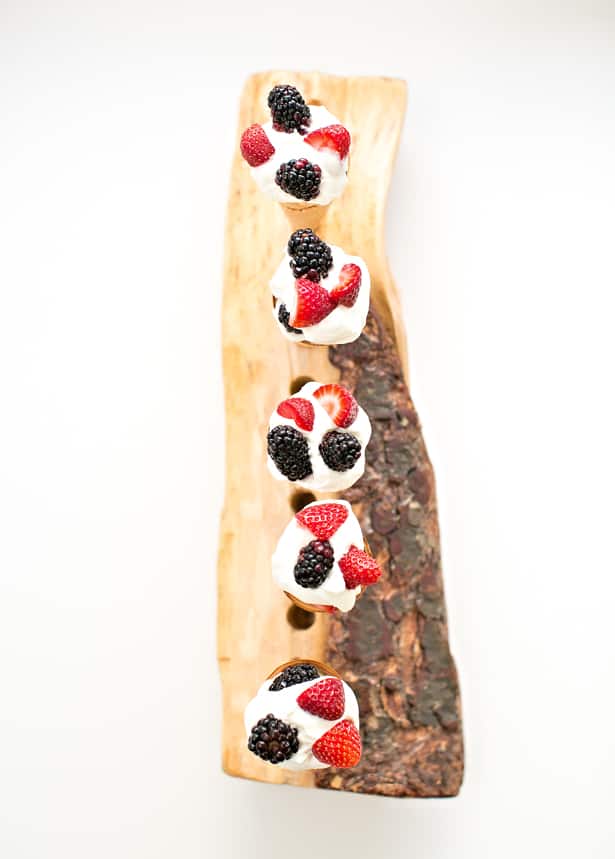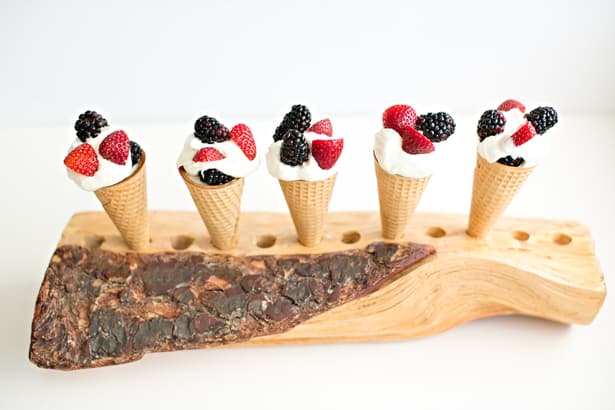 What are your favorite yogurt treats for kids? Check out more yogurt recipes here and follow along our Cooking With Kids series for more easy kid-made recipes.