These egg bread and bacon muffins are the easiest thing to pull together if you want to serve a hot breakfast without the fuss. They're easy to pack up too for breakfast on the go and are fun to eat. No need for plates or utensils!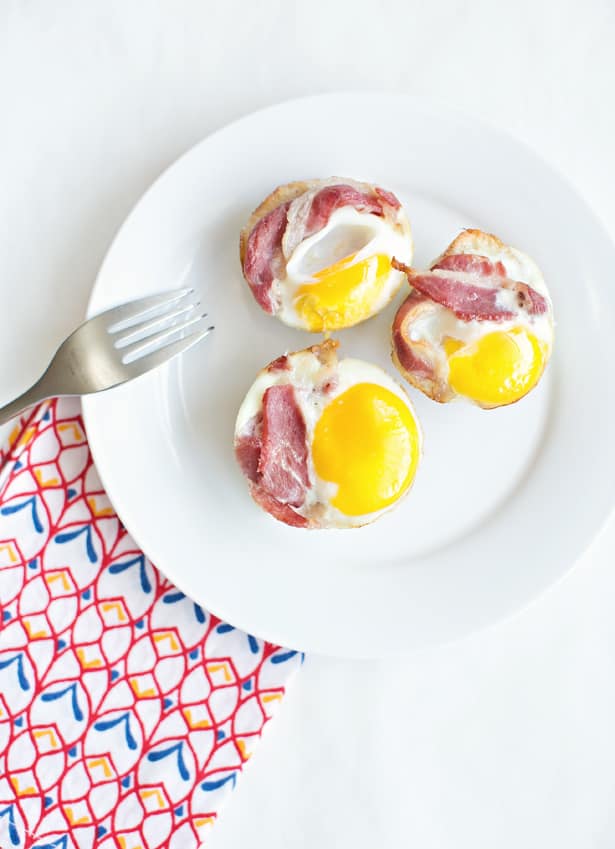 Easy Egg Bread and Bacon Muffins – Ingredients
– One French baguette
– Eggs
– Bacon (one slice per muffin)
-Melted butter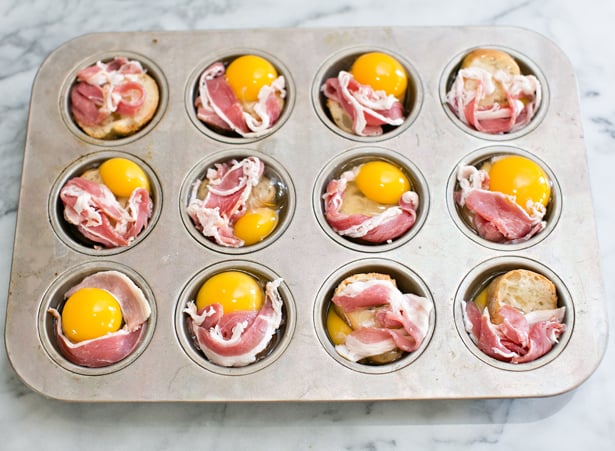 Instructions:
You can make as many or few as you want, but for reach muffin, you'll want to grease the bottom with some melted butter, add a slice (about 1/2″ width thick) of baguette at bottom. Brush top of bread with butter, crack an egg and lay one bacon slice on top. For the bacon, I trimmed most of the fat away before placing inside the muffin tin.
I like using baguette bread here since it's a nice crusty bread that holds up well during baking, but I'm sure you can try any thick sliced bread, cut into rounds.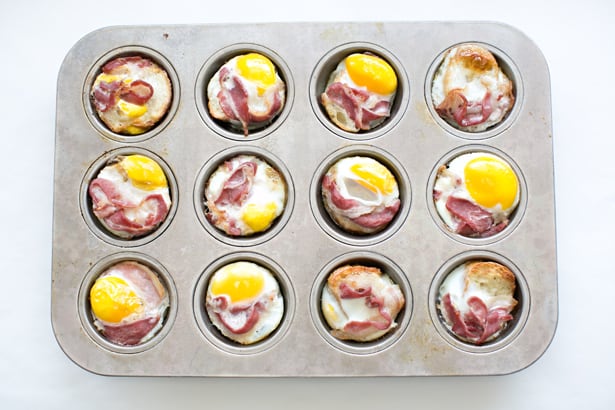 Bake in a preheated 375 degree oven for about 15 minutes. If you like your eggs runny, bake a couple of minutes less. If you want eggs cooked through to save for eating the next day, cook until well done.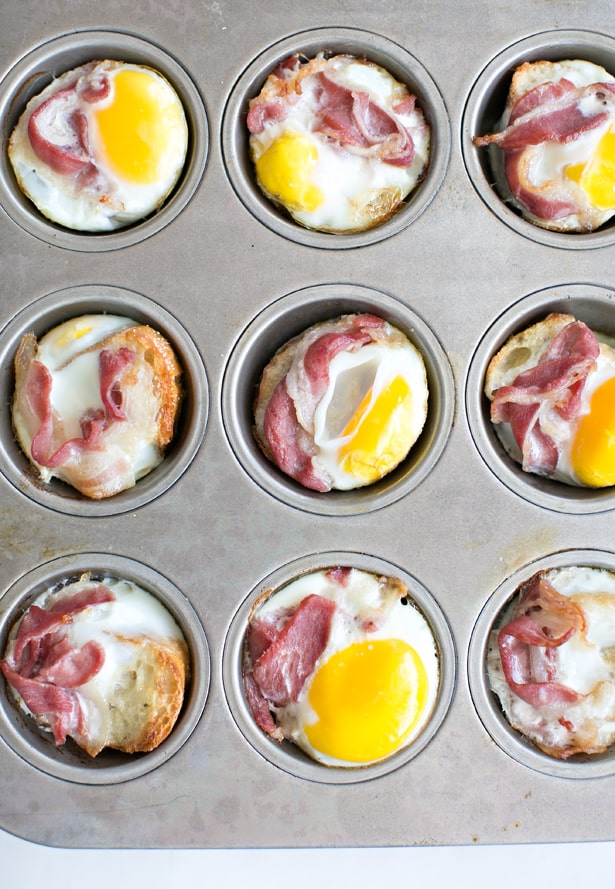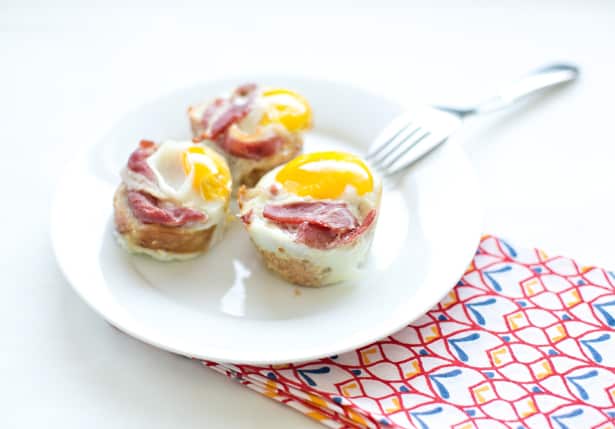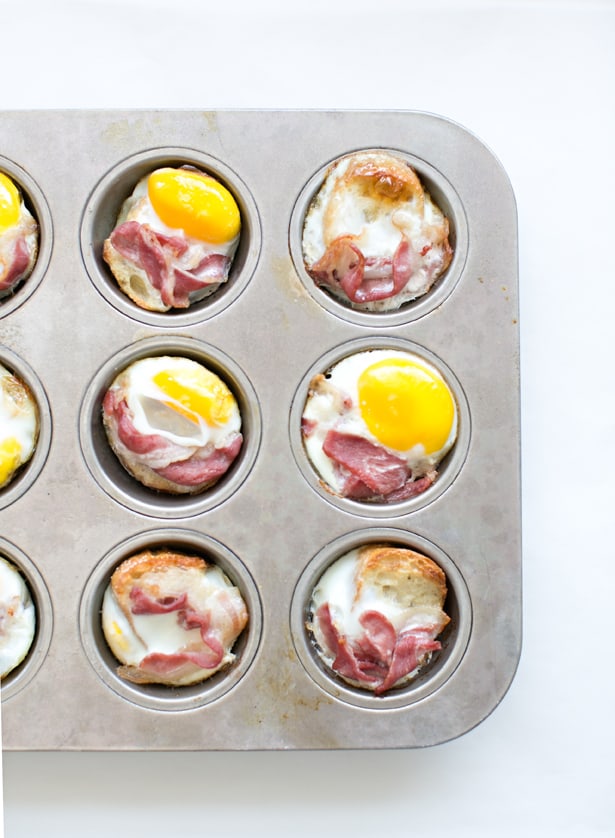 My kids really enjoyed eating these easy and hearty breakfast muffins. They tasted great the next day too, preheated a bit in the microwave.
What are your go-to, favorite breakfast recipes? Check out more kid-friendly eats here!