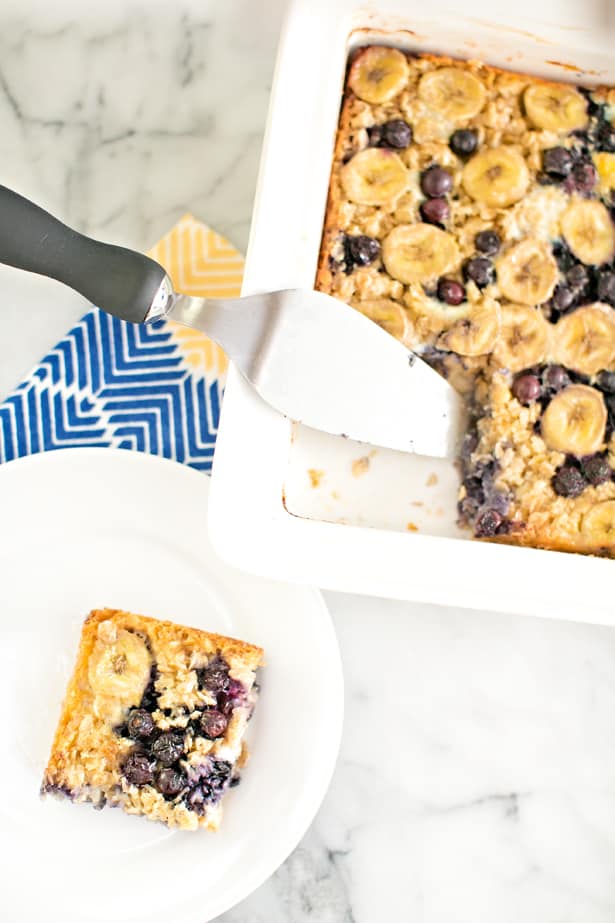 This delicious banana blueberry oatmeal cake is a great brunch dish to try if you want something different from the usual French toast or pancakes. Plus it's a great way for kids to eat oatmeal and comes together quick in one pan!
Blueberry Banana Oatmeal Breakfast Cake – Ingredients:
Dry Ingredients
– 2 cups old-fashioned oats
– 1/4 cup flour
– 1 teaspoon baking powder
– 1/4 teaspoon salt
– 1/2 cup brown sugar
– 3/4 teaspoon cinnamon
Wet Ingredients
– 2 cups milk
– 4 tablespoons melted butter
– 2 large eggs
– 2 teaspoons vanilla
– 2 medium bananas, sliced
– 1 cup blueberries
Preheat oven to 350 degrees, grease a 9″ x 9″ baking pan and set aside.
Step 1. Mix your dry ingredients together in a bowl, set aside.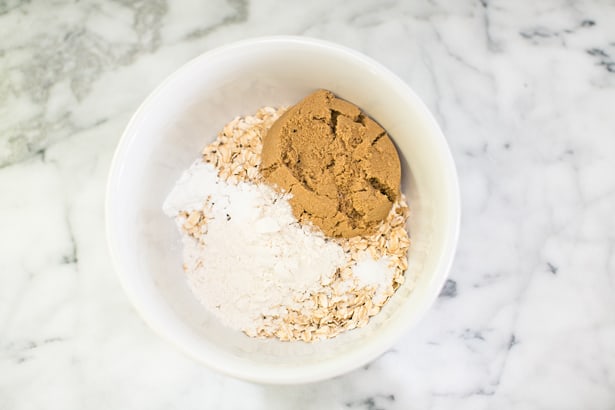 Step 2. Layer half your fruit on the bottom of your greased pan. Combine your wet ingredients and then pour into the pan on top of the fruit. Add your dry ingredients to the pan and mix well. Top with remaining fruit.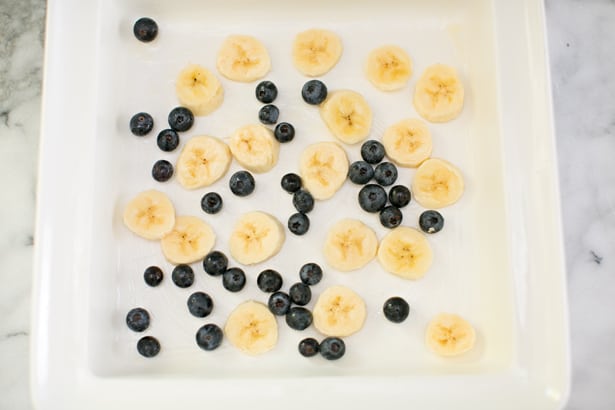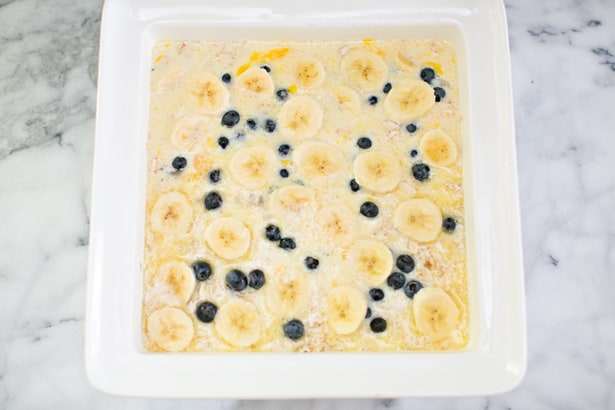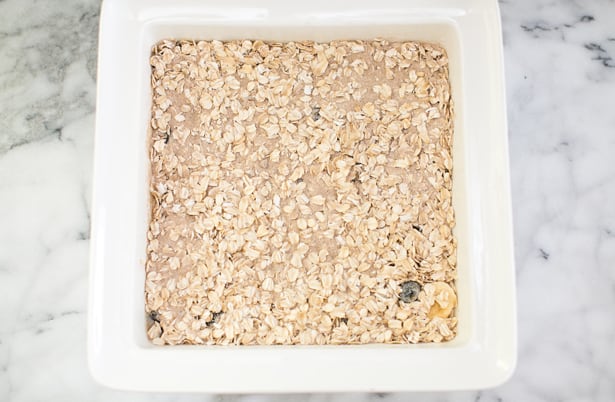 Bake in a preheated 350 degree for 30-35 minutes until the top is golden brown and bubbly.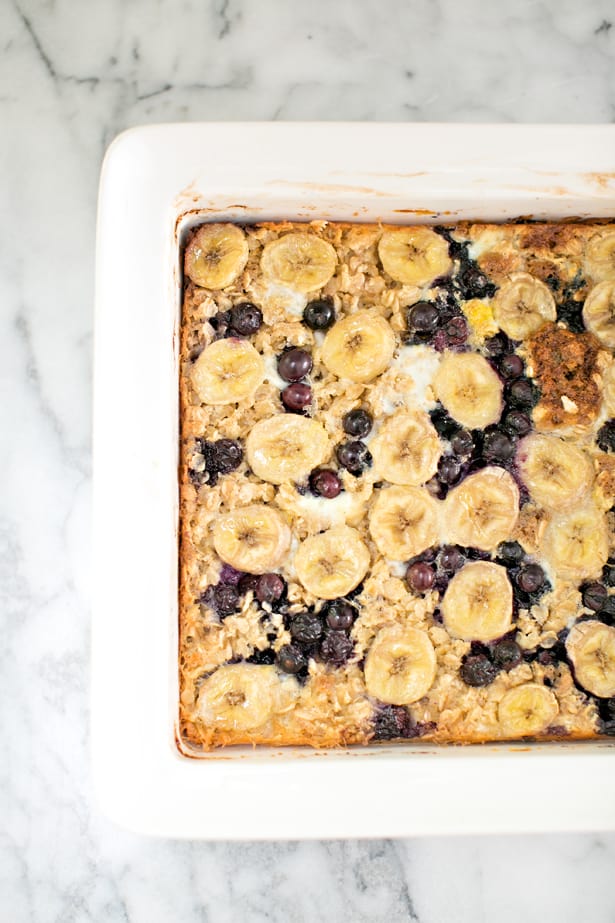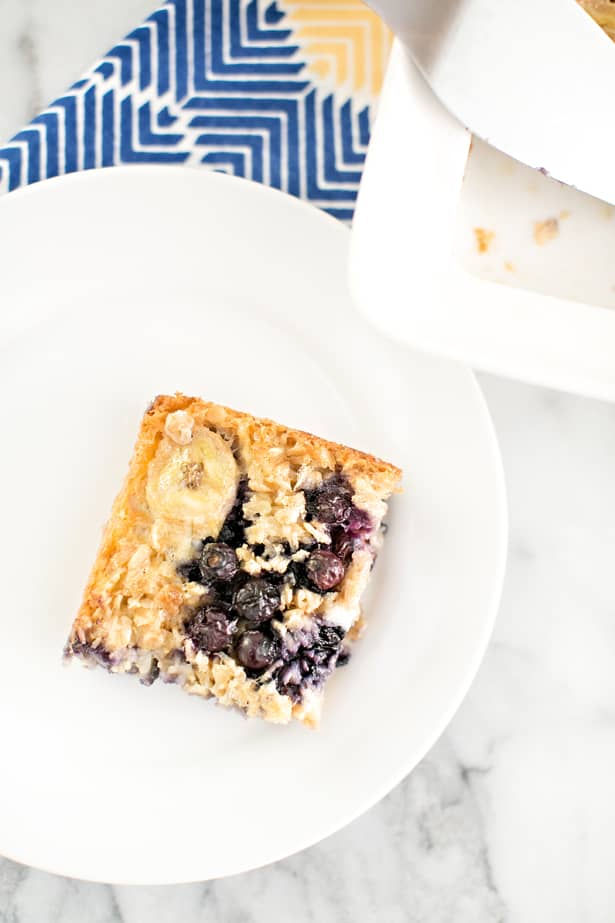 The cake is moist, very lightly sweetened and bursting with fruit from the bottom to the top. You can serve this with maple syrup for a more decadent breakfast treat. It tastes as good warm as it does cold. My kids, who aren't huge fans of oatmeal, ate this "cake" up!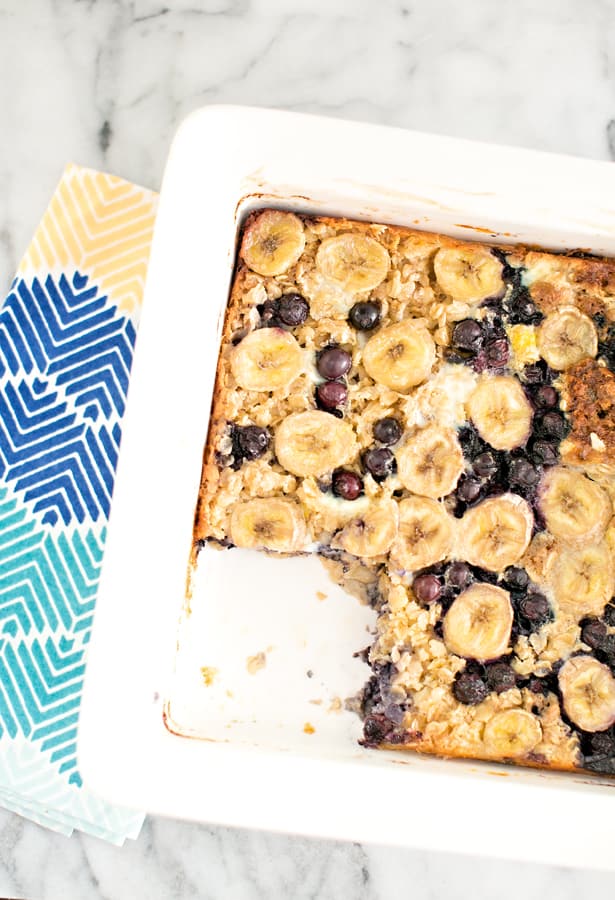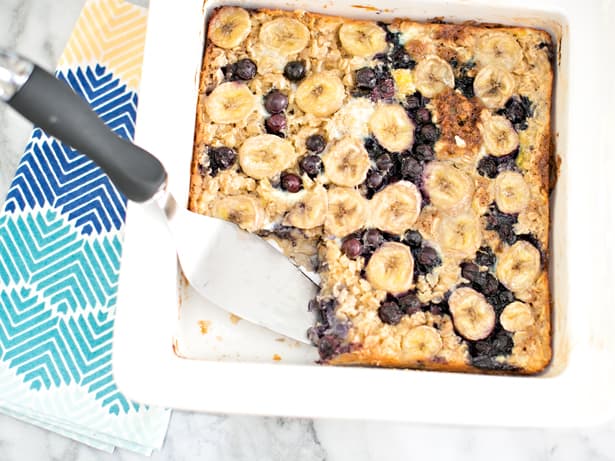 What are your favorite oatmeal recipes for kids?
Take a look at more kid-friendly eats and recipes here!