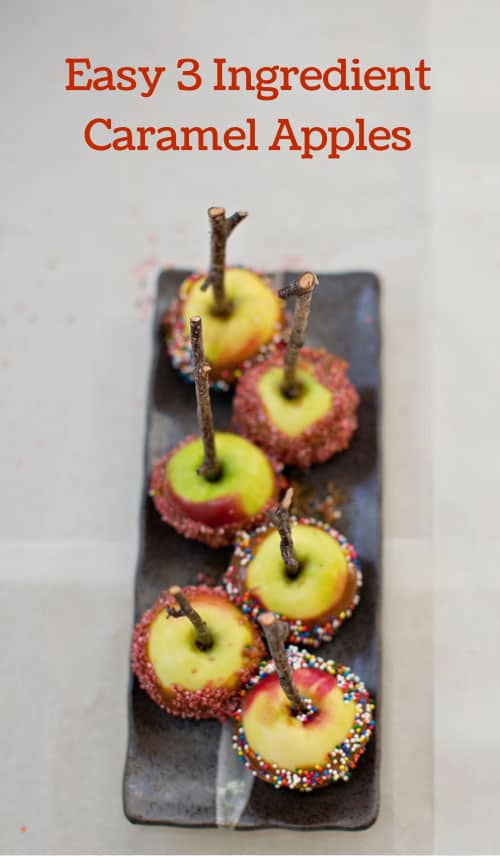 I made these super simple caramel apples at one of my photo shoots last fall. The activity was so fun, I ended up making them with my daughter who loved making (and eating them). These are the easiest caramel apples ever with only 3 ingredients required.
The use of crab apples is the perfect individual size for a child and the twigs create an instant rustic fall accent. They would make delicious treats to bring to a class, potluck or party!
Easy Caramel Apples – Ingredients Needed:
1. Crab Apples
3. Various sprinkles
4. Twigs (we foraged these from the backyard)
Steps:
1. Wash and dry apples
2. Pierce each twig slowly down the center of each apple core. If your twig is not strong enough, a good tip is to use a chop stick first to make the hole and then insert the twig.
2. Warm up a bowl of Dulce de Leche in the microwave in 20 second intervals until it is smooth and not too stiff to coat the apples.
3. Pick up each apple by the twig and coat with Dulce de Leche, swirling around until you get a good coating.
4. Now the fun begins! Sprinkle on your choice of favorite toppings and sprinkles.
And you're done! The hardest part is keeping yourself from eating just one.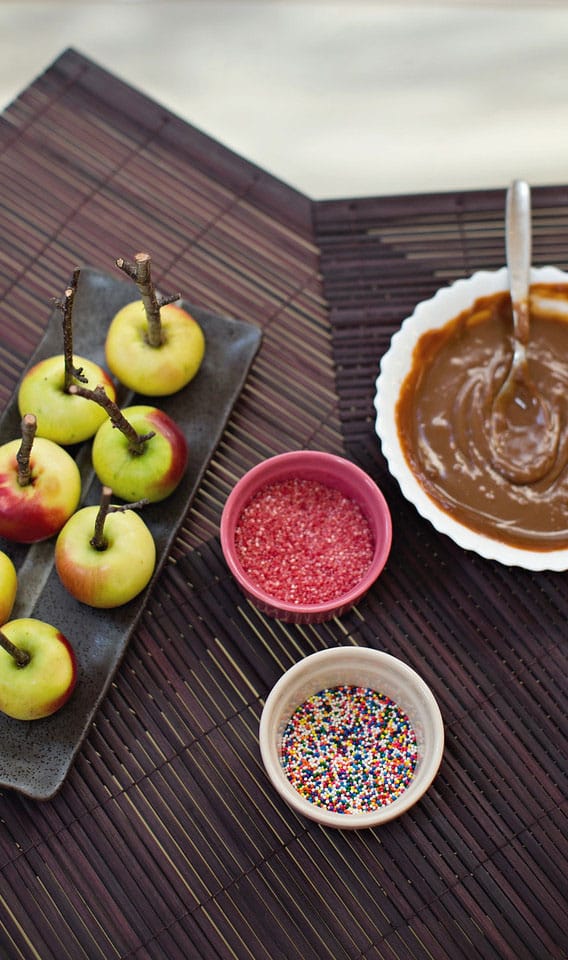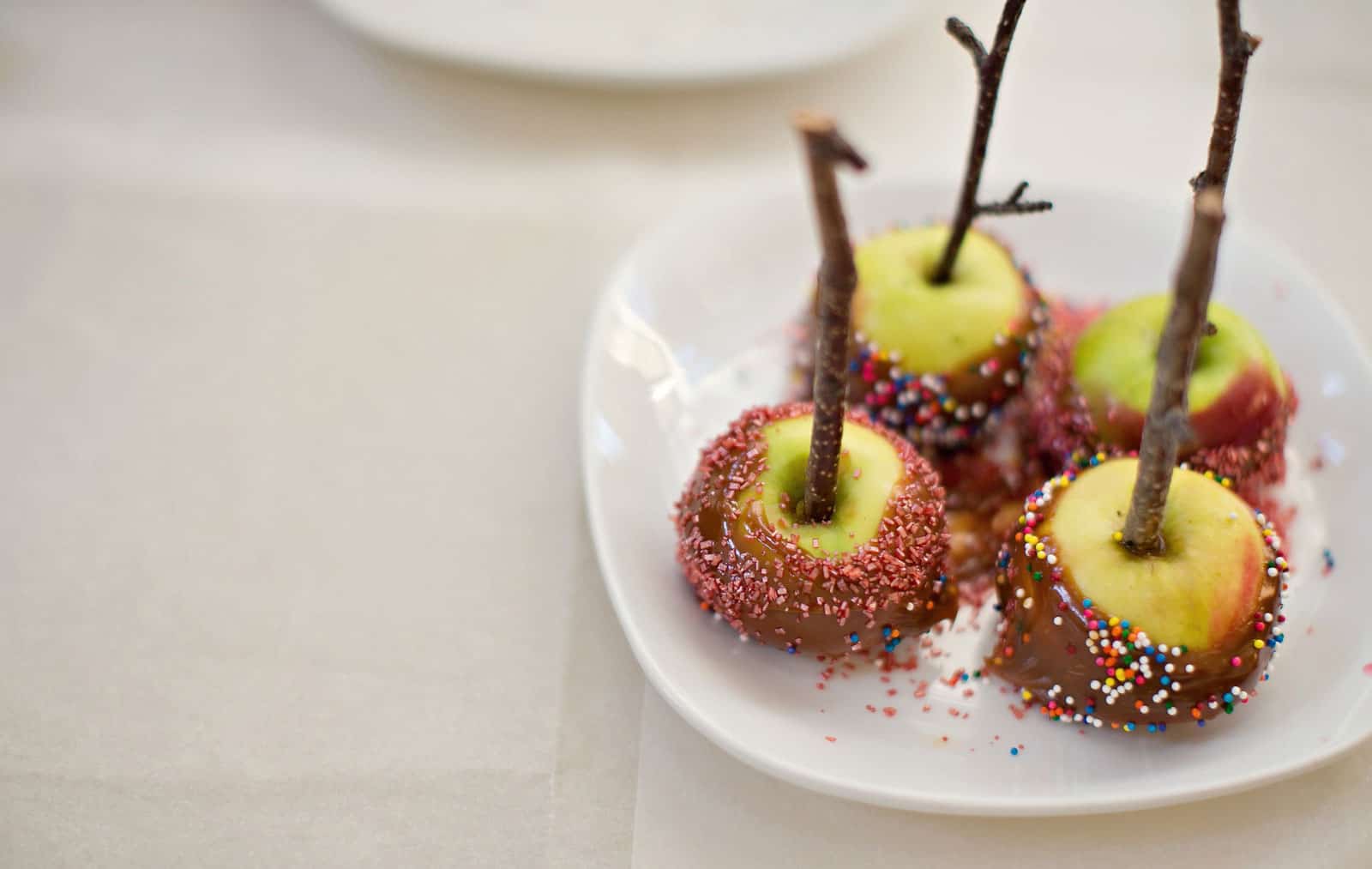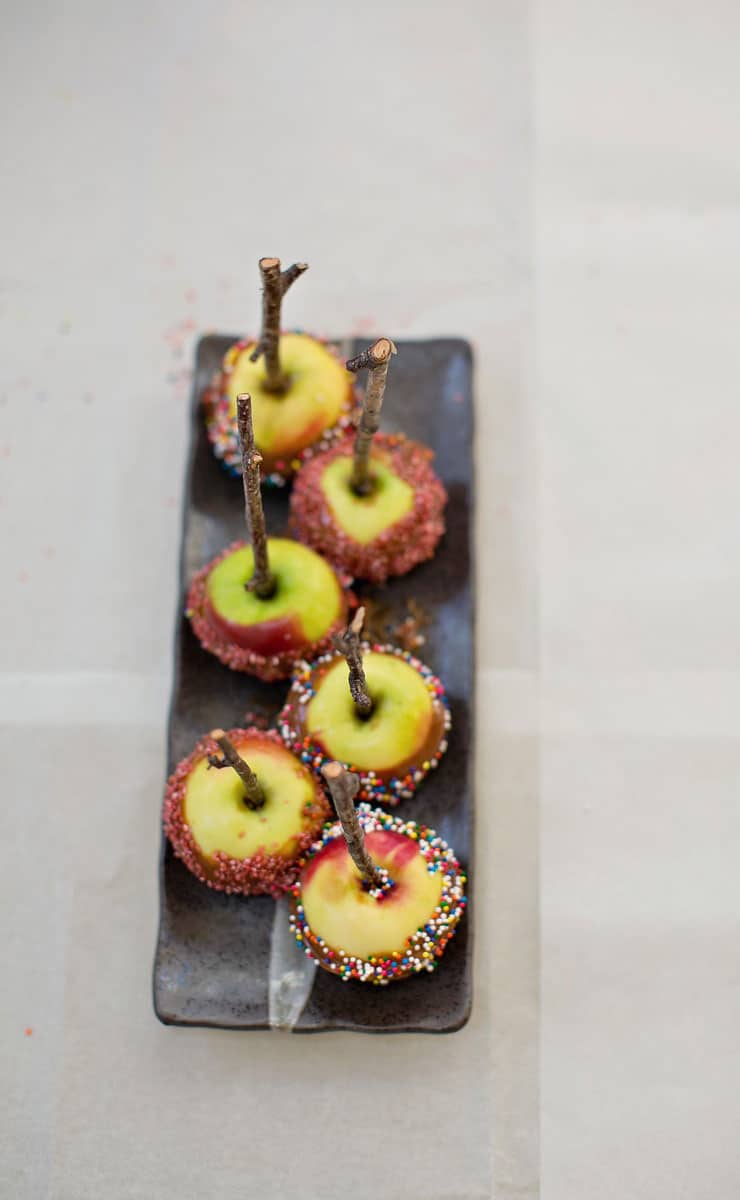 Have you ever made caramel apples before? For more apple inspiration, check out our list of 6 Amazing Apple Desserts.
Disclosure: Some of the links in the post above are "affiliate links." This means if you click on the link and purchase the item, we will receive a small affiliate commission. Regardless, we only recommend products or services we would use personally and believe will add values to our readers.